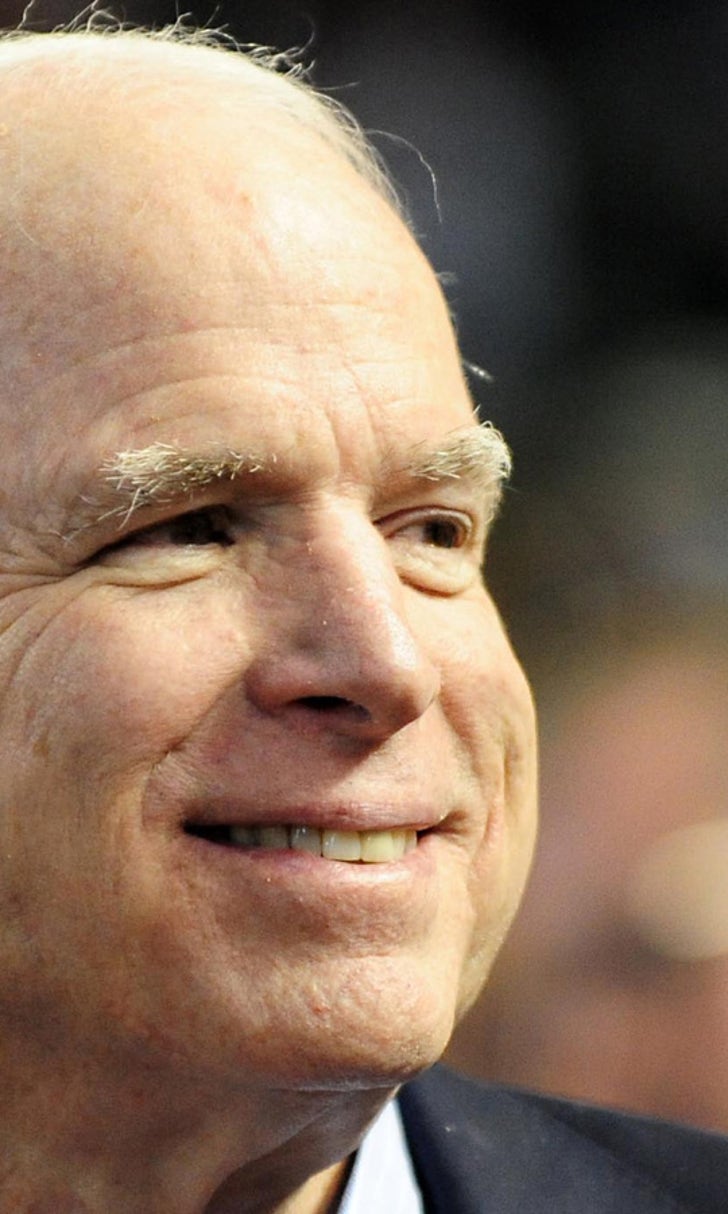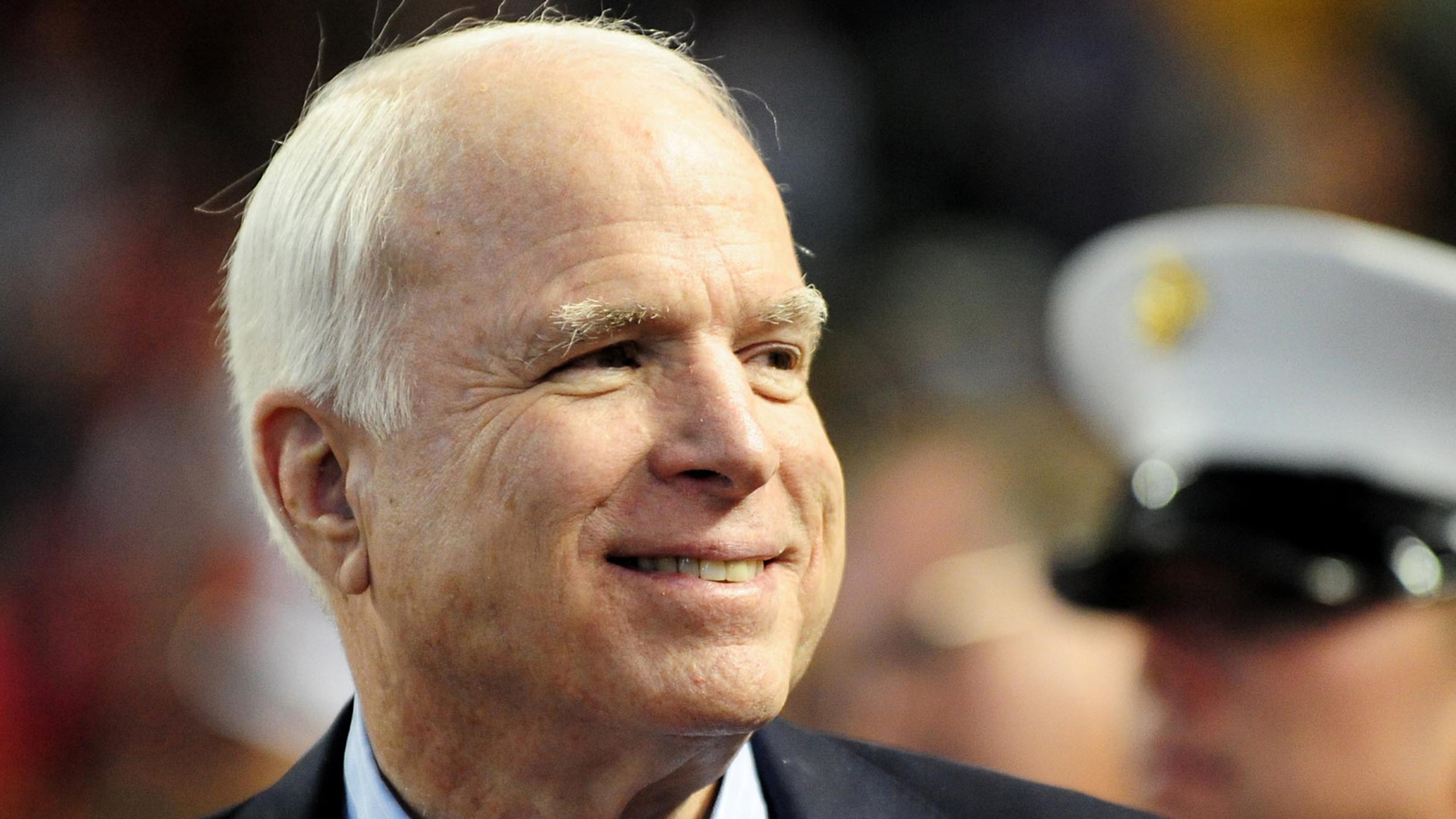 John McCain drops in on D-backs spring training
BY foxsports • February 20, 2014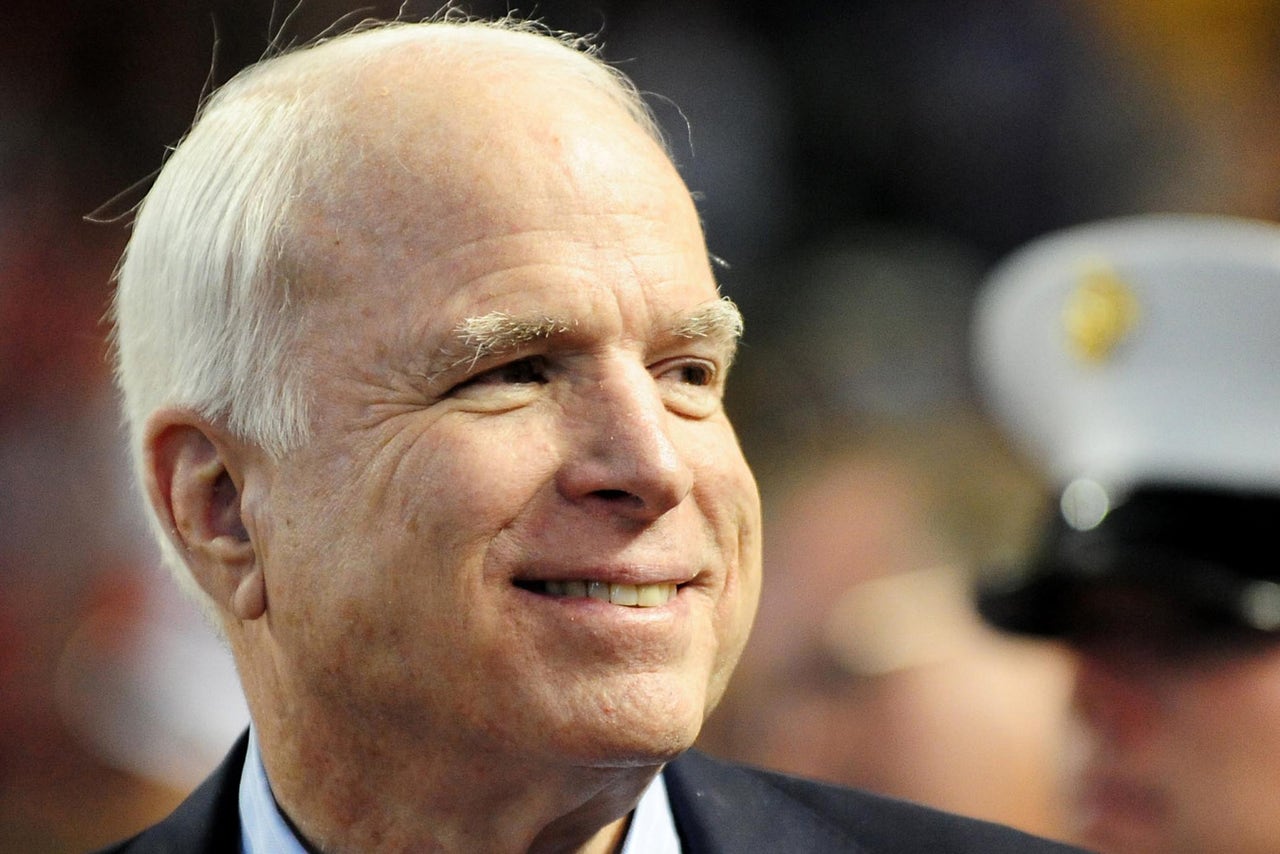 The Diamondbacks hosted a special guest Thursday, when Arizona Senator and avid D-backs fan John McCain stopped by Salt River Fields.
McCain, who regularly attends Diamondbacks games when he's in town during the season, joined team president Derrick Hall to watch parts of Thursday's workouts. Afterward, McCain spent time with manager Kirk Gibson and stopped in the D-backs' clubhouse.
"He's a baseball fan, obviously an Arizona guy," Gibson said. "He's very decorated and we respect what he does for service of our country, and it was interesting to get the time to share a few words with him."
McCain also spent a few minutes chatting with reliever Josh Collmenter. The two began to develop a relationship last season when the D-backs visited Washington, D.C., to play the Nationals. Collmenter had a budding interest in politics and was curious to see what McCain's job is like.
"I just wanted to talk to him a little bit about how he got into politics," Collmenter said. "It's something I've thought about taking a try at once I get out of baseball."
Collmenter visited with McCain at his Washington office and got a tour of the Senate. When McCain was back in Arizona, he set up lunch with Collmenter and first baseman Paul Goldschmidt. Collmenter said he plans to get a group of players together to visit McCain's office when the D-backs return to Washington this season.
"It was pretty special to hear him talking about staying up to watch the games when he's in D.C., trying to battle the time difference," Collmenter said. "He follows along really well. He knew what was going on -- who's hot, who's cold, things like that."
As for Collmenter's interest in a post-baseball political career, he said that's developed from reading and learning about politics over the last year or so.
"It's trying to see what you could do to maybe make the world a better place than it was when you got here," Collmenter said. "It's just an interesting thing."
Follow Tyler Lockman on Twitter
---