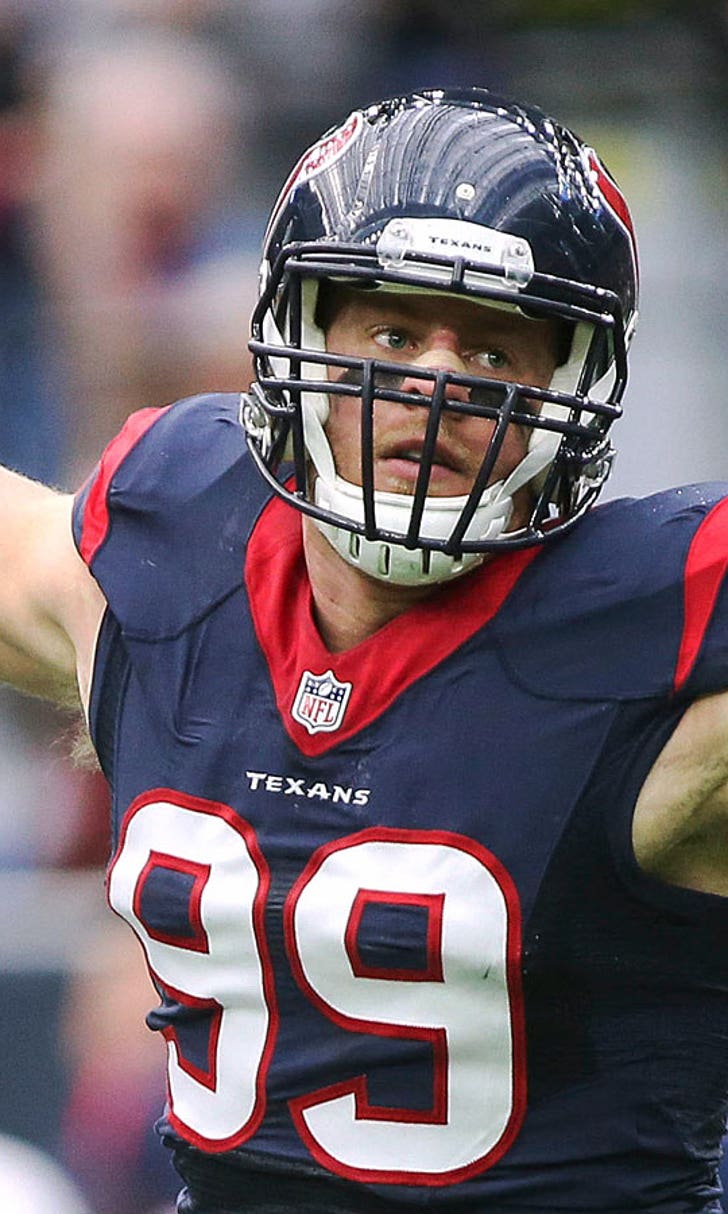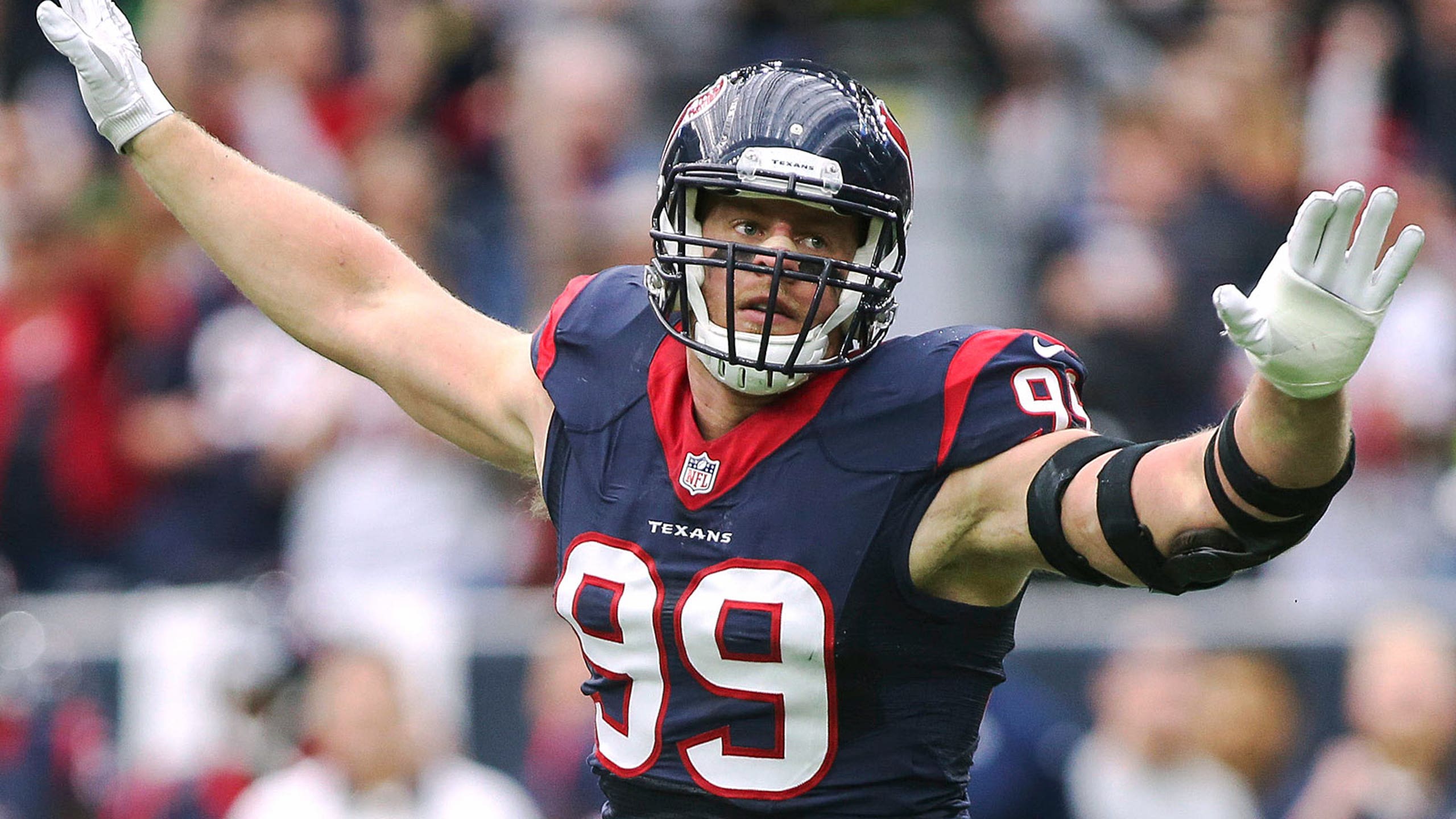 JJ Watt meets 99-year-old fan before playoff game
BY James Parziale • January 9, 2016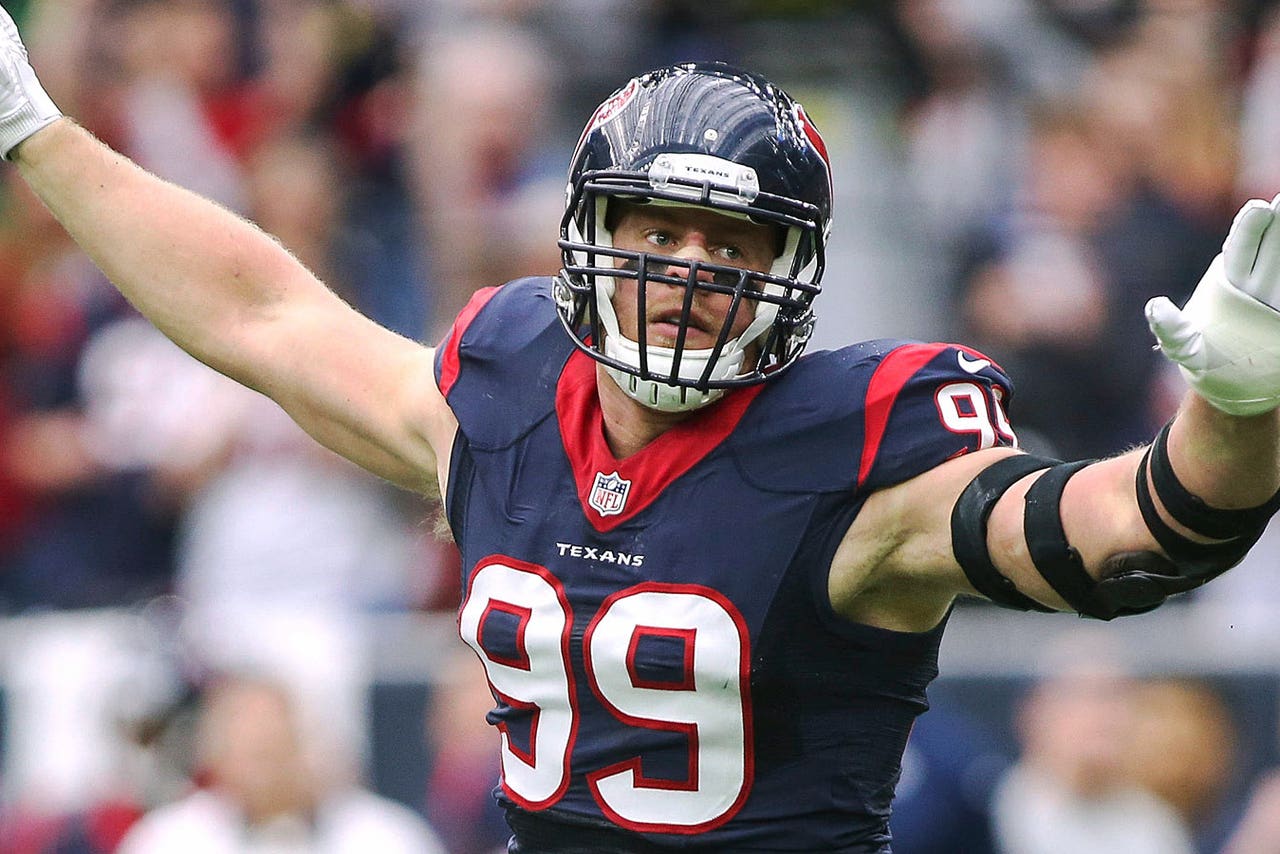 J.J. Watt has made the No. 99 pretty popular in Texas.
But before the Texans star suited up for this team's playoff game against the Chiefs, he met another special 99 -- a fan wearing his jersey that reflected her age. See below:
Earlier in the week, Watt hinted he was planning a Saturday surprise for the super fan.
Hug it out, y'all.
---