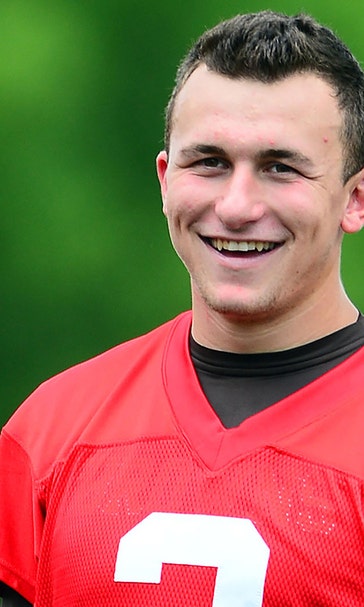 Jets' Johnson: Manziel can party all he wants during offseason
BY foxsports • July 6, 2014
New York Jets running back Chris Johnson has a message for Johnny Manziel this summer.
"Be your own man," he told NFL.com. "Do what you got to do. It's the offseason. That's when you get time to do whatever you want to do and live your life."
Many have continued to criticize the Cleveland Browns rookie for still partying like a college student. Manziel has been seen enjoying life in Las Vegas and poolside across the country since the NFL Draft.
He responded to critics last week and said he believes his lifestyle is getting "blown out of proportion."
When it comes time to get to work at training camp, Johnson has no doubt Johnny Football will be ready to go.
"I'm pretty sure once the season gets here, he'll be all right," he said. "He's going to focus in on football. But this is the time now to where he'll be able to hang out and do some of the things you want to do. Because once the season gets here, you really have no life. It's just football and football."
---
---