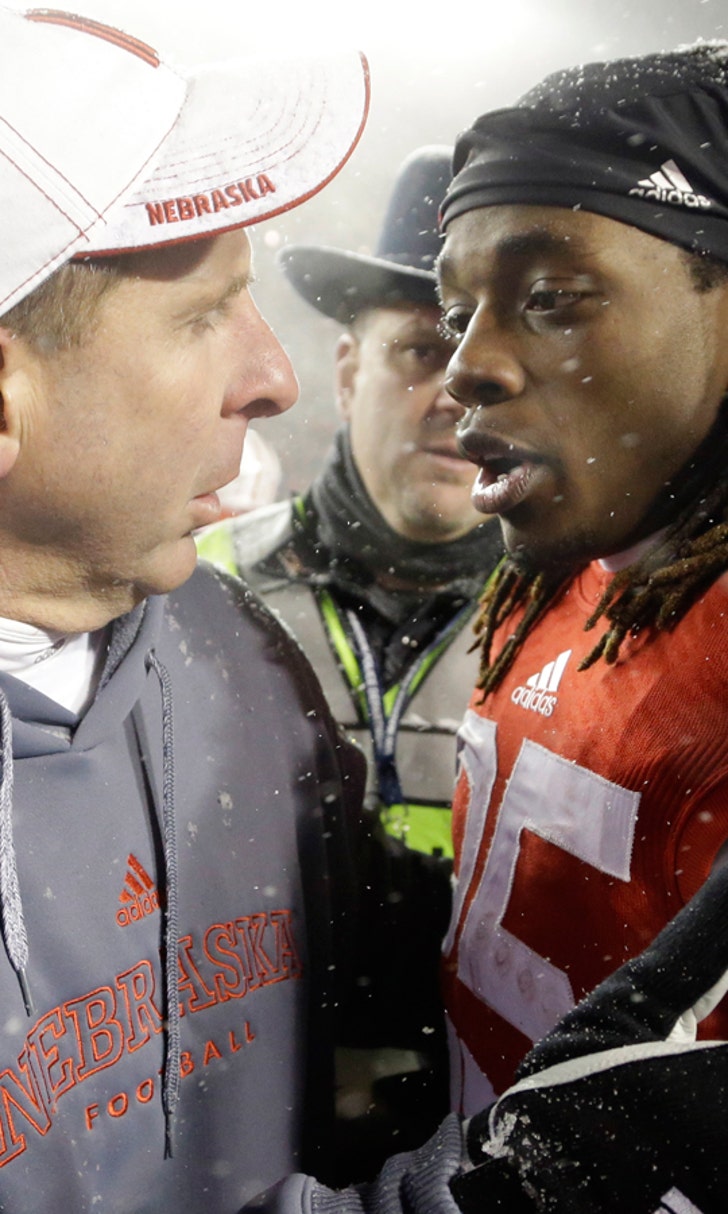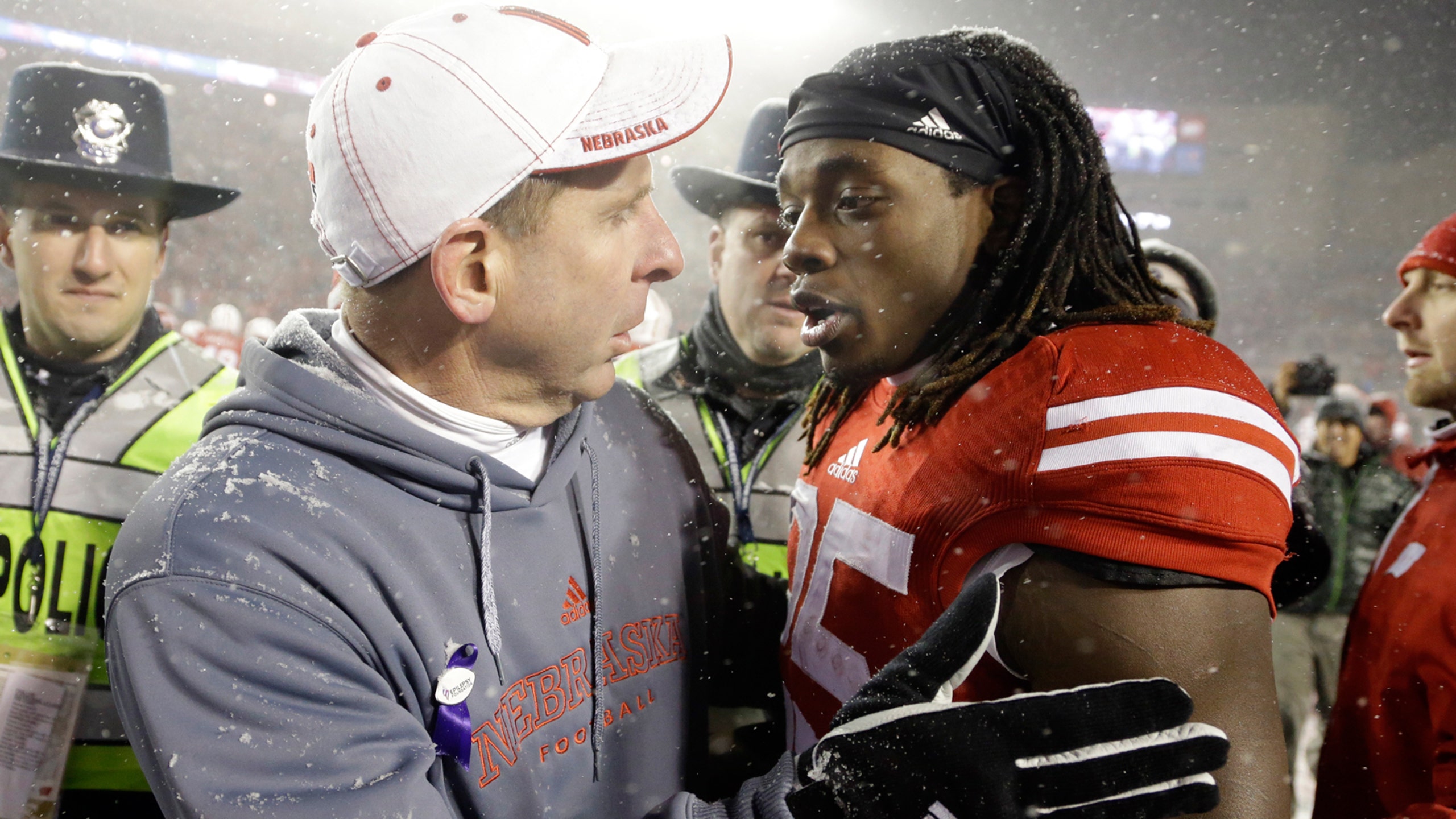 Jesse Temple's Nov. 19 Badgers mailbag
BY foxsports • November 19, 2014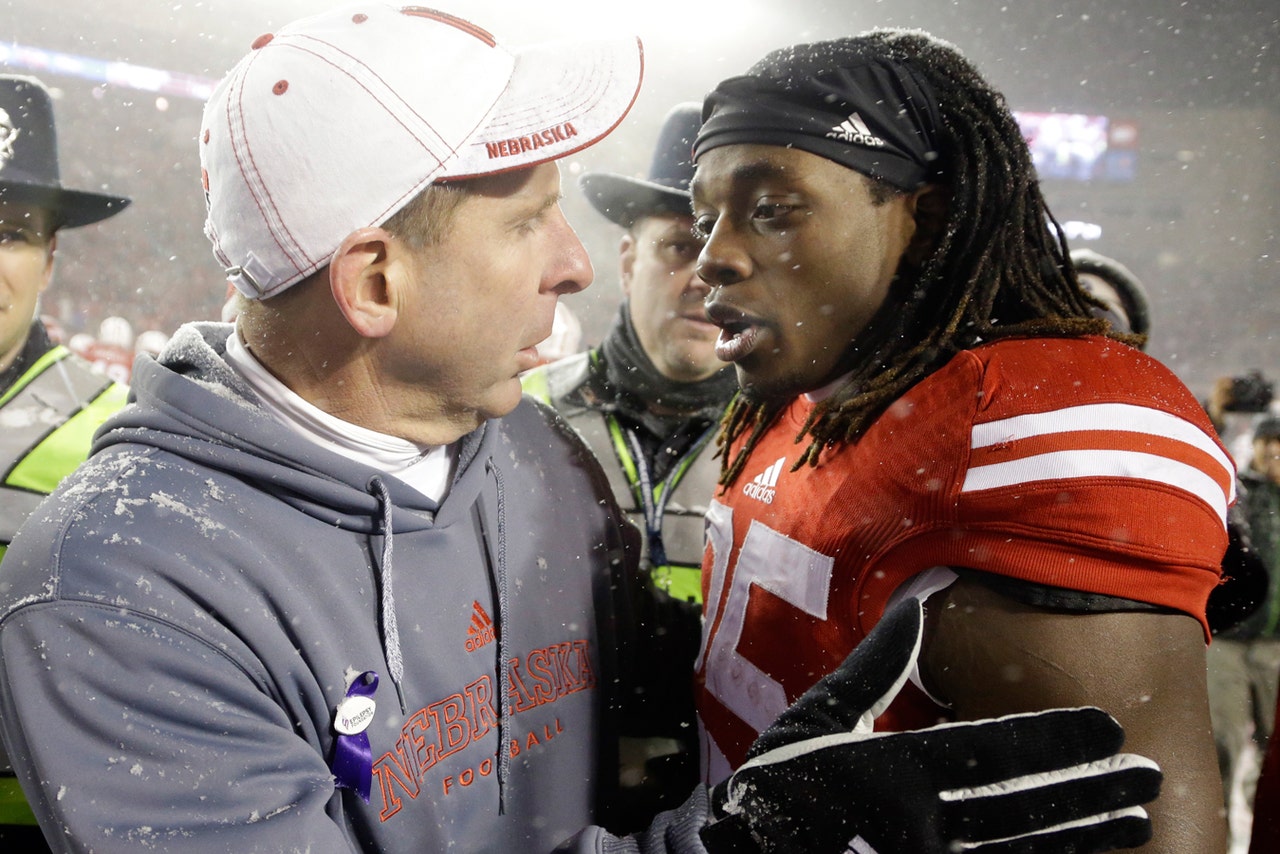 Welcome back to the Badgers mailbag, everyone. Given that we all were witness to the single greatest rushing performance by a running back in the history of Division I football on Saturday, you can probably guess the direction of many of this week's questions.
We're talking plenty of Melvin Gordon in this edition, and rightfully so. There may not be another game like the 408-yard performance he put together against Nebraska in a long, long time.
Thanks to all for submitting questions. Look for a link to next week's mailbag following Wisconsin's game against Iowa on Saturday. And now, on to the fun:
Q: How did this team lose to Northwestern? A one-loss Wisconsin is in the playoff picture. If they run the table, that loss will haunt for a long time. -- Jeff, Green Bay
A: I'm in 100 percent agreement about where Wisconsin would be if the Badgers hadn't lost to Northwestern. The LSU loss doesn't look great now because the Tigers were just shut out against the Fightin' Bret Bielemas and now have four losses. But at least a season-opening neutral site loss to a top-tier SEC team is understandable. As for the Northwestern loss? Simply inexcusable.
The obvious reason for the loss is the lack of a consistent passing game, and you can pin both of Wisconsin's losses on this fact. Against Northwestern, Joel Stave and Tanner McEvoy combined to complete 12 of 29 passes for 138 yards with one touchdown and four interceptions. In the illustrious words of a great SportsCenter commercial: "Is that bad? It's not good."
Stave obviously missed the first month of the season while battling confidence issues after losing out on the starting job to McEvoy. It makes me wonder (and many others, I'm sure) what would have happened if Stave was the starter from Day One, with McEvoy coming in for specific plays as part of the two-quarterback system that is taking place right now.
With a single loss to LSU, Wisconsin probably is in the top eight with a legitimate shot to reach the College Football Playoff by winning out.
Q: Had Melvin declared for the draft last year, how good would this team be? Are they able to go 7-5 without him? -- Jason, Clearwater
A: It's a great question, really. Corey Clement is a talented running back, but there's just no way he'd be putting up the numbers that Melvin Gordon has through 10 games: 1,909 yards, 23 touchdowns and 8.6 yards per carry. Clement has done well in his own right in limited duty: 742 yards, eight touchdowns and 6.2 yards per carry. But who would have been Clement's backup?
Wisconsin was counting on Taiwan Deal to be the team's third-stringer this year until he sustained an injury and took a redshirt season. Fellow true freshman Caleb Kinlaw is taking a redshirt year while recovering from injury as well. Dare Ogunbowale, a converted defense back, has played well in mop-up duty, but would he have been a viable option as a regular backup? A team without Melvin Gordon probably is looking at 9-3 or 8-4 right now.
Fortunately, these are things Wisconsin fans don't really have to think about -- until next season.
Q: Does Gordon's record day vault him into serious discussion for the Heisman? -- Steve, Sun Prairie
A: No doubt about it. Gordon already had crept up into the discussion as someone worthy of being a Heisman Trophy finalist. But after a 408-yard rushing day that set the FBS single-game record, he's in the running to win the whole thing.
Here's how Gordon's numbers stack up to the last three Heisman Trophy-winning running backs. They are more than favorable. And keep in mind, Gordon's regular season isn't even done.
Gordon (2014): 1,909 rushing yards, 25 total touchdowns, 8.6 yards per carry.
Alabama's Mark Ingram (2009): 1,658 rushing yards, 20 total touchdowns, 6.1 yards per carry.
USC's Reggie Bush (2005): 1,740 rushing yards, 18 total touchdowns, 8.7 yards per carry.
Wisconsin's Ron Dayne (1999): 1,834 rushing yards, 19 total touchdowns, 6.1 yards per carry.
It's still going to be extremely tough for Gordon to win because Oregon quarterback Marcus Mariota is tearing up the competition. He has passed for 2,780 yards with 29 touchdowns and only two interceptions. He has run for 524 yards and eight more touchdowns on 5.9 yards per carry.
And equally important, his Oregon team is 9-1 with a legitimate chance to compete in the inaugural four-team College Football Playoff. Gordon cannot say the same thing, and that makes a big difference in the Heisman voting.
Gordon is by no means out of the top spot race. But he'll have to produce a couple more stellar games and wait to see if Mariota falters down the stretch.
Q: Since the Barry Alvarez era, I have never seen a Wisconsin team so ready to play a big game. What is Coach Gary Andersen doing that Bret "the mouth" Bielema could never figure out? -- G. Zimpanti, Austin, Texas
A: I think you're experiencing what is called being a prisoner of the moment. Or at least a bit of revisionist history. Yes, Bret Bielema did not always perform well against Ohio State (he went 1-5). But does the 2010 game count, in which No. 18 Wisconsin beat No. 1 Ohio State 31-18 at Camp Randall Stadium? It seems like the Badgers were ready to play in that one.
And what about Wisconsin's 42-39 victory against Michigan State in the 2011 Big Ten championship or Wisconsin's 70-31 annihilation of Nebraska in the 2012 Big Ten championship?
Hey, I know many fans are still bitter about the way Bielema left. But get over it. He did plenty of good things at Wisconsin, finished with a 68-24 record and went to seven straight bowl games (though he did not coach the last one).
Gary Andersen is 17-6 as Wisconsin's coach, and Saturday's blowout victory of Nebraska is his signature moment as a coach thus far. But I don't think the Badgers were any more ready for that game than they were in other big wins under Bielema. The key now is for Wisconsin to finish the season out strong and try to capture a fourth Big Ten title in five seasons.
Q: My, oh my. MGIII's record-setting day had to have swayed a lot of Heisman votes, don't you think? I am guessing he and Mariota of Oregon are now the two frontrunners for the award. Dak Prescott did not have a good game against Alabama and Winston with his antics will not repeat. My last question is how many yards do you think Gordon would have rushed for had he played the entire fourth quarter? I am thinking he would have amassed over 500. Nebraska's D looked pretty gassed in the second half. -- Steve Waldvogel, Flagstaff, Ariz.
A: Some of the Heisman information has been covered in an above question. But the top five, as of now, looks like this: Oregon's Marcus Mariota, Wisconsin's Melvin Gordon, Alabama's Amari Cooper, TCU's Trevone Boykin and Mississippi State's Dak Prescott. Gordon has more than a chance to win it, but he's got to dethrone Mariota from the top spot.
As for how many yards Gordon could have gained? I'm right there with you on him surpassing 500. It certainly looked as though the Cornhuskers had given up by the second half. Gordon was gaining chunks of at least 40 yards on seemingly every other carry. Considering he averaged 136 yards rushing per quarter through the first three, it's a safe bet to suggest he would have gained more than 500. Simply astounding.
Q: Jesse, as a reporter what is it like covering a game like the one Melvin Gordon had? What are your top 5 "moments"? -- Brutus, Milwaukee
A: During the course of a college football season, there probably are going to be one or two games in which something truly memorable happens that will be recalled for years. Since I've been on the beat (and this is my fourth season), Wisconsin has been involved in more than its fair share of memorable games: Two Big Ten championships, two Rose Bowls and even two last-minute Hail Mary losses.
The thing about the Melvin Gordon game, though, is that you simply could not know how big the game would become. We already knew a Big Ten championship or a Rose Bowl was a big deal. And while playing Nebraska for the division lead was important, the fact Gordon rushed for 408 yards puts it on an entirely different level. It was without question the single greatest performance by a college football player I've ever witnessed in person. And when that happens, you've got to try and capture the moment as best you can.
And now, on to the Melvin Gordon moments portion of the question. Boy, that is a tough one. Obviously, No. 1 is Saturday's game. No. 2 probably has to be his performance against Nebraska in the 2012 Big Ten championship, when he carried just nine times and gained 216 yards by confusing the heck out of the Cornhuskers on all those fly sweeps.
I don't know if I can specifically fill out the rest, but there are always plays that stand out: the way he hurdled a defender at the goal line for a 27-yard touchdown reception two weeks ago against Purdue and the 71-yard touchdown last year against Northwestern on a fly sweep in which he outran the entire team and then lowered his shoulder to power into the end zone. The fact he ran for 259 yard against Northwestern this year in a loss only two weeks after rushing for 254 against Bowling Green are also some pretty memorable games.
Simply put, he's as good of a tailback as Wisconsin has ever had. And that's saying something.
Q: If they played again now, do you think Wisconsin beats LSU pretty easily? With the quarterback situation more settled and the defense playing so well, it's hard to see LSU winning that game now. Thoughts? -- Mitch Clydeburg, Madison, Wis.
A: Given the way LSU played in a 17-0 loss to Arkansas on Saturday, I think it's safe to say the Badgers and Tigers are headed in two different directions. If they met again, yeah, Wisconsin very well could win. The only element that has really held Wisconsin back has been a lack of a consistent passing game. With Stave and McEvoy accepting their roles, Gordon running this well and the defense playing at its absolute best, Wisconsin is playing like one of the best teams in college football right now, and the five straight victories show it.
But you don't earn any do-overs in college football, and the LSU loss is there to stay.
Q: Melvin Gordon has to be a first-round draft pick, right? Especially with Gurley now injured, he's the best pro prospect in college football now. -- Jared S., Milwaukee
A: Whether Gordon is a first-round pick depends on the need of a given NFL team. But if another tailback is taken ahead of Gordon, I'd certainly be surprised. Many have argued that the running back position has been devalued in the NFL because of so many pass-happy schemes. Still, there are 32 teams that need someone to carry the load at least occasionally out there. And Gordon is worthy of being that guy for a lot of those teams. He has improved his pass protection skills and pass-catching ability, which now makes him an all-around player.
In the latest NFL mock draft from CBSSports.com, Gordon replaced Georgia running back Todd Gurley, who is out for the year with a torn ACL, as a first rounder. Gordon was projected to go No. 21 to the Miami Dolphins. The article read: "With Todd Gurley sidelined with an ACL injury, it's no sure thing that a running back will be drafted in the first round next April. But Gordon, who recently set a new FBS single-game record for rushing yards (408), could sneak into the back half of Round 1."
That seems about as accurate as any mock draft out there.
Q: Is Gordon the best running back Wisconsin has ever had? It's a long, great list but he's probably at the top -- agree? -- Michael Anger, Tosa
A: In terms of accumulating career statistics, you have to put Ron Dayne and Montee Ball ahead of Melvin Gordon. Dayne's 6,397 career rushing yards still is in place as tops in the FBS 15 years since his last college football season. And if the NCAA added in yardage for bowl games, which for some stupid reason it doesn't, he would be at 7,125 yards. Ball, meanwhile, holds the FBS record for career touchdowns with 83.
But if we're looking at one single season, Gordon has a chance to produce the best one ever by a Badgers tailback. Ball's best season in 2011 -- the one that resulted in him being a Heisman Trophy finalist -- finished with him rushing for 1,923 yards and scoring 39 total touchdowns. Dayne holds the single-season program record for rushing yards with 2,109 in 1996.
Right now, Gordon has 1,909 rushing yards and 25 total touchdowns. He may not reach the 39 total touchdowns that Ball had, but he could wind up with 2,300 yards rushing or more. In my book, that stacks up with any season out there.
As far as trying to quantify who is the best, that's much more difficult. Gordon seems to possess the most tools: speed, power, strength, etc. And he could be the best NFL tailback to come out of Wisconsin. There's no question Gordon is in the top three with Dayne and Ball. Picking the order depends on your perspective.
Follow Jesse Temple on Twitter
---