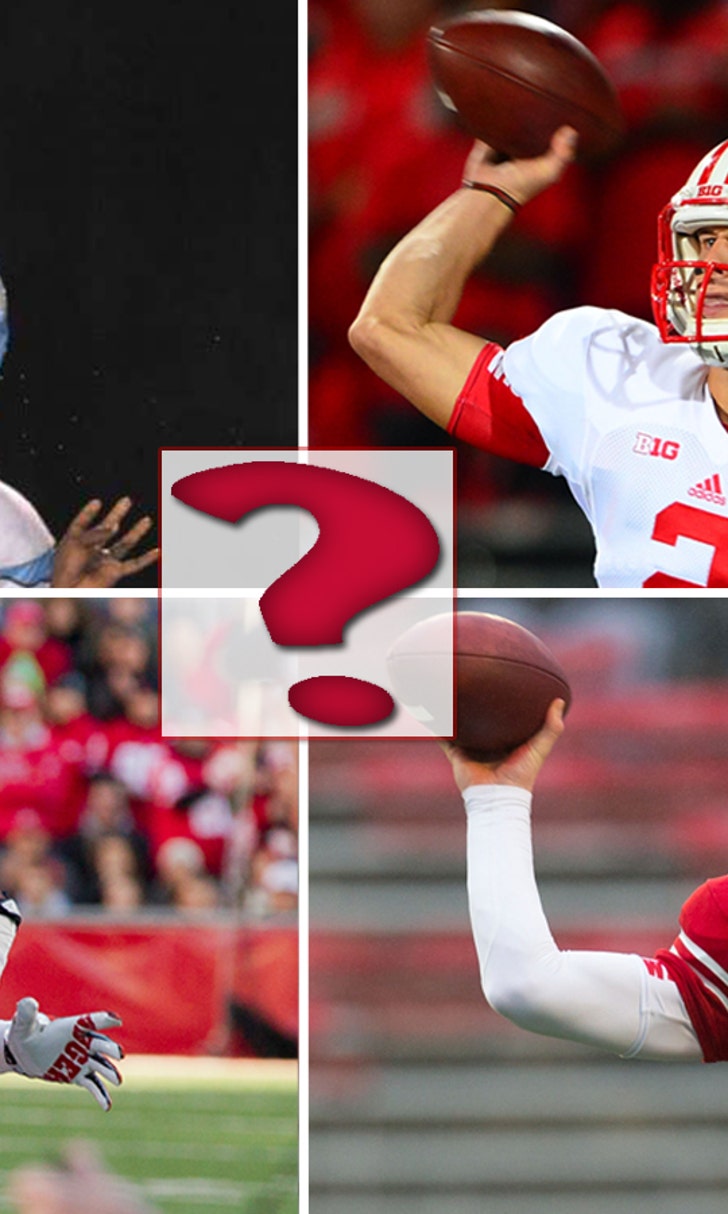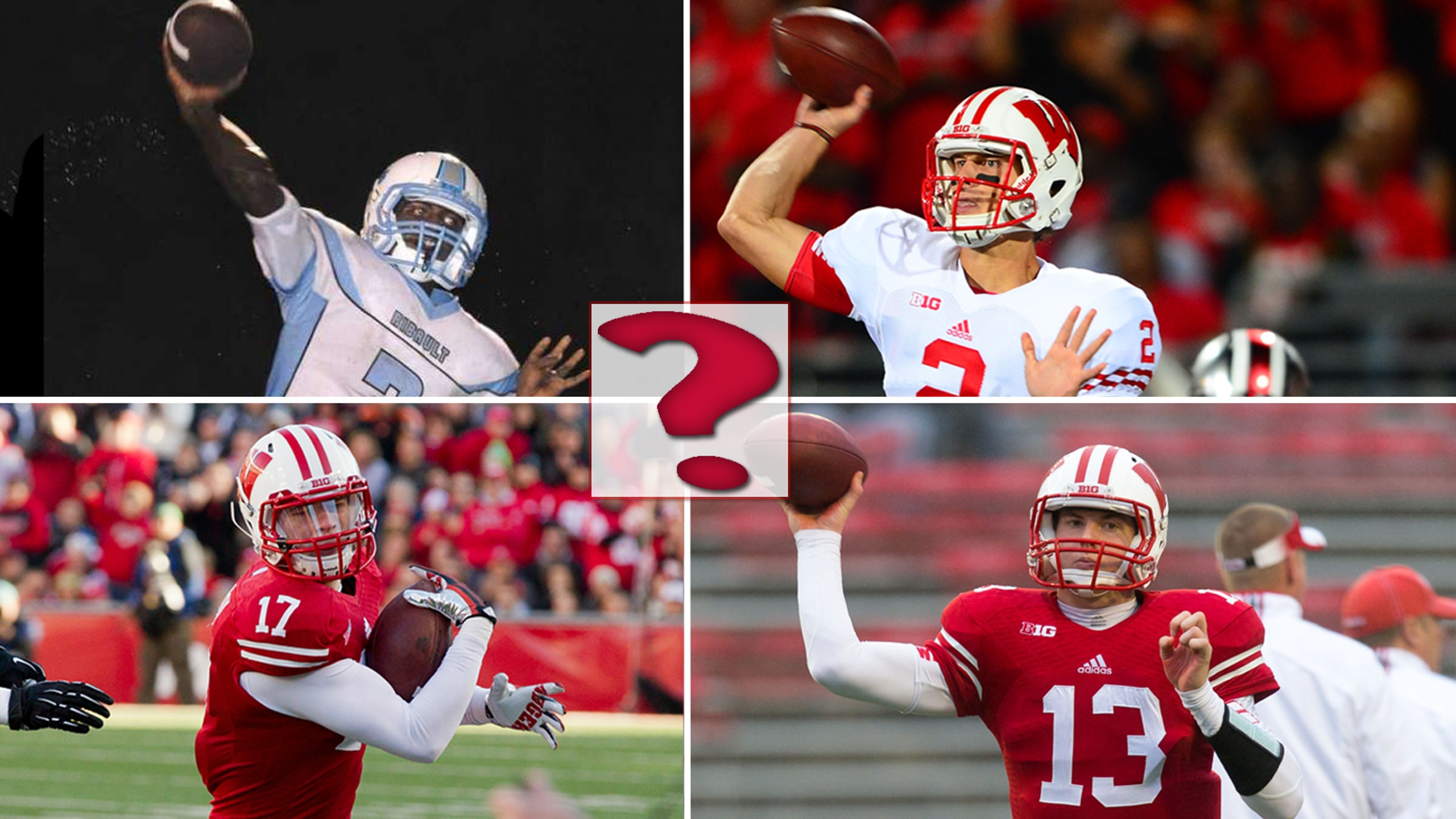 Jesse Temple: The Badgers QB quandary
BY foxsports • February 28, 2014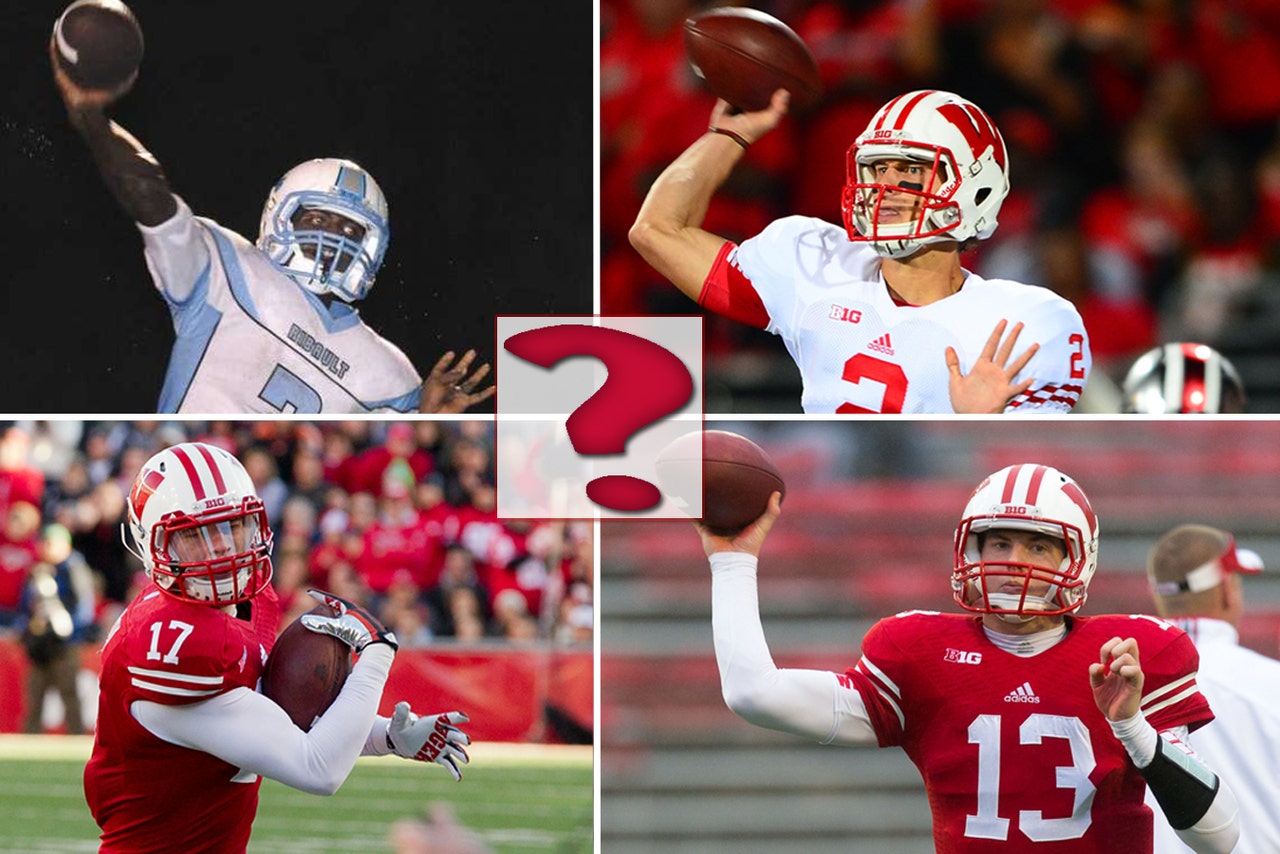 MADISON, Wis. -- Six months from now, Wisconsin's football team will race through a tunnel inside Reliant Stadium in Houston for perhaps its biggest nonconference game in program history. A national television audience will tune in with curiosity to see how a Big Ten giant stacks up against the SEC and perennial power LSU.
So many questions remain until kickoff for Wisconsin's season opener. But none are bigger than this: Who will be throwing the Badgers' passes?
With spring football practices set to begin March 5, Wisconsin once again finds itself mired in uncertainty at quarterback despite returning two-year starter Joel Stave for his junior season.
Wisconsin coach Gary Andersen can say all he wants that Stave is the team's starter -- "It's his spot to lose," Andersen said earlier this month -- but the fact remains that this spring will provide an open competition under center between Stave, Bart Houston, Tanner McEvoy and perhaps even freshman D.J. Gillins.
"You've got to count throws," Badgers offensive coordinator Andy Ludwig said on National Signing Day. "Make sure you're getting reps in equal types of throws. Each guy gets a shot to throw that corner route. (Have) as much team situations and 7-on-7. See how they're handling the pressure. There's some real challenges there."
The biggest challenge of all for the coaching staff will be determining whether anybody has done enough to supplant Stave as the team's starter. Many fans clamored for Stave to be benched last season in favor of Houston. And some surely will want to see what McEvoy can do with a full year in the program. But, if coaches opt for someone else, they will be taking a leap of faith in some respects.
Stave has played in 21 games at Wisconsin with 19 starts. He has completed 278 career passes, and the team is 13-6 in games he starts. Consider that every other quarterback on the roster has a total of one pass in a Division I college game. Houston completed an 8-yard pass to tight end Sam Arneson in the fourth quarter of the season opener last year against UMass.
The biggest issue with Stave's game was throwing too many interceptions -- 13 -- and being too inconsistent on throws to open receivers. Over the previous two seasons, all Wisconsin quarterbacks threw a total of 11 interceptions in 619 throws. Stave's 13 came on 336 throws.
Ludwig often talks about the need for his quarterbacks to demonstrate repetitive accuracy. And that is an area in which Stave faltered occasionally last season, missing deep balls on play-action chances or underthrowing receivers in the flat.
But Stave also finished fifth in program history for single-season passing yards (2,494), first in pass attempts (336), third in pass completions (208), sixth in completion percentage (.619), second in passing touchdowns (22) and eighth in passing efficiency (138.1).
No sophomore has ever thrown for more yards in a single season at Wisconsin than Stave. Only Darrell Bevell (1993) and Mike Howard (1984) eclipsed the 2,000-yard mark before Stave. If Stave demonstrates better footwork and accuracy, it seems hard to believe he would be demoted.
Houston, one of the most highly decorated high school quarterbacks to come to Wisconsin, has a bigger arm than Stave, and this appears to be his window of opportunity. If he can't beat out Stave this year, there is no reason to believe he would do so in 2015, when Stave enters his senior season.
McEvoy provides the dual-threat ability Wisconsin's coaching staff has been looking for. And though he excelled at Arizona Western College, the Big Ten is a much different animal from the Arizona Community College Athletic Conference. If he doesn't win the starting job, he'd certainly be useful at other positions. Last year, of course, he performed well at safety.
Gillins, meanwhile, may well be the future for Wisconsin at quarterback. But very rarely does a true freshman earn the starting job out of the gates, particularly with the type of veteran group the Badgers have.
"They all want to play," Andersen said. "There's a lot of quarterbacks, but there's only so many reps to go around. That is a definite challenge and something we're still in the middle of constructing as we move forward to spring ball."
One thing is for sure: Whoever wins the job will have earned it by the time Wisconsin plays LSU in six months. And the clock to determine a starter is already ticking.
Follow Jesse Temple on Twitter
---