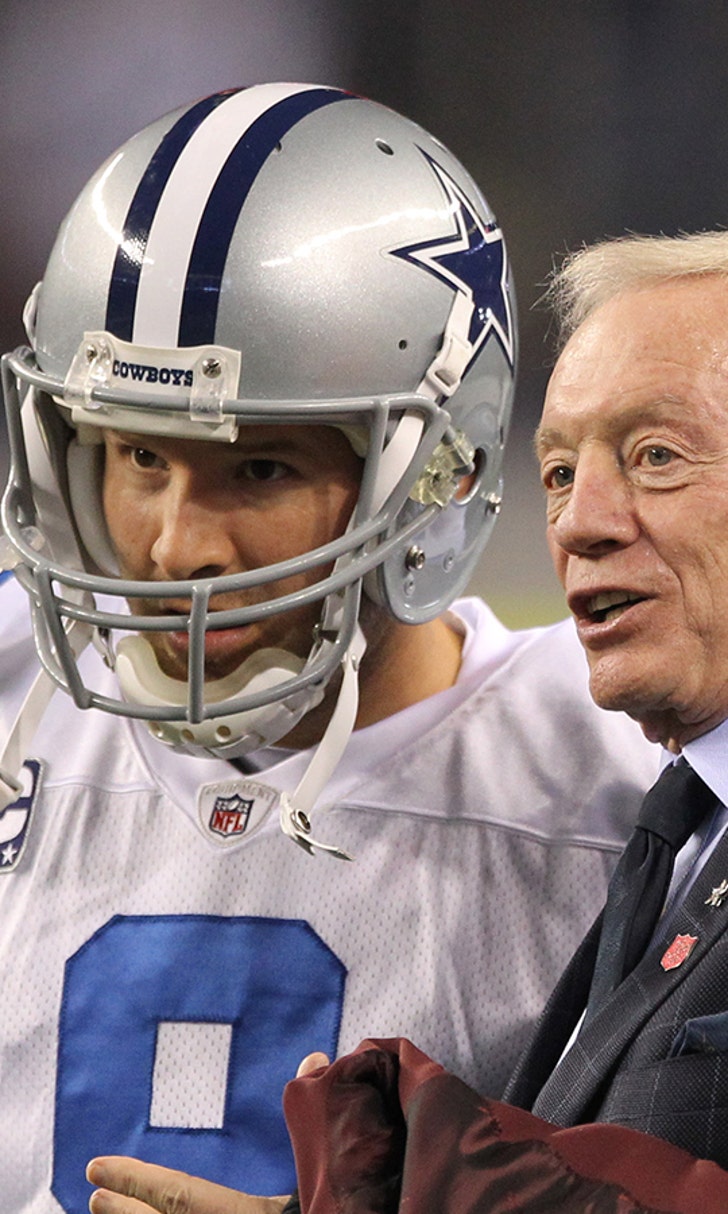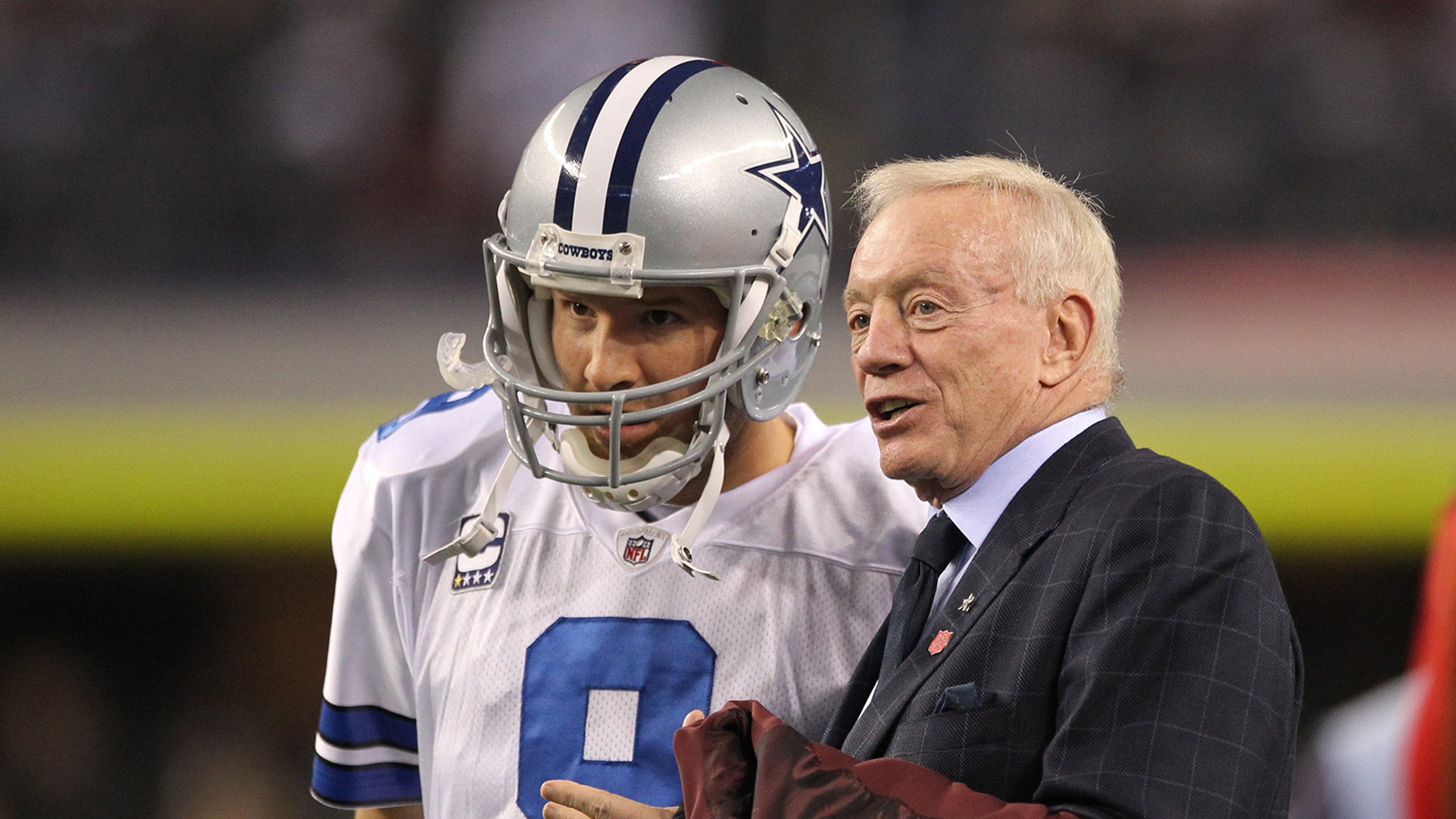 Jerry Jones: 'Tony Romo is our ticket'
BY foxsports • February 25, 2014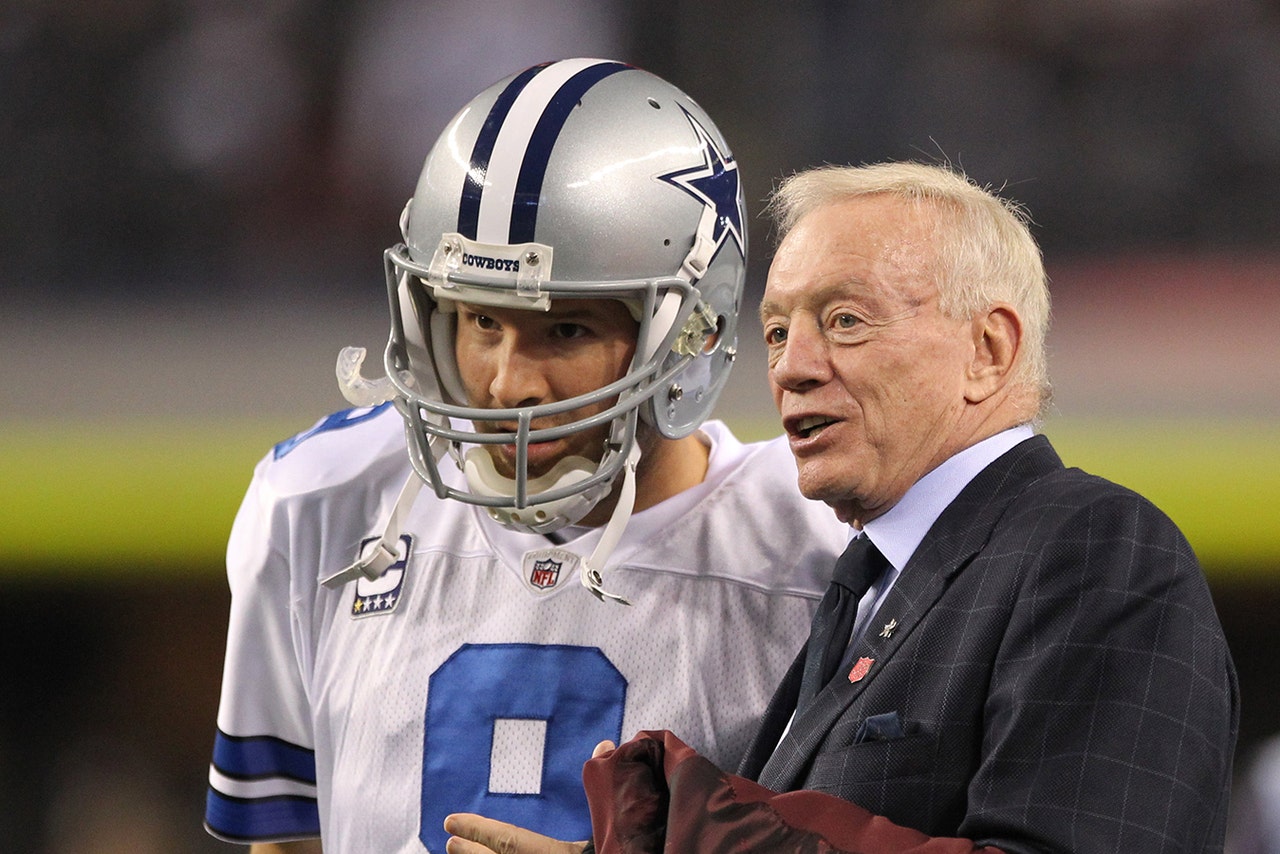 Jerry Jones says the Dallas Cowboys have no shot at Johnny Manziel, and that doesn't seem to bother him. The Cowboys owner and general manager is just fine with who he has under contract at quarterback.
Asked Tuesday evening about the possibility of drafting the former Heisman Trophy winning quarterback out of Texas A&M, Jones said the Cowboys are already set at the position.
"I'm going to be specific," Jones told the Ben and Skin show on 105.3 The Fan [KRLD-FM]. "I'm a big fan of his, a serious fan of his, as a football player, as a winner. I think it's highly likely that he's going to go to a club and since that is the most important position on the club, will elevate that club in the NFL.
"No doubt in my mind he's going to be an outstanding NFL football player. But we have Tony Romo, and Tony Romo is our ticket. Manziel's ready to go. He can hit the ground running, as we've seen what these clubs over the last two years have done with quarterbacks with unique skills. The coach is going to do it his way. It's just amazing to see the skill level that he's got and his intensity of competition."
Even if the Cowboys were in desperate need for a franchise quarterback, Jones said they couldn't pay the price it would cost to trade up from their No. 16 spot. Manziel is projected to be a top five pick.
"We'll never see him," Jones said. "We couldn't get there if we traded three drafts to get him. But he's an outstanding player. The area I feel the best about our chances in is at our quarterback. And I feel that way for the next several years. The only exception to that being injury."
One other Romo-related note: During the 30-minute interview, Jones mentioned not reaching the Super Bowl with Romo under center ranks as probably his biggest disappointment in 25 years as Cowboys owner.
Follow Jon Machota on Twitter: @jonmachota
---