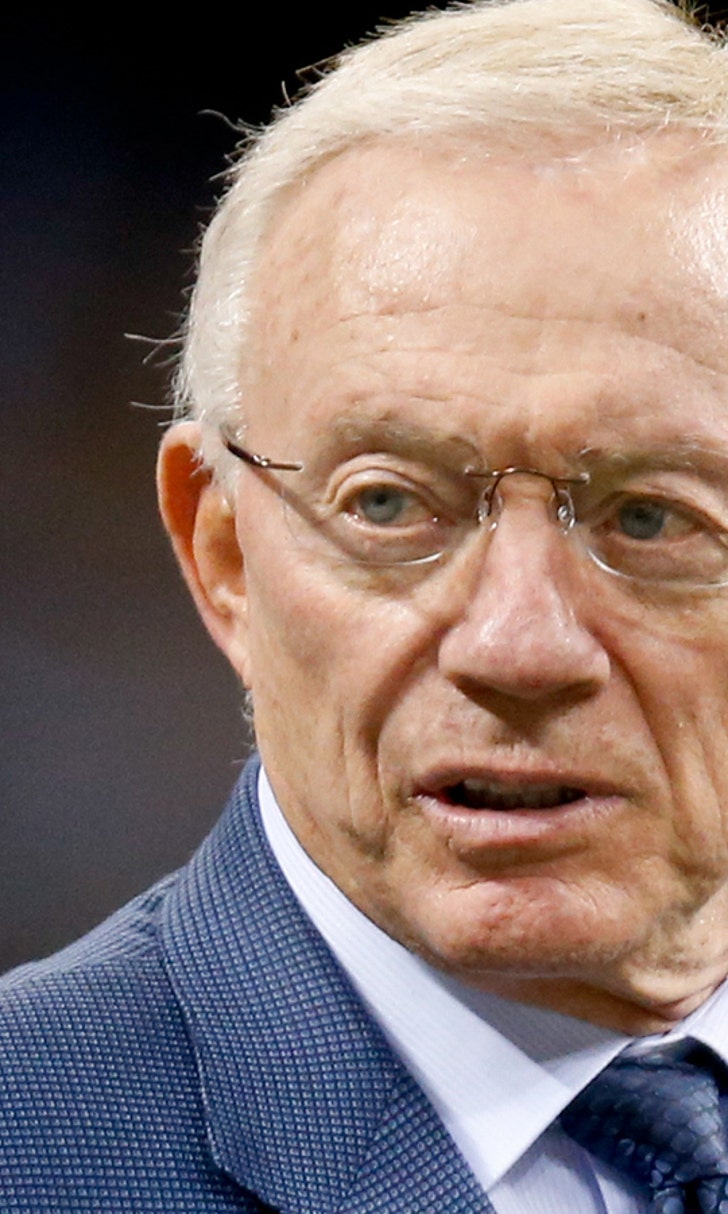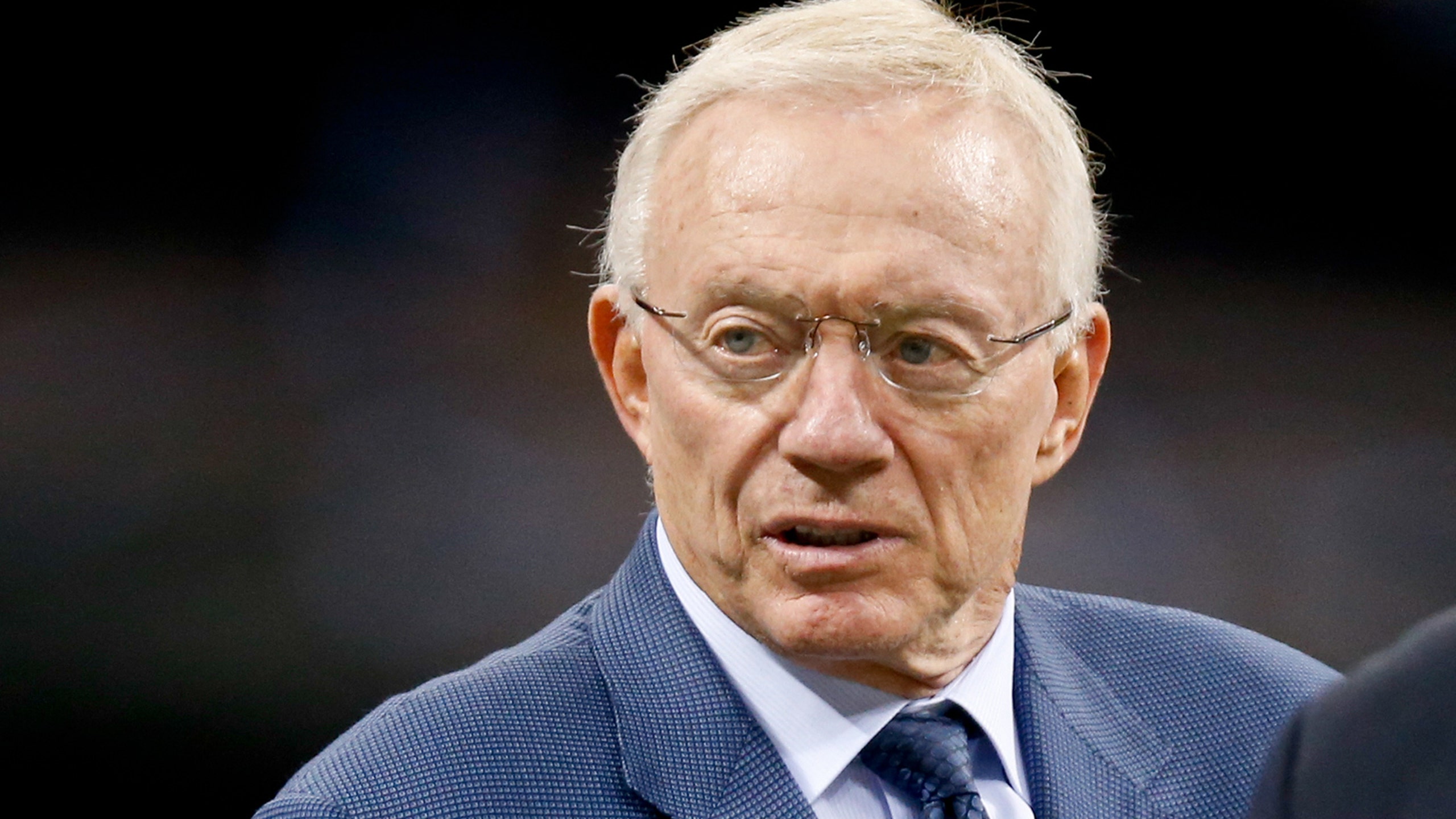 Jerry Jones says Romo still has a chance to play Sunday
BY foxsports • December 24, 2013
So you're saying there's a chance?
That seems to be the philosophy of the Cowboys' hierarchy as owner Jerry Jones joined coach Jason Garrett in saying that quarterback Tony Romo isn't completely ruled out of playing because of a back injury.
Jones said Tuesday morning on his radio show that Romo could play in Sunday's winner-take-all game against the Eagles if his injury responds to treatment.
"He is going through treatment, beginning yesterday, and if that treatment has the positive implications that it certainly has a chance to have, that he should not be ruled out in any way for this game," Jones said on 105.3 The Fan.
Jones declined to get into details about Romo's back injury, which sources told FOX Sports Southwest's Mike Fisher is a disc-related problem. However, Jones said the injury is such that it could respond to treatment.
"The facts are, I'll assure you, that structurally if his doctor clears him, which he can, it's possible. To the extent that he's cleared he could very well play," Jones said.
"I talked to the doctor two different times yesterday and he went over all the different aspects of it and what they were doing to treat him to potentially get him in shape to play this weekend."
Although Romo had offseason back surgery to remove a cyst, Jones said the present injury did not occur until the start of the fourth quarter of Sunday's game against the Redskins. Although limping noticeably, Romo was still able to finish the game and lead the team to a comeback win.
"Pain is not a deterrent to Romo, that's proven. We've seen him do it and seen him win big when you might say the normal person would have folded," Jones said. "Tony will play with all the pain you want to deal him, but his doctor has to clear him."
Jones said Romo knows the game plan well enough to step in and play Sunday even if he doesn't practice at all this week.
Romo called Jones from his doctor's office Monday morning to deliver the news.
"He was very disappointed, particularly disappointed for his team," Jones said. "He repeated over and over again, 'Jerry, I can't tell you how badly I feel relative to you and relative to my teammates. I'm going to do everything we can do here to get on that football field. We need to beat Philadelphia.'"
Backup quarterback Kyle Orton will get first-team snaps in practice this week. Orton, a former starter with Chicago, Denver and Kansas City, is in the second year of a three-year, $10.5 million contract.
"We're in as good a shape under these circumstances as you could possibly be in," Jones said. "I have every reason to think, if needed, Kyle Orton could step out there and do a good job for us. We have planned on this very event."
The Cowboys will try out several quarterbacks this week and sign one to be the backup to Orton.
While Jones isn't ruling out Romo's status for Sunday, he sounded less enthusiastic about the chances of middle linebacker Sean Lee returning from a neck injury.
 "The better way for me to answer your question is, what does it do for us if he can play?," Jones said. "If we could get him on the field it would be a real positive, but that's a question mark at this time. In no way has he been cleared to play."
The Cowboys can make the playoffs and win the NFC East with a win over Philadelphia. A loss would mean a third straight 8-8 season and no playoffs under Garrett.
Jones addressed again the speculation that Garrett is coaching for his job on Sunday.
"No, that's not right. That's just not correct. I've addressed that three or four weeks ago. He is not, and that's all you need to say about it," Jones said. "His future is bright in my eyes with the Cowboys."
---