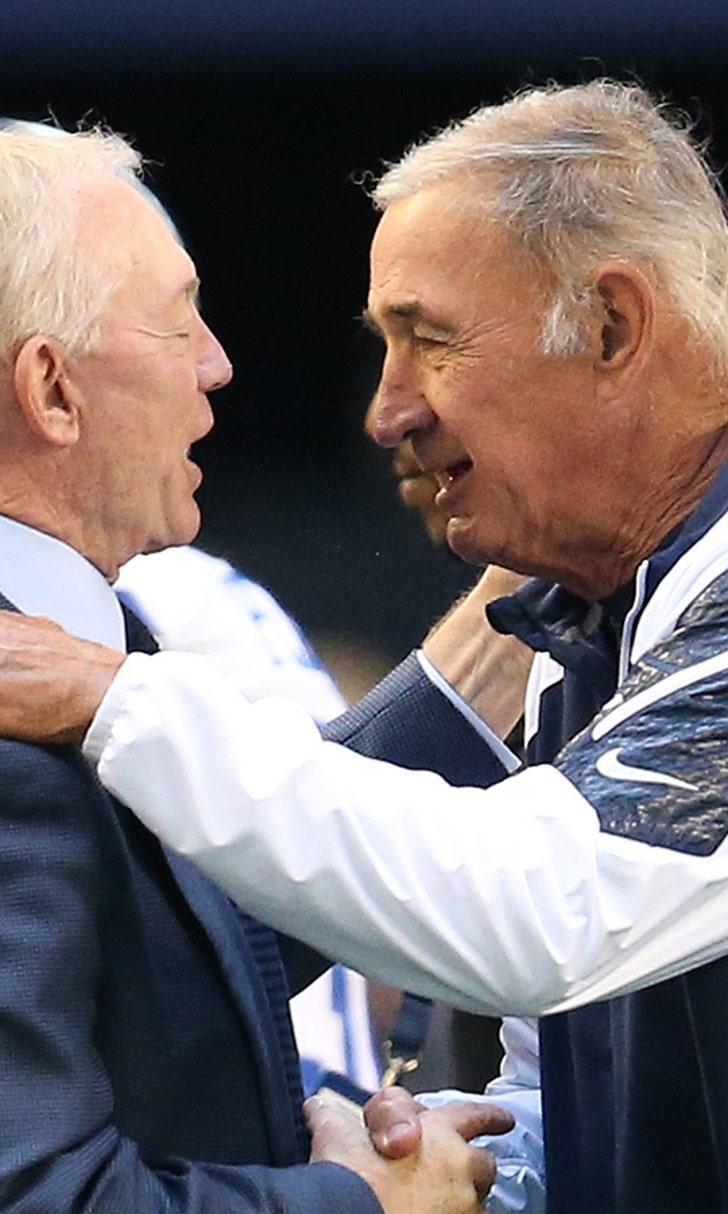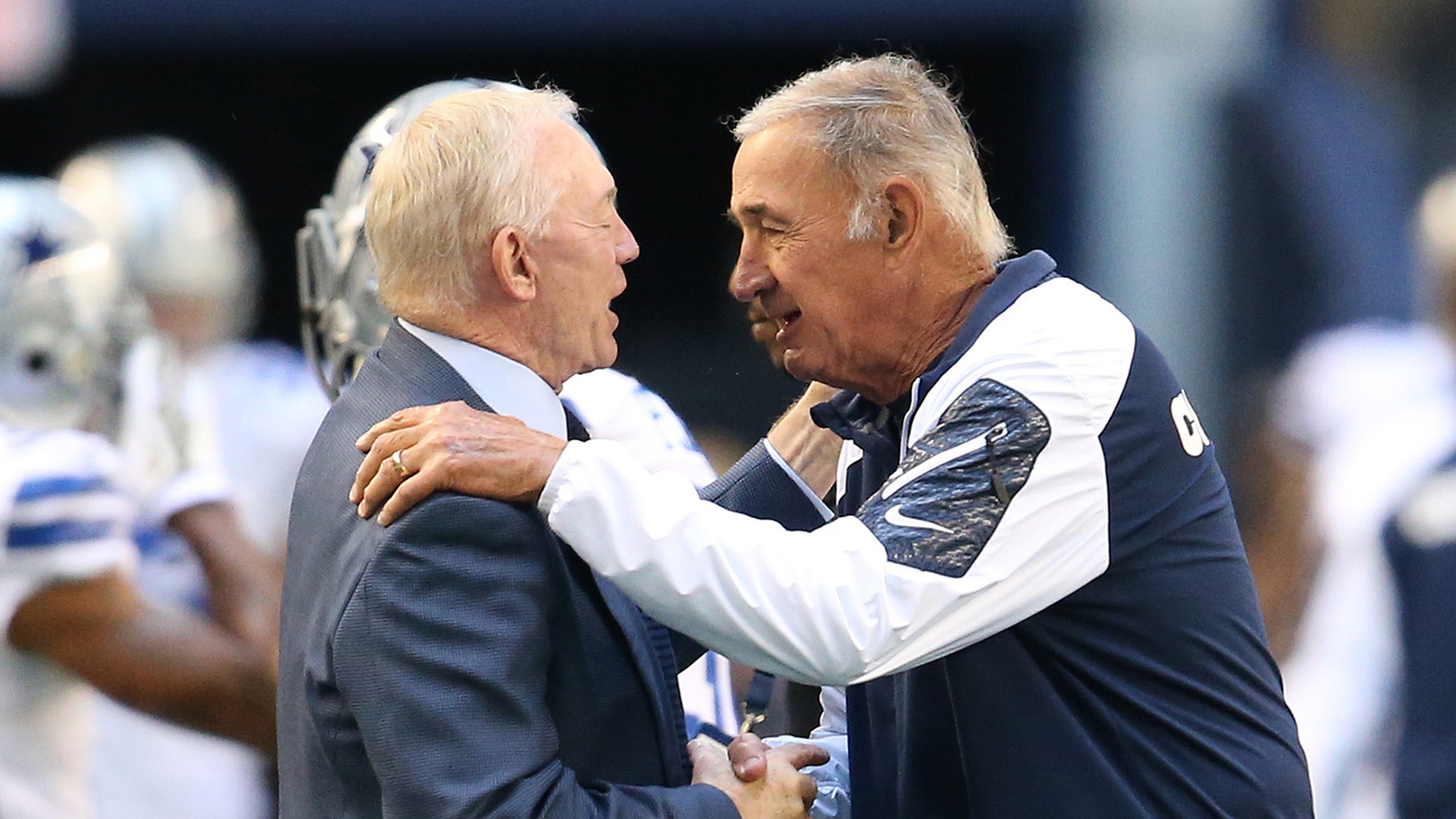 Jerry Jones: Never a debate about keeping Kiffin as defensive coordinator
BY foxsports • January 21, 2014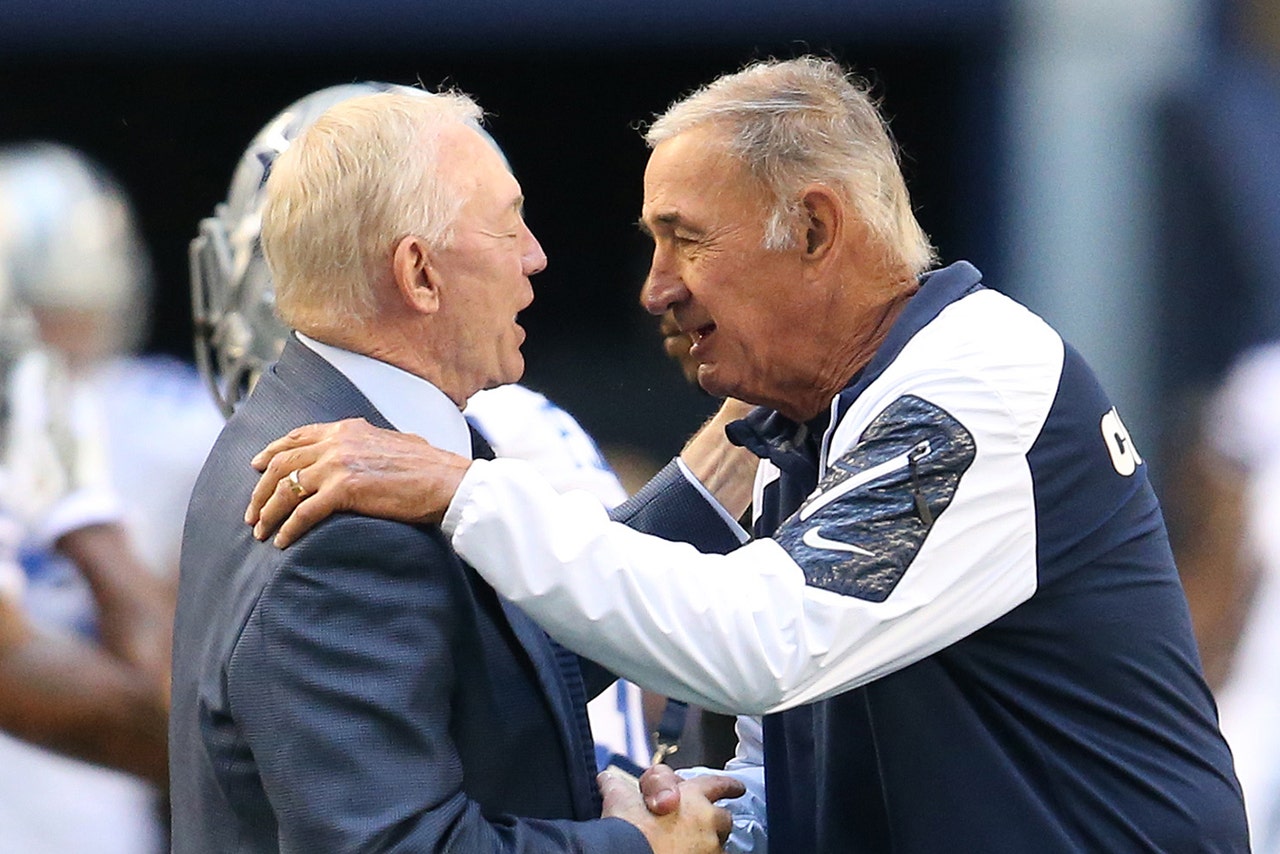 Jerry Jones made it official: Monte Kiffin is returning as the Dallas Cowboys' defensive coordinator.
While speaking to reporters Monday at the Senior Bowl in Mobile, Ala., Jones finally made it clear that Kiffin would return for a second season despite a historically bad season on defense.
Well, as clear as a Jerry Jones quote can be.
"Do you discuss and get input about a lot of things," Jones said, as reported by The Dallas Morning News. "Absolutely. But what we did not do is have a big debate or a big management session regarding Monte Kiffin. We didn't do that. That decision was made last year."
But perhaps the Cowboys should have debated Kiffin's employment. The Cowboys finished dead last in the NFL in total defense. They allowed 415.3 yards per game. No one else in the NFL allowed more than 397.6 yards per game.
They allowed quarterbacks to pass to 400 yards a whopping four times, allowed the Bears to score on eight straight possessions and gave up 40 first downs to the Saints.
Those are the kinds of numbers that get defensive coordinators fired, regardless of tenure. Sure, the Cowboys had a number of injuries on defense. The starting linebacking corps was wiped out at one point and the defensive line was a revolving door of new faces each week.
But this is the most vivid proof that Jones is not a kneejerk, ax-wielding owner. For a man who is often characterized as impulsive, he has repeatedly shown patience when it comes to certain issues.
For one thing, firing Kiffin after one year would be interpreted by some as an admission by Jones that he was wrong to fire Rob Ryan after two seasons. All Ryan has done since is transform New Orleans from the worst defense in the NFL to the fourth-best unit in the league.
That's not what appears to be driving Jones in this instance. Rather, the retainment of Kiffin harkens back to Jones' days as a high-risk player in the oil business. If a newly-drilled well turns up dry, then drill deeper.
Jones used a different metaphor when talking to reporters Monday.
"We all know that the adage of the gold miner who walked away and the other one who took one more swing, hit the pick and found the gold streak, and so you don't want to quit," Jones said. "So it's easier said than done to let your mistakes go short and your good decisions long."
Jones is gambling on the historical results of Kiffin's career as a well-respected defensive mind, rather than the more recent failures at USC and with the Cowboys.
Cowboys fans can only hope Jones taking one more swing of the pick with Kiffin doesn't result in fool's gold.
Follow Keith Whitmire on Twitter: @Keith_Whitmire
---