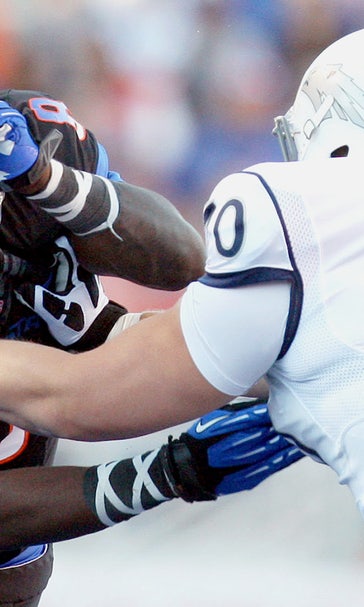 Jerry Jones, Cowboys regain swagger on Day 2 of NFL Draft
BY foxsports • May 10, 2014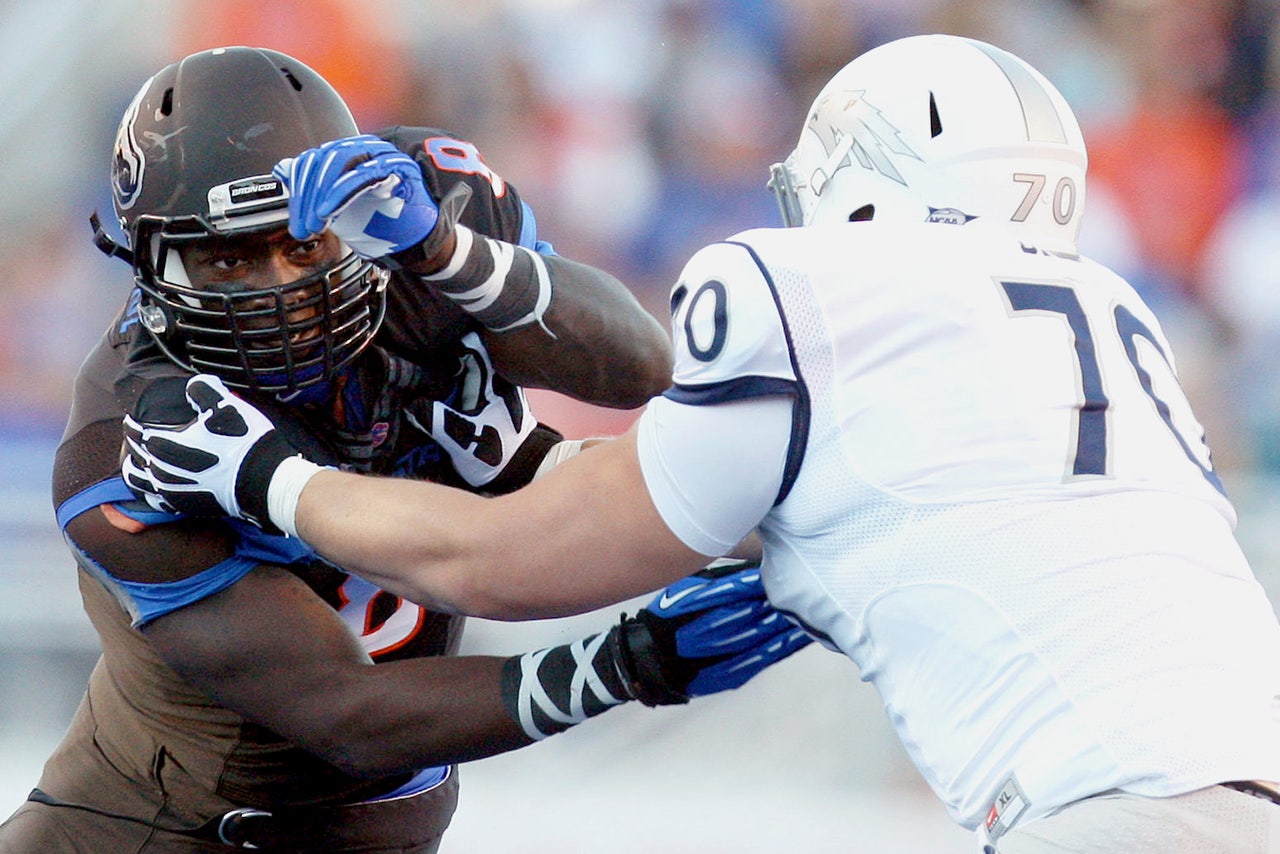 A day removed from passing on the biggest headliner in the NFL draft, Cowboys owner Jerry Jones regained his swagger in the second round. Dallas came roaring up the draft board to grab Boise State defensive end Demarcus Lawrence.
It cost the Cowboys the 47th and 78th overall picks. The thought was that Lawrence was the last man standing when it came to elite-level right ends. Not only does this player share the same first name as the Cowboys' former All-Pro, but he'll play the same position. It was the sort of bold move that wasn't made in the first round. The trade chart suggests the Redskins won this deal in something close to a landslide.
And the Cowboys are in no position to make luxury picks on defense. The worst defense in the NFL needed a few impact players. The Cowboys basically traded away that possibility because they believe Lawrence has a chance to be a special player. Jones indicated the Cowboys had given Lawrence a first-round grade, but we won't be able to confirm that until the club accidentally leaks its draft board this weekend.
It's interesting the Cowboys would consummate this trade with the Washington Redskins. Perhaps this explains why Jerry occasionally vacations with the Dan Snyder family. You never know when you might need an unlikely trading partner. Stephen Jones was asked Friday if it's strange to do business with a division rival.
"That can cut both ways and if you have confidence in what you're doing, then you feel like you are helping yourself through your division opponent," said Jones. "It depends on how you feel about the deal. Obviously you don't do it unless you think you are getting something more than you are giving up."
Lawrence will become the third Boise State player to be drafted by the Cowboys since 2008. Cornerback Orlando Scandrick and defensive tackle Tyrone Crawford are both expected to play key roles on defense in 2014. The Cowboys made a big deal out of first-round pick Zack Martin being a two-time captain at Notre Dame. Lawrence didn't appear to be captain material during his two seasons with Boise State. He was suspended for two games, including a bowl, in 2012. He missed another game due to a suspension in 2013. Lawrence wasn't specific about what happened, but the Cowboys chalked it up to maturity issues that have been resolved.
"It was just me growing up, adjusting to the college life coming from a small town and then college," said Lawrence, who hails from Aiken, South Carolina. "I had a lot of adjustment to go through. Some of my family dying and I'm up there by myself, nobody to talk to or nothing. I had a lot of stuff on my shoulder, and I just had to learn how to take a lot of that aggression and bring it to football."
It's completely unfair to expect Lawrence to immediately fill the shoes of DeMarcus Ware. There will be a pretty steep learning curve. But sacking the quarterback 20 times in only 23 games at Boise State is pretty impressive. Lawrence also forced seven fumbles. The Cowboys would be wise to use him primarily as a pass-rush specialist early in the 2014 season. He needs to grow into his role rather than being thrown into the mix for every defensive snap. Ware had veteran Greg Ellis to mentor him when he was drafted in '05. Lawrence will be helped along by Anthony Spencer and Sean Lee. He should also benefit greatly from the teaching of defensive coordinator Rod Marinelli.
Jerry made one of the most dramatic moves of Day 2. It's good to see him acting like himself again.
These sensible selections of offensive linemen were getting old.
---