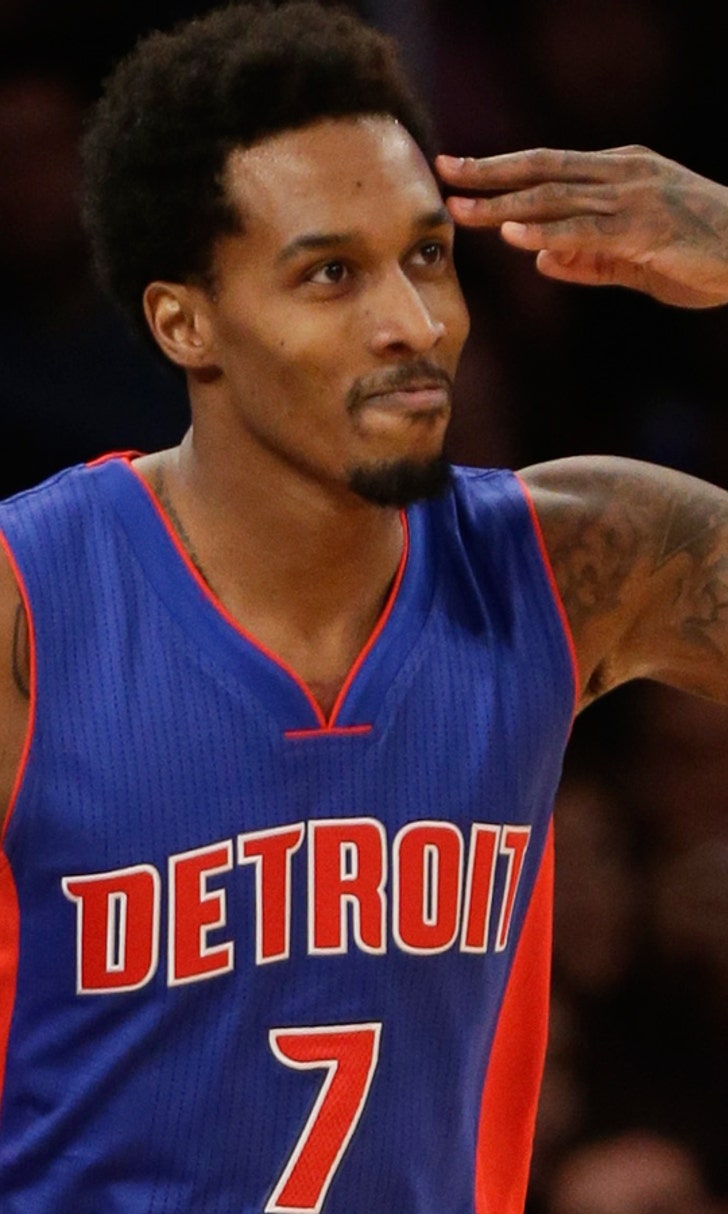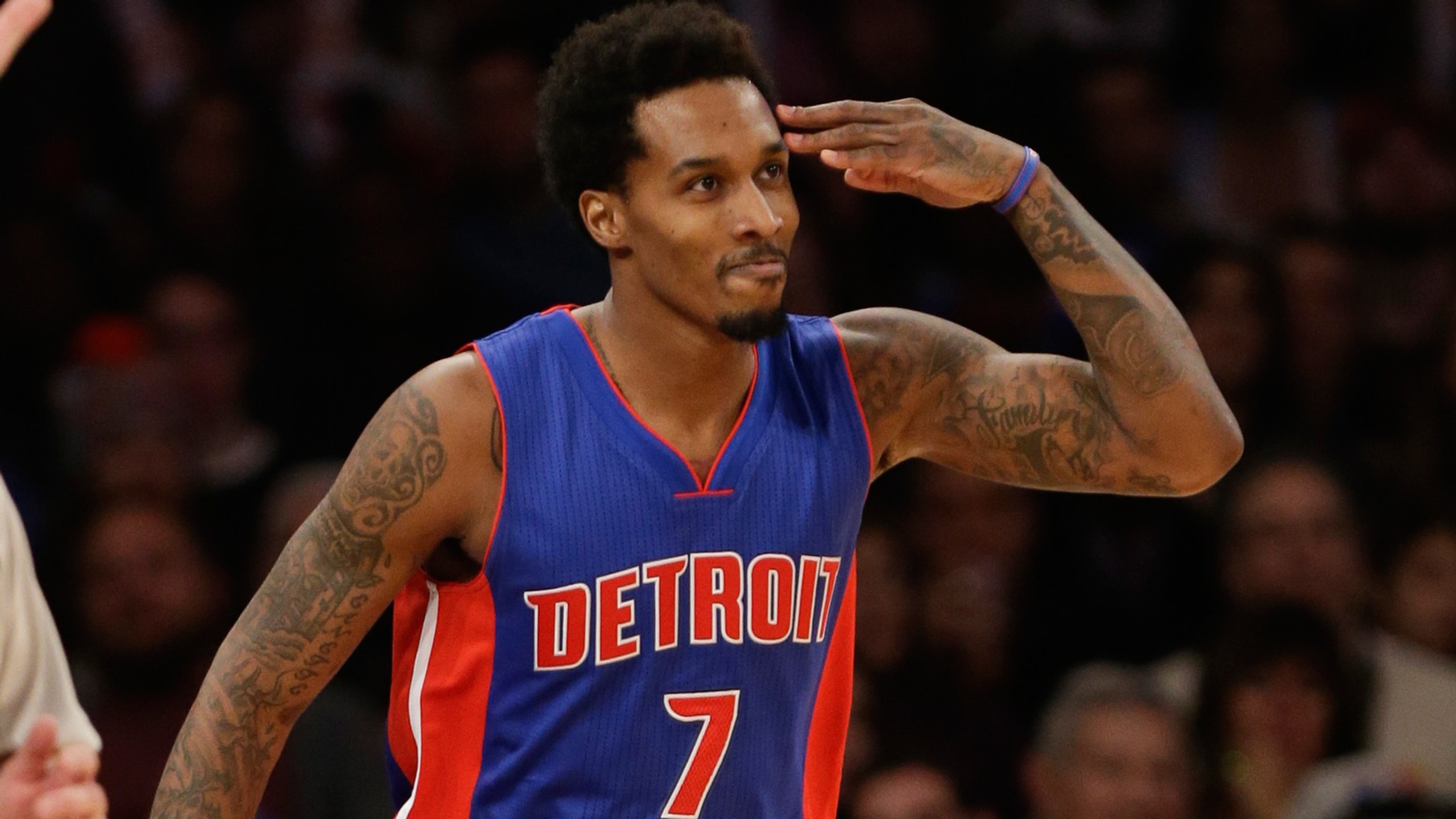 Jennings dedicated to helping Pistons from sidelines
BY foxsports • February 3, 2015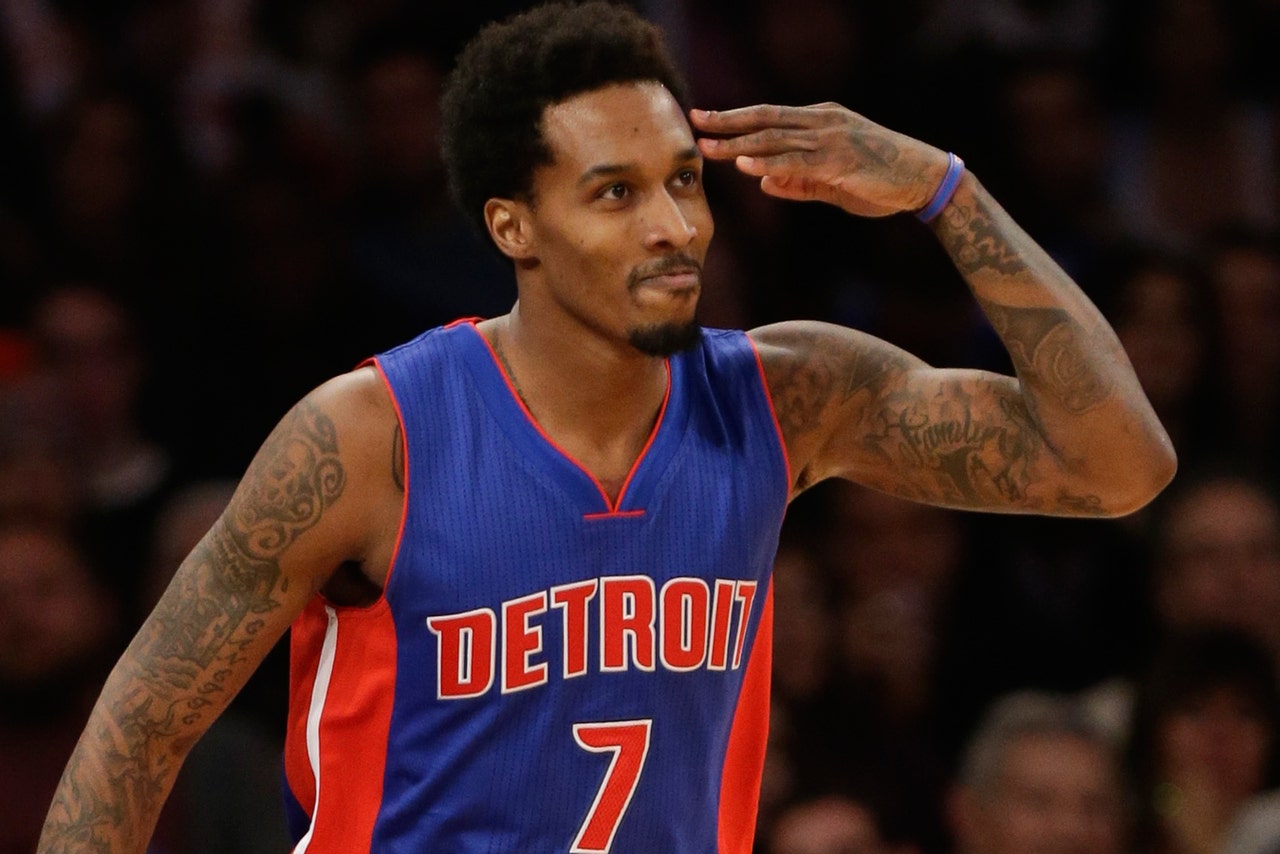 AUBURN HILLS -- Brandon Jennings thinks the Pistons are going to make the playoffs, and he plans on being with them every step of the way.
"This team is going to keep playing hard, and I think they are going to make it," he said. "We've got John Lucas III, which gives us another veteran point guard, and they aren't going to quit.
"As for me, I'm going to being filling the same role that I've been in since Jan. 1. I'm going to be here, and I'm going to be a leader."
The Pistons went 12-4 in the month before Jennings ruptured his Achilles' tendon on Jan. 24 in Milwaukee, and he averaged 19.8 points and 7.0 assists in that stretch.
"That's what makes this so tough," he said. "We were winning, and I was playing the best basketball of my career. We were making a run at the playoffs and then I'm out for the season with the worst injury of my life. It's hard."
Jennings attended Tuesday night's win over Miami, the first time he's been able to see his team play in person since the injury. 
"I've been really bored," he said in a halftime meeting with the media. "I can't play basketball, and after the surgery, I was stuck in New York without even being able to get around. I've been going crazy on Twitter, but people love it, because my followers are way up.
"I just wanted to get home."
Now that Jennings is back in Detroit, he doesn't have any plans to leave. Even though he will be restricted to crutches and a boot for the next 6-8 weeks, he's cancelling his plans for the next several months.
"I was supposed to go on vacation over the All-Star break, but I'm going to be here taking advantage of Arnie (Kander) and the facilities here," he said, adding that he will also spend the summer working with Kander instead of his traditional offseason workouts in Los Angeles.
The Pistons still haven't released an official timetable for Jennings to be back on the court, but he plans to be ready for the beginning of training camp in early October.
"I know this is going to be the toughest mental challenge I've ever had." he said. "I'm going to have to work as hard as I possibly can at rehab, because I want to be ready to go in September. I want to be here for these guys right off the bat next season."
Until then, he'll be attending practices and games, trying to help the team make it into the postseason.
"I'm not going to be coaching -- they don't need me doing that -- but I'll be around for support and maybe a few pointers," he said. "Whatever I can do."
---