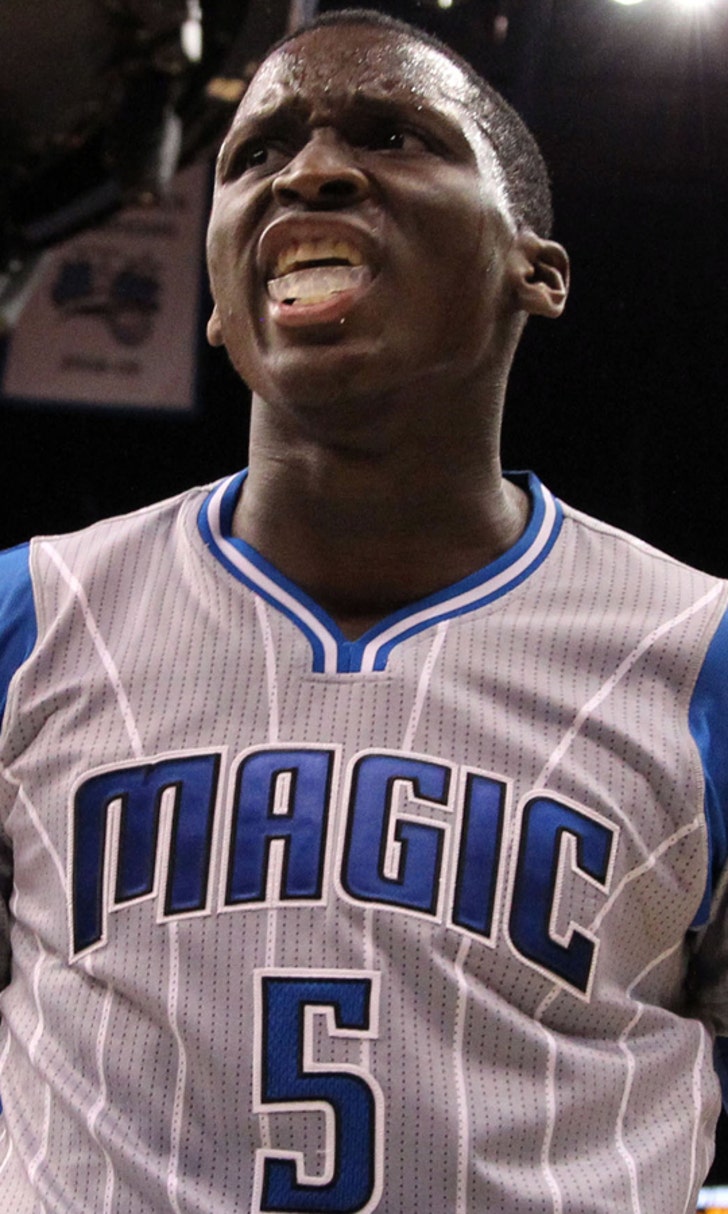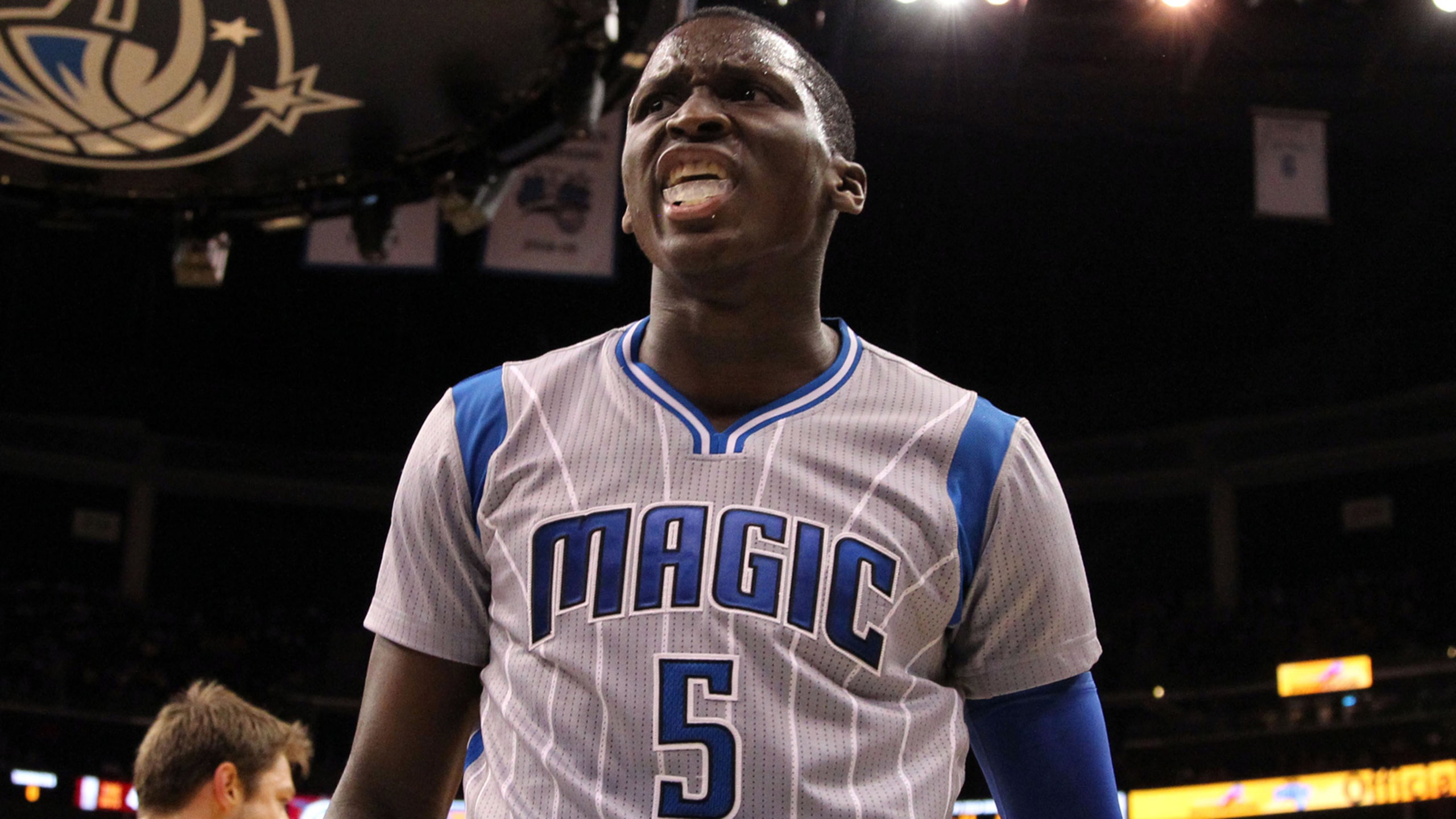 Jeff Turner Q&A: Examining the Magic's youth, road success
BY foxsports • January 7, 2015
FOXSportsFlorida.com checks in with color analyst Jeff Turner to get the latest on the Magic. You can follow Turner on Twitter at @JTurnerMagic.
FOX SPORTS FLORIDA: When we last spoke last month, you said "we've been on the road so much that I think at times we're more comfortable on the road than we are at home." Considering the Magic just went 1-6 at home over the holidays, are you almost looking forward to this trip to Denver, Los Angeles, Portland and Chicago?
JEFF TURNER: Personally, I'm never looking forward to road trips. (Laughs.) Just being away from my family and everything is difficult. But I guess. If you're looking for wins, we need wins. And I don't think there are any easy ones on this upcoming four-game trip. They're tough places to play. It would be nice to pick up a couple of wins.
FSF: With a starting lineup consisting entirely of players 24 and younger, you would think wins would be easier to come by at home than on the road. Why has it been the opposite with the Magic?
JT: I don't what that is, to be honest with you. I've heard people say, and there may be a lot of truth to it, that in a lot of those road games we play, there seems to be a lot more energy in the building for whatever reason. And they feed off that. My answer to that is, "Well, you can't criticize the Amway Center fans because we haven't given them a whole lot to be energized about." (Laughs.) For whatever reason, they've got to create their own energy.
The schedule is so different than anything we've done, with so many road games and so few (at home). At anyplace, you've got to learn how to win at home as well on the road. We've got a lot of the same guys that only won four games on the road last year and we had a couple more veteran players with Arron (Afflalo) and Jameer (Nelson) that are not here. So I'm not sure if I have the answer for that one.
FSF: Well, how about an answer for this: In the last six weeks, the Magic have overcome a 23-point deficit to win at Charlotte, let a 27-point fourth-quarter lead at home to Boston dwindle down to two, and almost beat Brooklyn after trailing by 26 late in the third quarter. Is this happening more – not just with this team, but league-wide because of the rules changes to make games geared toward the offenses?
JT: You look back through history. You take the game, with the analytics and everything, and there's so much emphasis on the 3-point shot now and people taking so many. So I think it's the great equalizer. You can be down 25 going into a quarter, like we've seen, and no lead is safe because the 3-point shot can change that so quick. If you're looking historically that you're seeing it more, I think it might be true because the potential for it to be that way is there with so many 3-point shooters.
FSF: On the subject of history, you were part of the original Magic team which still holds the franchise record for largest deficit overcome in a victory (25, at Cleveland, Nov. 8, 1989). Is that game almost taking on mythic proportions? Does someone have the tape of that cued up whenever the Magic make rallies like they did against the Hornets and Nets?
JT: Yeah, absolutely. That would be one of the rarities that would happen back then. I don't think you saw it as much. I couldn't tell you how many 3-pointers we took in that, but I bet it was probably less than seven or eight because we didn't just shoot that many. (They were 0 of 4. http://www.basketball-reference.com/boxscores/198911080CLE.html) These are the best players in the world, so they're going to get hot and be able to do some things. It can happen. I guess I haven't really thought about it happening more. But certainly if you gauge it by us, it's happening a lot.
FSF: Getting back to 2015: How are Evan Fournier and Channing Frye adjusting to their roles coming off the bench after starting?
JT: I think Evan's doing a good job. Channing hasn't been in that position. Evan's played off the bench the last year (at Denver), and even on the (French) national team he came off the bench. It's a little different for Channing. From a mental standpoint, I know that your preparation -- being a guy who came off the bench the majority of my career – is a little bit different because you've got to sit there and really stay in the game and be able to turn it on as soon you get in.
FSF: What did you make of Devyn Marble's play Friday night after a brief stint with the Magic's NBA Development League affiliate in Erie?
JT: I was shocked to see him in the game. Then again, as I thought more about it ... My personal thing is I love this whole D-league concept. I absolutely do. What a great thing for Devyn Marble. You're over there languishing on the bench. And I don't care what people say: During an NBA season, there's not enough practice time. There's no way to simulate a game situation. So here he is where he gets two games (in Erie), he's playing 40 minutes, 38 minutes or whatever it is, getting up shots, getting to play, doing what he does. That's his profession, to get an opportunity to do it. And then he comes in (against the Nets), and he looked pretty comfortable out there. He did some good things. He didn't hurt the team offensively, didn't seem scared, and he certainly helped them defensively.
For me, it's a great lesson for all of these guys. If an opportunity presents itself to play, take it. It's got to help you.
FSF: Has he seen Erie for the last time?
JT: I don't know about that. Maybe. But I hope Devyn would look at it and say, "You know what? If the numbers dictate that I'm the last guy out and I'm inactive, send me." A lot of times, we get into that, "Well, if I go down, that's some sort of black mark." I would say that if you're sitting over there with a chance to go play ... Jacque (Vaughn) sent a pretty clear message the other night. He must have gotten a good report out of him and what he did down at Erie to put him in (late) in the first quarter and then have confidence to go with him down the stretch.
You can follow Ken Hornack on Twitter @HornackFSFla or email him at khornack32176@gmail.com.
---
---