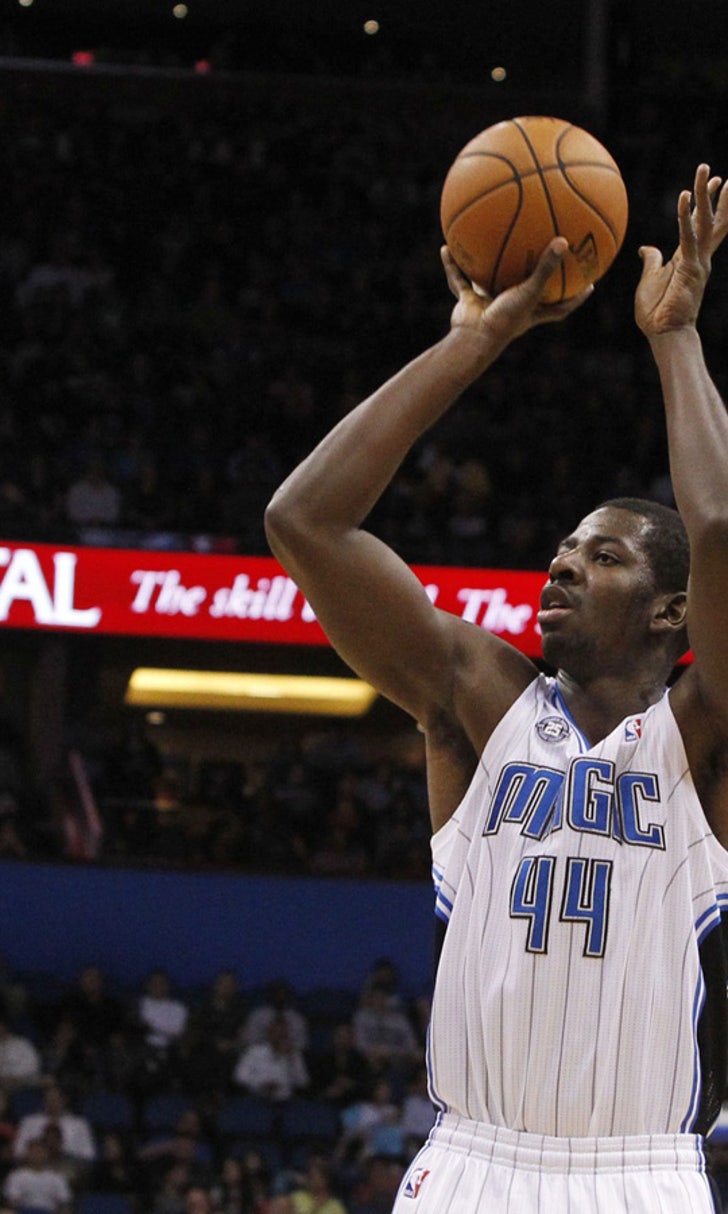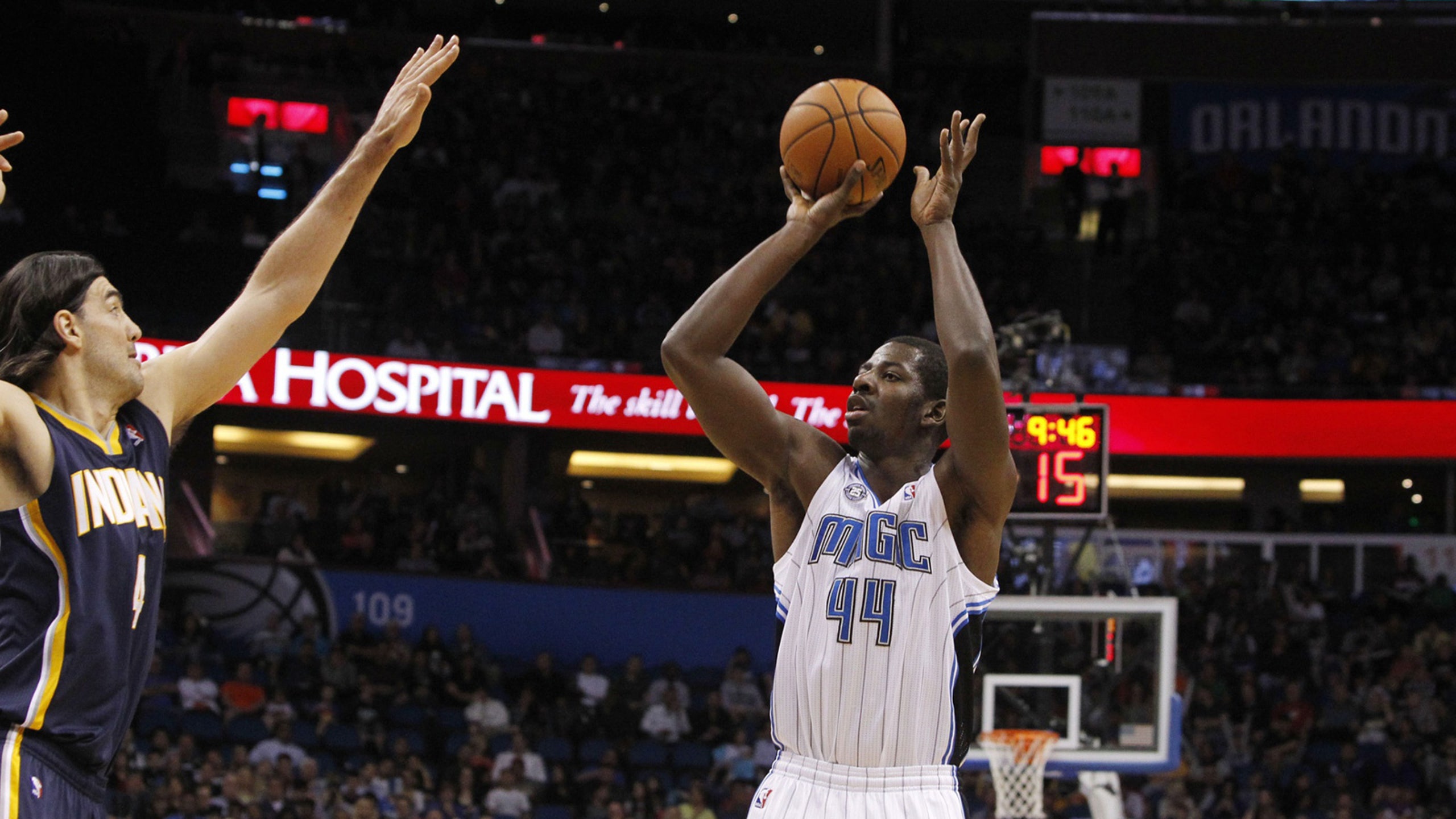 Jeff Turner Q&A: Davis buyout allows Magic's youngsters more minutes
BY foxsports • February 24, 2014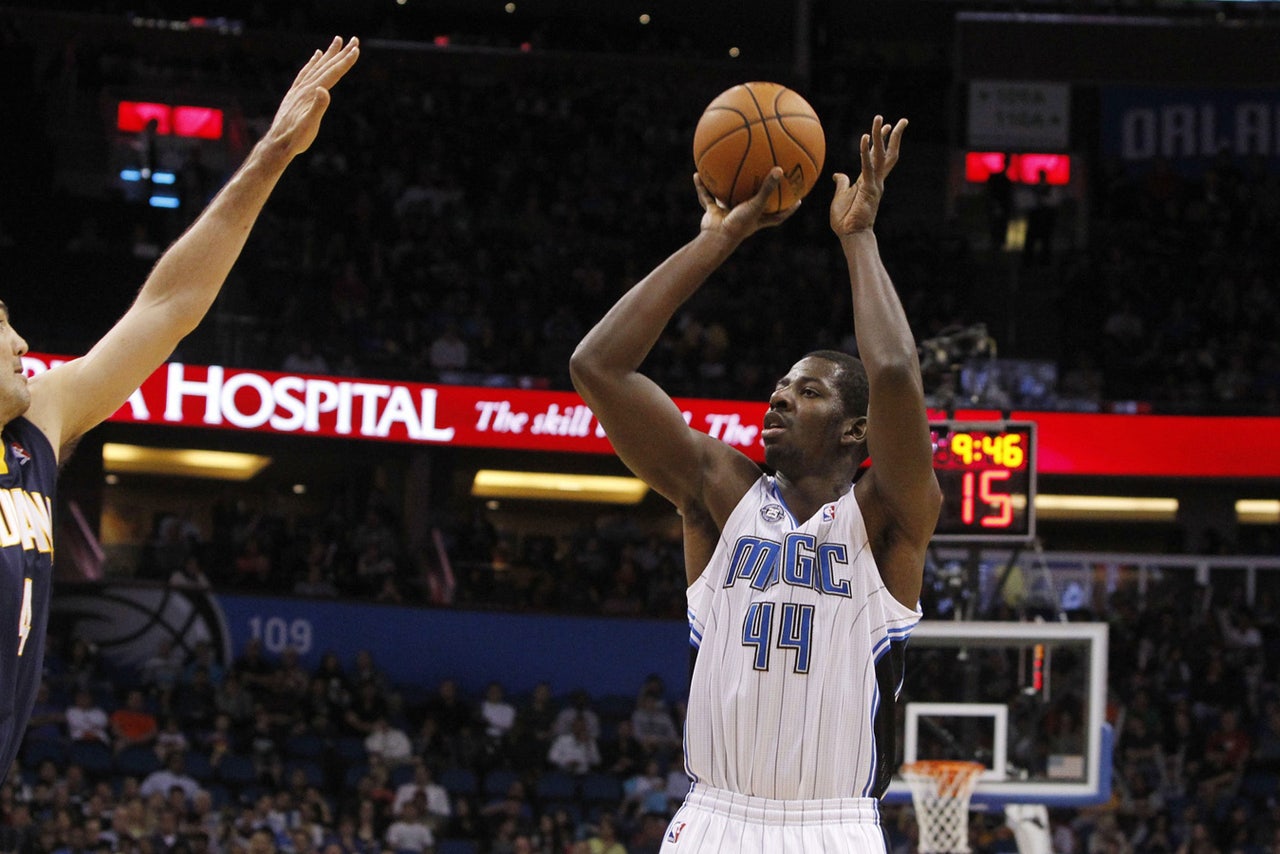 FOXSportsFlorida.com checks in with color analyst Jeff Turner to get the latest on the Magic.
FOX SPORTS FLORIDA: Who on the current roster stands to benefit the most by the buyout of Glen Davis' contract last week?
JEFF TURNER: Really, the minutes open up. Glen was playing 30-, 32-plus minutes a game. I would think the immediate beneficiaries would be Kyle (O'Quinn) and Andrew (Nicholson). That's who you would think of first. But I wouldn't be surprised with some of the matchups we'll have, you'll see Tobias (Harris) playing a lot of the 4. And Maurice (Harkless) will get a lot more time.
FSF: How much of a challenge is it for a veteran player to be on a lottery-bound team heading into the final third of the season, compared to younger players like those you just mentioned?
TURNER: When I was playing, when you start getting to around 28 to 30 and that range, you're kind of hitting your peak. You've learned a little bit, and you want to contend every night. So I have a lot of respect for Glen, Arron (Afflalo), Jameer (Nelson), (Jason) Maxiell, Ronnie Price, those guys that come in day in and day out and worked hard and did their job on a team that struggles to win most nights.
FSF: Coming out of the All-Star break, did you think the momentum from beating Oklahoma City and Indiana would last longer than it did?
TURNER: A lot of times, the old-school way of thinking is that you can steal games right before and right after (the break). And then we lost those two games (at Milwaukee and Cleveland), and somebody tweeted me and said, ''So much for stealing games.'' The good news is people are actually listening to what I say (laughs).
But it is what it is. We played a Milwaukee team that got people back, that was getting healthy, veteran players that they hadn't had. And then Cleveland, they're pushing for a playoff spot. They're throwing everything in there. The games were competitive, but we just couldn't come up with the wins.
FSF: So is it tougher for teams like the Magic to steal games after the break than before the break?
TURNER: Matt Guokas or Brian Hill sometimes would say there were so many distractions going into the All-Star break for a lot of good teams. Maybe we saw that a little bit with Oklahoma City and Indiana. Possibly. We don't know. But you're thinking about what you're going to do, making plans and everything. And coming out of the break, a lot of times there's exhaustion or you haven't had a practice or anything like that. Obviously we played two teams with not a lot of All-Star presence, other than Kyrie Irving. You get lucky sometimes.
FSF: You were teammates with Penny Hardaway for two-plus seasons (1993-96). What do you remember about him?
TURNER: I remember all the good things, the exciting things he did as a player and how amazed all of us were with his ability. He was a good student of the game, a smart player. He always wanted to learn and asked a lot of questions. And I always felt like had he not been derailed by injuries, he would have been an All-Star many times over.
FSF: Did he ever pick your brain?
TURNER: We would talk every now and then. But I would hear him say sometimes when we'd be watching film, for instance ... He liked watched film. I don't know if they did it that much in college, but he liked watching film and learning. I was always impressed by that.
You can follow Ken Hornack on Twitter @HornackFSFla or email him at khornack32176@gmail.com.
---