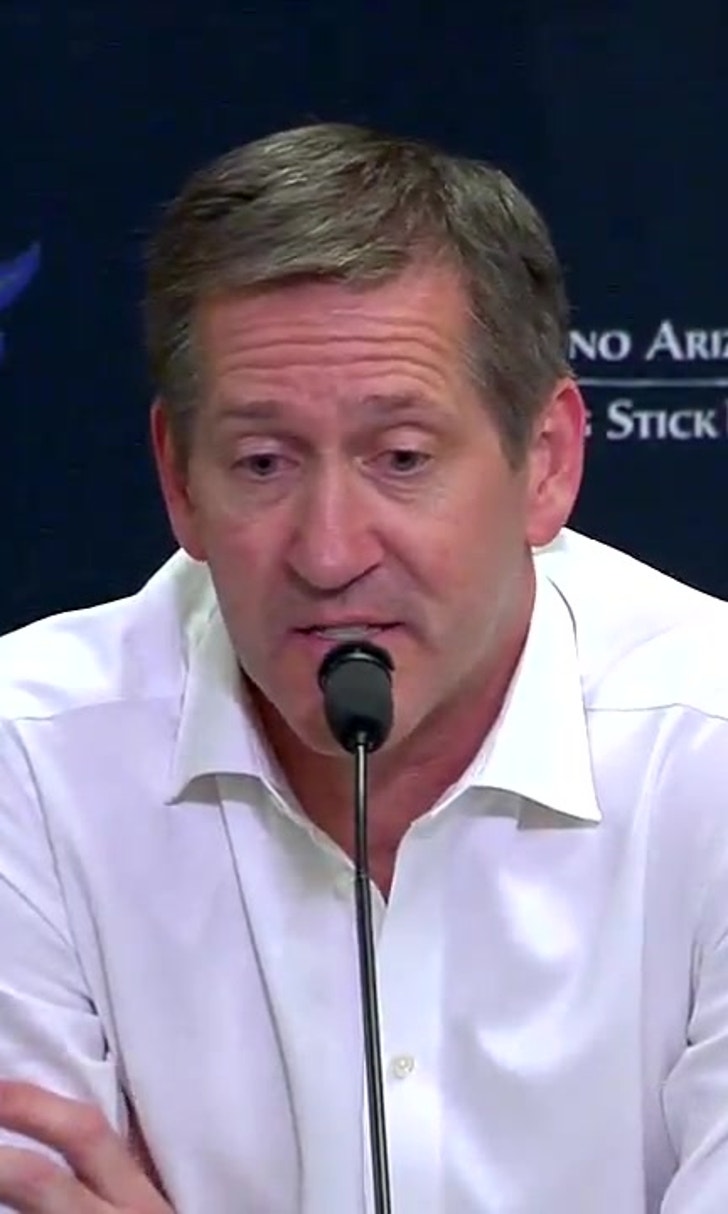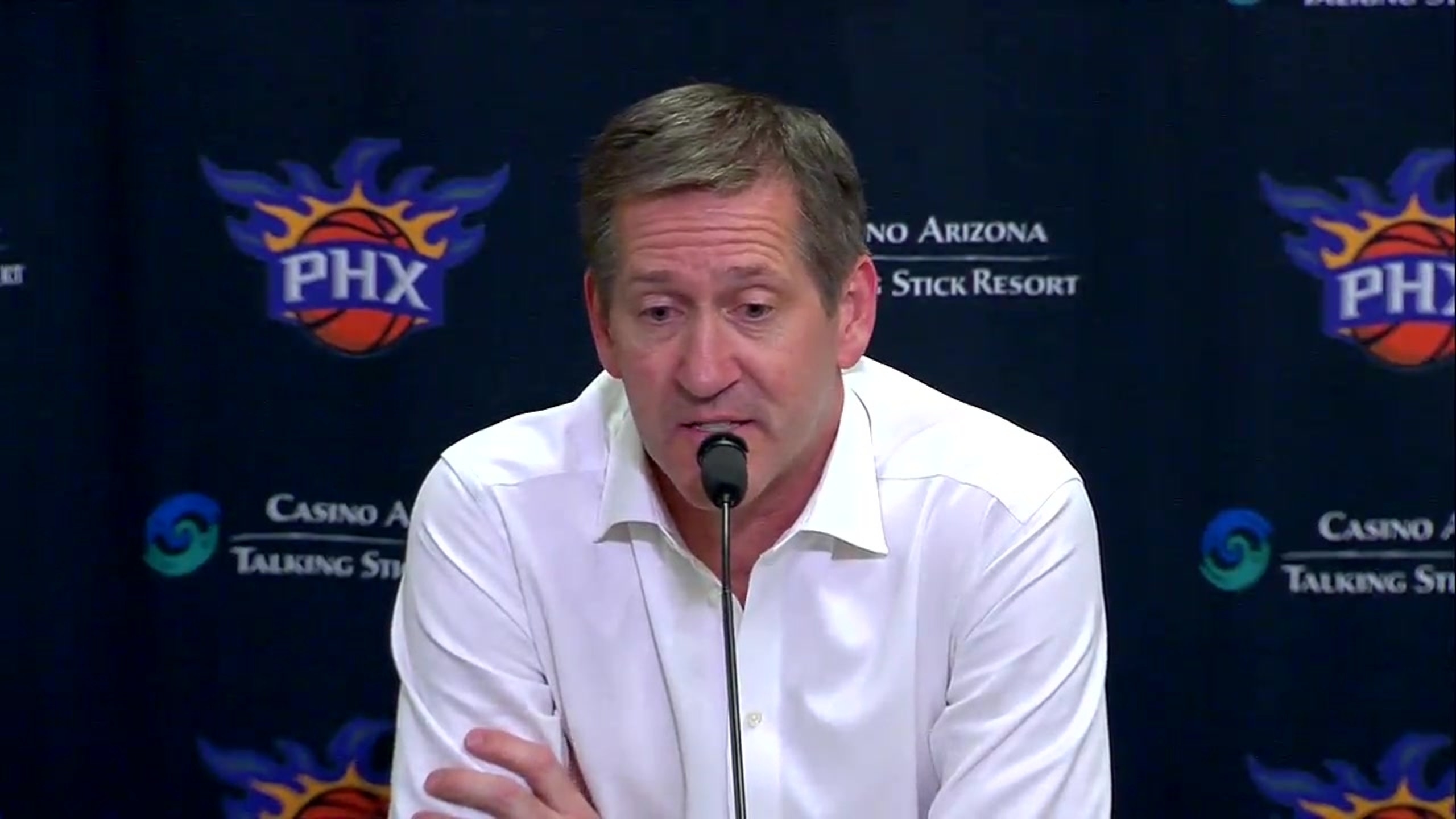 Jeff Hornacek dismissed as Suns' head coach
BY foxsports • February 1, 2016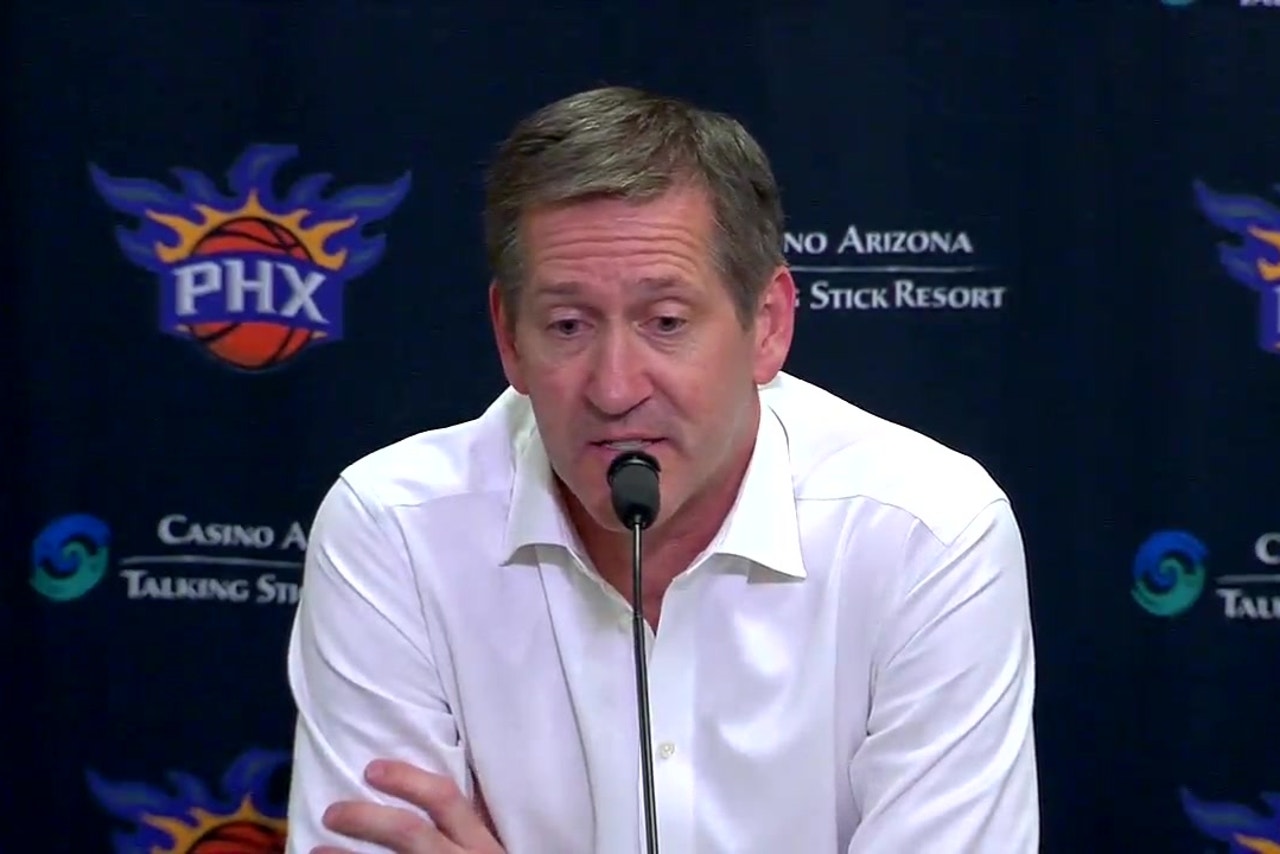 Jeff Hornacek is out as coach of the Phoenix Suns.
The Suns issued a statement announcing the move early Monday morning and said an interim coach would be named by Tuesday. Assistant coaches Corey Gaines, Earl Watson and Nate Bjorkgren are to be interviewed Monday, a person with knowledge of the situation told The Associated Press.
Hornacek was in his third season as head coach and had a 101-112 record. The Suns were a surprising 48-34 in his first season, 2013-14, a 23-win improvement over the previous season that earned Hornacek second place in Coach of the Year voting, but they slipped back to 39-43 in his second season as a roster revamping backfired.
This season's Suns are 14-35 and have a four-game losing streak after Sunday night's 91-78 loss at Dallas. They have lost 14 consecutive road games and are 2-19 over their last 21 games.
The team has been without leading scorer Eric Bledsoe since he suffered a season-ending knee injury in late December, and was also without Brandon Knight and Ronnie Price on the 0-4 road trip that concluded Sunday night in Dallas.
Hornacek was also saddled with dealing with disgruntled forward Markieff Morris, whose play has nosedived since the off-season trade of his twin brother, Marcus, to Detroit. Markieff Morris asked to be traded following the departure of his brother, has failed to play up to previous levels and was suspended for two games after throwing a towel at Hornacek.
Hornacek's most-experienced assistants, Mike Longabardi and Jerry Sichting, were dismissed following a late December loss to Philadelphia, the same game in which Bledsoe was injured.
The Suns play nine of 10 games in February at Talking Stick Resort Arena, starting with Tuesday night's game vs. Toronto.
Chris Mannix of Yahoo Sports suggests that former Suns MVP Steve Nash could be a name under consideration for the coaching vacancy. Nash is close to Suns owner Robert Sarver -- they recently partnered to buy controlling interest of a professional soccer team in Mallorca, Spain -- and might be the most popular player to ever wear a Suns' uniform, which could help make amends with an increasingly frustrated fan base.
The NBA trading deadline is Feb. 18, and there could be additional shakeup of a roster that is clearly not competitive.
Morris, Knight and center Tyson Chandler, who signed a four-year, $52 million contract in July, are among those who could potentially be dangled.
Chandler, expected to serve as a mentor and veteran leader in a young clubhouse, told ESPN.com that it's been difficult knowing what tone to take as the losses have mounted.
"When I was in Dallas or even in New York, I could be vocal. Get on guys, guys could take it. Guys being a little older understand it. Here, you know how badly things are going, I personally feel like it's not the place. You start getting on guys after every game, it's just making things tougher. It has to be a little more encouraging."
Chandler said he's committed to sticking things out in Phoenix but doesn't sound as if he's close-minded to another opportunity.
"I'm not jumping ship," he said. "If the organization decides to move me or something like that, then clearly that's something that's out of my control. But I came here, and I came here for a reason.
"I thought it was a young, promising team, and I wanted to be a part of helping turn this around and go to the next level. I still feel like I'm capable of doing that, and I feel like this organization is capable of doing that. It's just clearly some things have to change."
---
---