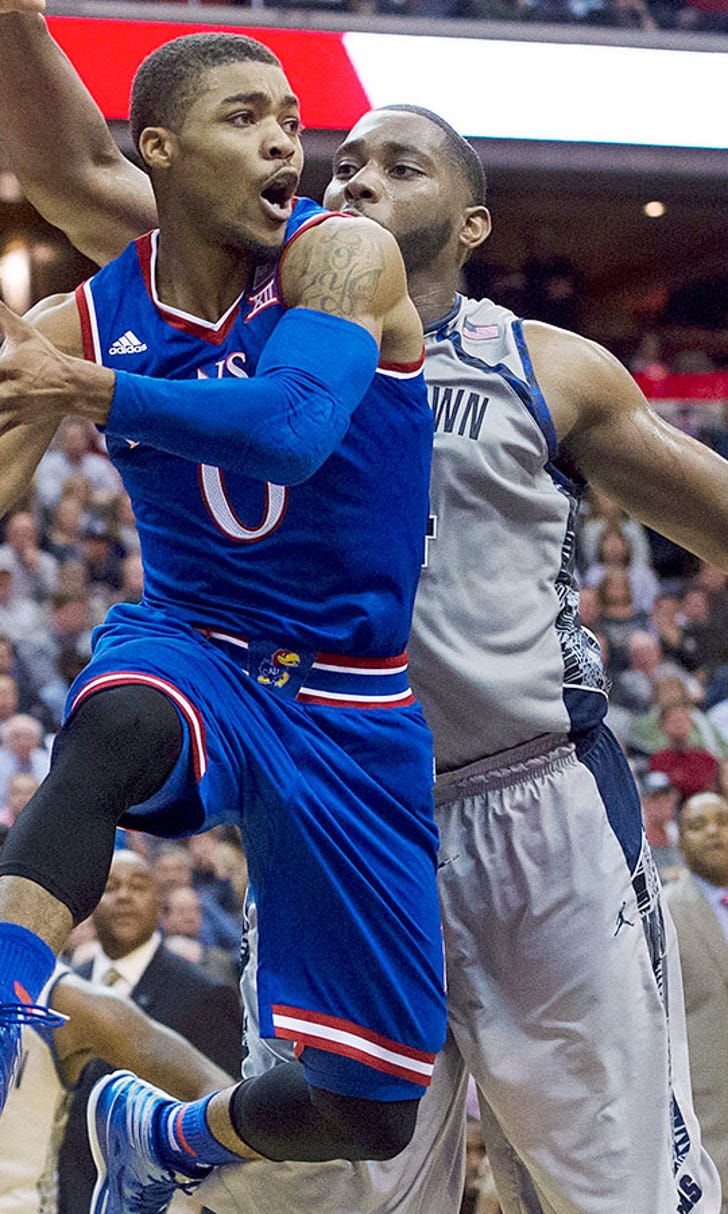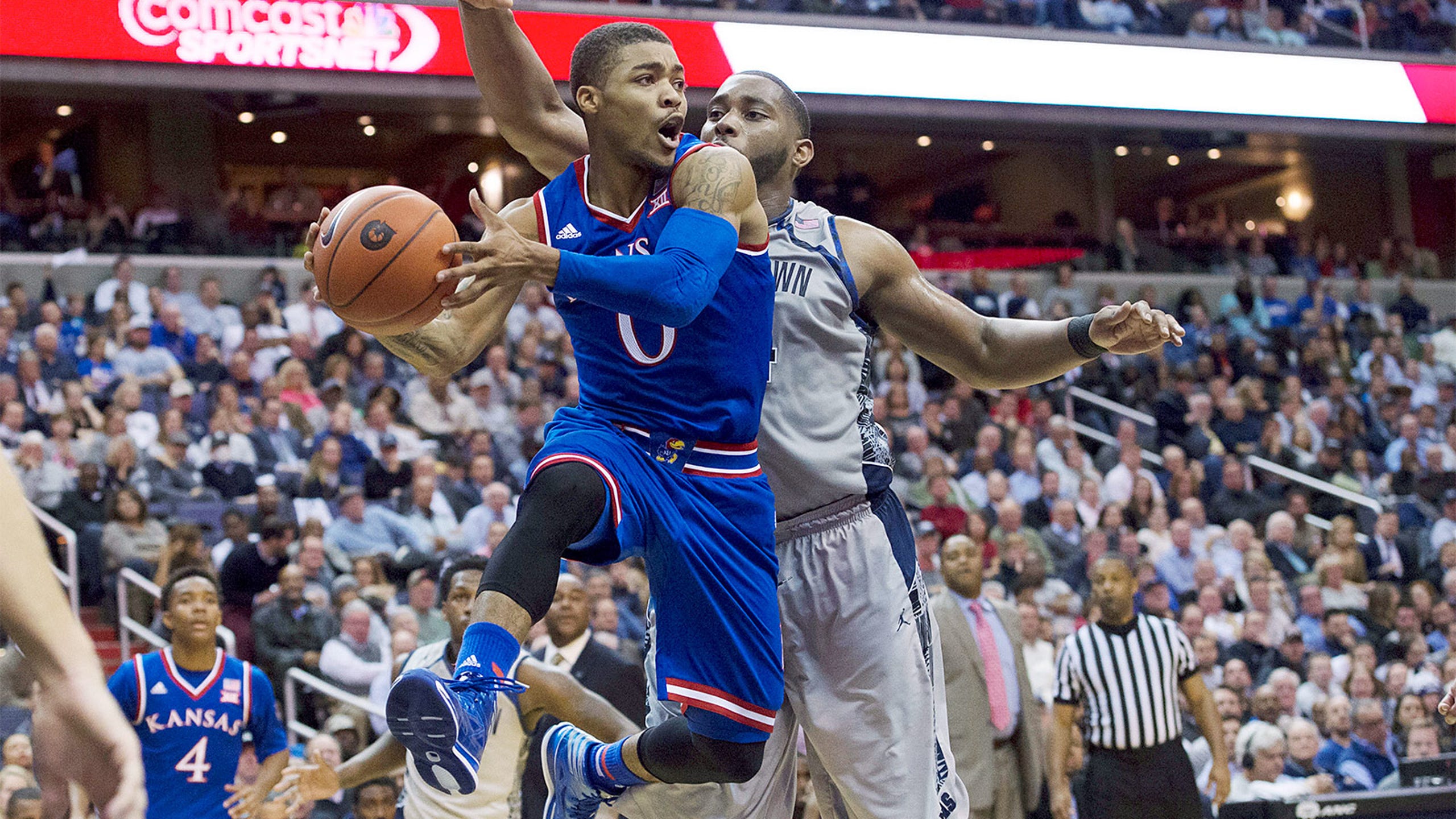 Jayhawks' road-heavy stretch starts with trip to Oklahoma State
BY foxsports • February 6, 2015
Kansas is halfway toward adding to its already impressive string of Big 12 titles but has a road-heavy stretch to start the second half of the conference season.
That begins for the eighth-ranked Jayhawks on Saturday with an often-treacherous visit to Oklahoma State.
Kansas (19-3, 8-1) has a two-game lead in the Big 12 after Monday's 89-76 victory over visiting No. 11 Iowa State, the only team to beat the Jayhawks in league play. Wayne Selden Jr. scored 19 of his 20 points in the second half and hit a season-high five 3-pointers in his team's second win in three days.
Kansas, seeking its 11th consecutive regular-season title, will play four of its next six contests on the road. That includes visits to No. 15 West Virginia on Feb. 16 and rival Kansas State on Feb. 23.
The Jayhawks will start with a trip to a team that's beaten two ranked opponents at home in Big 12 play. Oklahoma State (15-7, 5-5) couldn't make it three in a row Jan. 31 with a 64-56 loss to then-No. 24 Oklahoma, dropping to 10-2 at home and ending a seven-game league win streak there.
The Cowboys did, however, bounce back with a 65-63 overtime victory at No. 25 Texas on Wednesday with Phil Forte III making the winning free throws with 2.1 seconds left.
The Cowboys topped the then-No. 5 Jayhawks 72-65 in the most recent game in Stillwater on March 1. They've also claimed three of the past five home matchups - all against top-10 Kansas teams - and took one of those two losses in double overtime Feb. 20, 2013.
"We took a loss there last year so we're definitely coming in trying to redeem ourselves," guard Brannen Greene said. "We always want to win for (Coach Bill Self) when we play Oklahoma State. That's a big game for him going back home."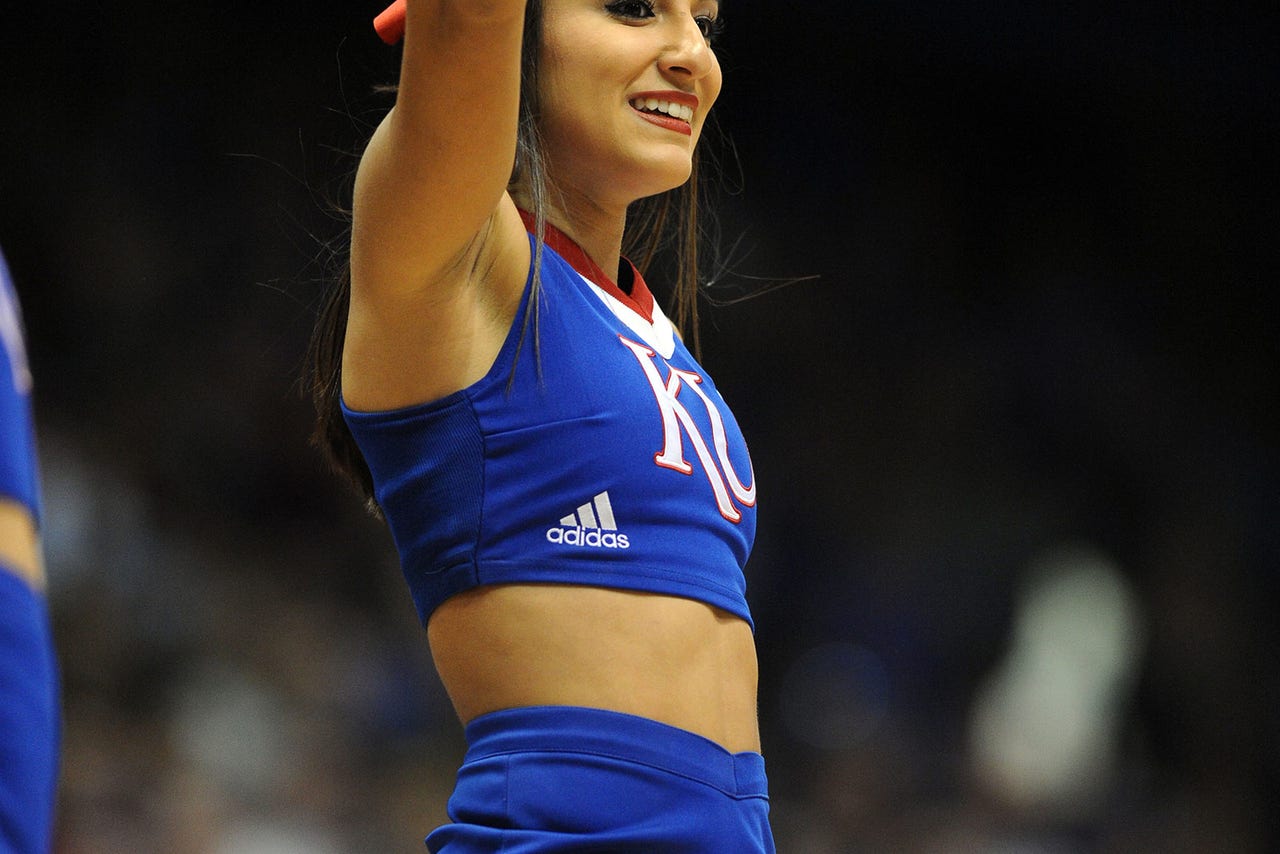 Lookin' good! Check out our gallery of NCAA hoops cheerleaders.
Self led the Jayhawks to their eighth win in the last 10 overall matchups with his alma mater Jan. 13 in Lawrence. That 67-57 victory over the then-No. 24 Cowboys featured a combined 49 fouls, including three technicals.
The teams totaled 71 free-throw attempts, with Kansas going 32 of 46 from the line and Oklahoma State 22 of 25. The Jayhawks also had more balanced scoring than the Cowboys.
Frank Mason III was one of two players in double figures for Kansas with 16 points and nine rebounds, but four teammates contributed at least six points. Le'Bryan Nash had 21 points for Oklahoma State and Forte scored 18, but no other Cowboys player had more than six.
"We've had a lot of good games with those guys. I think everybody gets up to play Kansas," Oklahoma State coach Travis Ford said. "They're a team that's had so much success in this league and an incredible tradition."
Nash, who scored a team-best 17 points in the win over Texas, has a combined 40 and 14 rebounds in his last two games against the Jayhawks. Forte (17.1) and Nash (16.9) are the top scoring tandem in the Big 12, ranking second and third, respectively, behind Oklahoma's Buddy Hield (17.7).
Kansas leading scorer Perry Ellis (13.0 ppg) has been held to a combined 16 points in the past two meetings with Oklahoma State but the Jayhawks won both. He had seven points on one-of-8 shooting in last month's victory.
---