Kansas Jayhawks
Kansas Jayhawks
Jayhawks plan to fire Beaty at end of season
Published
Nov. 4, 2018 8:53 p.m. ET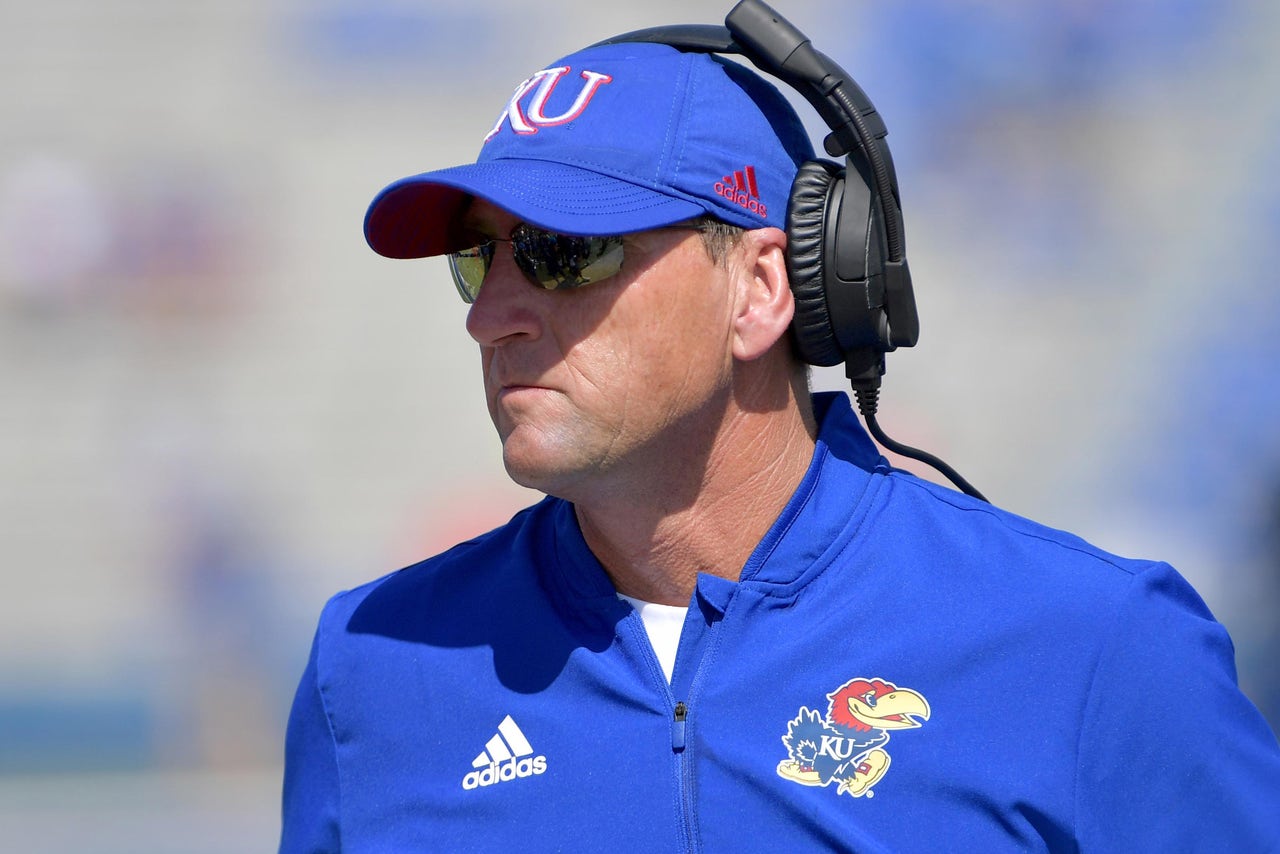 LAWRENCE, Kan. — David Beaty inherited a football program in disarray when he arrived at Kansas, the years of losing having left the downtrodden Jayhawks short on scholarship players and long on fan apathy.

Not enough has changed over the past three-plus seasons.

So after a loss to Iowa State on Saturday in which the Jayhawks looked unprepared and uninspired, Beaty was informed he would be let go after the season with three games still remaining.

"Philosophically I've always been hesitant to make a change in a coaching position, particularly a head coach, during the season," Kansas athletic director Jeff Long said Sunday night. "The early signing date in December and the new transfer regulations have changed the dynamic and it was my determination that now is the right time to announce this decision.

"Ultimately," he said, "I did not see a path forward to long-term success in the Big 12."

Beaty, who is 6-39 with just two Big 12 wins, will begin the end of his tenure with Saturday's rivalry game at Kansas State. He will be paid $3 million in up to six installments under terms of his contract, which was extended two years through 2021 in late 2016.

"Although my family and I are saddened we will not be a part of the future of this program, I respect (Long's) decision," Beaty said in a statement Sunday night. "I am looking forward to every minute of these next three weeks with the finest young men in the country at a university I truly love."

Beaty arrived at Kansas as a nondescript wide receivers coach from Texas A&M who had stints as the offensive coordinator of the Jayhawks and Rice but had never been a college head coach. The program he inherited was in shambles following the failed tenure of Turner Gill and the abject failure of Charlie Weis, but with an abundance of energy and positivity he began to slowly improve things.

Some of the Jayhawks' best players, including freshman running back Pooka Williams, were lured to Lawrence despite the losing, and the roster itself is in much better shape.

But Beaty's success on the recruiting path didn't translate into enough wins.

Beaty won two games in Year 2 and one last season, and watched as then-AD Sheahon Zenger — the man who had hired him — was fired largely because of the football program's struggles.

Long said upon his hiring this past summer he would spend the season evaluating the entirety of the program, and hired longtime administrator Mike Vollmar to help. And while Long routinely declined to address Beaty's future, it became clear from week one that the coach's job was in peril.

The Jayhawks opened the season with an overtime loss to lower-level Nichols State.

They rebounded to beat Central Michigan and Rutgers, but they lost four more noncompetitive games and Beaty decided to fire offensive coordinator Doug Meacham and take the job upon himself. Kansas upset TCU just over a week ago, but the rare Big 12 win hardly did anything to stir up the fanbase.

The announced crowd against Iowa State on Saturday was 15,543, and more than half were wearing Cyclones red. The embarrassing turnout combined with the poor performance may have sealed Beaty's fate.

"It's kind of disappointing," said linebacker Joe Dineen Jr., a Lawrence native whose parents both graduated from Kansas. "When we come out here in Memorial Stadium and there's more Iowa State fans than KU fans, I think that's — to put it bluntly — that's bull. It's a home game, and we have one more home game left. I have one more game left in my career here and it's not good."

Beaty owned the team's struggles afterward.

"We weren't able to put enough points on the board, which like I said, that falls squarely on me. That's unfortunate for our team," he said. "I should have done a better job.

Kansas has often been labeled a "basketball school," and rightly so given the Jayhawks' streak of 14 consecutive Big 12 titles. But while gridiron success has been fleeting, Mark Mangino proved as recently as the 2007 season that it is possible. Kansas went 12-1 and won the Orange Bowl that year.

That's how many games the Jayhawks have won the past six seasons combined.

There have already been some potential coaches bandied about, including former Oklahoma State and LSU coach Les Miles and current North Carolina State coach Dave Doeren, a Kansas native who coached high school football in the Kansas City area and later served on Mangino's staff.

Regardless, the next coach will take over a program at a crossroads. The roster is better-stocked than when Beaty came onboard, but a massive talent gap still exists. Fan apathy is at historically low levels. And the school is a year into a five-year, $350 million fundraising effort begun by Zenger that was supposed to earmark more than $300 million for much-needed renovations to Memorial Stadium.

There is a new indoor practice facility already under construction, though Long has said he is "reassessing" the rest of the fundraising plan. He explained in mid-September that he preferred to get the football program on solid footing before undertaking any major renovations.

The first step will be hiring a new coach.
---
---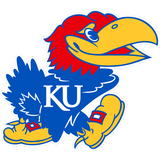 Get more from Kansas Jayhawks
Follow your favorites to get information about games, news and more
---