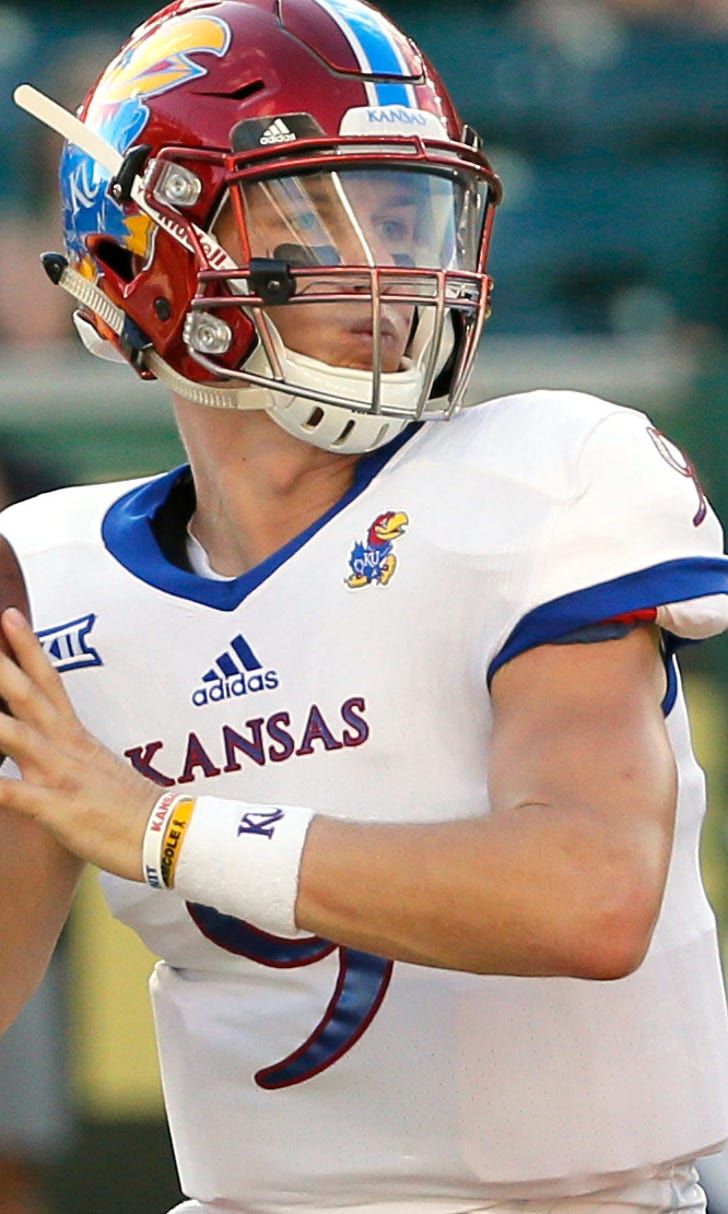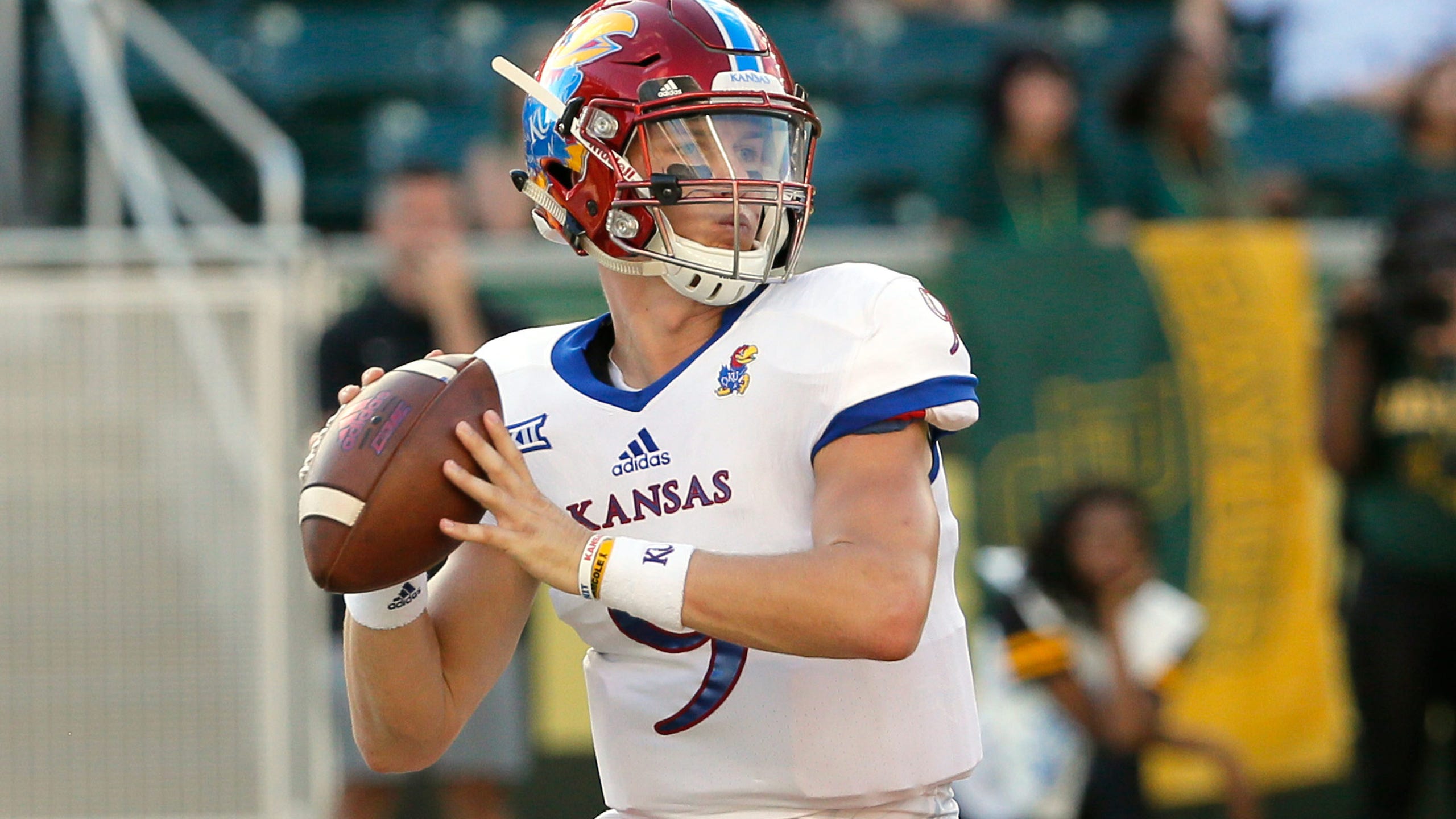 Jayhawks must avoid 'self-inflicted wounds' against Cowboys
BY foxsports • October 21, 2016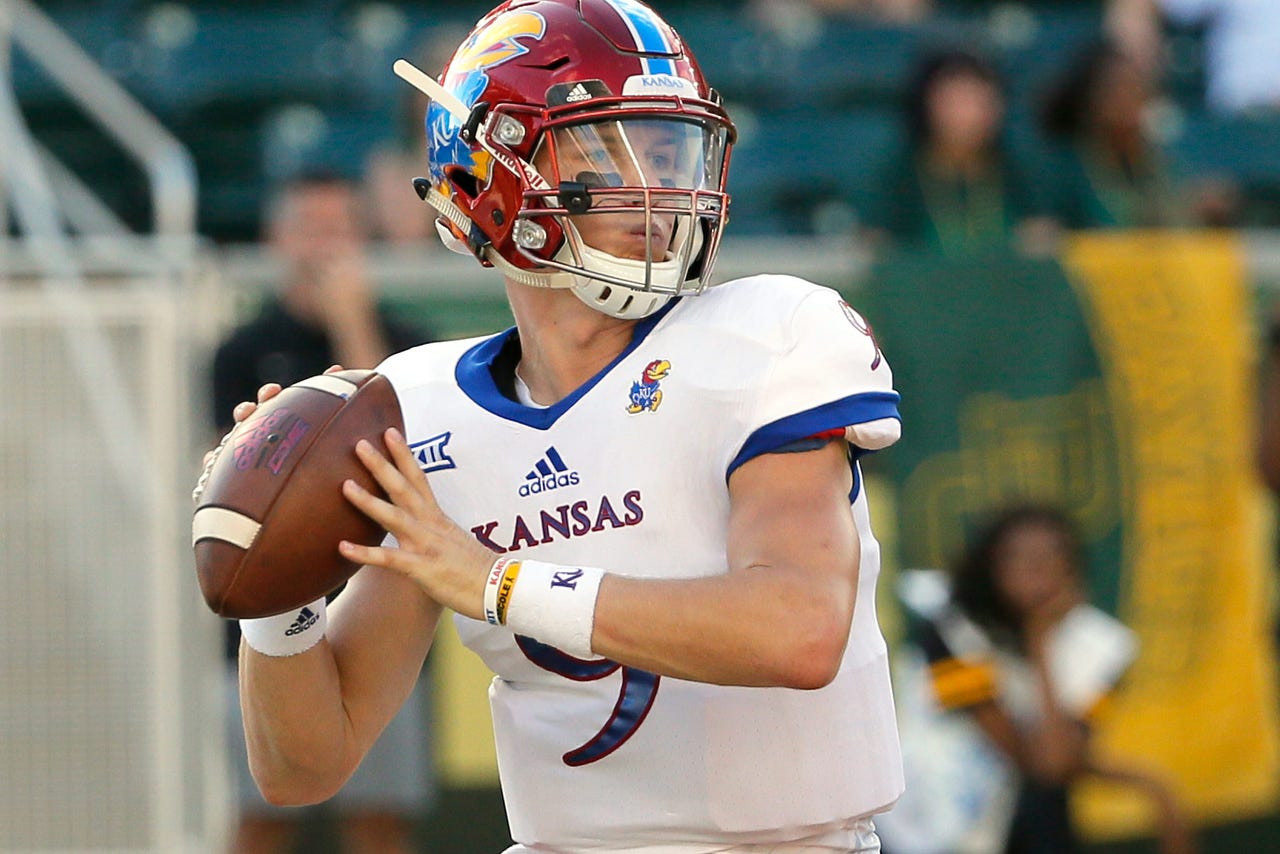 LAWRENCE, Kan. -- Oklahoma State coach Mike Gundy walked perfectly the tightrope that comes with playing Kansas.
On one hand, he praised the rebuilding job that Jayhawks coach David Beaty has undertaken, and pointed out how closely they played TCU a couple weeks ago. On the other hand, Gundy made it perfectly clear that he expects his Cowboys to win Saturday's game handily.
View from the sidelines: College football cheerleaders 2016.
"You watch teams play across the country and you see teams that people think are much better than others, and at the end of the game it's either a close score or they didn't win," Gundy explained. "We try to use those as examples."
"We have a good football team and Coach Beaty is in a rebuilding process," he added, "but we know that if we don't practice well, don't play well or turn the ball over, it could be a tough day."
The Cowboys (4-2, 2-1 Big 12) have rattled off back-to-back wins after a league-opening loss to Baylor, and a week off gave them a little extra time to get healthy and prepare for Kansas.
As if the Jayhawks (1-5, 0-3) needed anything else working against them.
They're coming off a one-sided loss to the Bears last Saturday that threatened to wipe out all the good karma they had built with their 24-23 loss to the Horned Frogs. Baylor raced out to a 42-0 lead by the break, and then pulled off the accelerator while coasting to a 49-7 victory .
"Probably the biggest thing for me is the self-inflicted wounds that we've had throughout the season," Beaty said. "You can't take those away and say, 'Hey, if we didn't do that, didn't do that' -- you don't get to do that because those things are a reality and they happened."
Those things include four interceptions and five turnovers total, and four penalties that slowed drives when the Jayhawks did manage to hold onto the ball. The result? Just 217 yards of total offense.
"Hey, man, that's when you get blown out," Beaty said, "and that's what happened."
Beaty insisted the Jayhawks are a better team, and there would be no better time to showcase that than on homecoming.
As the Jayhawks prepare to play Oklahoma State, here are some keys to watch:
QB WOES: Beaty didn't try to gloss over the poor play by Ryan Willis last weekend, which in part led to Carter Stanley getting a look. A series of questions about their progress prompted Beaty to say, "If we were playing well at the quarterback positions, you guys wouldn't be asking me these."
QB GLOWS: There is no such quarterback trouble at Oklahoma State. Mason Rudolph is throwing for nearly 340 yards a game, third-best in the Big 12, with 13 touchdown passes and just two picks.
"As good of a manager as I've seen so far. He manages the game really, really well," Beaty said. "He's taking care of the ball really, really well, which bodies well for them."
JOE, NO GO: Kansas linebacker Joe Dineen will miss another game, and Beaty said there's a chance he could be done for the season. He sustained a hamstring injury against Memphis, which means he could petition for a medical redshirt if he does not return.
"If things don't work out, I think it would be a possibility," Beaty said."
NEEDED BREAK: Gundy gave his team a couple of extra days off last week, and wide receiver Austin Hays said the mental break was needed as much as the physical one.
"I'd say there is a pep in our step," he said. "We got to get out of town if we wanted, and I think everybody came back hungry and ready to finish out the rest of the season."
BIRD'S-EYE VIEW: Cowboys defensive coordinator Glenn Spencer is expected to remain in the press box rather than on the sideline. It was a change that Gundy suggested and the benefit is that Spencer is better able to see the entire field.
"It's a change," Oklahoma State defensive tackle Vincent Taylor said, "but we've made it work."
---
---