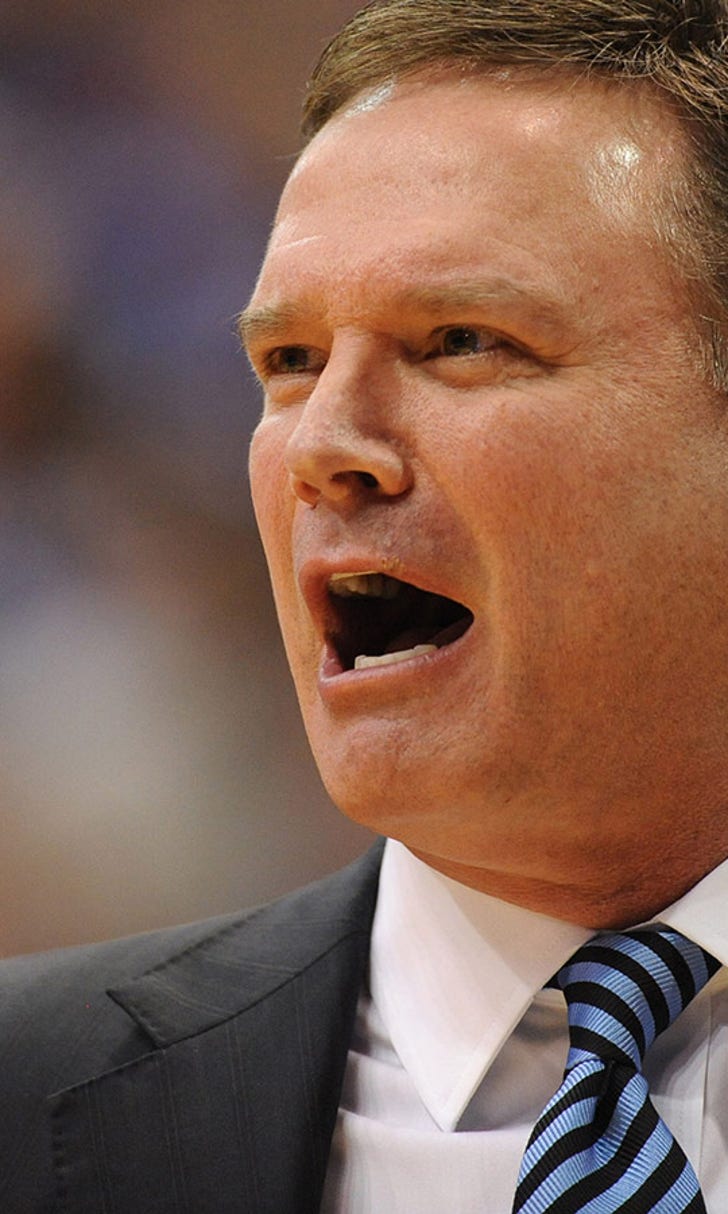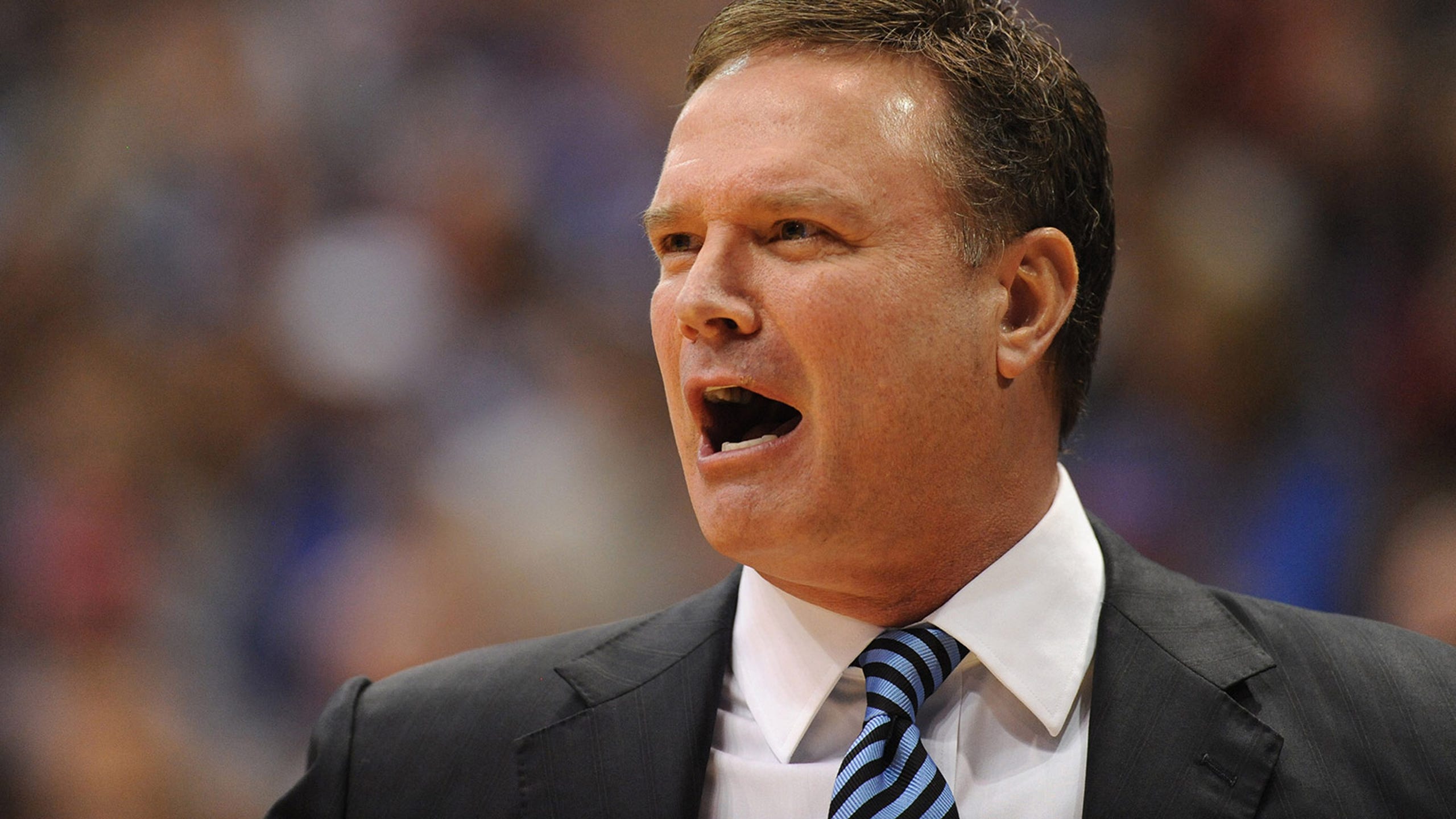 Jayhawks didn't just snatch Longhorns' pride -- they grabbed their kidneys, their souls, everything
BY foxsports • February 23, 2014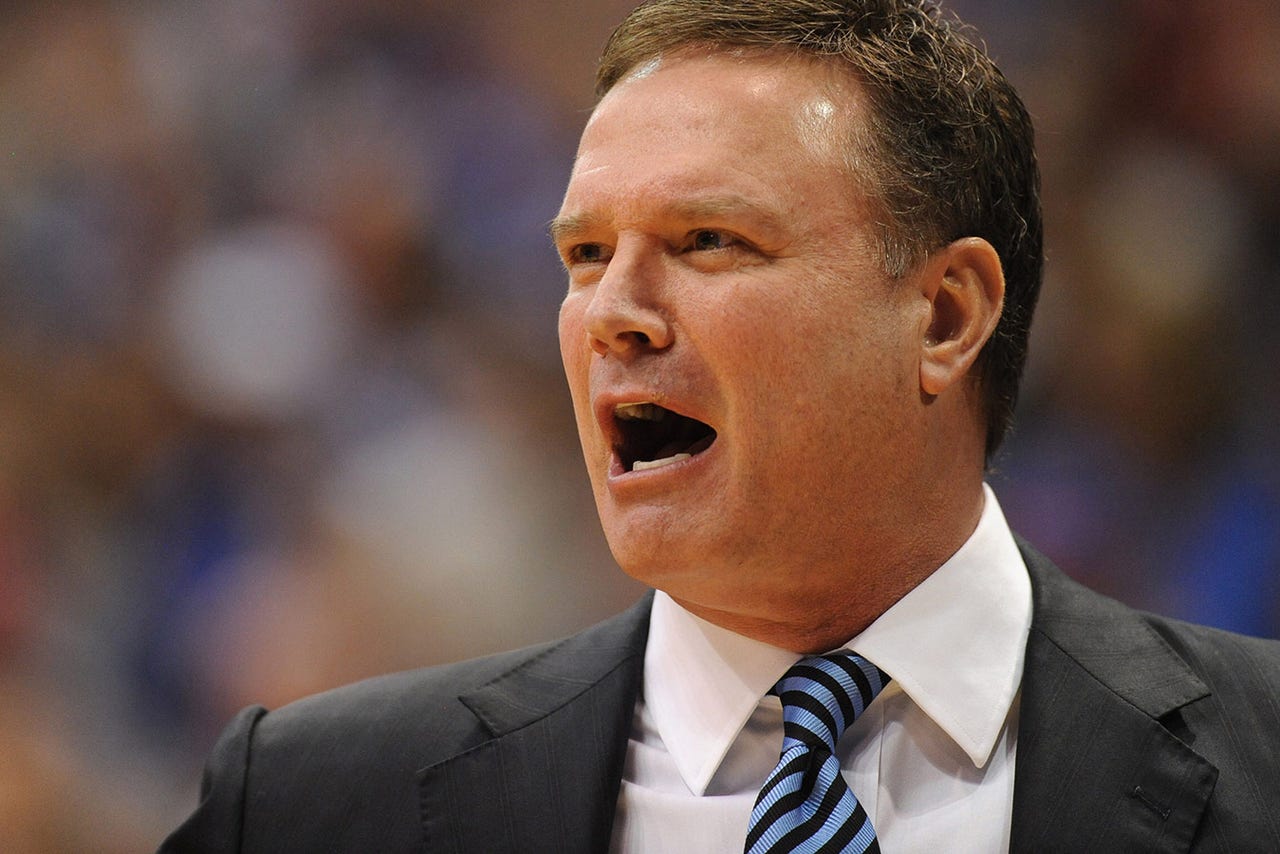 LAWRENCE, Kan. -- The good teams take away your pride. The Jayhawks snatch your kidneys.
Over the past nine seasons, Kansas coach Bill Self's teams had been given a chance to "avenge" 11 Big 12 losses -- there haven't been many -- via a rematch in the regular season or the league tournament.
The average margin of victory for KU in those 11 payback games: 16.3 points.
No ice. No bathtub. No note.
No mercy, either.
"I don't know if it means much, other than the fact our guys are pretty prideful," Self said after an 85-54 curb-stomping of No. 19 Texas on Saturday, a little payback for an 81-69 KU defeat in Austin on Feb. 1.
"And when somebody gets us, they may get us, that happens, but usually we've done a decent job of bouncing back."
Yeah. Yeah, you could say that.
"You've got to know, after we played as well as we played against them the first time," Longhorns coach Rick Barnes said of the eighth-ranked Jayhawks, "that they were going to be ready to play."
Ready? The band was ready. KU's roster was salivating. This puppy was over 12 minutes in, sometime between Andrew Wiggins' second 3-pointer, which made it 21-10 at the 8:57 mark of the first half, and his third, which pushed the lead to 24-10 with 8:20 to go until halftime.
The hosts blocked nine Texas shots -- seven in the first half, six by future millionaire Joel Embiid -- racked up seven steals and outscored the 'Horns on fast-break points by a margin of 26-0.
KU strung together a 25-2 run midway through the first period, a stretch so dominant, so one-sided, you half expected former Texas football coach Mack Brown to resign again, just on principle.
"We just wanted to come out of the (gate) aggressive," Wiggins said afterward, sounding as confident in front of the microphone as he was during a 21-point, six-rebound effort on the court. "Last time, we got embarrassed at their place. This time, we wanted to do the same thing to them."
Their motivation?
"Just our pride," Wiggins replied.
Hell hath no fury like a Canuck scorned.
"I would say pride is a big key to every game, (but) especially this game," offered freshman point guard Frank Mason, who posted arguably his finest night off the bench as a Jayhawk with 14 points in 18 minutes. "At Texas, it seemed like we didn't have pride anything going for us, so we wanted to come back home and let them know how we really play and who we really are."
They're one win away from clinching at least a share of a 10th straight Big 12 title. The Jayhawks didn't just create bruises Saturday -- they also made some space atop the league. KU (21-6, 12-2 Big 12) came in leading by two games in the conference standings and came out three games up on a pack of Texas (20-7, 9-5), Iowa State (21-5, 9-5) and Oklahoma (20-7, 9-5) with four tilts left in the regular season.
It'll take a mathematical miracle for somebody else in the loop to catch KU now. Or Martians kidnapping Embiid. One of the two. Hell, maybe both.
"I said at the beginning of the year -- and I probably said it wrong -- (but) everyone was talking about the best team in the country," Barnes recalled. "What I should have said was at the end, I think they can be the best team in the country."
In other words, March. Bracketville. Trophy time. You'll take that in a heartbeat.
"I think when we play well, we can play with anybody, without question," said Self, whose 31-point margin of victory was the program's largest ever over a Longhorns team. "I think we don't play as well as what I think a great team (should) play, but when we're hitting on all cylinders, I think we can play with anybody. But we're not consistently doing it."
Still, winning ugly at Texas Tech this past Tuesday counts just the same in the standings as Saturday's metaphorical tire iron to Barnes' shins. Wiggins had seven points in the first nine minutes; the Canadian wing had netted just seven the entire game during the first matchup at Austin earlier this month. Down at Texas, Wiggins and Embiid were a combined 5 for 21 from the floor. Saturday? Eleven for 18.
"I guess -- I'm being a little sarcastic -- I think we should probably refund the fans," Barnes cracked.
"They probably would've rather watched -- what was the team Bill talked about (last year)? The Topeka YMCA? They probably would've given them a little better game. Because we sure didn't give them a game."
They did. But only for about four minutes.
KU's first possession resulted in a turnover; its second was a Perry Ellis miss. The hosts misfired on four of their first six attempts from the floor.
The engine turned over after that. Loudly.
"Our guys -- I've talked about them not being as tough as I'd like them to be, (which) we're not," Self continued. "But they're prideful. I'd said all along this game, to me, wasn't about the league race as much as it was about playing Texas. And I think our guys kind of bought into that."
Kind of?
"Yeah," Self said with a slight, knowing smile. "We were pretty tuned in (Saturday)."
There they go. Running and hiding, leaving only clumps of dust for the rest of the Big 12 to eat. Again.
You can follow Sean Keeler on Twitter @seankeeler or email him at seanmkeeler@gmail.com.
---