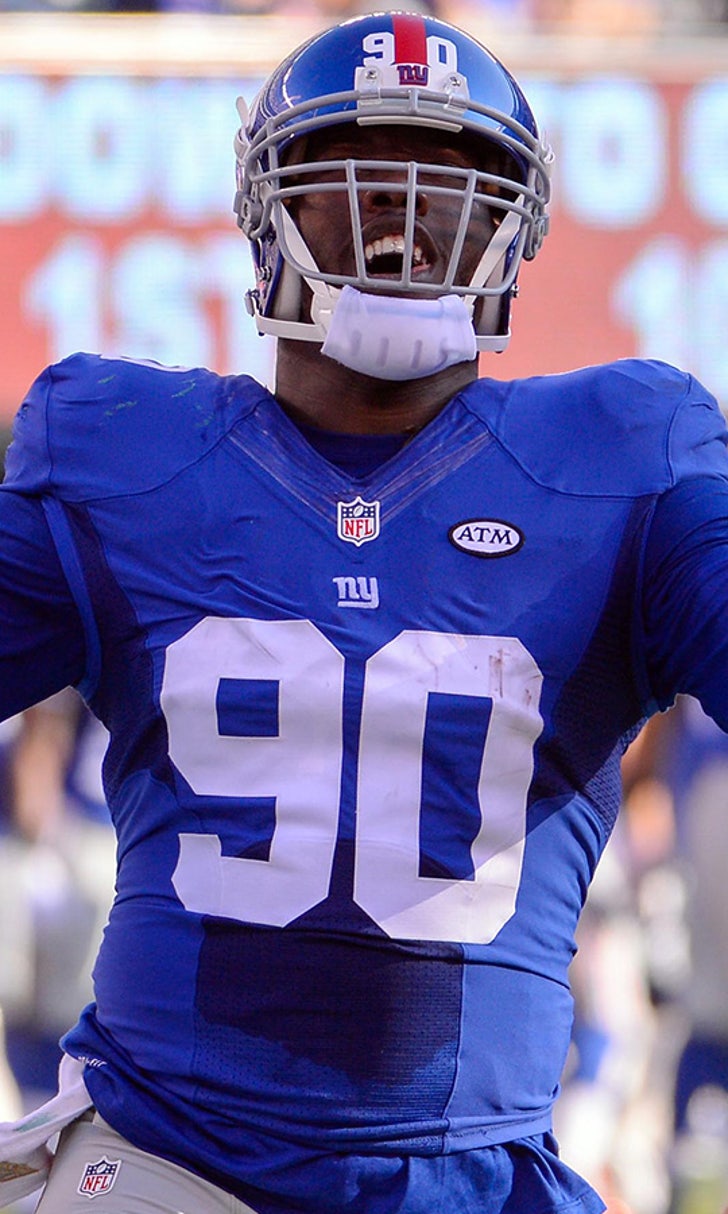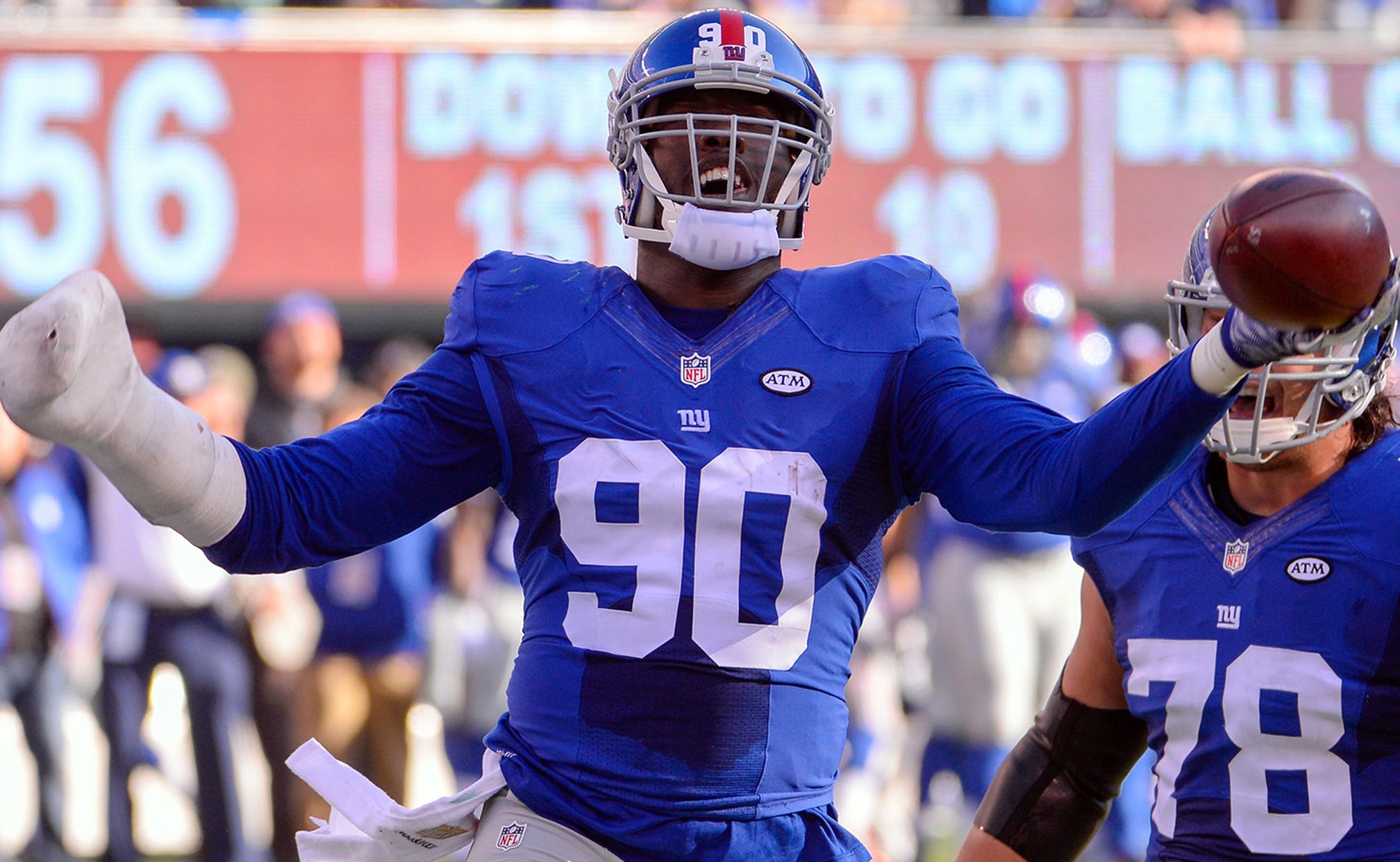 Jason Pierre-Paul undergoes surgery to improve grip in injured hand
BY Brett Smiley • January 18, 2016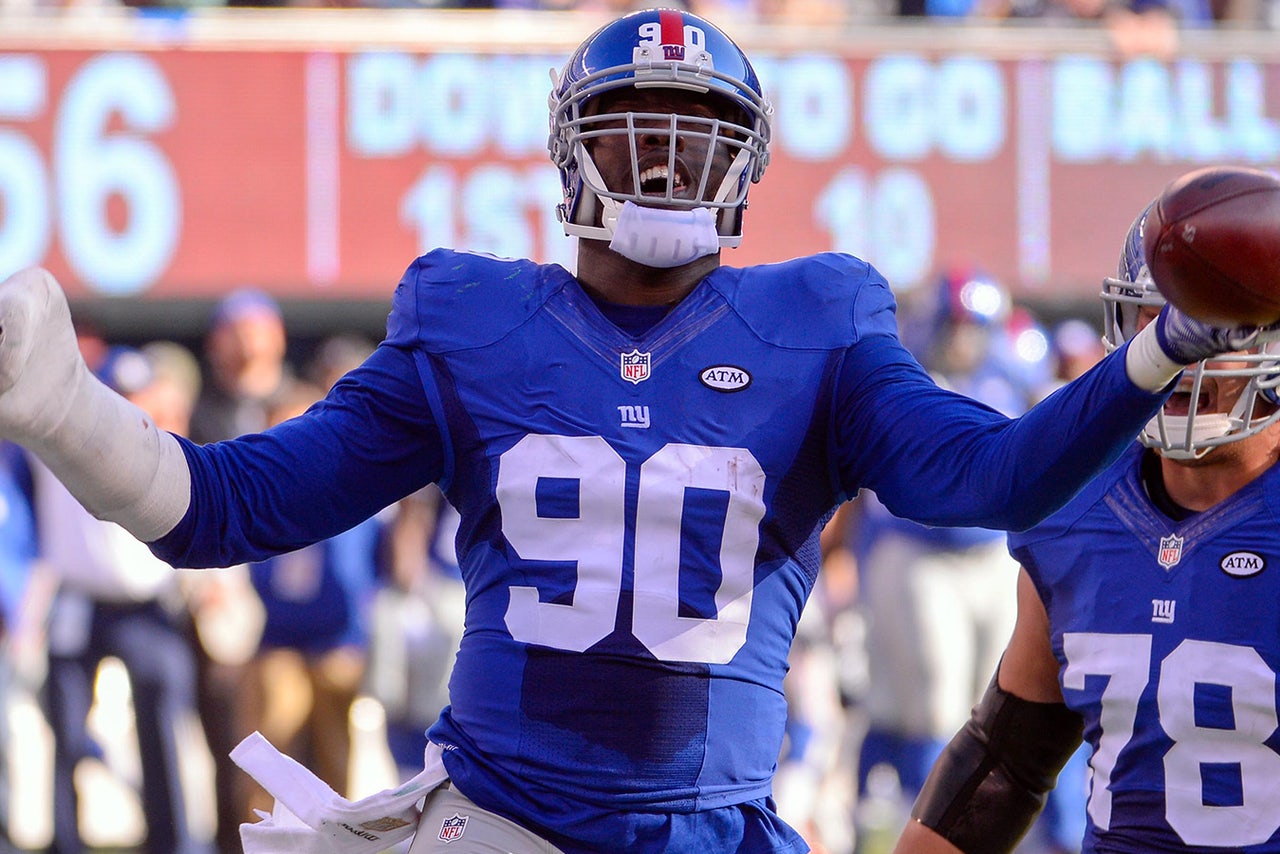 Seven months after a fireworks accident that badly mangled his right hand and cost him most of an index finger, New York Giants defensive end Jason Pierre-Paul is undergoing another surgery in hopes of improving the hand's grip strength.
Prior to surgery on Monday, JPP appeared upbeat with both his facial expression and words of hope in this Instagram posting:
This procedure is intended to give Pierre-Paul more flexibility in his middle finger, with the hopes that next season he'll be able to wear a modified glove and have some grip strength in his hand. Last season he wore a full-hand club and could not grasp anything with his injured hand.
After basically going into hiding from the Giants in the weeks after the accident, JPP made a somewhat miraculous return to the team and made his 2015 debut in Week 9 on Nov. 8.
Despite wearing a large club on his hand, JPP immediately made an impact for a woeful Giants pass rush.
The Giants have said they want to bring back Pierre-Paul, who's set to become an unrestricted free agent, though the market may be prohibitive, and the prognosis on his hand will certainly factor in as well.
"When I was in the hospital, I don't want to get into the details, but I saw a kid die," Pierre-Paul said in October. "I'm just very fortunate that I'm alive. I look every day and see my hand and say, 'Thank you, Lord.' I saw 12 people in the hospital and my hand was the best one."
---
---