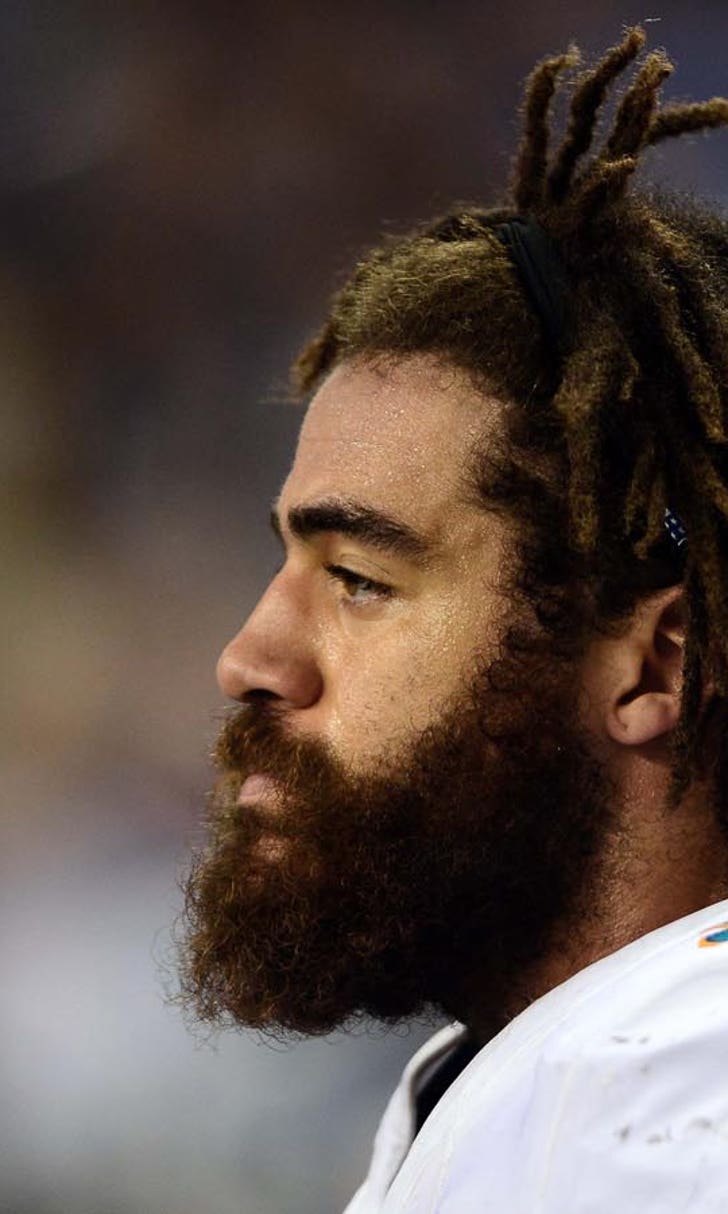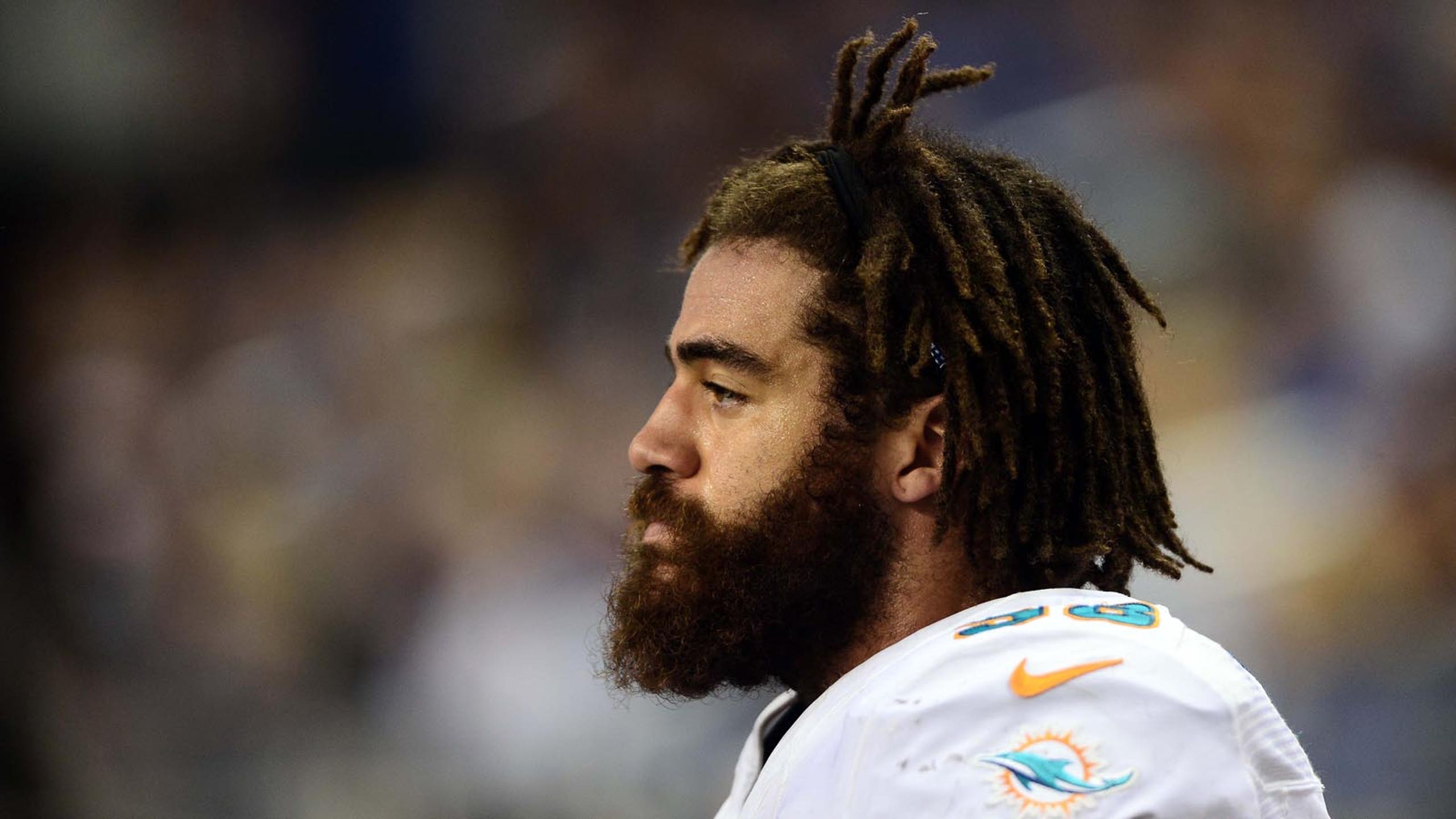 Jared Odrick Q&A: 9-7 won't mean a thing if Dolphins aren't in playoffs
BY foxsports • December 18, 2014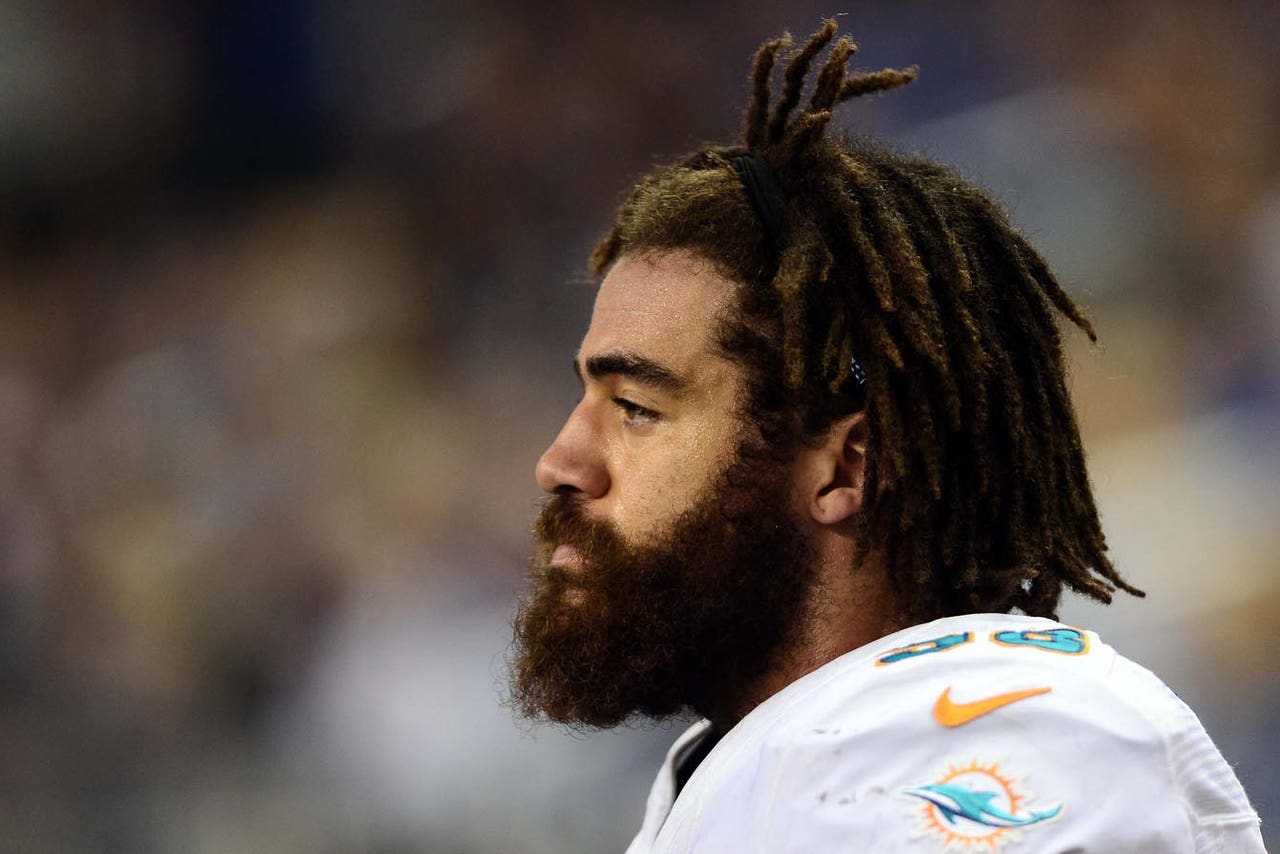 The Miami Dolphins could use more players like Jared Odrick.
A unique and engaging individual, the fifth-year defensive tackle out of Penn State has grown into one of the team's emotional leaders both on and off the field since being selected in the first round of the 2010 NFL Draft.
Armed with a quick wit and a level head, Odrick can always be counted on to articulate the mood of the Dolphins locker room after both victory and, in more recent weeks, defeat.
On Wednesday, FOXSportsFlorida.com's Jameson Olive caught up with Odrick to discuss topics ranging from the state of Miami's defense to the value of a potential 9-7 finish.
FOX SPORTS FLORIDA: What would you like to see out of this defense in the final two games of the regular season?
JARED ODRICK: A relentless effort for one another. These last two games, everybody realizes time's running out. This is one of my favorite teams I've ever been a part of in terms of the guys that are on the team. Going out there and putting it all on the line for one another for a common cause.
FSF: One of the biggest problems for this defense throughout the past few weeks has been the inability to stop the run. In your opinion, what went wrong in those games?
ODRICK: That's for the coaches to answer.
FSF: On a more personal level, what would you like to accomplish in these last two week to end the season on the right foot?
ODRICK: Every game you want to contribute and I feel like I've been doing that for my whole career here in terms of contributing wherever I'm at and whatever I'm doing. Just always looking for a bit play to increase momentum or change momentum. Just be an impact player at the three technique or six or whatever they have me in.
It's just consistency throughout a game and consistency throughout the season. You can sit here and talk about how you want a sack, a tackle for loss [or] an interception for a touchdown. Those are the things I hope to see, but that just comes from being in the right place at the right time, and that comes from doing your job. I just want to be able to do my job for this team and play to the highest of my capabilities and make impact plays.
FSF: Throughout the season, and most notably in recent weeks, the defense has endured injuries to several key players including S Louis Delmas, CB Cortland Finnegan and LB Koa Misi. How hard has it been to overcome the loss of these players?
ODRICK: It's overcoming adversity. Every season something goes wrong, no matter what your record is, something goes wrong. [When] something goes on that wasn't planned, you have to be able to adjust. You have to be able to [adjust] on the fly and people have to be able to step up. Like I said, that's what you get paid for. To step up, make plays and be a professional.
FSF: How impressed have you been with the players that have stepped up in the wake of these injuries?
ODRICK: Very. Jelani (Jenkins) has done an awesome job. I really have to commend Jelani on the job he's done and what he's been doing. (Jason) Trusnik, as well. Trusnik has always been a solid player for us in all aspects of football in terms of special teams and defense. He's always been a guy that you can count on. And then (Kelvin Sheppard) coming in and doing his thing. Everybody loves Shep and the job he does every day. Tremendous efforts by everybody, and Jamar Taylor as well. Guys have been really rising to the call of duty and it's been impressive.
FSF: What sort of challenges do you expect Minnesota's offense to present in your Week 15 matchup?
ODRICK: They run the ball pretty hard and they have a running back that's pretty good. Their quarterback is pretty elusive, so we've got to keep him in the pocket and keep him from dancing around and making plays. Every week there's challenges presented in the run game and the pass game, and this week is no different.
FSF: With the playoffs now unlikely, but with a chance at a winning record still up for grabs, what would a 9-7 finish mean to this team?
ODRICK: 9-7 doesn't mean anything if you're not in the playoffs. I mean, one game at a time means something, but 9-7 means nothing if you're not in the playoffs. If 9-7 gets us in the playoffs then it means a lot. If 9-7 doesn't get us in the playoffs then it really doesn't mean much. But the thing is winning one game a time. That's the way you have to look at it. We're not looking at 9-7, we're looking at 1-0 this week.
You can follow Jameson Olive on Twitter @JamesonCoop or email him at JamesonOlive@gmail.com.
---