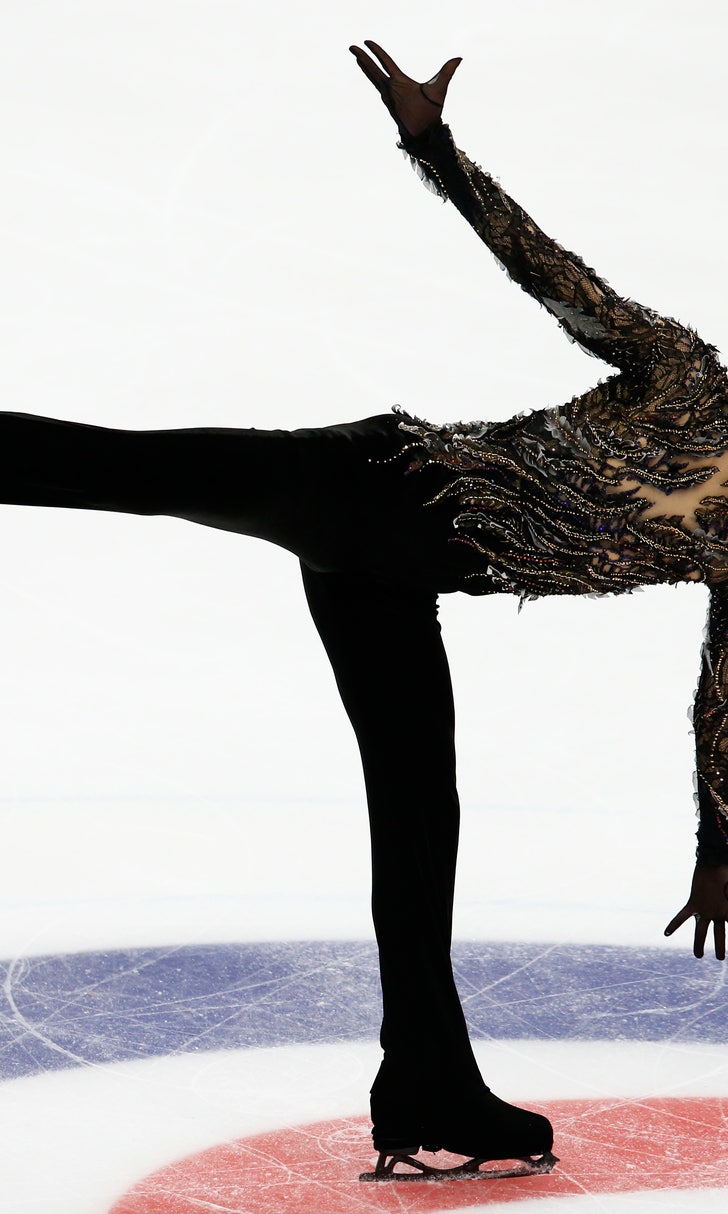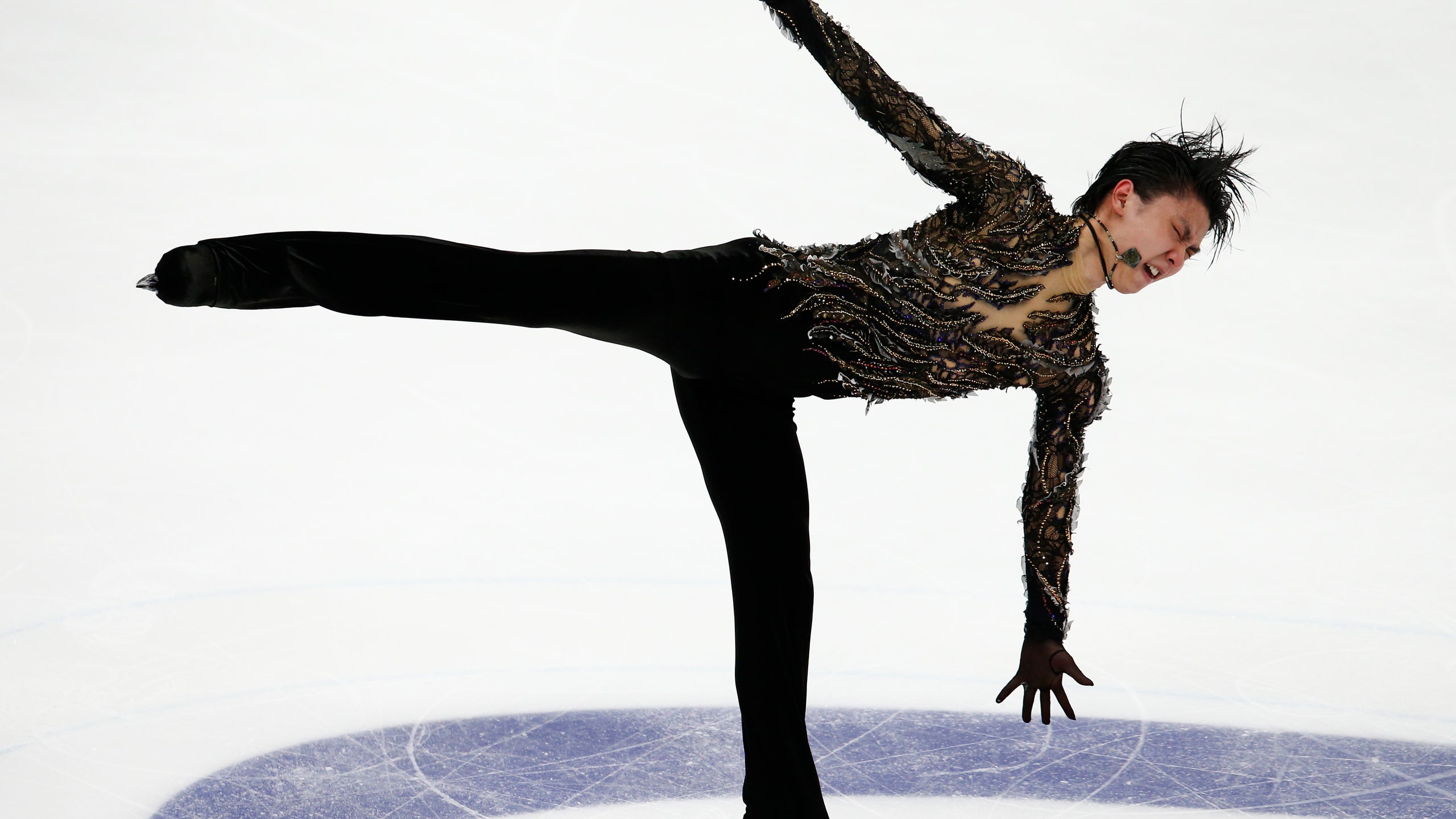 Japan's Hanyu wins Rostelecom Cup despite difficulties
November 17, 2018
MOSCOW (AP) — Yuzuru Hanyu won the Rostelecom Cup despite an ankle injury that left him on crutches, and fellow Olympic figure skating champion Alina Zagitova won the women's title on Saturday.
Hanyu started strongly with two clean quads and appeared to be his usual assured self, but he stepped out of his second pass at a quad toe loop then fell on a triple and singled an axel.
With his ankle wrapped in a bandage, Hanyu hobbled into a news conference and said he aggravated a previous ankle injury in the morning practice.
He considered dropping out, he said, but "I really love skating here. I really wanted to skate this program."
The injury leaves him uncertain about whether he'll compete in the Japan nationals or in the Grand Prix Final in December, Hanyu said.
His free program total score of 167.89 was more than 20 points off his season best, but it was nearly 10 points ahead of Georgia's Morisi Kvitelashvili, who landed three clean quads to make his first Grand Prix podium appearance.
"I really managed to execute everything I planned," Kvitelashvili said. "Not everything went smoothly."
Japan's Kazuki Tomono took bronze, moving up from fourth place after the short program.
Alexander Majorov of Sweden, who was third after the short program, had trouble on almost every jump after his opening quad and finished the free skate in 10th place.
Tomono said he had a bad case of the nerves at the beginning of his free skate and "was losing to myself," but then regained control to win his first Grand Prix medal.
Zagitova turned her last jump into a double from a triple and struggled with the landing, and was only about 1.5 technical points ahead of the silver medalist Sofia Samodurova of Russia, who landed all seven of her triples cleanly. But Zagitova prevailed strongly on program components. South Korea's Lim Eunsoo won bronze.
"I can't say my performance today was too good," Zagitova said. "On my last jump I made a stupid mistake."
In pairs, Russians bracketed the podium positions, with Evgenia Tarasova and Vladimir Morozov winning and the bronze going to Daria Pavliuchenko and Denis Khodykin. In between, with silver, were Nicole Della Monica and Matteo Guarise of Italy.
Tarasova cut her chin badly enough in the morning practice session that she needed stitches and the pair said the ordeal threw them off.
Alexandra Stepanova and Ivan Bukin of Russia won the gold in ice dancing, their 199.3 total a full 25 points ahead of silver medalists Sara Hurtado and Kirill Khaliavin of Spain. The United States' Christina Carreira and Anthony Ponomarenko were third.
Stepanova and Bukin said their emotions were high, partly because they'd had to wait several minutes to get on the ice because of a delay in announcing the results for the previous couple.
"We were really anxious to start," Bukin said.
---