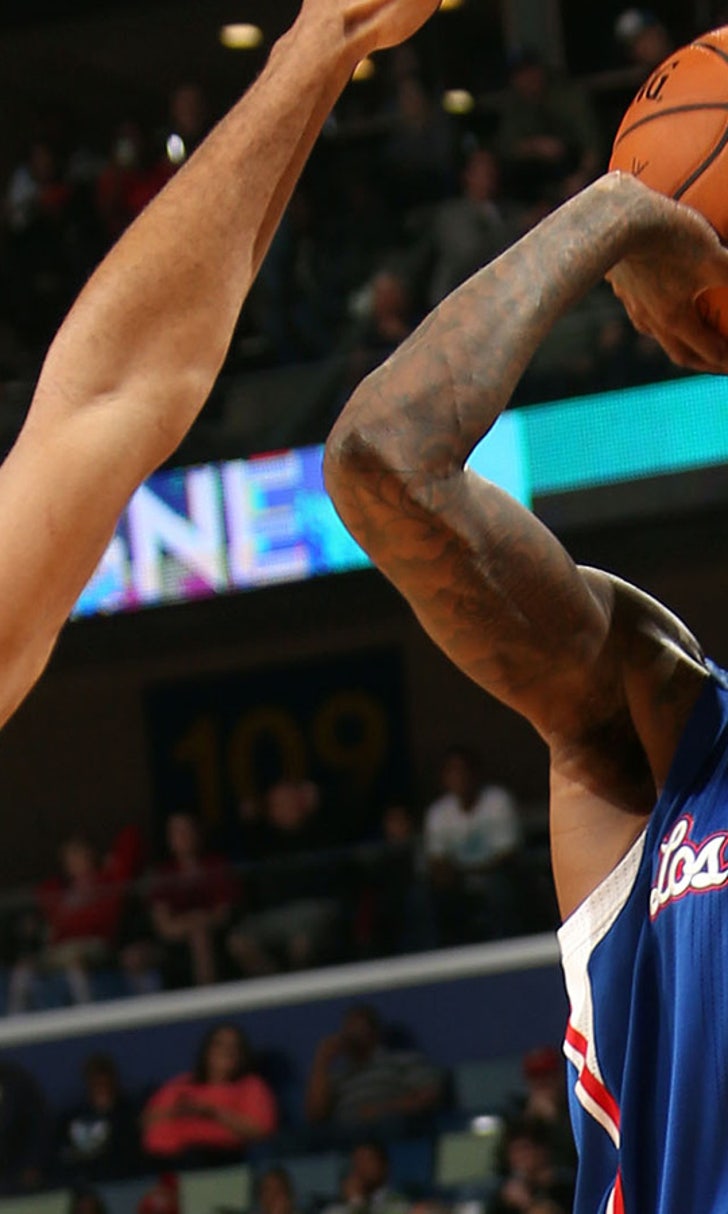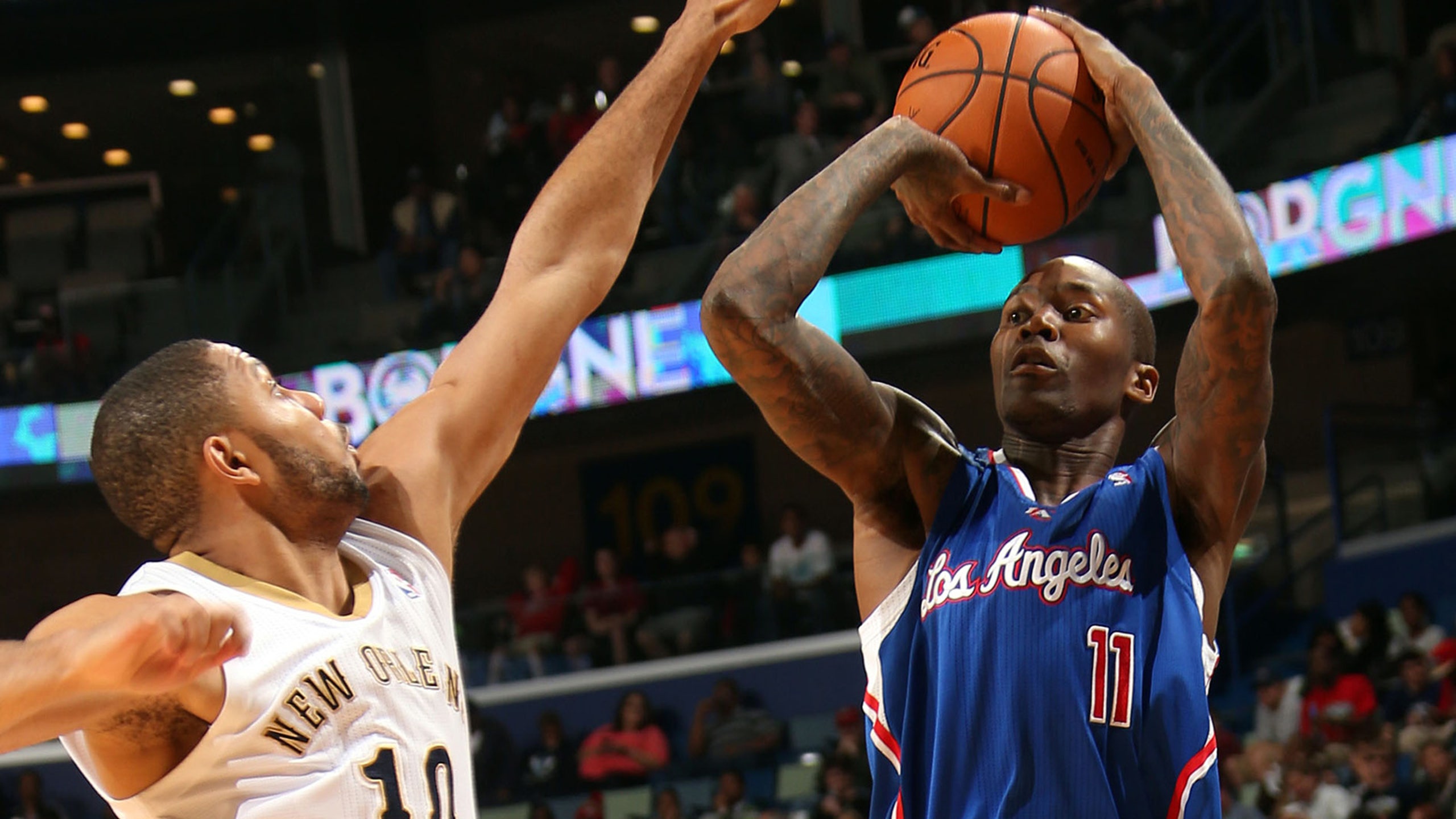 Jamal Crawford maintains hot hand as Clippers beat Pelicans
BY foxsports • February 24, 2014
NEW ORLEANS (AP) -- Jamal Crawford hit seven 3s on his way to 24 points, and the Los Angeles Clippers beat the New Orleans Pelicans 123-110 on Monday night.
Crawford picked up where he left off in Oklahoma City a day earlier, when he hit five 3-pointers and scored 36 points in the Clippers' victory over the Thunder. He even converted a four-point play when he hit a 3 while being fouled by Eric Gordon.
Chris Paul had 19 points and 13 assists in his latest return to New Orleans, while Blake Griffin added 22 points. All five Clippers starters and two reserves scored in double figures.
DeAndre Jordan had 14 points to go along with 16 rebounds, while Matt Barnes, Darren Collison and Hedo Turkoglu each scored 12.
Anthony Davis had 26 points and 11 rebounds for New Orleans. Alexis Ajinca set career highs with 19 points and 12 rebounds.
Los Angeles hit 16 3s in all on 28 attempts (57.1 percent). New Orleans made only 7 of 18 (38.9 percent) from long range.
Anthony Morrow scored 13 points and Al-Farouq Aminu 12 for New Orleans, which has lost four straight. Gordon and Austin Rivers each scored 10.
The Clippers were in control from the outset against a Pelicans team that has been struggling all season defensively. Los Angeles opened a nine-point lead in the first quarter on Jordan's alley-oop dunk of Hedo Turkoglu's lob. The lead grew to 15 in the second quarter, when Griffin's dunk, set up by a feed from Paul, made it 54-39.
The Pelicans managed to claw back within single digits by halftime after Ajinca's dunk made it 61-53. The Clippers dominated the third quarter, however, breaking the game open with a 15-2 run that started with Crawford's 3 and featured nine points by Griffin, including a layup as he was fouled and an alley-oop dunk reminiscent of the dunk fest he brought to the Big Easy during the All-Star game.
Los Angeles took its largest lead when Paul's 11-foot jumper made it 86-69.
NOTES: The Clippers are 25-0 when they make at least nine 3-pointers and 19-1 when shooting 50 percent or better. ... Pelicans reserve guard Anthony Morrow entered the game making an NBA-leading 48.1 percent of his 3-pointers. He improved that slightly by hitting 2 of 4 against the Clippers. ... Pelicans G Tyreke Evans made only 4 of his 13 attempts and is 9 of 34 (26.5 percent) from the field in his last three games.
---