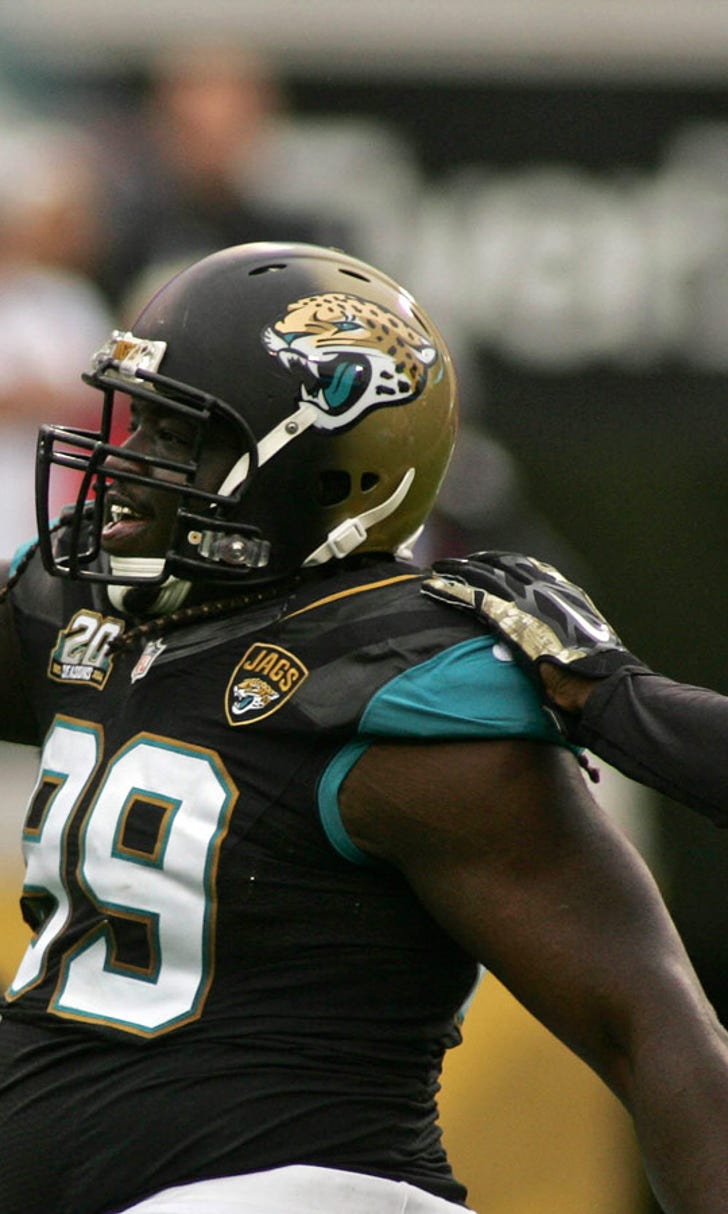 Jaguars take on familiar face in Justin Forsett in matchup with Ravens
BY foxsports • December 13, 2014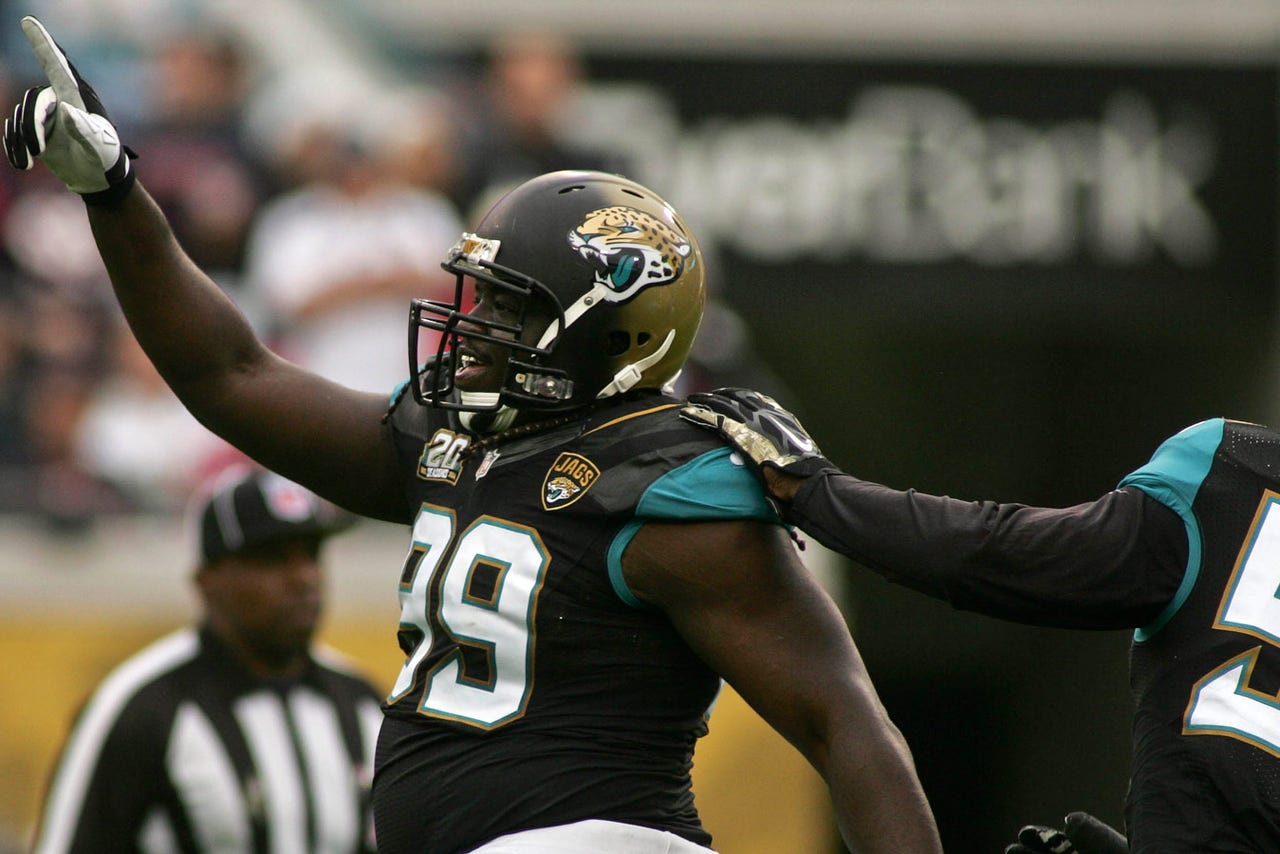 If you blinked too long, you might have missed Justin Forsett's one year with the Jacksonville Jaguars.
Brought in as a free agent and familiar with coach Gus Bradley from their time together with the Seattle Seahawks, Forsett had only six carries, 15 receptions and one kickoff return in nine games before a foot injury ended his season. His release March 11 came on the same day the Jaguars signed Toby Gerhart with the expectation that the former Minnesota Viking would offset the departure of Maurice Jones-Drew, the franchise's second-leading all-time rusher.
While Jones-Drew has all but disappeared in Oakland and Gerhart has not carried the ball more than five times in any game since Week 4, Forsett has been an absolute find for the Baltimore Ravens, who host the Jaguars on Sunday. He has already rushed for 1,080 yards and eight touchdowns for a team very much in the thick of things in the AFC North. Until their victory last week at Miami, Forsett had both gone over the 100-yard mark and carried the ball at least 20 times three games in a row.
He'll be facing a defense that gave up 127 yards on 24 carries a week ago to Arian Foster as the Jaguars fell to 2-11 with a 27-13 loss to the Houston Texans.
Only DeMarco Murray of Dallas (1,606) and Le'Veon Bell of Pittsburgh (1,231) have rushed for more yards this season than Forsett. Murray had 100 yards on 19 carries when the Cowboys defeated the Jaguars in London, while Bell finished with 82 yards on 15 attempts when the Steelers came to Jacksonville in October.
MATCHUP TO WATCH
Ravens QB Joe Flacco vs. Jaguars defense.
Flacco has the same number of Super Bowl victories as he does wins over the Jaguars. His only victory came at the end of his rookie season in 2008 when he threw for 297 yards as the Ravens defeated the Jaguars 27-7. In his one trip to Jacksonville in 2011, the Jaguars limited him to 137 yards through the air and sacked him three times.
The Jaguars are coming off a game where they applied very little pressure on Ryan Fitzpatrick of the Texans. Sen'Derrick Marks, who ranks near the top of the NFL in sacks by a defensive tackle, even wound up having one taken away when it was ruled upon review that Fitzpatrick's stumble and fall while making a handoff came on a run play rather than a pass play.
To make matters more difficult, Flacco has been sacked only 16 times -- less than half as often as Blake Bortles has -- while passing for 3,258 yards and 22 touchdowns.
In addition to the lack of a consistent rush, the defense failed to force a turnover against the Texans after recovering six fumbles in the previous two games
TRENDING UP
Jaguars: Their special teams have come a long way since they were a shambles in a loss at Cincinnati to begin November. Bryan Anger is averaging 49.5 yards a punt in the four games since then, and kicker Josh Scobee has been perfect on all four of his field goals over the same stretch. Scobee, a fifth-round draft pick by them in 2004, eclipsed the 1,000-point mark for his career last week.
Ravens: If the Jaguars think they're getting something of a breather on offense after facing J.J. Watt a week ago, think again. Linebacker Elvis Dumervil is tied with Justin Houston of the Kansas City Chiefs for the most sacks in the league with 16. Dumervil and Terrell Suggs combined for five sacks and six hits on Dolphins quarterback Ryan Tannehill in a victory that improved the Ravens' record to 8-5.
TRENDING DOWN
Jaguars: Their defense has given up an average of 159 yards rushing in the six games since middle linebacker Paul Posluszny was placed on injured reserve. The Jaguars are only 1-5 over that stretch. Despite the additions along their line of Red Bryant from the Seahawks and Ziggy Hood from the Steelers, the defense ranks 28th in the league against the run after finishing 29th in that category in 2013 and 30th in 2012.
Ravens: Though the team is a plus-2 for the season in takeaways (the Jaguars are a minus-8), that number has very little to do with its pass defense. The Ravens are tied for 24th in interceptions with eight -- no member of the secondary has more than one -- and only the Atlanta Falcons are allowing more yards through the air on average than the 267.2 given up by a team that was once synonymous with defense.
INJURY REPORT
Jaguars: DE Andre Branch (groin), LB Khairi Fortt (hamstring) and RB Denard Robinson (foot) are out. DE Chris Clemons (knee), WR Tommy Streeter (abdominal), RB Toby Gerhart (ankle), QB Blake Bortles (right shoulder), S Josh Evans (finger) and LB J.T. Thomas (ankle) are probable.
Ravens: RB Lorenzo Talliaferro (foot), G/T Jah Reid (hand) and TE Crockett Gilmore (back) are questionable. WR Steve Smith (illness), LB Terrell Suggs (not injury related), TE Owen Daniels (not injury related), LB Daryl Smith (not injury related), WR Torrey Smith (knee) and S Anthony Levine (concussion) are probable.
DID YOU KNOW?
Rookie wide receiver Marqise Lee needs 13 receptions over the final three games to register 40 for his rookie season. If Lee can achieve that, the Jaguars will become the first team in NFL history to have three rookies with 40 or more. Allen Robinson and Allen Hurns currently have 48 and 40 respectively.
QUOTEBOARD
"I always rave about Gus everywhere. Whenever anybody asks me about Gus ... he's an unbelievable coach, just a guy that cares about the players. I'm rooting for him to turn everything around. I'm sure that he will." -- Ravens running back Justin Forsett, on Jaguars coach Gus Bradley. Forsett is one of three former Jaguars with prominent roles on the Ravens. The others are tackle Eugene Monroe, who was traded four games into last season, and linebacker Daryl Smith.
"You have to be able to stop the running game. If the offense is successful running the ball, then it opens up the pass, it opens up the play-action pass. It opens up shots. Everything just kind of dictates toward the run." -- Jaguars rookie defensive back Aaron Colvin, who will be playing in his fourth game since being activated Nov. 11. The Jaguars have no interceptions in their last four games and only five for the season.
"He just gets after it. He's got a motor that doesn't quit. He's fun to watch play. He's kind of the opposite size-wise of J.J. Watt, but definitely an equivalent motor." -- Jaguars quarterback Blake Bortles, on Ravens outside linebacker Elvis Dumervil. The eighth-year pro has 89 sacks for his career, including 25.5 during his two seasons with the Ravens.
"We were talking prior to this week about trying to find a way to get him up and get him some opportunities. So with the injury to Denard, that gave him an opportunity." -- Bradley, on Jaguars rookie running back Storm Johnson. With Denard Robinson being placed on injured reserve with a foot injury, the seventh-round pick out of UCF is likely to carry the ball for the first time since he scored a touchdown in the victory over the Cleveland Browns almost two months ago.
LOOKING AHEAD
The Jaguars play their final home game of the season Thursday night against Tennessee.
You can follow Ken Hornack on Twitter @HornackFSFla or email him at khornack32176@gmail.com.
---
---