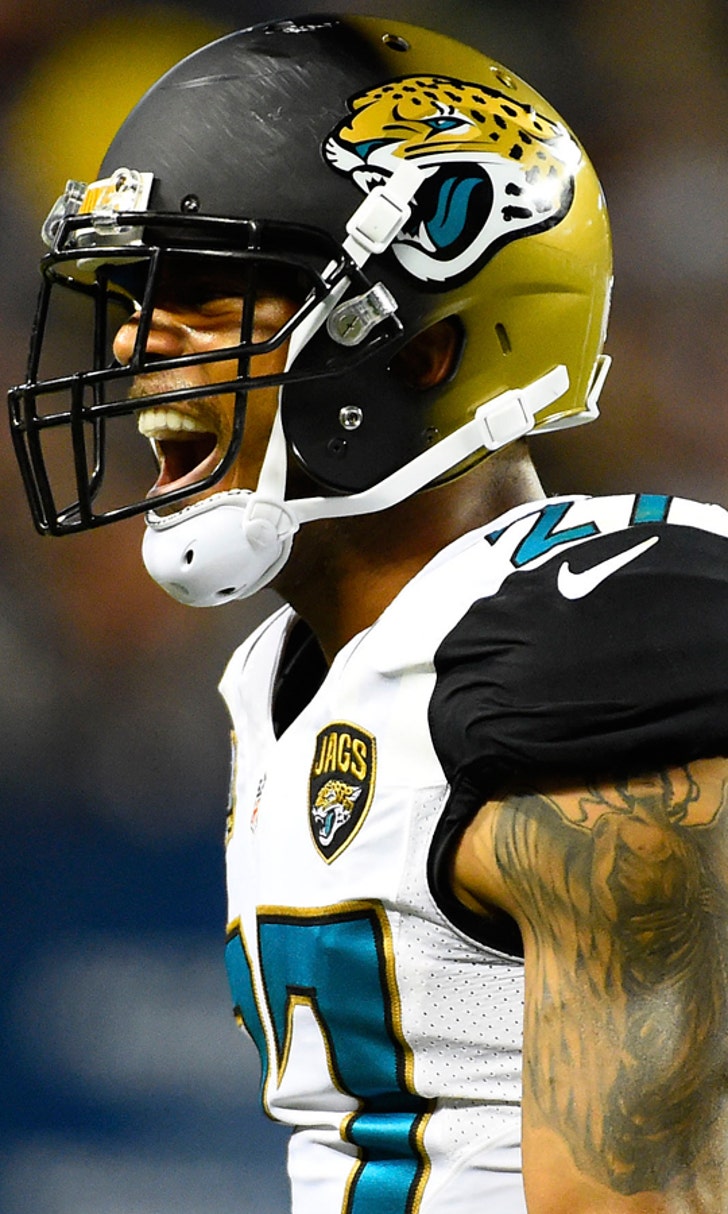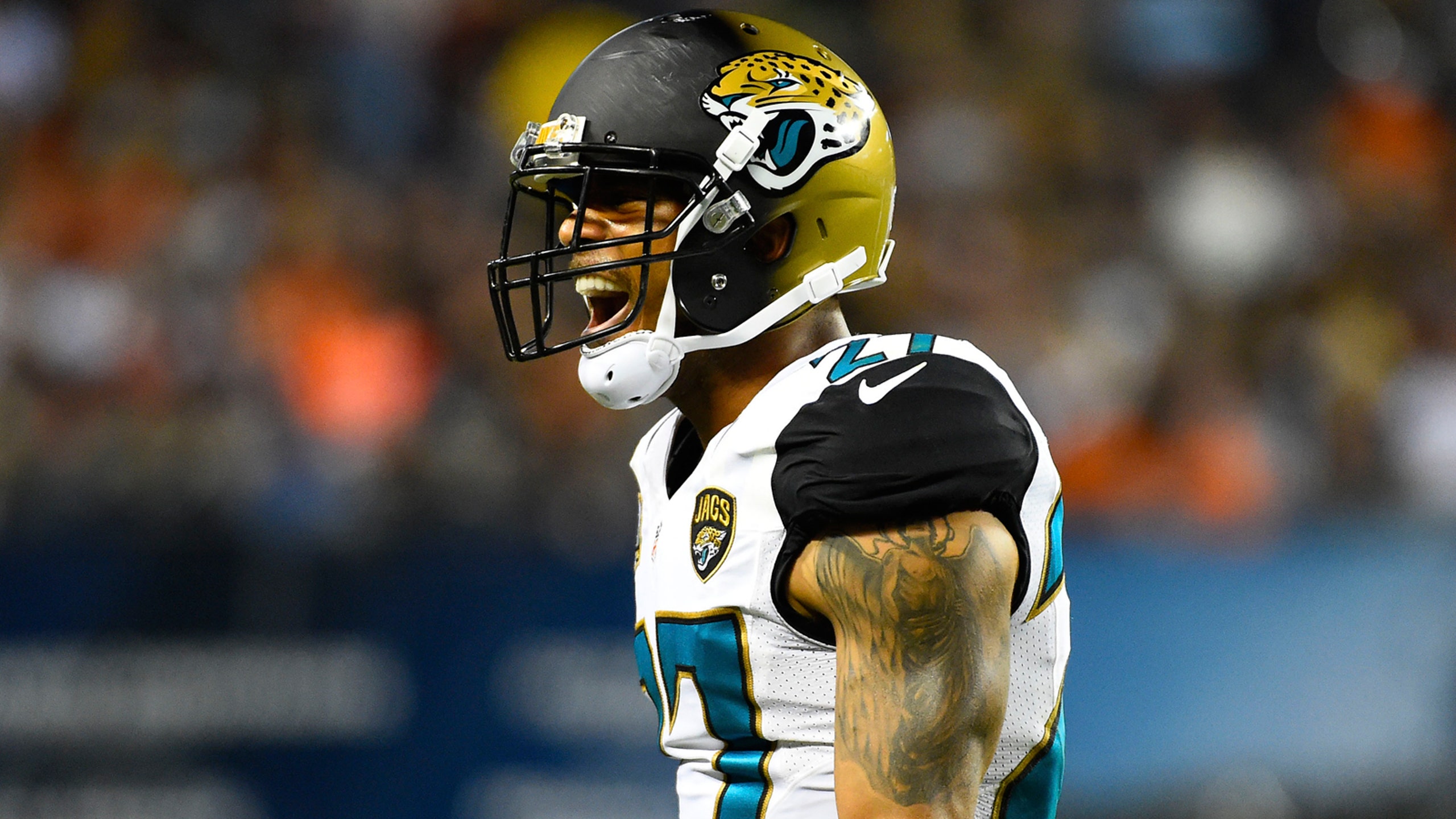 Jaguars notes: Dwayne Gratz in some hot water after arrest
BY foxsports • November 17, 2014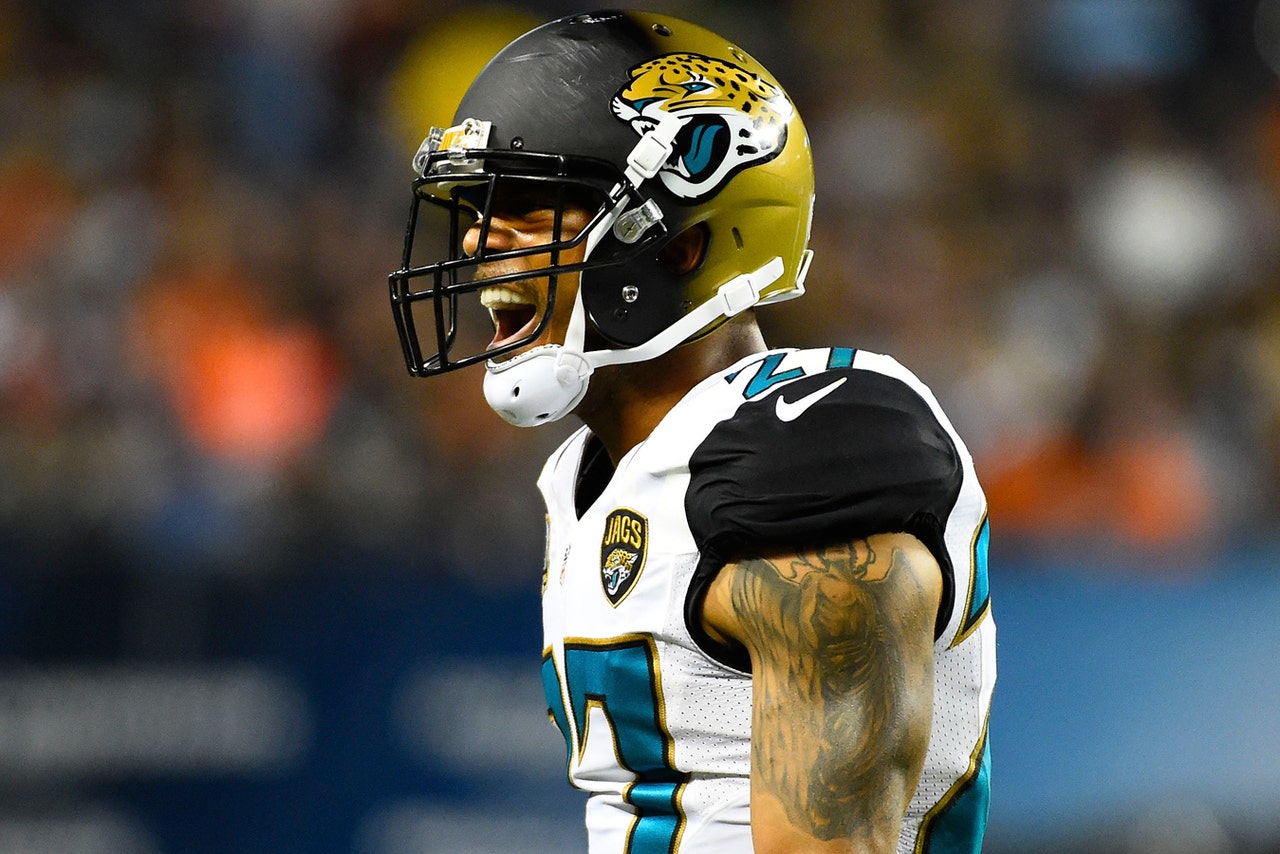 JACKSONVILLE, Fla. -- Cornerback Dwayne Gratz was not present when the Jacksonville Jaguars returned to practice Monday following a bye week, and the reason why will not endear him to coach Gus Bradley.
Gratz was cited over the weekend in Miami for disorderly intoxication and trespassing, both of which are misdemeanors. Bradley said after a practice that was completed before a severe thunderstorm swept through the area that he expected to see and speak with the second-year player later in the afternoon.
"It's not good, what took place," he said. "But it's a matter that we'll have to investigate even more when he gets back here. I think you know me. I want to talk to him."
Gratz was arrested just before 6 a.m. Sunday after a disturbance in a Miami Beach store. The police report mentioned Gratz attempted to pay for sundries with bubble gum.
When police arrived, they noted that Gratz had "bloodshot eyes" and was detained by them after he refused to leave the store. According to Miami Beach Police, Gratz left jail Monday at 6 a.m
Gratz intercepted two passes as a rookie but has none this year. He suffered a concussion Sept. 28 at San Diego and missed the Jaguars' loss to Pittsburgh the following week but was back in the starting lineup Oct. 26 against Miami. His status as a starter was already thought to be tenuous after Dez Bryant of the Dallas Cowboys caught six passes for 158 yards in the first half in the Jaguars' last game before the bye, particularly now that fourth-round draft pick Aaron Colvin was promoted to the active roster last week.
"We'll handle it internally," Bradley said. "It's just an unfortunate situation that took place."
It was during last year's bye week that wide receiver Justin Blackmon was suspended without pay for repeated violations of the NFL's substance-abuse policy. He has yet to return from that suspension, and rules prohibit coaches and general managers from having contact with players in situations such as his.
Tight end Marcedes Lewis, one of only four players on the current 53-man roster who are 30 or older, expressed concern for the well-being of Gratz, a third-round pick in the 2013 draft.
"It's important to me that we get our young guys to understand that nothing is more important than what we have to do in the seven months that we're here," Lewis said.
"That's one thing Gus always talks about, just protecting the team. And it's not necessarily always you. It's the people around you, the people who want to be where you're at. And they'll put you in situations where sometimes you have no control over. So it's best that you understand you're in a fishbowl and try to control those environments as much as possible."
LEWIS ACTIVATED
In a move that was entirely expected, the Jaguars activated Lewis, who had been on the injured reserve/designated for return list since Sept. 16 as a result of a high ankle sprain. To make room for him, they placed their leading receiver -- rookie Allen Robinson -- on injured reserve because of a stress fracture in his right foot.
Lewis returned to practice two weeks ago and said he could have played if league rules didn't require him to sit out eight weeks. The Jaguars had until Wednesday to activate him for their game Sunday at Indianapolis.
"I had two good weeks of practice," he said. "Today was another good day. And I'm just looking forward to getting back out there on the field."
The game against the Colts should mark the first time this season the Jaguars will have Lewis and Clay Harbor available at the same time. Harbor was inactive for their first three games with a calf injury before catching 25 passes for 272 yards in Lewis' absence.
"He's been a workhorse for us," Bradley said.
Lewis sounded confident that he'll be able to handle the physical demands of his first game back.
"I was out, but I wasn't just laying down and sitting on my butt," he said. "Every week, I was just trying to push the envelope as far as accelerating the process."
RUN TO DAYLIGHT?
If Jonas Gray can do it, then why can't Denard Robinson?
The New England Patriots may have provided the Jaguars a template on how to defeat the Colts when Gray, a little-known and little-used running back going into Sunday night, ran for 199 yards on 38 carries. Their 17 rushing first downs were as many as the Jaguars had in their first four games combined, one of which was a 44-17 loss to the Colts.
"You can compare and look at other teams," Bradley said. "But you're trying to be your best, and you're finding out what you do best."
Robinson had a total of three carries for eight yards prior to the earlier meeting with the Colts. Over the last four weeks, he is averaging 18 carries and almost 100 yards a game.
"It's been good to see them make strides in the run game," Lewis said. "I've had a chance to learn a lot from being on the sidelines watching. I'm just excited to get back in there and help in what I'm good at, whether it's the run game or the pass game."
EVANS ON MUSCHAMP
When safety Josh Evans was a junior and senior at Florida, Will Muschamp was his head coach. As the only former Florida player on the roster, Evans was asked Monday about the news that Muschamp will step down at the end of a second consecutive disappointing season in Gainesville.
"On and off the field, he's a great person," he said. "It's tough to see something like that, to see him and his family go through something like that. But I've got much love and respect for him."
You can follow Ken Hornack on Twitter @HornackFSFla or email him at khornack32176@gmail.com.
---