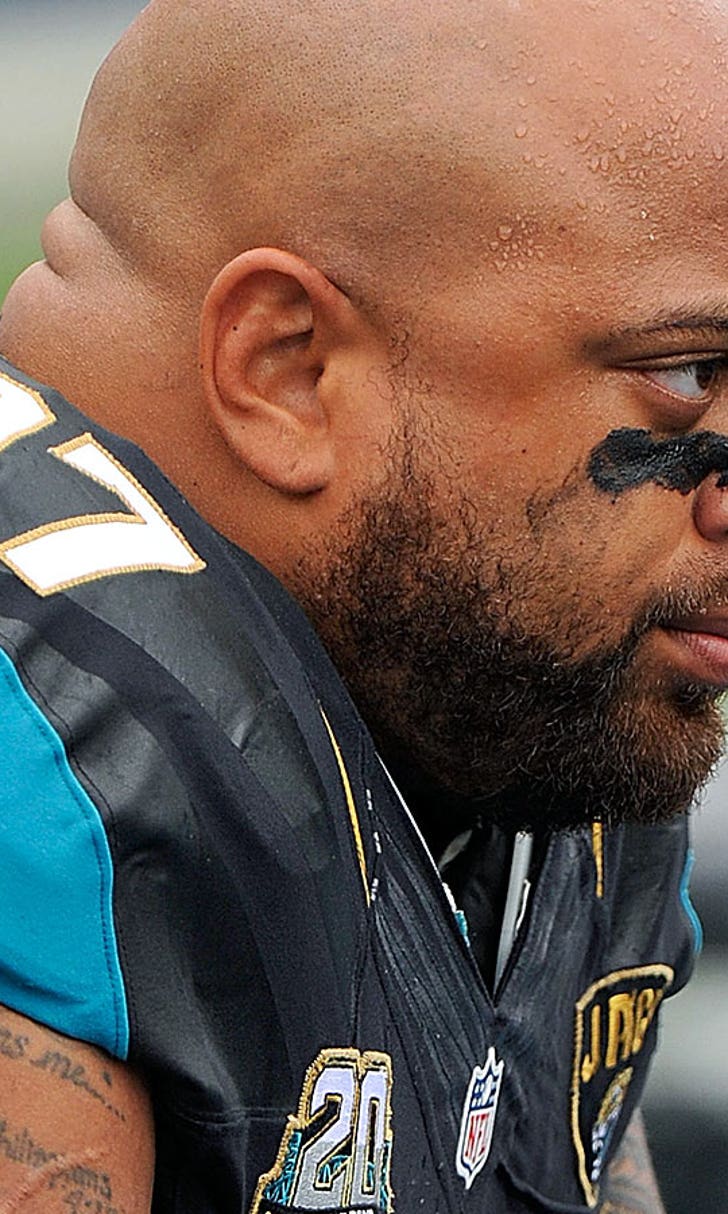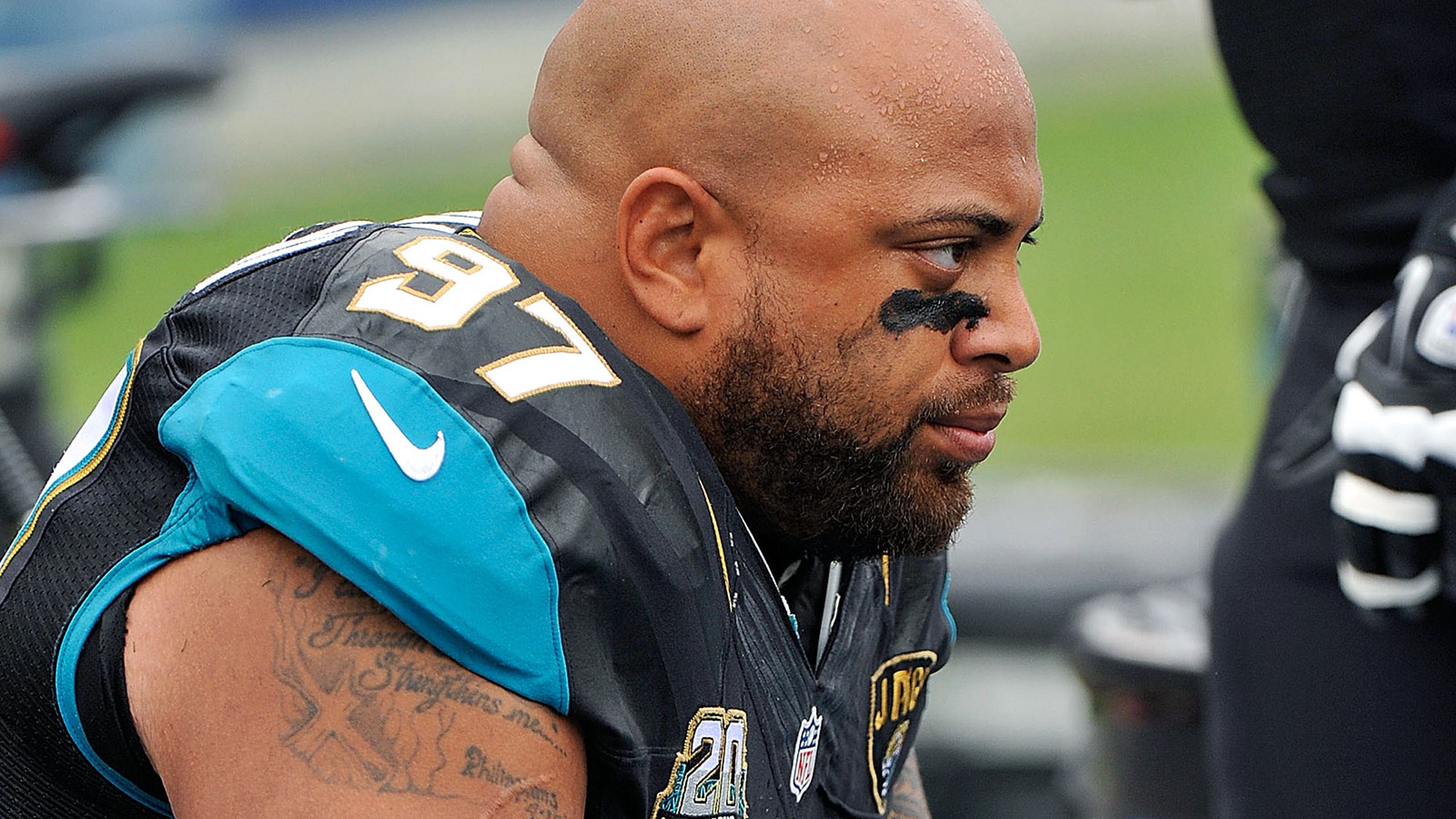 Jags NT Roy Miller signs four-year, $16.2 million extension
BY foxsports • December 16, 2014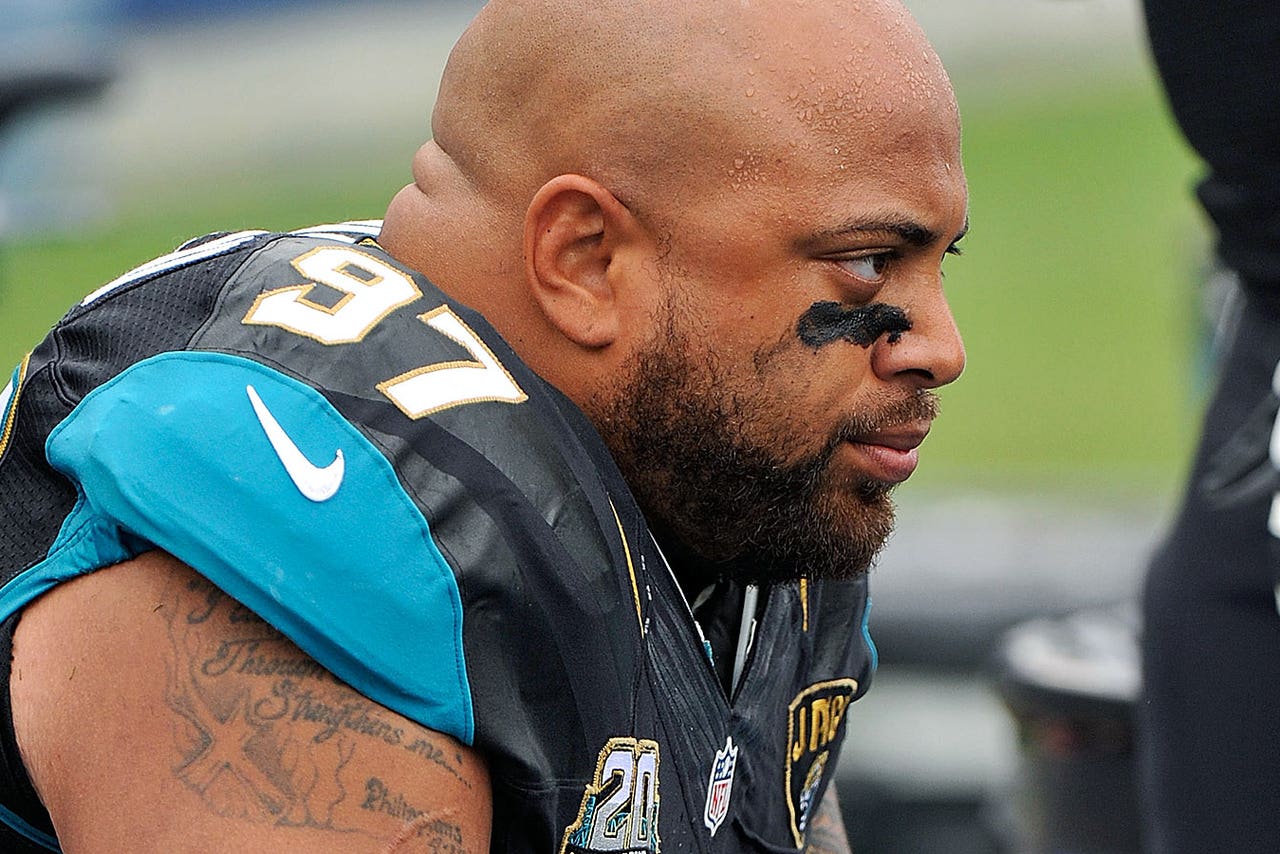 JACKSONVILLE, Fla. (AP) -- The Jacksonville Jaguars have identified another building block in their reconstruction project.
Nose tackle Roy Miller signed a four-year contract extension worth $16.2 million Tuesday, giving the Jaguars (2-12) two long-term pieces along their defensive front.
Averaging 34 snaps a game this season, Miller has 30 tackles and a sack in his sixth season. The run-stuffing lineman spent four years in Tampa Bay before signing a two-year deal with Jacksonville in 2013.
Miller was near tears as teammates congratulated him in the locker room.
''It's surreal,'' Miller said. ''Those type of things change your life, your family's life. You can't ask for anything better than that.''
The 27-year-old Miller has 211 tackles and four sacks in his NFL career. With Miller and fellow defensive tackle Sen'Derrick Marks, the Jaguars believe they have two centerpieces to build around on defense. Marks signed a four-year extension worth $22 million, including $8 million guaranteed, last December.
Miller played through a nagging shoulder injury last season and eventually needed surgery. The Jaguars named him the Ed Block Courage Award winner this year. The award is presented each season to one player on every team for ''courage and dedication in returning from injury or illness.''
''It's been a journey,'' Miller said. ''I've been fighting for a long time. Fought last year and went through a lot of things. Just to go through all that and to be here today and being able to say I'm going to be here for the next four years, that's an amazing feeling.''
As Miller was answering questions in the locker room, Marks stopped by and yelled ''dinner's on Roy tonight.''
A few minutes later, Marks lauded the signing.
''It's big for Roy, for us and our team,'' Marks said. ''When the ball's run to Roy, he cuts off the whole side by himself. For us, it's huge because first and second down is so important to get us to third down. If you have guys on the field that can stop the run, it makes it better for us on third down. It shows that they're committed. If you come in and put in the work, you'll be rewarded. A lot of guys, that's what motivates them and that's the point they want to get to.''
The Jaguars have the NFL's youngest roster, a mixture of mostly first- and second-year players that general manager Dave Caldwell and coach Gus Bradley believe will grow together and become more competitive down the road.
Miller welcomed being part of the rebuilding process.
''Everybody around the league, everybody on this team feels this culture, feels where this team is going,'' he said. ''I definitely do and I want to be a part of it. I'm just excited that they extended that offer to me so I can stay out here. Got a lot of young players that I'm excited to play with, a physical defensive line. I just couldn't be any happier. The Miller family is just so happy right now.''
---