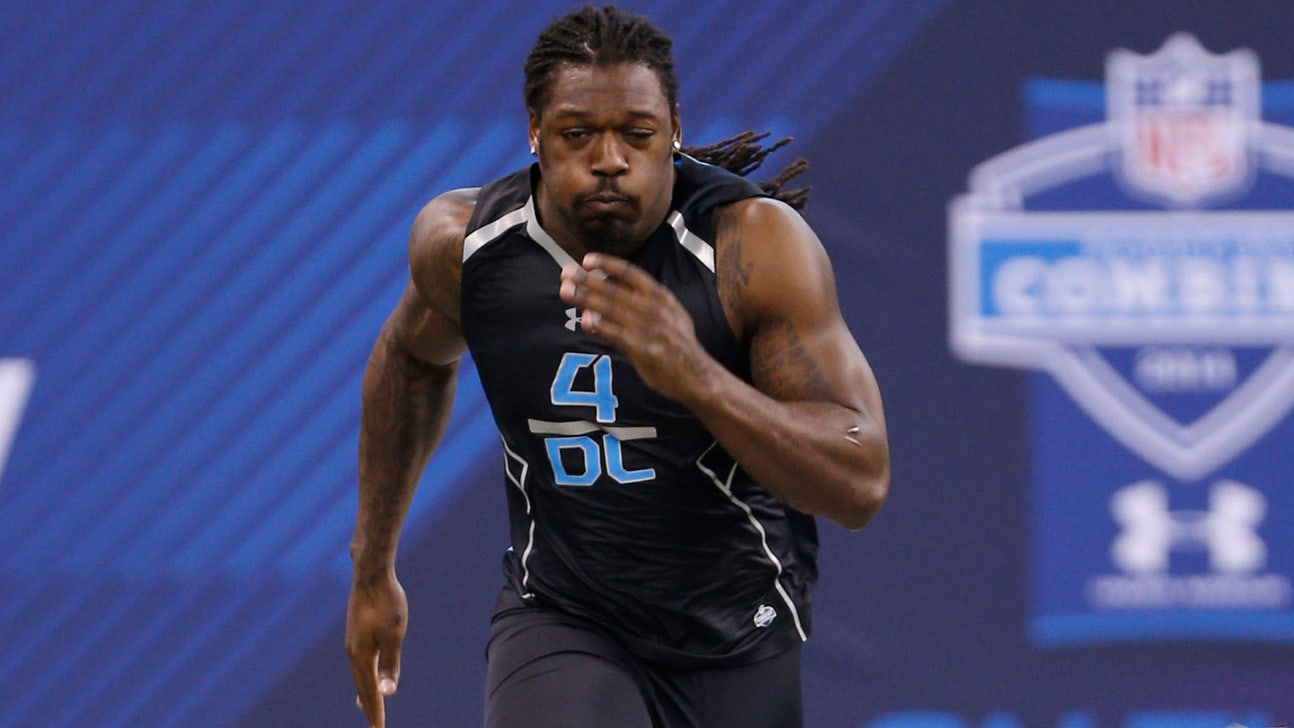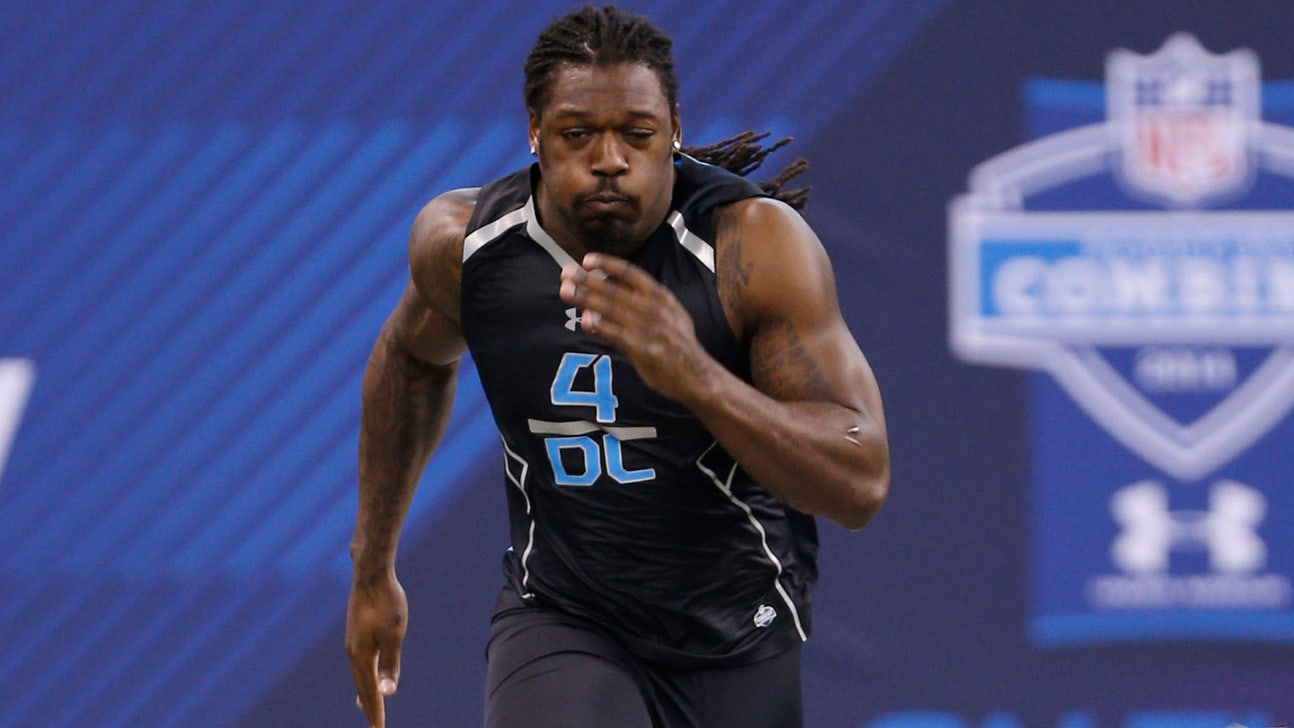 Jadeveon Clowney credits current UF coach Brad Lawing for motivation
Published
Feb. 25, 2014 11:40 p.m. ET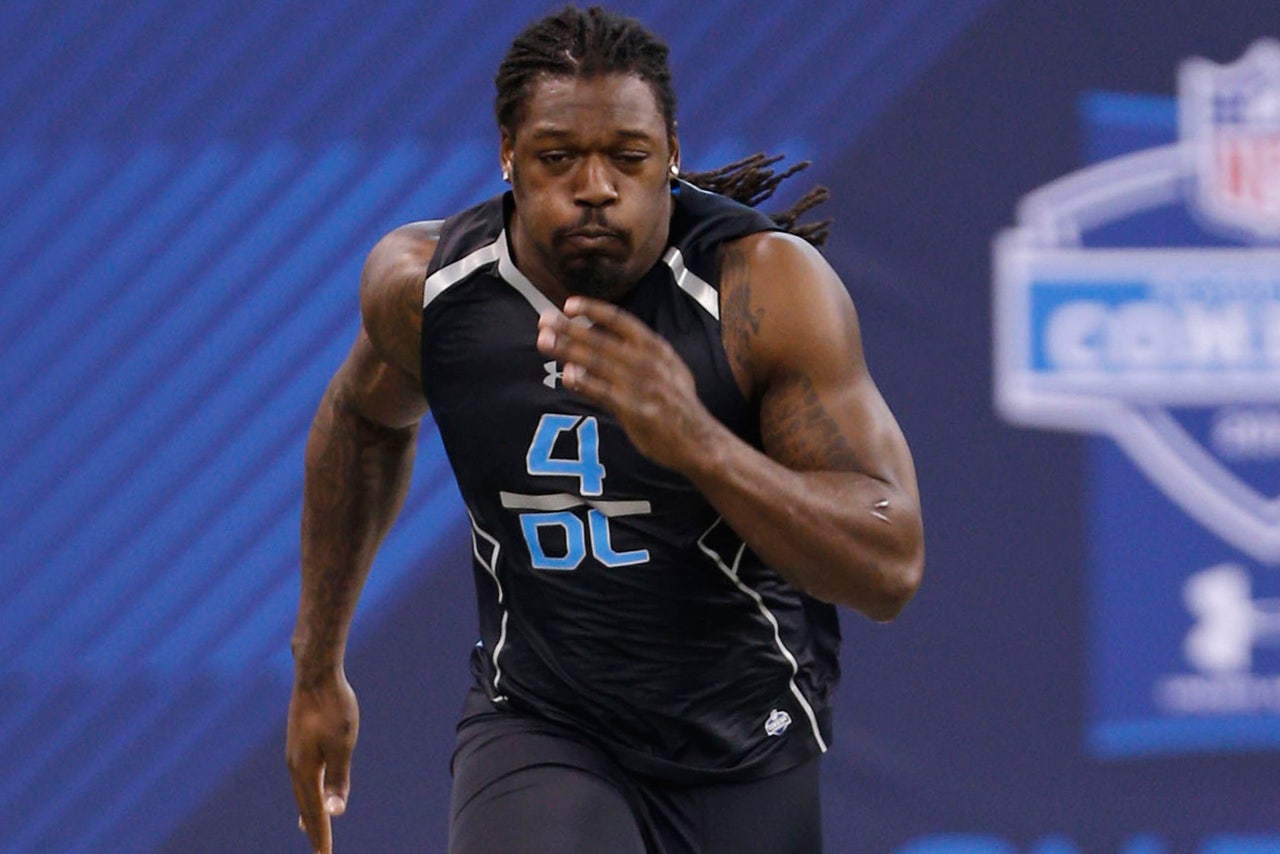 GAINESVILLE, Fla. -- South Carolina defensive end Jadeveon Clowney did what many suspected he might do at the NFL Combine on Monday: He stole the show.
Clowney weighed in at 266 pounds and then posted an official time of 4.53 seconds in the 40-yard dash. Not too shabby for a human wrecking ball.
On Sunday, Texas A&M quarterback Johnny Manziel's best unofficial time was 4.56 seconds, and was later adjusted to an official 4.68. Manziel weighed in at 207 pounds, 59 fewer than the 6-foot-5 Clowney.
A two-time member of the first-team All-SEC squad, Clowney is considered a candidate to go No. 1 overall in the draft to the Houston Texans. If he does, Clowney would become the first player to be ranked the No. 1 overall player coming out of high school to go first overall in the NFL Draft.
During his stop in Indianapolis at the NFL Combine, Clowney spoke to NFL.com about current Gators defensive line coach Brad Lawing's impact on his development. In Clowney's first two seasons at South Carolina -- as a sophomore in 2012 he finished sixth in Heisman Trophy voting behind winner Manziel -- his position coach was Lawing.
"He was on me so hard my first two years before he left," Clowney said. "So hard, I would say, 'Coach, why are you always on me so hard?' He'd say 'I get on guys that (aren't) doing anything. Do you want to be great?' I'd say 'You know I want to be great.' He'd say, 'Well I'm here to help you be great, but I've got to push you.' "
As the draft approaches, Clowney has faced criticism from skeptics who have questioned if Clowney prepares as hard as he should off the field.
Clowney said that was never a question when Lawing was around.
"When he left, going into that next [junior] season, I was like, 'Well, Coach Lawing is gone. I've got nobody to push me now.' So I pushed myself to be great," Clowney said. "I had to learn to push myself for the first time. When he was there, I hated him for it, but when he left, I missed it. And I appreciate every bit of it."
---