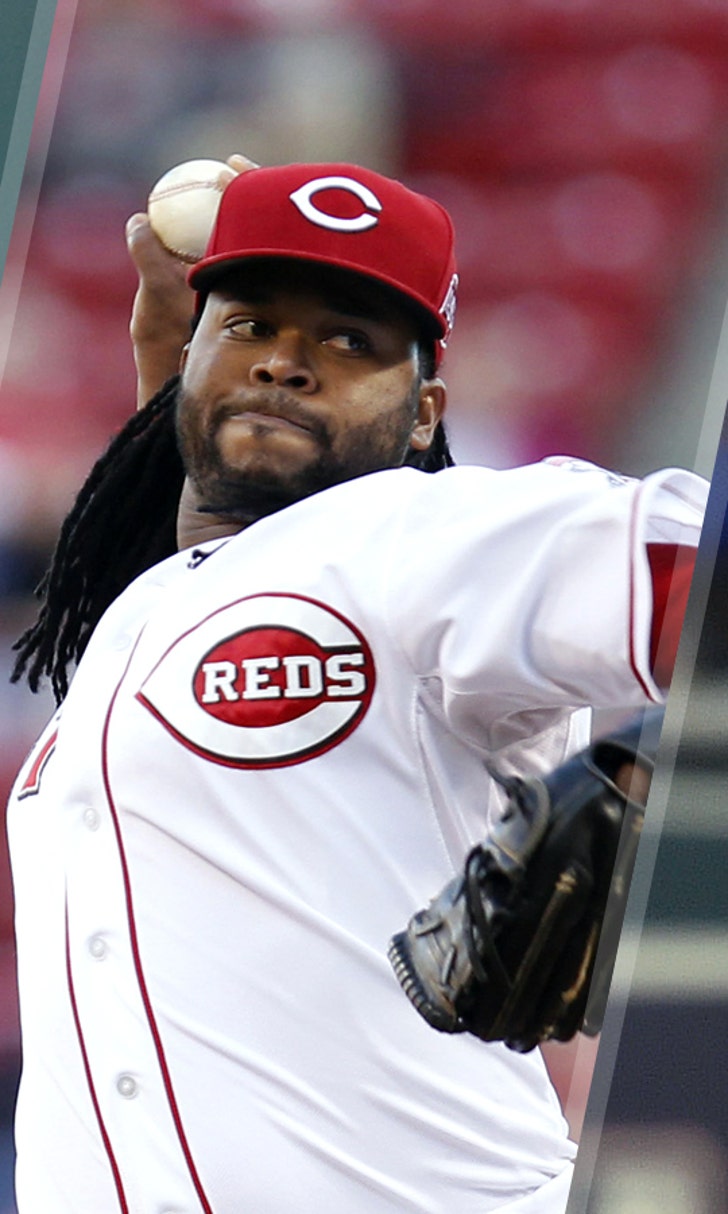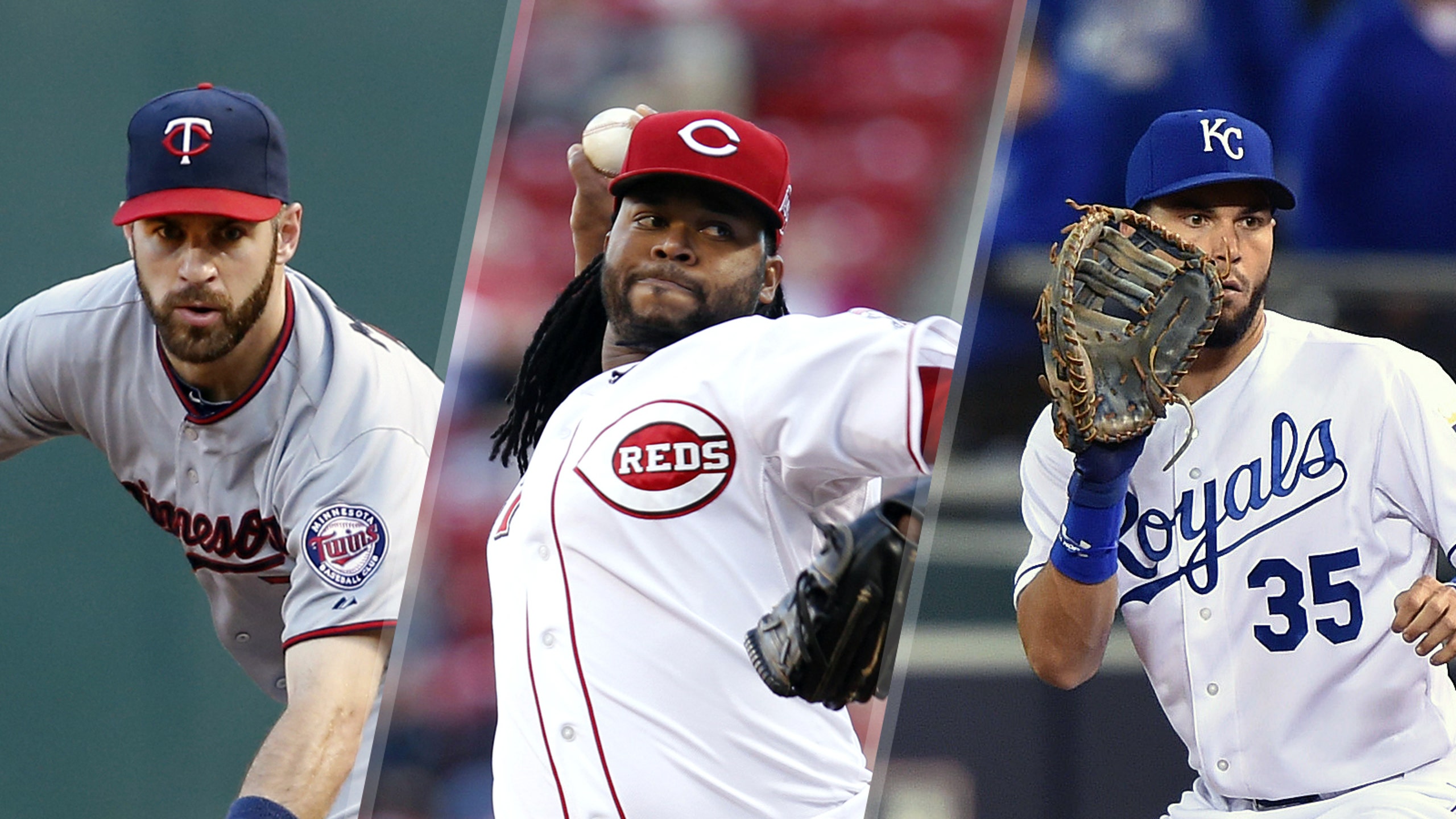 JABO Mailbag: So many hard choices...
BY foxsports • June 19, 2015
If I had a time machine, I would go back 30 years and invent the Internet to make a lot of money and buy lots of stuff, but I would still make people send me actual letters with stamps to get their baseball questions answered.
Instead we do this! (usually via my baseball-only Facebook page, btw...)
What would you do with Joe Mauer? His skills have clearly diminished due to concussions, age, and 10 years of catching. With the Twins stacked at corner positions LF, RF, 3B, and 1B and a loaded farm system, what's the strategy?
- Bryan Becker
Strategy? We don't need no stinking strategy.
Sorry. Just watched Treasure of the Sierra Madre. (Again.)
Honestly, I have no idea. What can the Twins do, realistically? Near as I can see, it's a choice, over the next three years, between a) just eating $70 million, or b) throwing away two or three games every season because you're playing a replacement-level guy almost every day at a hitter's position.
All of which is a real shame, of course. When the Twins got Mauer's name on that 8-year, $184 million contract, how many of the pundits said this was exactly what the Twins NEEDED to do?
A bunch of them. As much for goodwill as anything, since even then nobody thought Mauer would be a catcher forever. Granted, at the time it was generally assumed he would hit plenty well enough for first base, etc. Just hasn't worked out that way, quite probably because of the concussions he suffered whilst catching.
What do you do, in a perfect world? I suppose you do hope that Mauer bounces back some; after all, he was better last year than he's been this year. But if he doesn't, you have to at least think about platooning him. Which isn't any fun, but does seem slightly more fun than just giving games away for three more years.
Do you see the Mariners retaining Jack Z if the Mariners don't finish above .500? I lost all faith in him after the Jaso/Morse trade.
- Ian Raezer
No. No, I do not. The expectations were so high this season, and reasonably so. The M's finished last season just short of the playoffs, and largely because of their lousy record in one-run games (18-27, second-worst in the majors).
I'm not going to use this space to dissect Zduriencik's whole tenure with the M's, but I think it's fair to say the team has not been successful during his watch, and that his moves have failed more often than they've succeeded. Which means he's probably not going to keep his job unless things turn around. Soon. And this season's dashed hopes, so far anyway, presumably do increase the pressure.
If you're Dayton Moore, which current Royal without a multi-year deal is the most important to try and lock up before hitting free agency?
- Colin Christopher
Hey, good question! I've been figuring on writing an MLB-wide column along the same lines but ... considering just the Royals? We're looking for really young, really good, and a good bet to stay really good for a while?
Well, guess what. I'm not seeing any great candidates here. Eric Hosmer's the best young hitter the Royals have, and he's not eligible for free agency until a few days after he turns 28. Has he shown enough for us to think he'll be well above average in his Ages 28 through 32 seasons? I don't think so. After all, we're talking about a guy who's averaging roughly 2 Wins Above Replacement per season in his career. And again, he's the best candidate among the hitters.
Pitchers? Er, no. Danny Duffy and Yordano Ventura haven't demonstrated any sort of real durability, and Kelvin Herrera's exactly the sort of pitcher you're not going to worry about locking up, unless you get a great deal.
So I'm going to say the answer is none. Instead of worrying about locking up anyone, the Royals need to develop the next crop of guys worth locking up.
Correction! As a reader points out, Ventura's already locked up through 2019, with team options through '21 (by which point he'll be 30). So, realistically, there's not a single pitcher on the roster who deserves a new long-term contract for anything like big money.
When and how much do the Reds sell? Waiting until after the All-Star Game seems not wise. Wouldn't they get more now?
- Trey Rice (via Twitter!)
No, not necessarily. Every spring we sort of assume that you can get more in May or June because your trading partner will have their shiny new toy for longer ... but that seems almost perfectly balanced by the generally higher demand for shiny toys in July, after teams have a better idea for what they need and how badly they need it. Throw in the public-relations problem with giving up before July, and I'd guess it's a wash, or very close.
All of which makes me think the All-Star Game isn't actually a huge consideration here. Great American Ballpark's going to be completely full, regardless of whether Johnny Cueto's still a Red or not; granted, it would be a little weird if he showed up wearing another team's livery, but we're resilient and would survive even this.
How much should the Reds sell? Well, it's pretty clear that Cueto must go, since he's eligible for free agency after this season and the Reds pretty clearly aren't going to try real hard to lock him up. Nor should they. Now, the Reds won't get what the Royals got for Zack Greinke or the Indians got for CC Sabathia, because teams these days are generally a bit less willing to give up a couple of great prospects for a rent-a-pitcher. But the Reds should be able to get at least one really good prospect. Which is a hell of a lot more valuable to them than a dozen Johnny Cueto starts.
Otherwise, probably not a lot happening here. Votto's having a fantastic season but his contract's probably untradeable. Frazier's been even more fantastic, which makes it that much harder to justify (to the fans) dealing him. Plus he's still cheap (if not young). Maybe Jay Bruce? He's been decent, is signed through next season (with team option for 2017) and might have some value to another club if Reds were willing to eat some of the money next season.
Finally, I know there's been some talk about trading Mike Leake, which is understandable. After all, he's going to be eligible for free agency in a few months, so why not? The only problem is that he hasn't pitched so well this season, which means the Reds won't get much for him. If they do trade both him and Cueto – and yes, they should – that rotation's going to be pretty ugly in the dog days.
But sometimes you just gotta lose a few to win a few. In a division that includes the Cardinals and the Pirates and the Cubs, it's probably time for the Reds to start over.
---