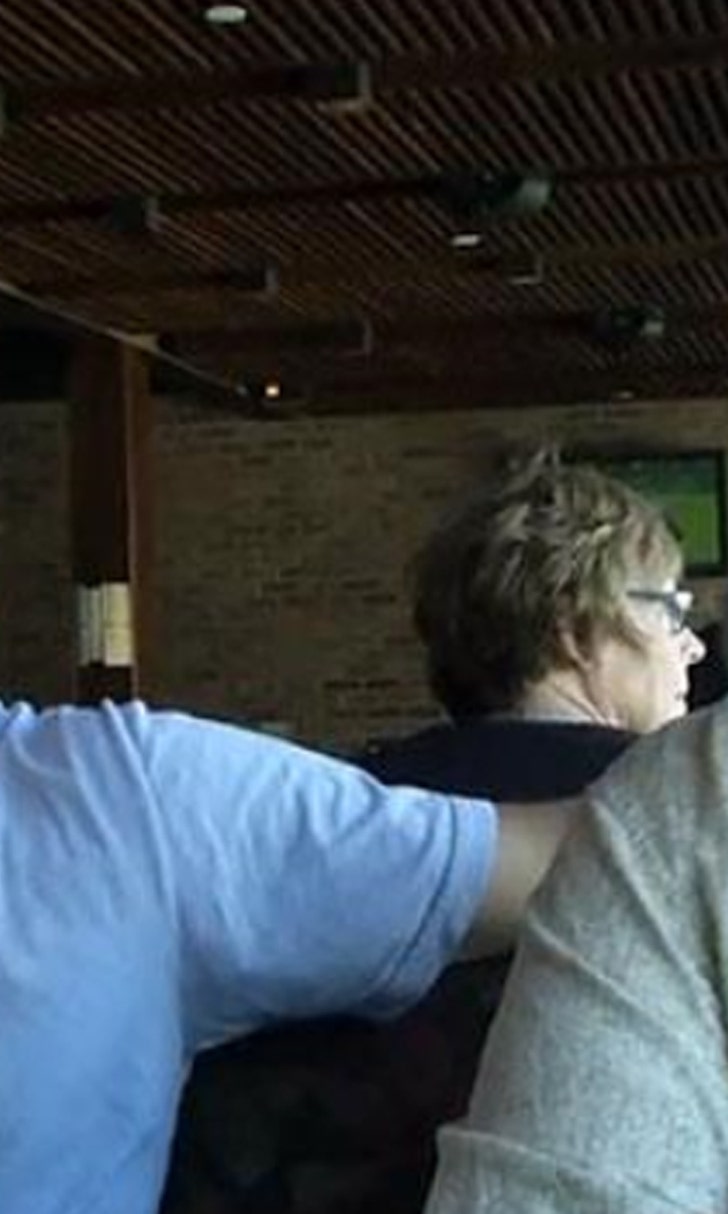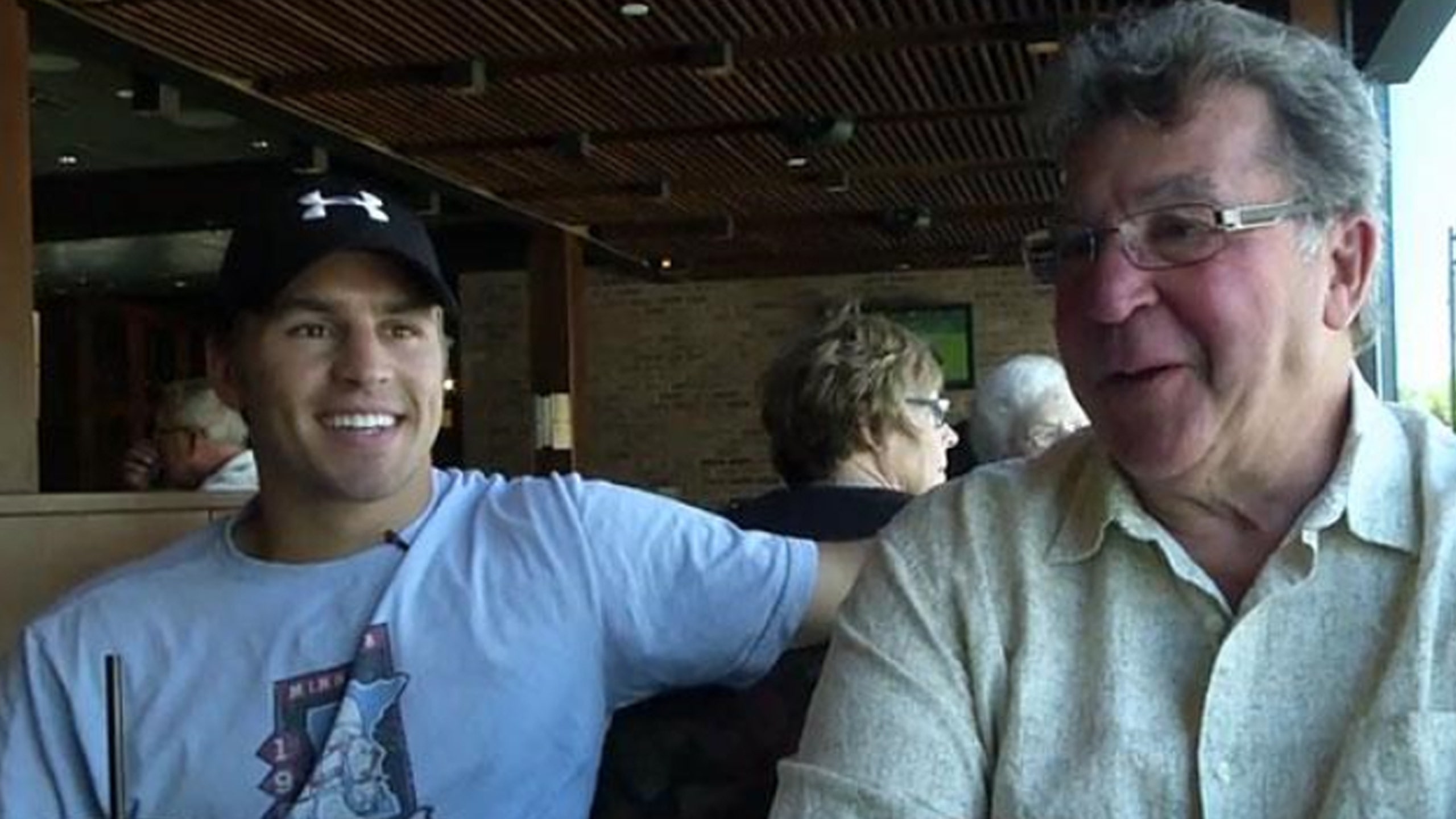 J.P. Parise remembered fondly by Wild players, staff
BY foxsports • January 8, 2015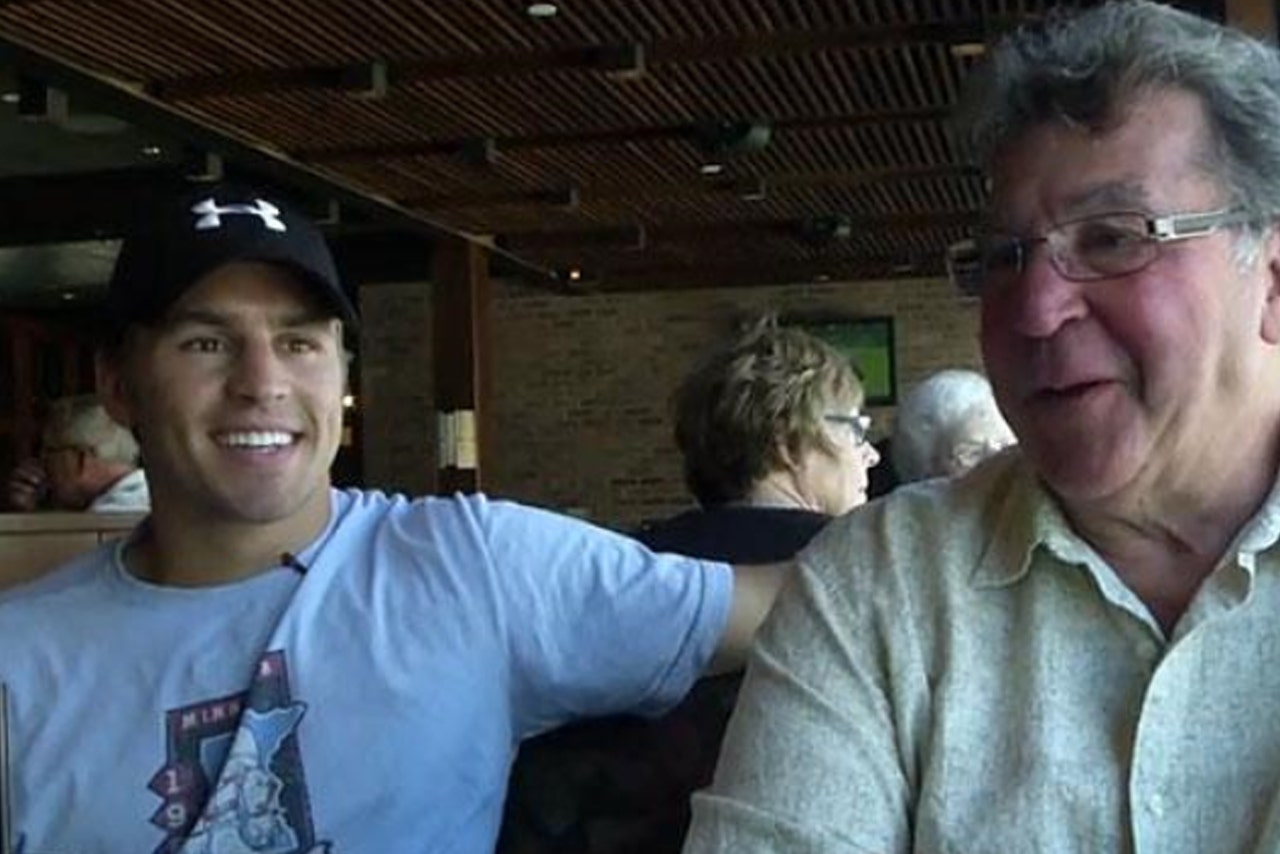 ST. PAUL, Minn. -- The outcome wasn't unexpected, but no easier to take when J.P. Parise's friends in hockey and his son Zach's teammates with the Minnesota Wild learned of J.P.'s death at 73 years old.
Jean-Paul Parise was an influential presence in Minnesota hockey, first as a minor-league player in Minnesota, then with the NHL North Stars as a player, coach and administrator. He made an impact on plenty of young players while leading the prep hockey program at Shattuck-St. Mary's in Faribault, Minnesota.
J.P. Parise died Wednesday night in his suburban Twin Cites home after a year-long battle with lung cancer.
"It's terrible," said Wild defenseman Ryan Suter, who signed with Minnesota in 2012 along with Zach, returning to the area where each started in hockey. "(Zach Parise) let me know last night. It's a terrible thing to happen to a good person. I think, us as a team here, we feel for Zach. You know how hard it is having to go through that, for me. So for him, I can't imagine what he's going through right now. Just a good person and it's too bad that he's gone."
Suter, who is from Madison, Wis., grew up playing against Zach and would often see J.P. Parise at the rink. Suter lost his father, former U.S. Olympian Bob Suter, to a heart attack in September.
"Just try to be there for them," Minnesota head coach Mike Yeo said. "Not much to say about it. It's a difficult thing but that's what we want around here, a group that is there for each other. Everybody faces tough times and we've faced tough times as a team, but we get through them together and we're there for each other."
Zach Parise has been away from the team to be with his father, who had been in hospice care with Stage 4 lung cancer. Zach was designated as a non-roster player by the Wild, who play Thursday night, as he remains with his family.
"We appreciate the outpouring of support we have received from family, friends and the entire hockey community during this difficult time," the Parise family said in a statement released by the Wild. "J.P. was a great husband, father and grandpa and will be greatly missed by all of us."
NHL commissioner Gary Bettman released a statement, saying: "The National Hockey League family mourns the passing and cherishes the memory of J.P. Parise. Especially in his adopted home state of Minnesota, J.P. was a consummate player, teacher and administrator in the game. The Parise name has been prominent in Minnesota hockey since the 1960s, and J.P.'s commitment and passion for the NHL lives on through his son, Zach. The NHL sends heartfelt condolences to J.P.'s family, to his friends, to the Minnesota Wild organization and to all the organizations J.P. represented with such passion."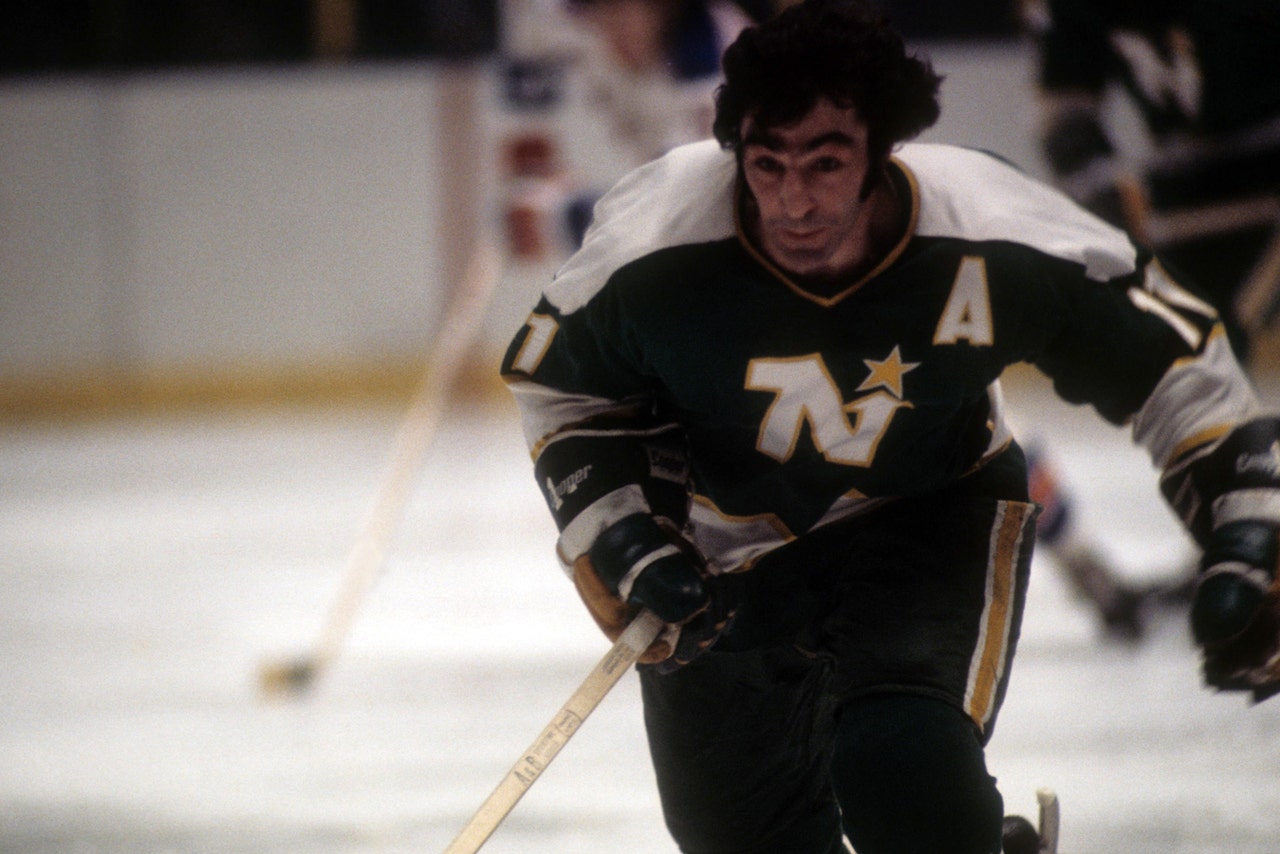 J.P. Parise, while with the North Stars in 1972.
While Zach has become an NHL star, J.P. was well known first in Minnesota.
J.P. spent most of his NHL career with the North Stars. A two-time All-Star, Parise had 594 points in 890 NHL games spent with Boston, Toronto, Minnesota, the New York Islanders and Cleveland Barons. He was also a pivotal player for Team Canada in the epic 1972 Summit Series against Russia.
"On the ice he was a competitor," said Tom Reid, Parise's former teammate with the North Stars and a current Wild radio broadcaster. "You go back to 1972 when he was part of that Team Canada series against the Russians and I have that picture in my pub of him going after the referee in the final game. I think that kind of turned things around. The referee didn't call any more penalties against Canada in that series. But he was a big part of the success of that."
Reid knew Parise for 45 years. The team had played together and also traveled together to Vietnam during the war as part of a USO tour.
"I was fortunate because I had all those years with J.P.," Reid said. "It was so fitting the fact that he was able to come back here to Minnesota and have his son come back here. When he talked about Jordy or Zach, it was always the same. He taught them what it was to be successful. J.P. was a success on the ice and off the ice."
Zach Parise and Suter recently talked about the chance to return to the area and cherished the chance to play in front of their fathers over the past two-plus seasons.
"We actually talked about that a week ago, probably two weeks ago when he knew that his dad wasn't doing that well," Suter recalled. "At least the good thing is we got to be here. Just think if we would have signed other places, they wouldn't have got to come to as many games as they did get a chance to come to. So, we actually talked about that. Looking back, that's the best thing that's happened to me."
J.P. had been around the team often since Zach signed in 2012. J.P. joined the Wild on a road trip to Arizona and Los Angeles late last season. J.P. was present when Zach scored his 239th career goal at Phoenix, passing his father in career goals.
"The one that I remember in particular is he was talking about how involved coaching is now and all the different things that go into it," Yeo said of J.P. on the trip. "He was kind of joking about when he was playing, the coach would come in and what he would say is, 'Get ahead, stay ahead and don't tire.' At the same time, there's something great about that simplicity. So we used that line that night in L.A. and we won that game."
After finishing his NHL career, J.P was the director of hockey at Shattuck-St. Mary's, a well-known prep school which has turned out many NHL players. Zach's brother, Jordan, also played at Shattuck-St. Mary's and the two played collegiately at North Dakota.
Zach isn't expected to be in the lineup Thursday when Minnesota hosts the Chicago Blackhawks, but another of Shattuck-St. Mary's pupils, Chicago's Jonathan Toews, will be on the ice.
"He had so many great stories and one-liners," Toews said Thursday. "Just the advice he'd give to the young guys in high school there. If you were ever going through a tough time, or you weren't playing well or you're having a tough time being away from home, he was always seemed to have a way to pick you up. Like I said, he had an amazingly positive effect on myself and a lot of other young hockey players at Shattuck. It meant a lot to our careers for sure."
Suter recalled getting the chance during training camp to sit with J.P. Parise in a suite at the Xcel Energy Center.
"He was telling me stories about when he played and how he would play against top guys and try to get them off their game," Suter said. "I grew up playing against Zach when he was playing at Shattuck and J.P. was the head guy there, so I'd always see him around the rink.
"I just remember always seeing Mr. Parise always in the background and with his accent he had. I didn't know about him at the time, but growing up to realize who he was, looking back is pretty special."
Follow Brian Hall on Twitter
---