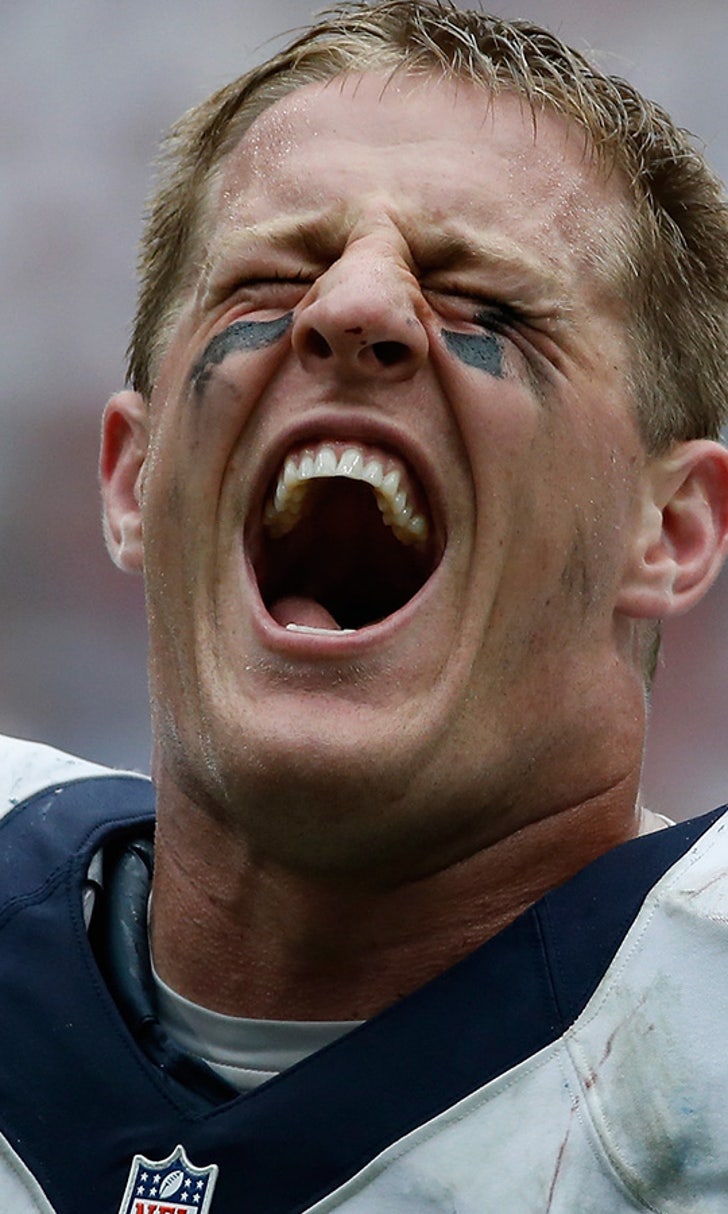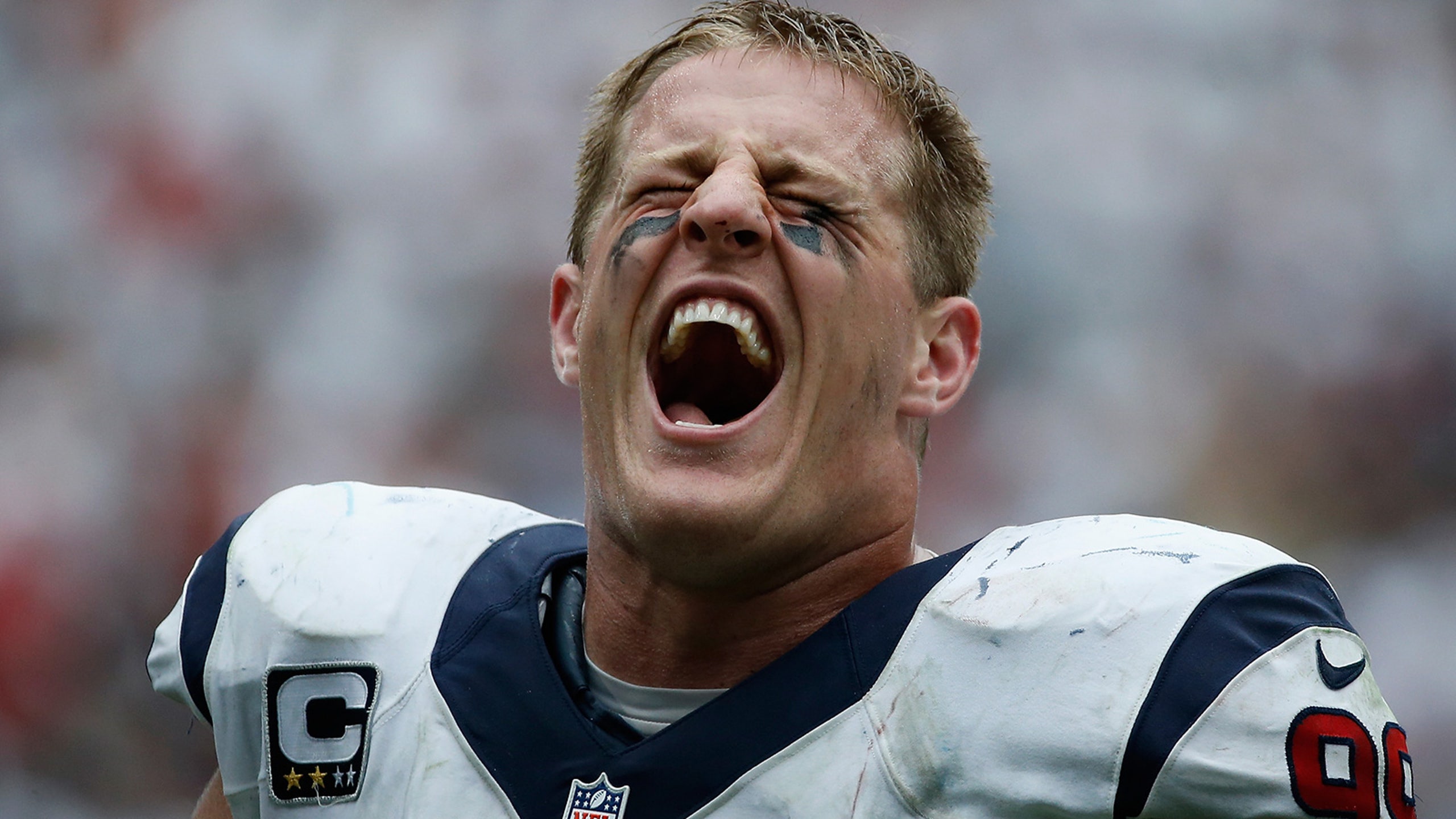 J.J. Watt talks eating habits, boy bands, Katy Perry, movies and more
BY Jimmy Traina • June 19, 2015
The 2014 NFL Defensive Player of the Year, J.J. Watt, joined the newest edition of "The Buzz with Jimmy Traina" for a lengthy chat about many topics.
Is he a trash-talker?
"I really don't do it a whole lot. There are games where I go a whole game without saying a word. There are games where I'm talking the whole game. It really depends on the mood and vibe that I'm in that day."
Is he aware that everything he puts on Twitter or Instagram gets covered by the media?
"I've noticed that. It's crazy."
On the controversy surrounding his cabin and whether it was "minimalistic":
"I was describing the lifestyle. I don't think it's any fault of the writer at all, but somehow it got misconstrued as I was calling my cabin minimalistic, which I would not do because it's on 36 acres, it's over 2,000 square feet, it's a beautiful place."
On Katy Perry saying she had to Google him before they did a photoshoot together:
"Her and I had met before that photoshoot. We had been at a small, little dinner party together prior to that photoshoot, the year before. ... Clearly I did not make a good first impression whatsoever. ... Apparently I'm in and out of the mind real quick."
Favorite type of music:
"I'm honestly all over the board. I think if I had to pick one, I'd probably say it's country first, but I listen to literally everything: country, pop, rock, rap. You can find just about everything on my iPod from Eminem to Zac Brown to Justin Timberlake to One Direction. Everything is on there."
What does he eat for his two breakfasts?
"First breakfast: five eggs, some hash browns, whole wheat pancakes, a banana, orange juice, water and an apple. Second breakfast: oatmeal, five eggs, wheat toast."
Watt also talks about his stance on selfies, why he does all of his own social media, the dangers of credit-card roulette, Justin Bieber, his new friendship with Arnold Schwarzenegger, "Hard Knocks" and more.
---