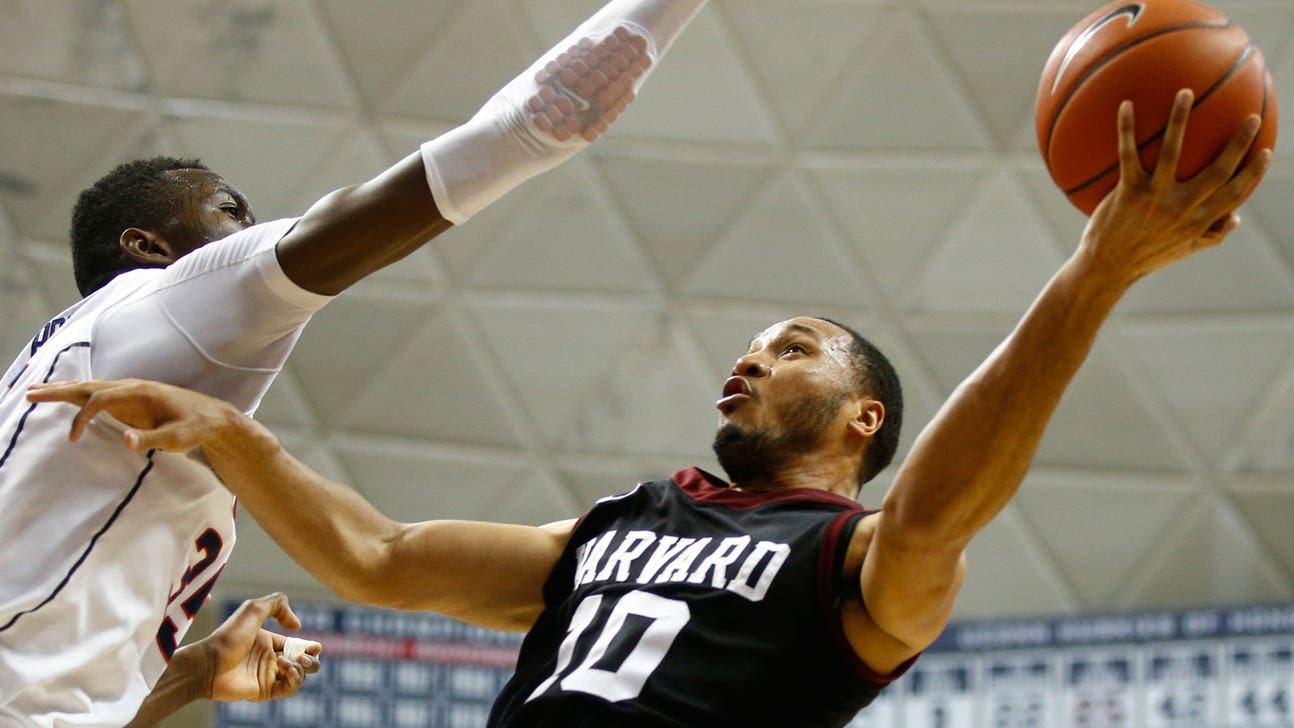 Ivy League challenge
Published
Mar. 17, 2014 11:08 a.m. ET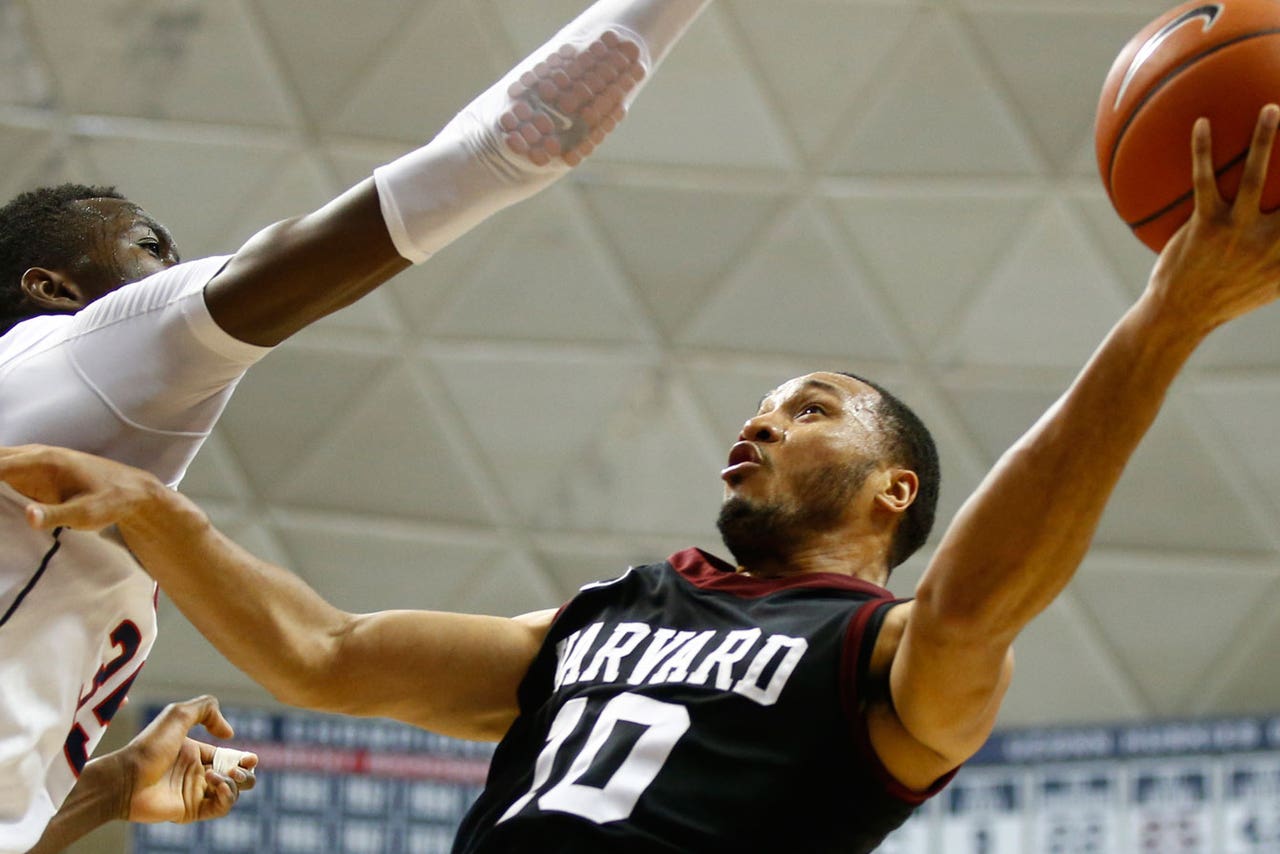 CINCINNATI -- There is always a respect factor when it comes to getting immediate reaction to the announcement of the NCAA tournament bracket. Who was respected? Who got disrespected? We have to go play where?
Cue up Aretha.
Such was the talk inside Fifth Third Arena Sunday night. The University of Cincinnati found out it would be the No. 5 seed in the East Region and play against No. 12 Harvard on Thursday in Spokane, Wash. The Bearcats will take their 27-6 record and head west to play in the East, if that makes any sense at all?
After the talk about whether UC should've been seeded higher or if the American Athletic Conference had been given its due or if the NCAA could've found a site a little closer than 2,011 miles away (according to Google Maps) from the nearest campus of the four teams playing in this particular bracket pod, attention returned to the game at hand. Not a possible next game against fourth-seeded Michigan State on Saturday but Thursday's game.
"I know they're really good. I know they beat New Mexico last year in the first round. I know that Tommy (Amaker) is an excellent coach," said UC coach Mick Cronin about Harvard. "You want to talk to me about something I'll be sure to impart on my team? They need to put a piece of tape over the other game (Michigan State vs. Delaware) because if you start looking at the other game it's a recipe for disaster. You'd better worry about Harvard."
Siyani Chambers (1) celebrates with Wesley Saunders (23) after Harvard's upset of the New Mexico Lobos during the second round of last year's NCAA tournament at EnergySolutions Arena. 
Harvard (26-4) won its fourth straight Ivy League title and will be appearing in its third straight tournament. The program has won 20 or more games in each of the last five seasons and last year the Crimson knocked off No. 3 New Mexico in the second round, 68-62. That's the same New Mexico team that has beaten UC each of the last two seasons. One of the Crimson's losses this season was at Connecticut by five points, 61-56, in January.
UConn beat UC in two out of three games this season, including a 58-56 decision in the American semifinals last Friday.
"I will make sure that our guys understand that Harvard won (its) first-round game last year," said Cronin.
For UC to advance very far in this tournament, it will have to live up to the mantra it has displayed all year: defense, defense, defense. No one is going to mistake this team as an offensive juggernaut. Sean Kilpatrick is averaging 20.7 points a game but only Justin Jackson (11.7) is averaging more than eight points per contest among the rest of the Bearcats. Most of Jackson's points come by him doing the dirty work inside.
UC built a seven-point lead on UConn in the second half last Friday by stifling the Huskies on defense, forcing turnovers and creating offense off of those mistakes. They lost that advantage and their sense of offense when UConn began taking better care of the basketball.
"We have to be the best defensive team in the tournament," said Cronin. "You can't harbor any illusions at this time of year. You need to be great in a certain area to advance. We have to be smart enough to know what our formula for success is and we have to be great at it. We can't be good at it because Harvard is really good. Good is not going to be enough. Our defense is going to have to be dominant. Our mistakes are going to have to be few, our defense is going to have to be dominant."
When the brackets were announced, CBS analysts Seth Davis and Doug Gottlieb were quick to jump on Harvard as a potential seeding upset over UC.
"What's new?" said Kilpatrick. "We hear what everyone talks about, especially like they did just now, but we're so locked in and motivated with what goes on in our locker room and what's going on as a team that those things don't really affect us."
UC was picked to finish fourth in the American preseason poll. The Bearcats won a share of the regular season title. They were an afterthought, if any thought at all, in any of the national preseason polls but were No. 12 in the coaches' poll last week.
So being a fifth seed after the resume they put together, while it could've been higher, is hardly a slap in the face.
"Five is my favorite number," said Jackson, who wears jersey No. 5.
---