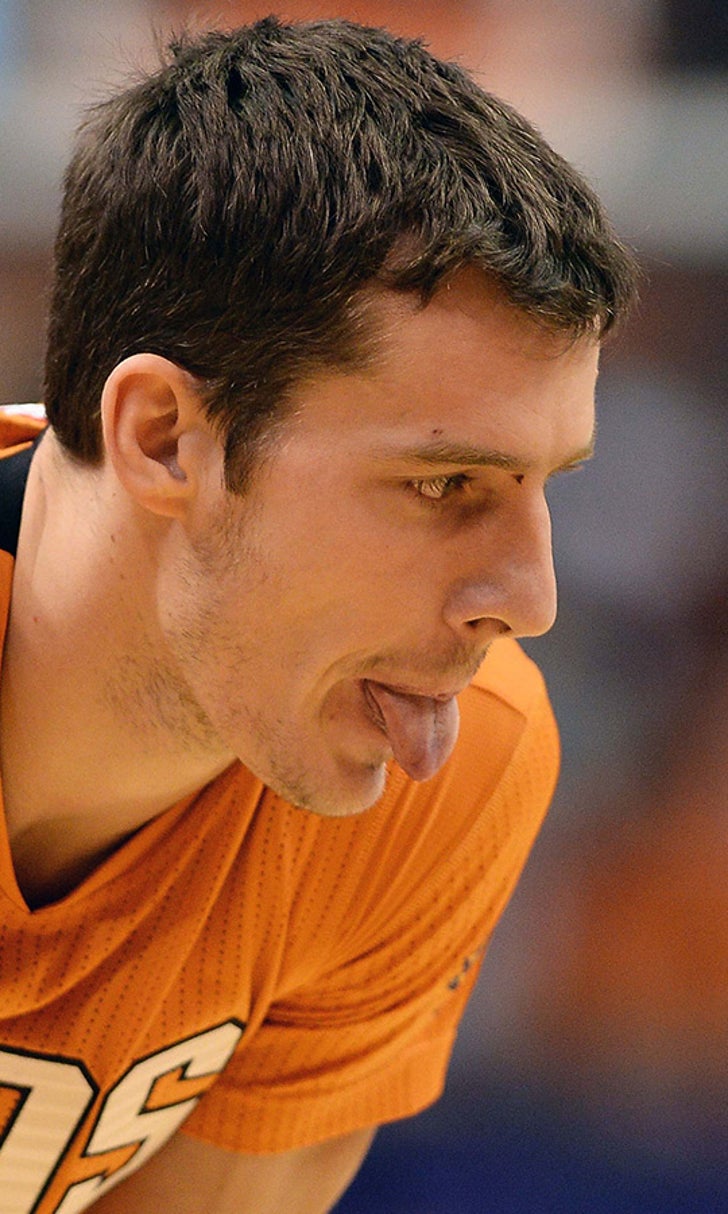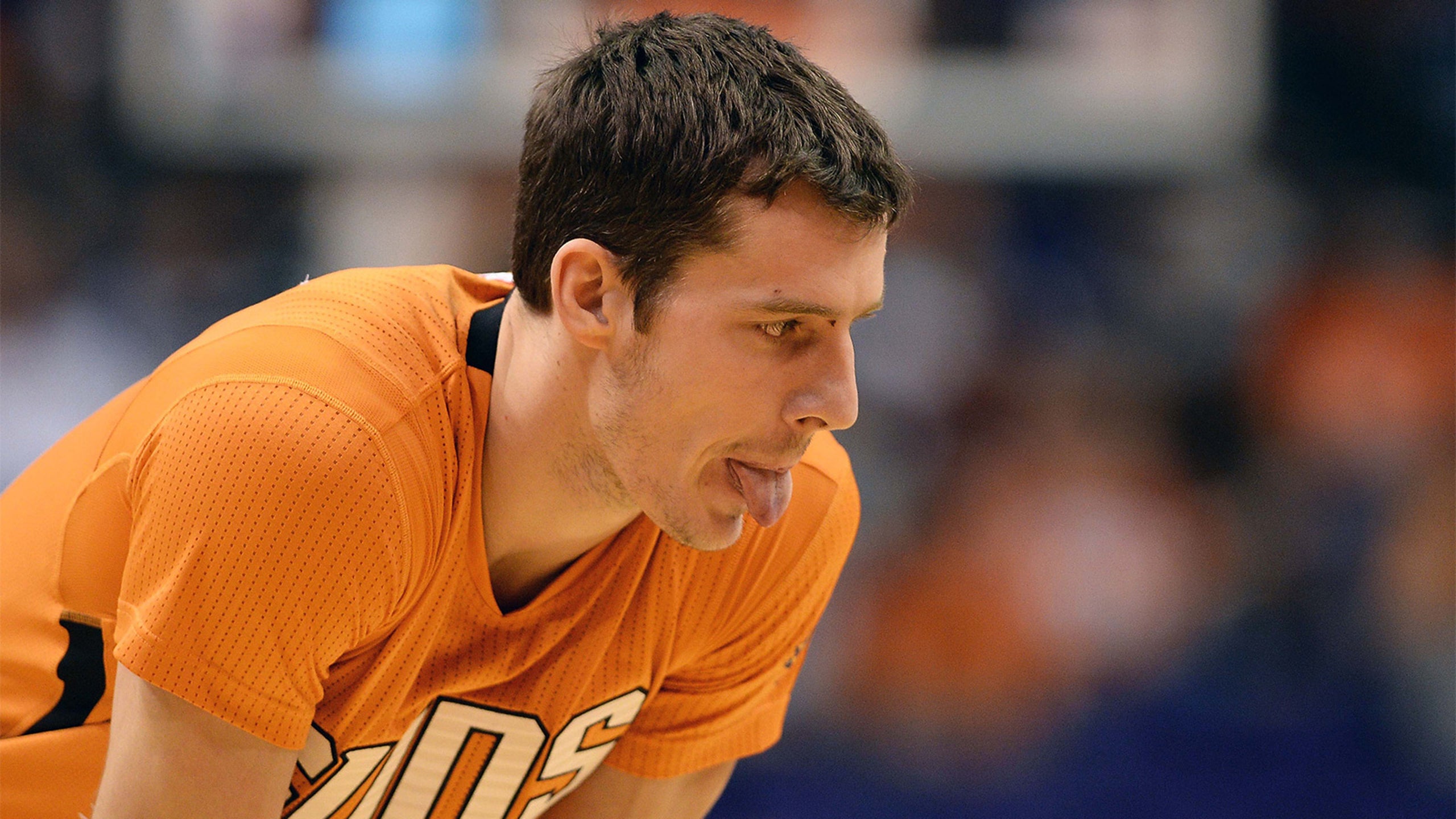 It's too early to jump to conclusions on Dragic's future
BY foxsports • November 20, 2014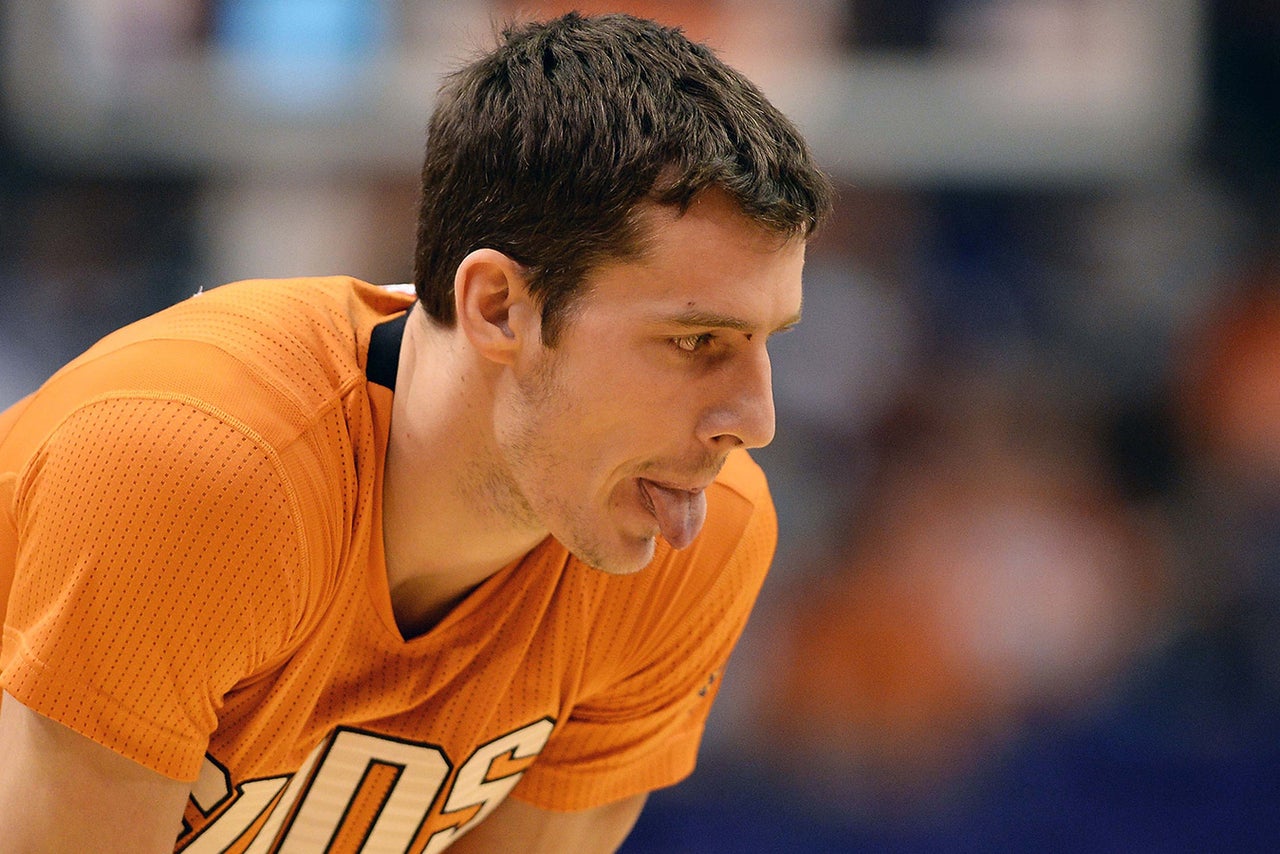 Between Monday's defense-optional event in Boston and Wednesday's tractor pull in Motown, the Suns were able to generate some national attention.
And this had nothing to do with Eric Bledsoe's proclamation that this year's interpretation of his beloved Kentucky Wildcats could defeat the winless Philadelphia 76ers. (Right, the very Sixers who will be gunning for Bledsoe and the Suns on Friday night in Philly.)
Anyway, the Suns-related hubbub to surface this week was propelled into existence by a report from The Sporting News that informs us Goran Dragic's anticipated Phoenix reenlistment should not be rubber stamped.
As noted in TSN's piece, it's early and Dragic certainly should have strong motivation to re-sign with the Suns after opting out of the last year of his current contract.
It should be noted the story arrived after The Dragon had scored between 18 and 22 points in five of Phoenix's last six games. So, what gives with the timing? Well, it's probably a solid bet the sources referenced had (at least) an indirect connection with Dragic's representation (Bill Duffy Associates, an agency with plenty of big-time clients).
And with the arrival of Isaiah Thomas -- and his seeming commitment to making most of the available plays himself -- this may be a not-so-subtle reminder to the Suns's hierarchy of what could happen if  last year's third-team, All-NBA guard isn't more involved in the offensive process.
It's highly doubtful any of this can be directly tied to Dragic; even though he recently expressed (let's call it) disappointment at the offense's lack of (let's call it) rhythm due to an abundance of dominant ballhandlers on the floor at the same time, Dragic isn't someone prone to launching even low-level prattle about a venue change.
Then again, heat-of-the-moment inquiries often lead to interesting remarks.
While it's true he and several Suns teammates are living with higher expectations this season and taking time adjusting to the rotational experimentation by Coach Jeff Hornacek, there are some interesting numbers to consider.
Through 12 games, Dragic has produced 184 points, making 73 of 152 field-goal attempts (48 percent), with a 12-of-38 success rate (31.6 percent) from 3-point range in 32.3 minutes per game.
Through the Suns' first 15 games last season (remember, he missed games 4-6), Dragic scored 209 points, making 72 of 154 shots, with a 3-point mark of 12 for 39 in 32.7 minutes per game.
Therefore, we might want to at least downshift on the notion that Goran is completely lost or overlooked.
What we can consider is a drop in assists -- from 83 at this time last season to 39 now. Does that suggest Goran has gone rogue in a contract year?
The answer is no, although there have been times -- after not seeing the ball for a while -- he has squeezed off a round when an extra pass was a more viable option. But there's been a lot of that going around.
The difference in those assist numbers translates to Dragic being required to play off the ball more often; that's a function of Thomas taking a bite out of the available perimeter minutes and attacking the rim like a player bent on proving himself to the basketball world on every possession.
After teaming up with Gerald Green to rescue the Suns in the fourth quarters of some early victories, Thomas recently has seen his participation fall commensurate to his inability to make shots.
What he, Dragic and the rest of the Suns must realize is that rather than Hornacek being required to make everyone happy, it's their responsibility to put a smile on the coach's face.
To keep Hornacek happy, moving the ball in the half-court, pushing the ball into the frontcourt after the opposition scores (that one's for Bledsoe) or providing greater focus and effort on defense should be required.
Attention to details beyond scoring while playing for each other is what will translate to winning, and winning makes everyone more marketable. Track the contractual upgrades made by several of Michael Jordan's role-playing Chicago Bulls teammates.
But a more reasonable template to follow can be found in San Antonio, where the Spurs' system of sharing minutes and the ball last season resulted in the league's best record and another championship.
When you look at the per-game minutes for the Spurs, they were slightly lower last season than most of the Suns' big guns are playing now. (It should be noted that some of the average minutes logged by reserves were skewed by Coach Gregg Popovich's belief in sitting key players for entire games.)
As a model that's tracked by most NBA teams (including the Suns), however, the San Antonio mandate of doing your job and focusing on winning would serve here.
While it's true that a mantle loaded with O'Brien Trophies makes it easier for Popovich to achieve a team-wide buy-in, it doesn't mean selflessness isn't required to reach the pinnacle in the first place.
Establishing roles for rotation players isn't easy when there's little distinction between the skill levels of so many Suns. Before waving bye-bye to Dragic, it might be wise for Suns fans and national observers to allow a larger chunk of the season to occur.
And if things don't go swimmingly, Goran just might decide he can operate more efficiently somewhere else. Although the market for him could be busy, the teams listed in this week's TSN story were the Los Angeles Lakers and Houston Rockets.
For now, those teams employ shooting guards ranked No. 1 (Kobe Bryant) and No. 8 (James Harden), respectively, among NBA players for usage rate.
Greener grass may not be more enjoyable than Arizona sand.
---
---