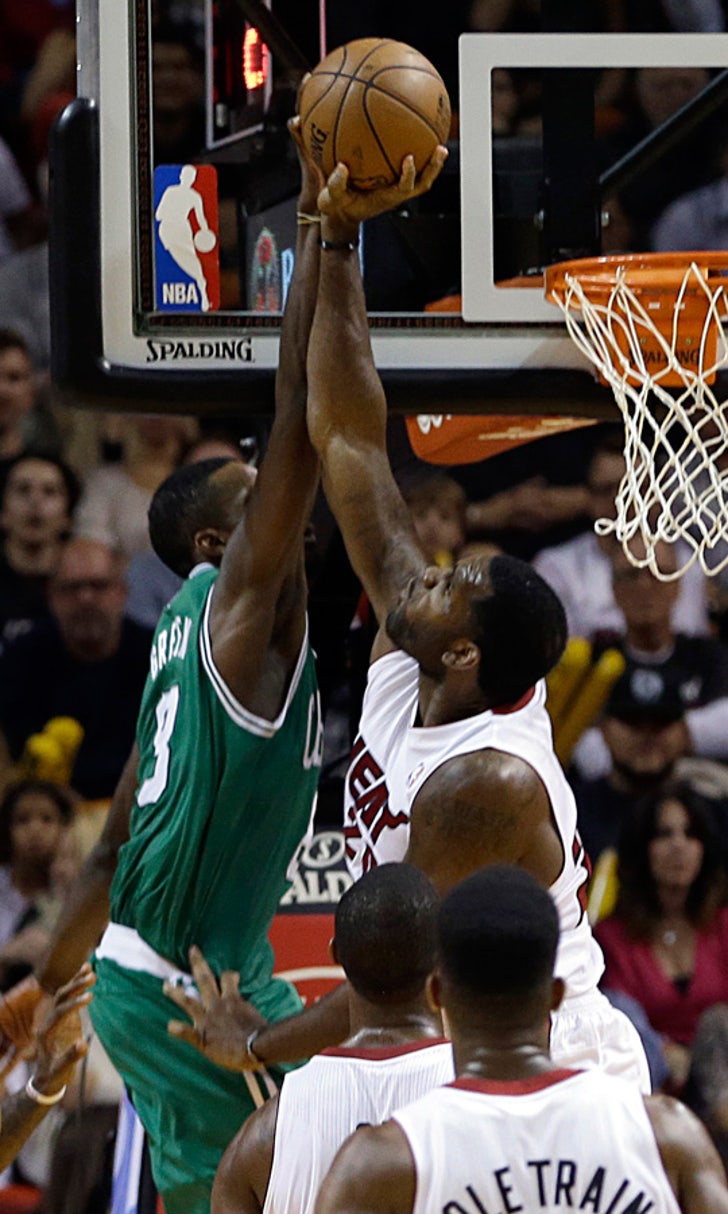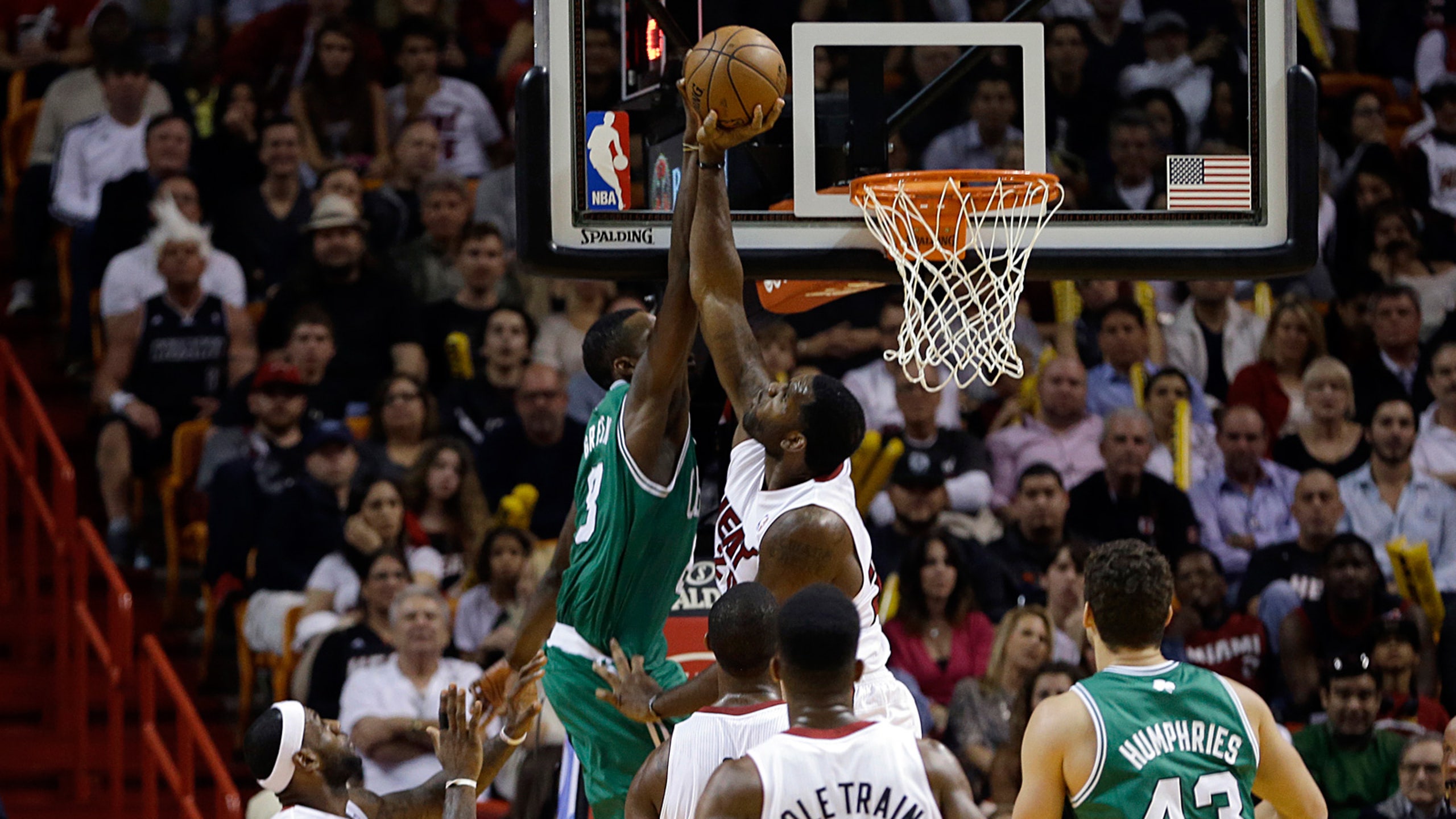 It was just 5 minutes, but Greg Oden shows glimpse of talent
BY foxsports • January 22, 2014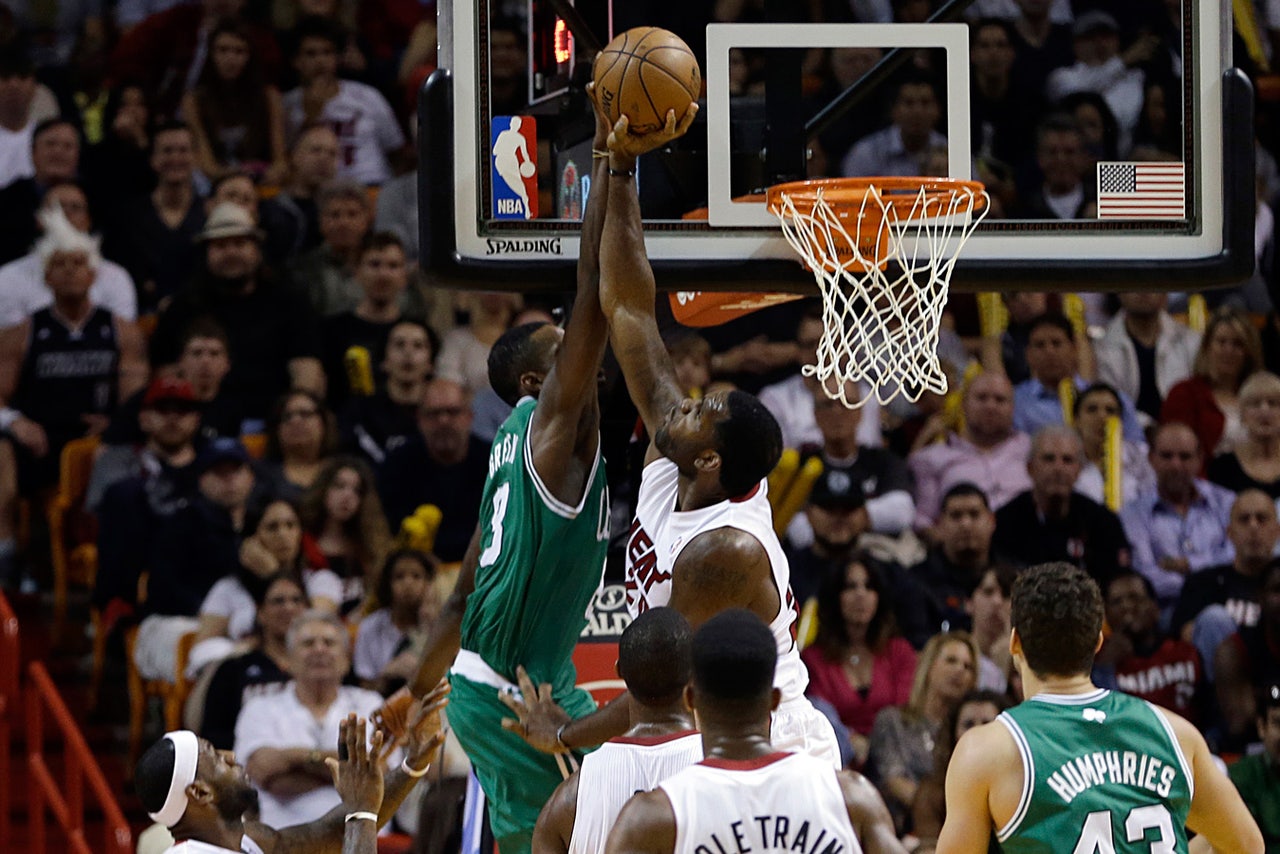 MIAMI -- The shot went up, the ball bounced off the rim into the hands of an opponent and Greg Oden hit the floor as he started to head down court.
A couple of seconds seemed much longer for people focused on the 7-footer whose career has been derailed by knee injuries.
''Cringeworthy,'' one scribe posted on Twitter.
Extreme? Sure, but such is the atmosphere surrounding Oden, who made his home debut Tuesday night when the Miami Heat defeated the Boston Celtics 93-86.
Oh, and BTW, he popped up immediately after falling to the court. Whew.
Oden played in his first two regular-season games (Dec. 15 at Washington, Dec. 18 at Charlotte) in more than four years during the recent string of six road games in which the Heat went 2-4.
Fair or unfair, many people continue to wonder if the former No. 1 overall pick from Ohio State can remain healthy for an extended period of time. Until a preseason game at New Orleans three months ago, Oden hadn't played since Dec. 5, 2009.
Oden, who turns 26 today, did not speak with the media following the game. He had 2 points, a rebound and 2 fouls in 5 minutes, 34 seconds late in the second quarter.
''I've been looking for opportunities to put him in,'' coach Erik Spoelstra said. ''It's tough infusing a new player into a rotation when you're trying to find minutes somewhere in the second quarter when the game goes the other way like it did in Atlanta (on Monday) and I'm ready to pull that trigger and it didn't happen.
''Any minutes when he's able to give it, you can see the potential. We're not going to try and fastback it. We're going to try to fit him in when we can.''
The Heat have been conservative in dealing with injuries during a season in which all things point to trying to three-peat as NBA champions. To do that, Miami likely will need to get past Indiana and 7-foot-2 center Roy Hibbert.
While Oden's presence would be a boost against most opponents, Indiana looms largest.
''He is rusty for sure, and he has to continue to get his legs under him and his wind under him, but I think every minute and every possession is just going to help him,'' LeBron James said. ''It will help his confidence and it was great seeing him out there. I am so excited for him.''
Let's face it, even in the playoffs, Miami will not be asking Oden to play 20-30 minutes per game. Ideally, he'll be able to offer half that when his size and paint presence are required.
''It's a work in progress,'' Chris Bosh said of Oden's development. ''He's getting offensive rebounds, rebounding the ball well. Good defensive activity. He just has to get his feet under him and continue to play ball. It's nothing technical, he just has to be out there, just has to play more and he will eventually be in shape and things will work out for him.
''He knows that he'll be ready, and I think now as he's getting to go, he's going to be all right.''
Of course, it would help if the 273-pound Oden remained upright and avoided hitting the floor.
''It never came across any of our minds (that he might be hurt),'' James said of Oden's trip south on Tuesday night. ''He got back up. I didn't second guess that. I was like, 'Oh my goodness, that's a big boy hitting the ground.' You heard how loud it was.
''As I said, he's going to continue to progress and we'd love to see him out there every game.''
You can follow Charlie McCarthy on Twitter @mccarthy_chas or email him at mac1763@bellsouth.net.
---
---