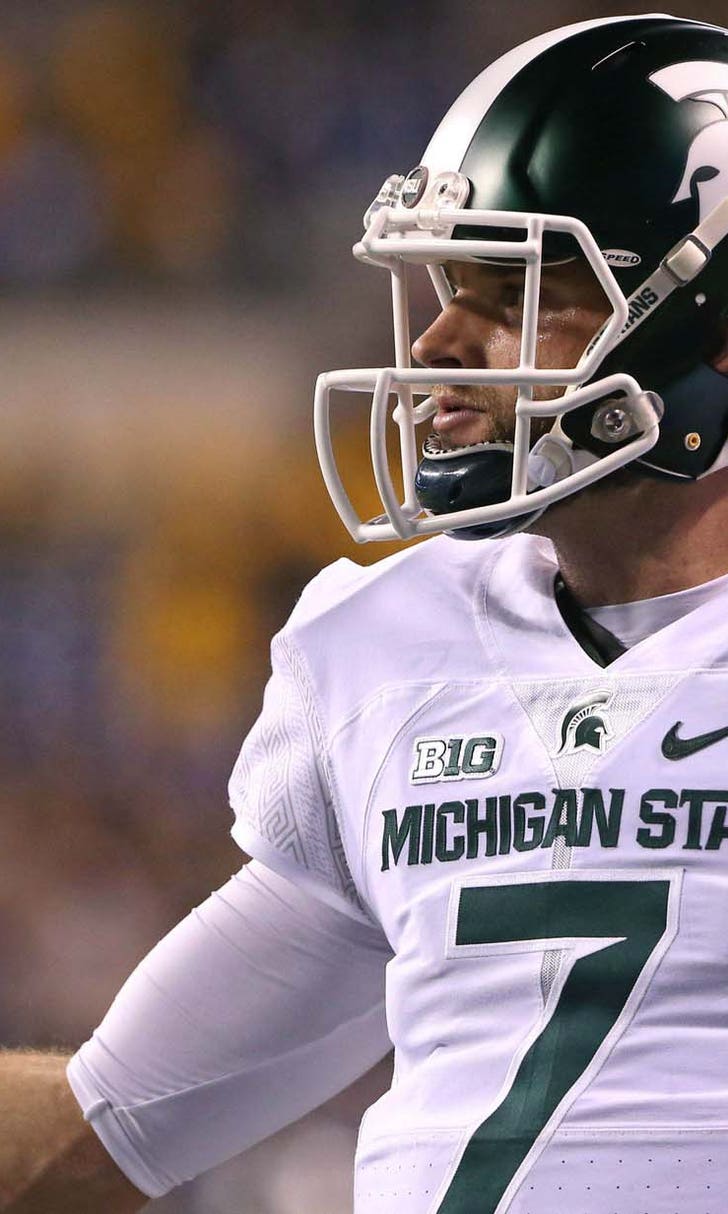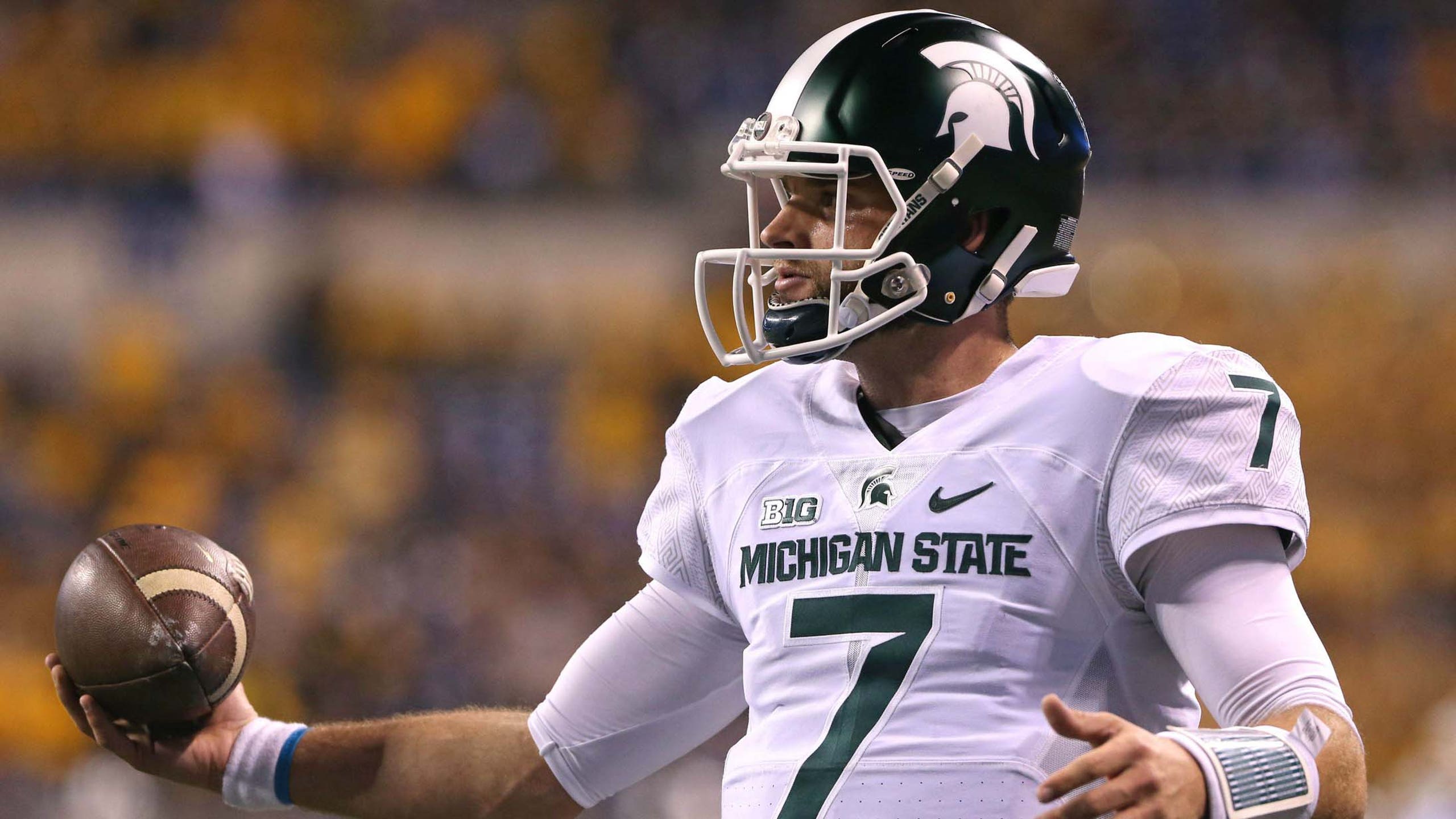 It starts tonight for Tyler O'Connor, Spartans
BY foxsports • September 2, 2016
EAST LANSING, Mich. (AP) -- Michigan State has never played Furman in football. In fact, the Spartans have never faced a school from the state of South Carolina before this week.
Coach Mark Dantonio, however, knows plenty about that part of the country.
"Having played at South Carolina, I'm very familiar with Furman University," he said. "Outstanding university. Coach (Bruce) Fowler is in his sixth year now."
A lot more people will know about Furman if the Paladins can pull off an upset Friday night against No. 12 Michigan State. The Spartans are coming off their second Big Ten title in three years, but they do have some adjustments to make after losing star quarterback Connor Cook. Michigan State also has to replace three starters on the offensive line from the team that made it to college football's four-team playoff last season.
Dantonio faced Furman when he was a player at South Carolina, but aside from that, these schools don't have many links to each other. Furman has never faced a Big Ten team -- it played against Penn State in 1958, well before the Nittany Lions joined the league.
Furman's financial guarantee for this game is $655,000. The school's game notes this week begin with an explanation of the nickname -- a Paladin is a knight on a horse. Furman has been playing football since 1889 and can boast a longer history than Clemson and South Carolina. Not many people know that, of course.
If the Paladins can make a game of it this week, they'll earn quite a bit of attention. Here are a few things to watch when Michigan State hosts Furman:
NEW STARTING QB
After three seasons backing up Cook, fifth-year senior Tyler O'Connor takes over for Michigan State. He's attempted only 54 passes in his college career, but he did start one big game last season, helping the Spartans to a win at Ohio State when Cook was hurt.
"I'm here to accept all the pressures, all the failures and successes, whether it's good or bad," O'Connor said. "That's something I know comes with the position."
UNCERTAINTY
Furman listed QBs Reese Hannon and P.J. Blazejowski together atop the depth chart. Hannon is fourth on the school's career list with 5,274 yards passing, but he dealt with concussion problems last season and a broken ankle in 2014. Blazejowski broke an ankle as well before last season.
Hannon has started 29 games in his career, and Blazejowski has started 10.
STANDOUT
Furman safety Trey Robinson has played 33 games, starting 22 of them. He was a preseason all-league selection by Southern Conference coaches. Robinson had two interceptions last year when Furman beat Central Florida for its first win over an FBS opponent since 1999.
"They have new personnel just like we do, but they also have a lot of players returning," Dantonio said. "Their entire front is returning -- great safety in Robinson."
OFF AND RUNNING
Michigan State has won seven straight season openers and 17 straight home openers. The Spartans have an open date on the schedule next week, so after playing Furman, their next game won't be until Sept. 17 at Notre Dame.
WAITING GAME
Michigan State linebacker Ed Davis missed all of last season with a knee injury, and the Spartans have been hoping he'd be cleared for an extra year of eligibility.
"Paperwork is in, so waiting on the paperwork," Dantonio said earlier this week. "He isn't allowed to practice, so he's progressing in terms of getting his knee right and just getting back into shape."
Davis was not listed on the depth chart for the game against Furman.
---
---