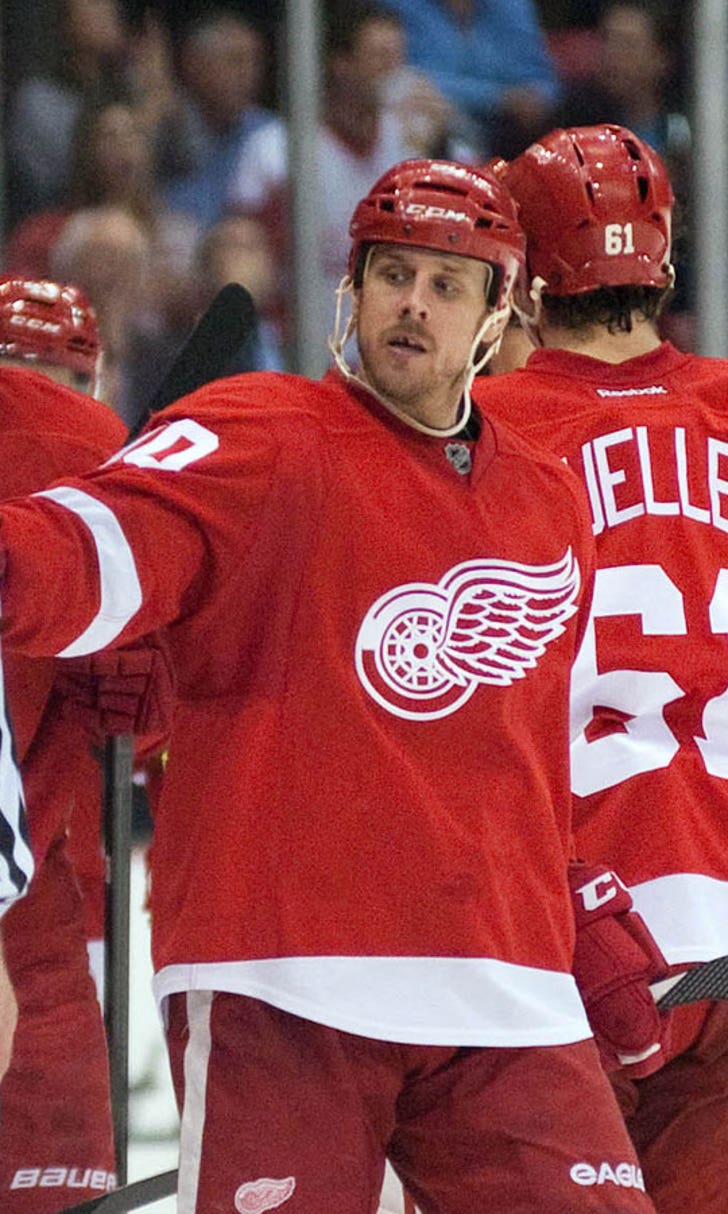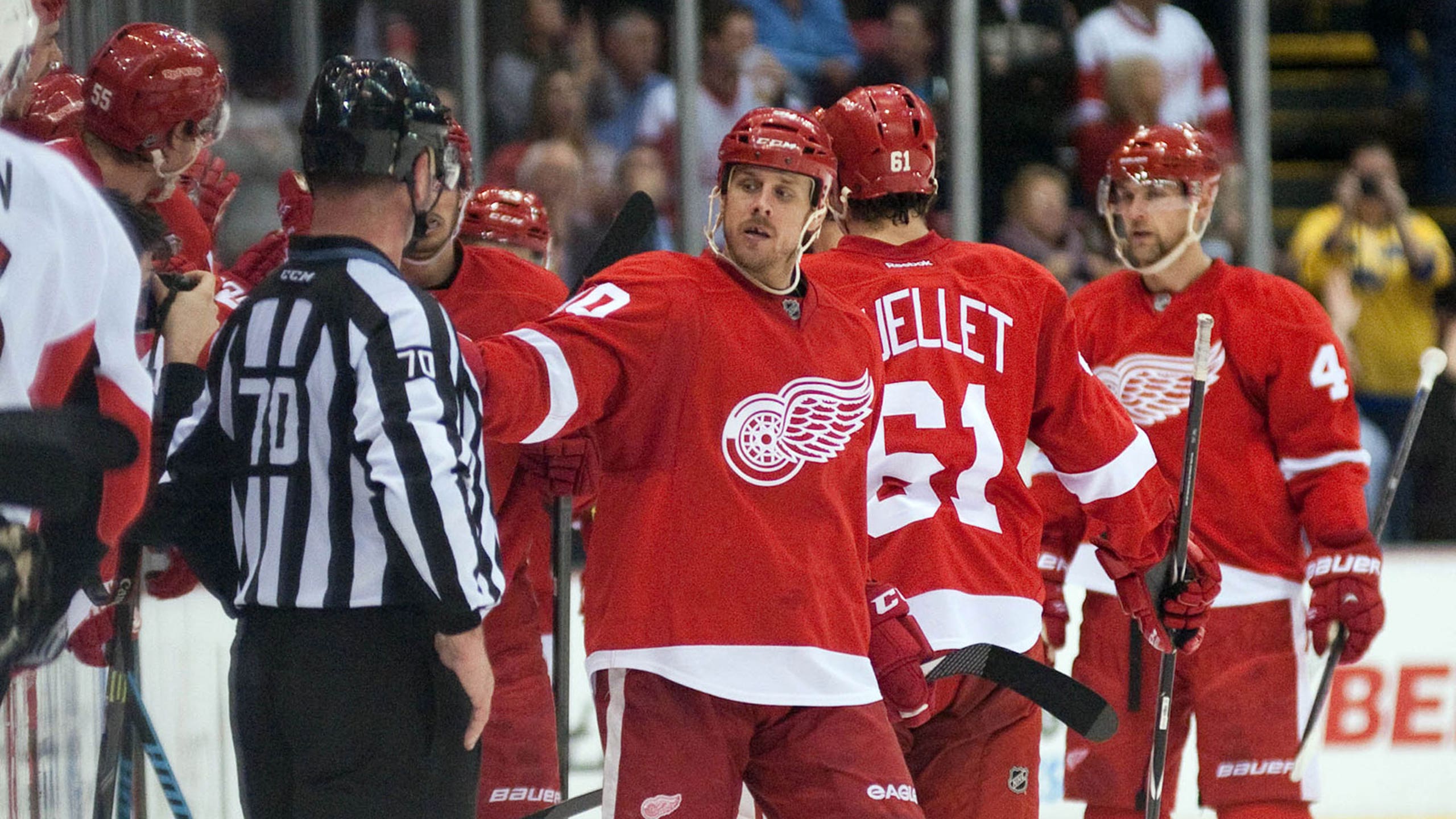 Is Weiss finally ready to produce for Red Wings?
BY foxsports • November 24, 2014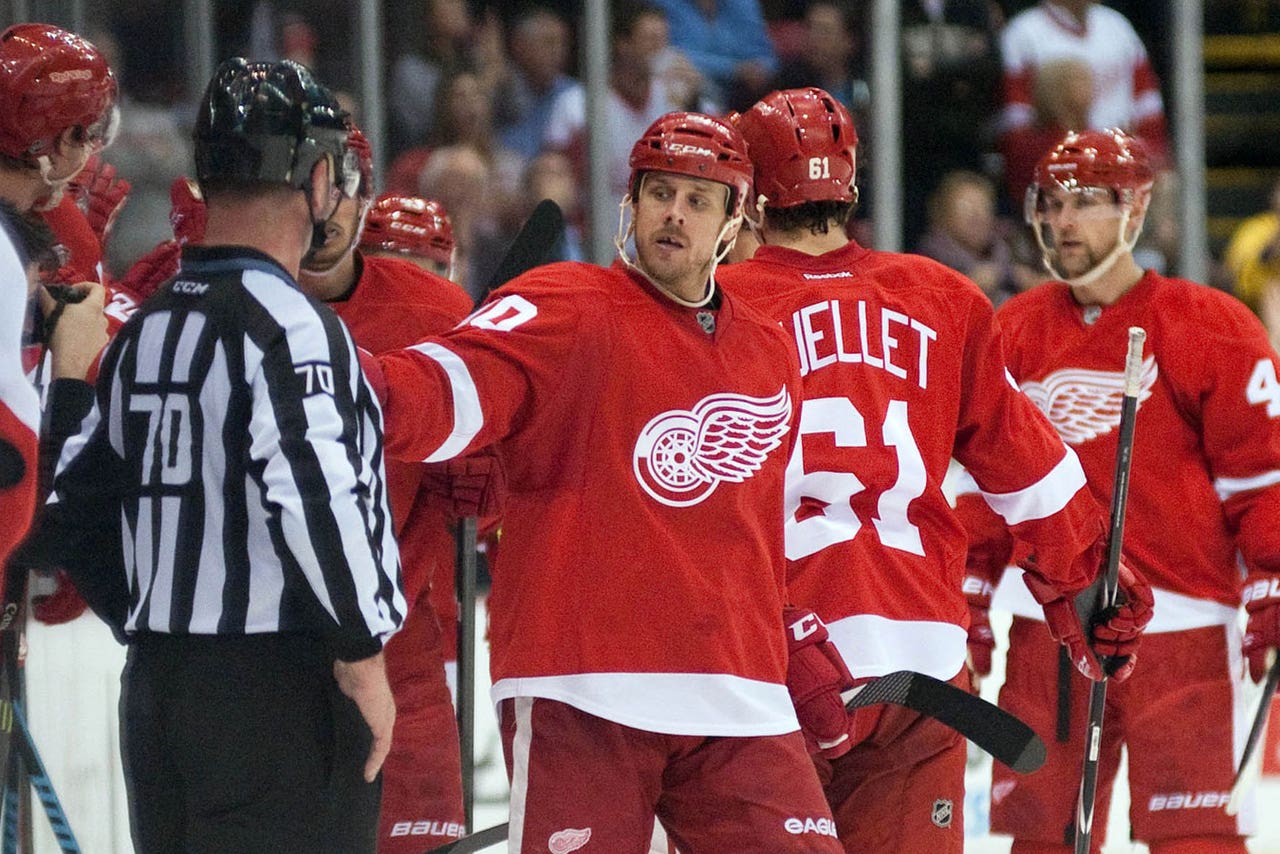 GRAND RAPIDS, MICH. -- All Stephen Weiss wants now is a chance.
Weiss, 31, spent two games with the Grand Rapids (AHL) Griffins for a conditioning stint and scored in both games against the Lake Erie Monsters.
In his first game, on the road in Cleveland, Weiss scored just 19 seconds into the game.
In his second game, at home in Grand Rapids, Weiss scored on the power play in the first period, tying the game at 1.
"It felt good," Weiss said. "Really, scoring is fun, and that's what I've gotta do. To be able to chip in a little bit and score both games, it felt good. I wish I could have gotten a few more."
Still, it was a relief for Weiss to do more than just practice.
"It's a lot more fun," Weiss said. "Still didn't feel as comfortable as I would like, but it was nice to play some games, for sure, and get that feeling again."
Weiss, whom the Red Wings signed before last season, has been limited to just 27 games with Detroit, mostly because of injury.
Weiss underwent core muscle surgery and missed most of last season and then had another surgery to clean out scar tissue.
Earlier this season, Weiss went to Grand Rapids for a conditioning stint but played only one period before experiencing groin soreness.
"There's nothing crazy, but it still scared me a little bit," Weiss said. "The doctors told me things are gonna happen once in a while.
"Just trusting that nothing is structurally wrong. It's just going to get sore sometimes, and I might have to take a couple days off. But I really put in a lot of work, kind of changed up some other things I've been doing off the ice, and it seems to be really helping."
With the travel to and from Cleveland, Weiss did have some concerns it could affect him.
"Coming off a seven-hour travel day in Cleveland was a little worrisome," he said. "I didn't want to stiffen up, so I was a little tentative early. That stuff's gotta get out of my mind. I just gotta trust that everything's fine and go out and play."
This time, Weiss made it through two games without a problem.
"Now it's just a matter of staying that way," Weiss said.
Griffins coach Jeff Blashill could even see a difference from Friday night's game to Saturday night's game.
"The times Stephen's been down, he's done a real good job," Blashill said. "I thought (Saturday) he did a really good job. I thought he competed hard on pucks, I thought he was good defensively. He's obviously got offensive ability, so I was real happy with his play and real happy with the progress even from (Friday) night to (Saturday night)."
On Sunday, the Wings recalled Weiss from his conditioning loan.
Wings coach Mike Babcock said last week that Weiss had to get himself going.
Now that he has, Weiss is hoping to get an opportunity to play with the Wings again.
"If I'm not in Monday (7:30 p.m. face-off vs. the Senators on FOX Sports Detroit), I'll keep grinding it out and hopefully get a shot here sometime soon, and hopefully play well enough to keep going," Weiss said.
---