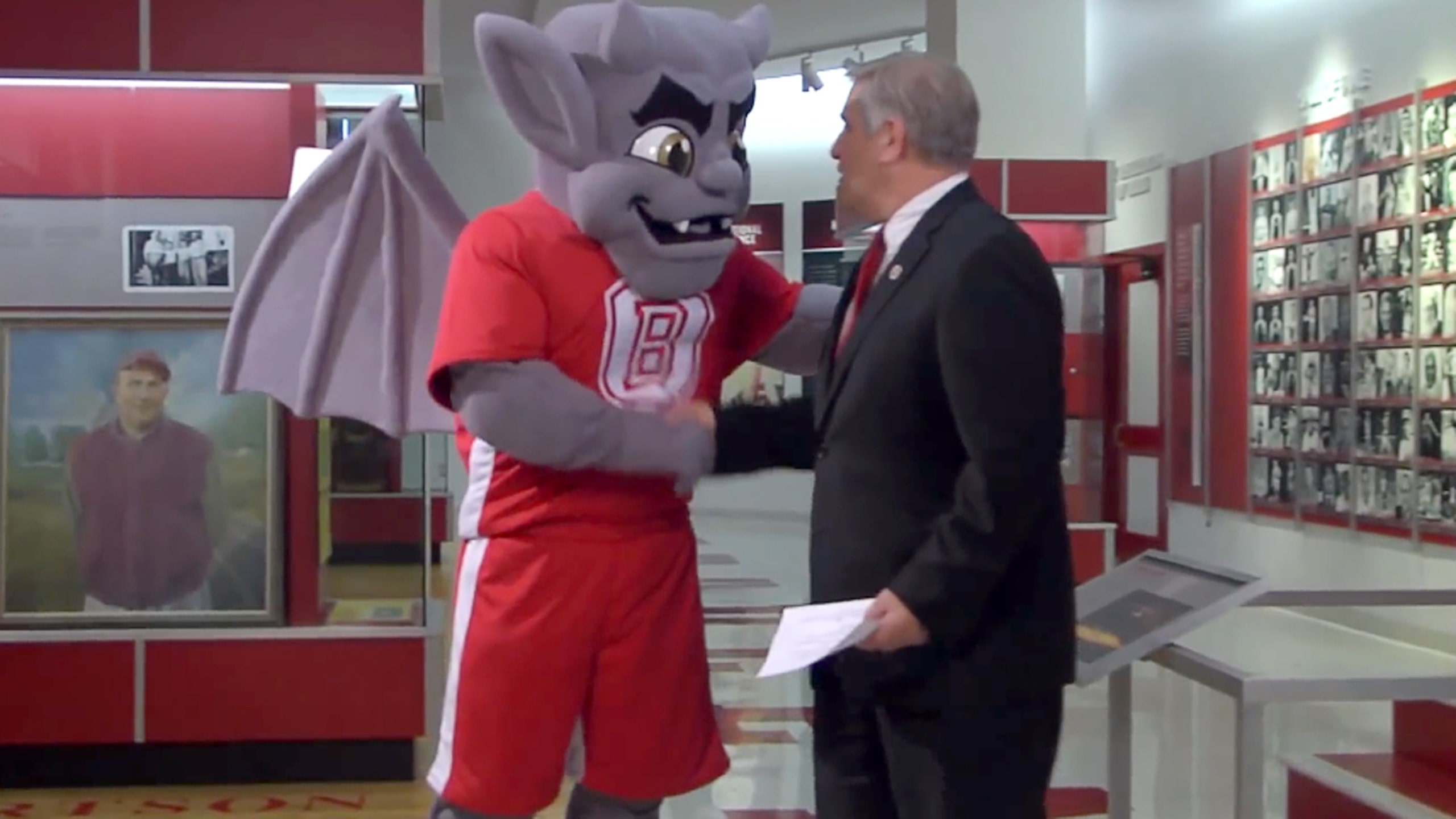 Is this the scariest mascot in college sports?
BY foxsports • February 24, 2014
Bradley University has unveiled its new mascot, and he is borderline terrifying.
Meet Kaboom!, the gargoyle mascot for the university in Peoria, Ill.
The mascot got his name from school announcer Dave Snell, who would shout the phrase during Bradley Braves basketball games after a slam dunk. 
Maybe he's just intimidating from afar because this Bradley Braves fan seems less than scared by the gargoyle.
One thing's for sure, he knows how to make an entrance. He's apparently also pretty social-media savvy. The mascot has both Twitter and Instagram accounts.
---