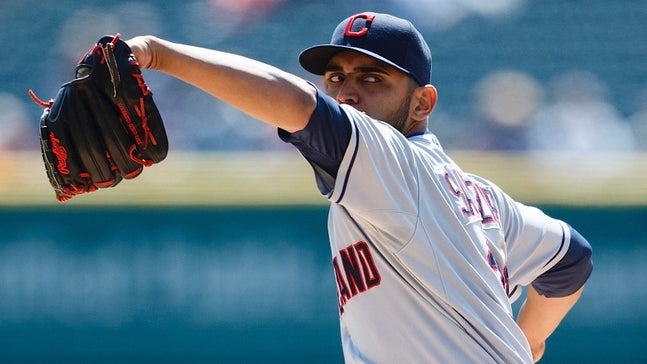 Is Salazar becoming the ace the Indians were hoping for?
Published
May. 3, 2014 12:28 a.m. ET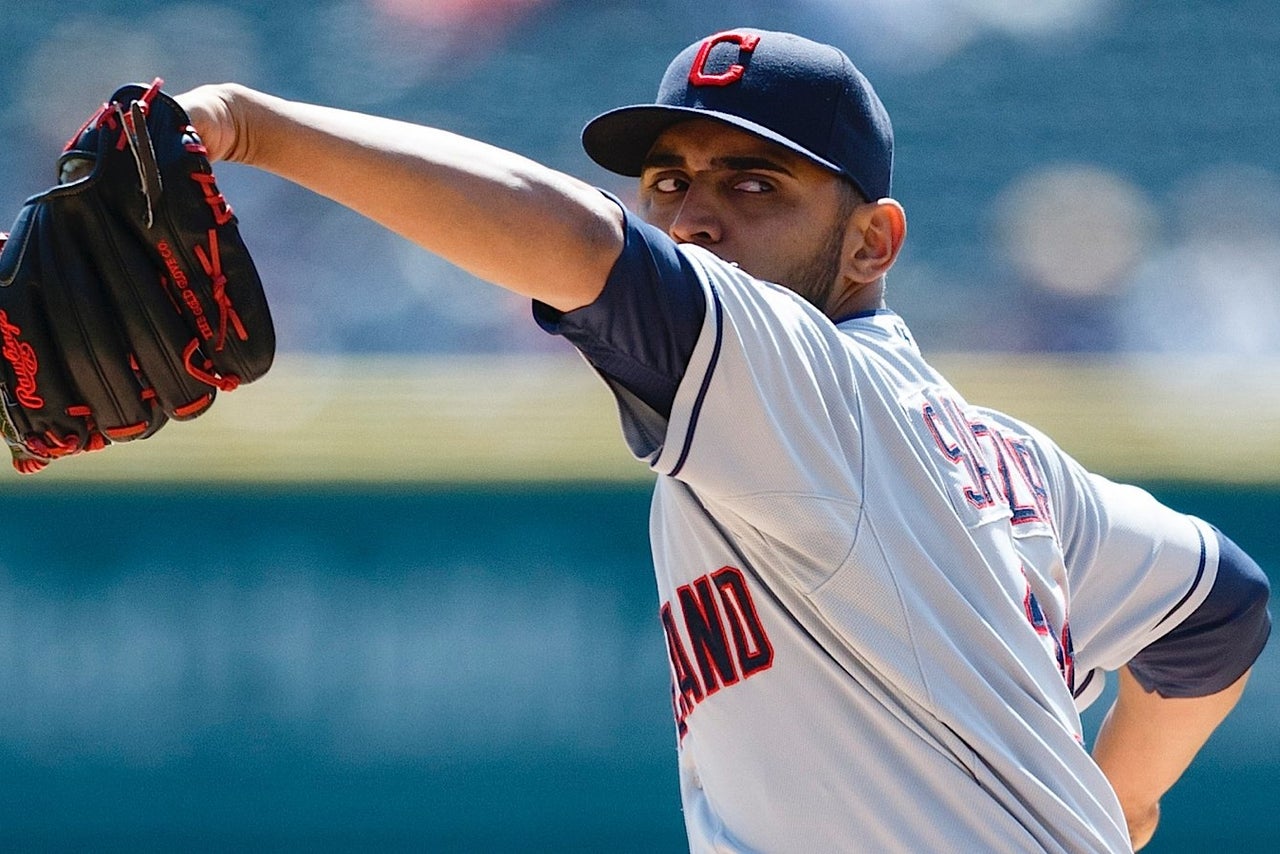 CLEVELAND -- During last year and throughout spring training, people have talked about how Danny Salazar has the potential to eventually be a number one starter.
After being knocked around in his first four starts, Salazar's last two efforts have shown that things might finally be turning around for the Indians' right-hander.
Salazar got his first win of the season as the Tribe beat the White Sox 12-5 at Progressive Field to begin a seven-game homestand. Salazar went five innings and allowed five runs (three earned) on seven hits with three walks and six strikeouts.
In his first four starts, Salazar had an ERA of 7.85. In the past three, his ERA has been 3.00.
"Tonight and in outing at San Francisco I was trying to be consistent with the same arm speed on every pitch," Salazar said. "My slider tonight was great and I kept them mostly to ground balls and double plays."
Of the nine outs that Salazar got that weren't strikeouts, only one was a fly ball. Five were ground balls that resulted in three double plays.
The thing that was the most impressive though about Salazar was that when he did get in trouble, whether it was self inflicted or the continuing problems by the Indians defense of fielding the ball cleanly, he was mostly able to get out of it intact.
Salazar allowed a walk and single to lead off the game, but then struck out Jose Abreu and forced Adam Dunn to hit into a double play.
In the second, Salazar gave up three runs but only one was earned. Elliot Johnson dropped the ball in trying to force a double play and Yan Gomes had a passed ball that brought the White Sox within 5-3.
One of Salazar's few miscues came in the fifth when he left a 2-2 changeup hanging and Abreu blasted it to left field for a solo home run. By that point though the Indians had a 7-4 lead.
"I thought he did an outstanding job of damage control," manager Terry Francona said. "A couple leadoff walks and a couple balls we didn't turn at second and once he had his hands full, I thought he really threw the ball well. That takes pretty exceptional stuff to do that."
Salazar's best escape act came in the fourth inning. With the bases loaded, none out and a 3-0 count to Adrian Nieto, he got Nieto to strike out and forced Adam Eaton to ground out into an inning-ending double play.
"It's really good to play with a lead but sometimes you can get too comfortable. You have to be 0-0 for awhile," Salazar said. "If you feel comfortable with that and making pitches, really focus on what you are doing."
Salazar became the first starting pitcher other than Zach McAllister and Corey Kluber to win a game as he improved to 1-3 with a 5.93 ERA. In his last start against the White Sox on April 10, Salazar became the only pitcher in baseball's modern era to record 10 strikeouts in an outing lasting less than four innings.
In the last couple starts, Salazar has done a better job of relying exclusively on his fastball instead of mixing pitches. On Friday, the first 21 were fastballs before he threw a changeup.
You can also credit the Tribe's offense for helping give Salazar the cushion he needed. The Indians have rarely answered been able to answer another team's rally but they did on Friday as they tied a season high with 12 runs. In the three innings the White Sox scored, the Indians answered back. After the White Sox got within 8-5 in the sixth, Cleveland put it away with four runs with two coming on a Michael Brantley single.
Said Francona of the offense: "We had a real good approach early. They kind of got right back in the game. But then we kept swinging it and we did some really good things, offensively."
---