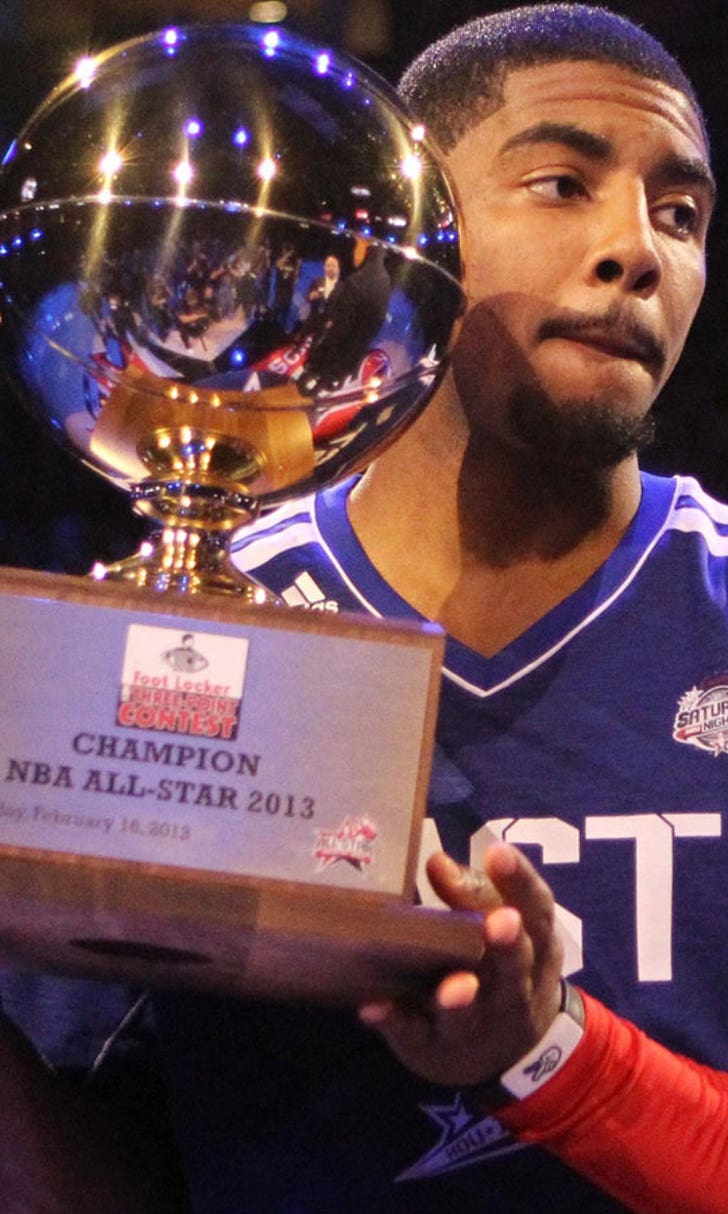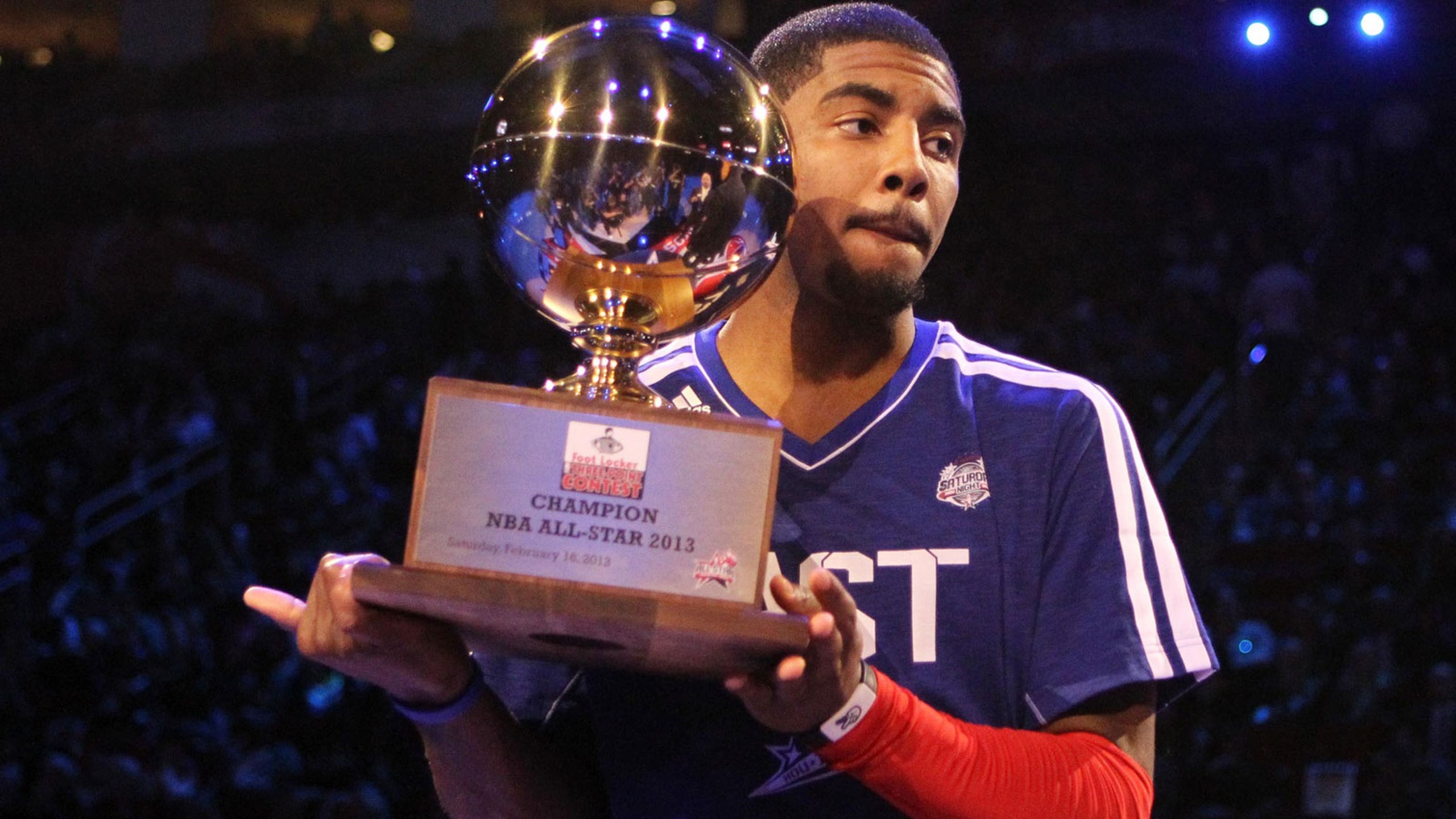 Irving to go for another three-point contest victory
BY Connor Kiesel • February 5, 2015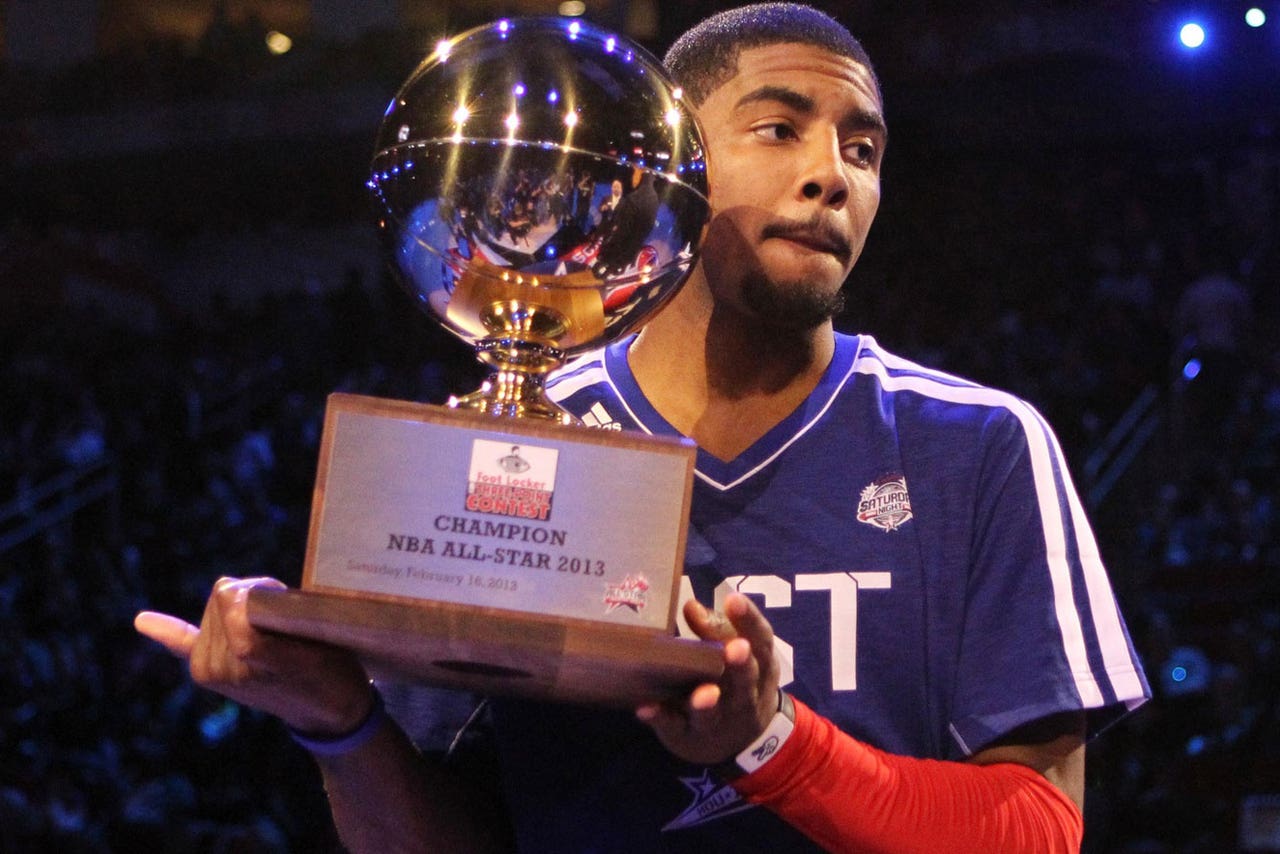 Cleveland Cavaliers All-Star Kyrie Irving will go for two in the three-point contest.
The 2013 three-point winner has been named a participant in the 2015 contest, which will take place during All-Star Weekend in New York. Irving will face off with Golden State Warriors "Splash Brothers" Stephen Curry and Klay Thompson, Marco Belinelli of the San Antonio Spurs, James Harden of the Houston Rockets, Kyle Korver of the Atlanta Hawks and J.J. Redick of the Los Angeles Clippers.
Irving is the highest scoring point man in the Eastern Conference, averaging 21.9 point per game. From beyond the arc, Irving is shooting a career-high 40.8 percent, highlighted by his signature 55-point performance against Portland in which he made a franchise-record 11 three-pointers.
This will be Irving's third appearance in the three-point contest. Only Cavs great Mark Price has been a part of the competition more, notching four appearances.
Here's a look back at Kyrie's championship round in Houston, in which he compiled 23 points to defeat the San Antonio Spurs' Matt Bonner.
---