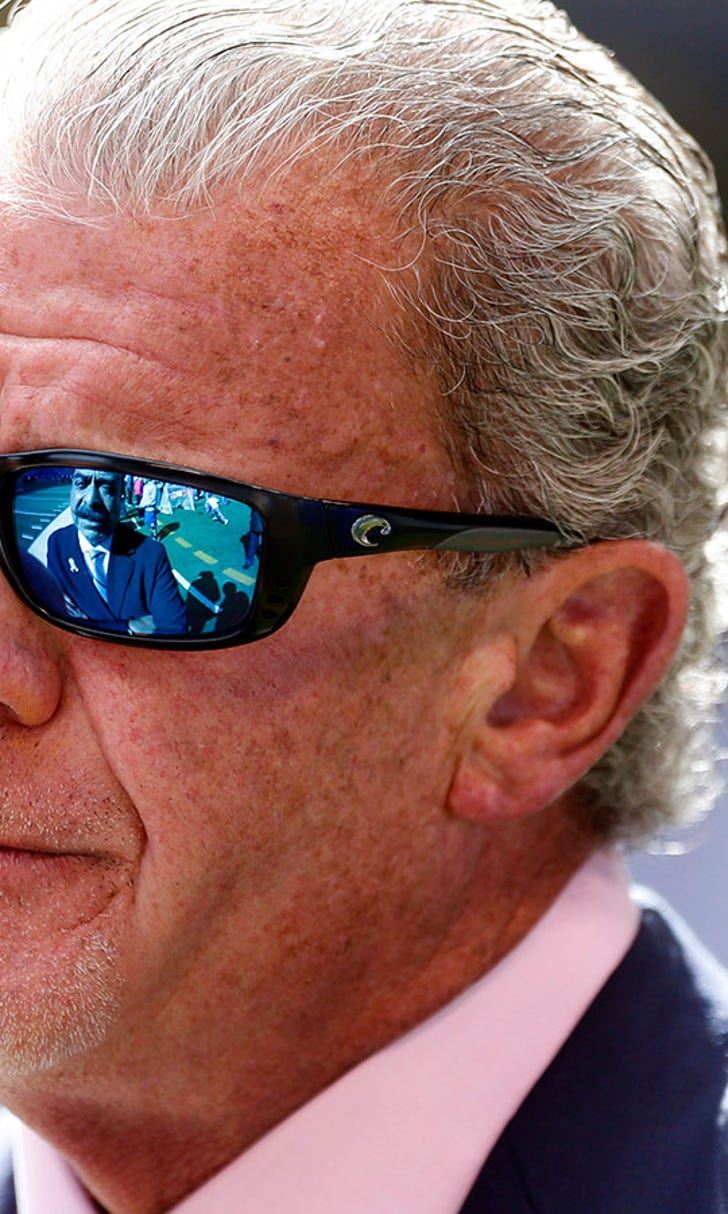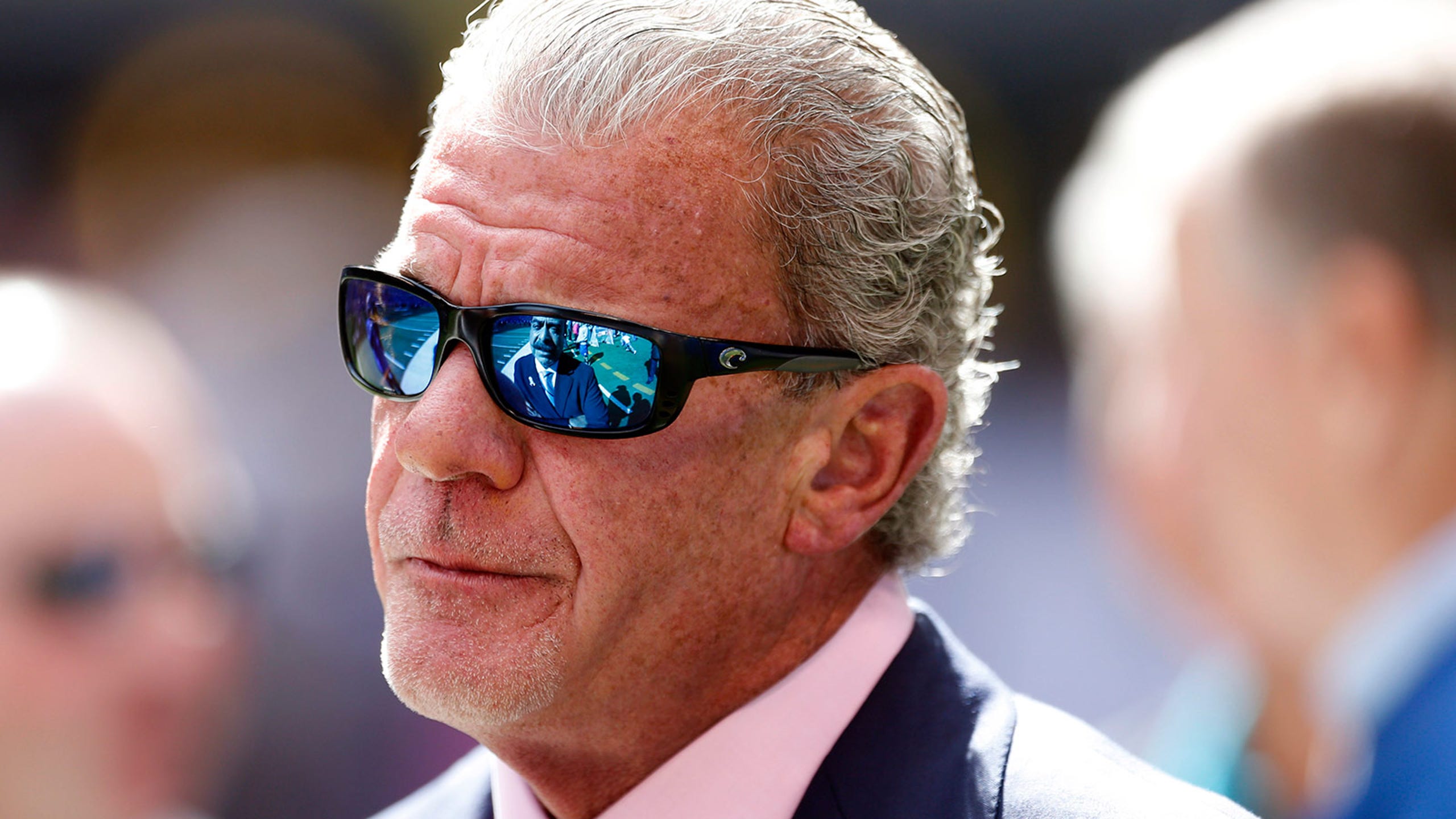 Irsay's expectations for Colts are as high as ever
BY foxsports • September 7, 2016
INDIANAPOLIS -- Indianapolis Colts owner Jim Irsay mapped out his expectations for the 2016 season Tuesday.
He believes the offense will have to hold its own until the defense gets healthy. He expects franchise quarterback Andrew Luck to take fewer hits. And, of course, he thinks Indy should still be playing after Jan. 1.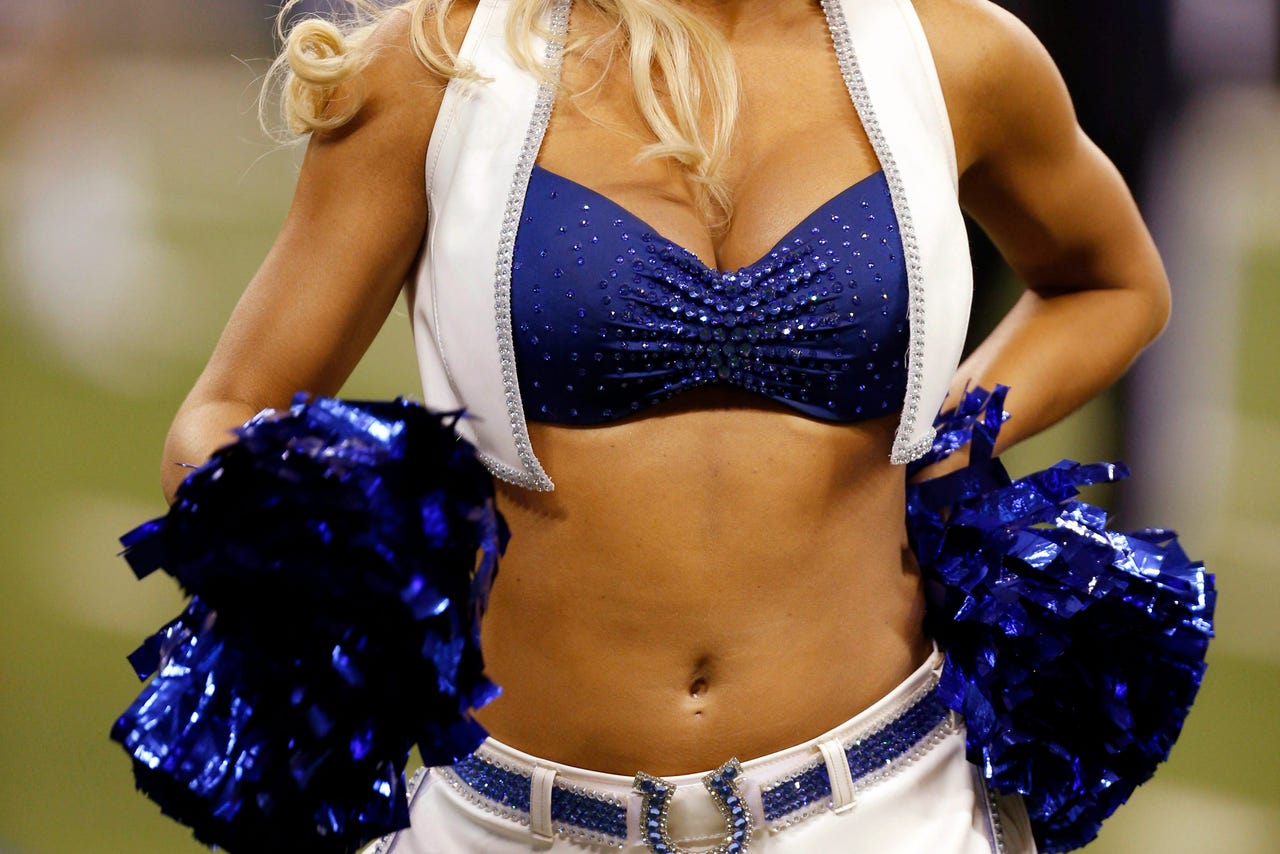 View from the sidelines: NFL cheerleaders 2016.
"We all sit here wondering what will be the development of this team -- who will the Colts be?" Irsay said, explaining a long-term vision just before four Colts players and four pro golfers teed off for a 3-hole golf tournament at the team complex. "I'm optimistic. I believe we can get to the top of Mount Everest and we can plant that Colts' flag."
It's a bold mission for a team that stumbled to 8-8 in 2015, missing the playoffs after starting the year as a trendy Super Bowl pick.
And Irsay is betting big he's right.
In January, he re-signed coach Chuck Pagano and extended general manager Ryan Grigson's contract. Both deals run through 2019.
On draft weekend, Irsay stood by Grigson's side and supported the notion of using four of eight draft picks on offensive linemen, including first-round selection Ryan Kelly.
In June, Irsay again ponied up, re-signing Luck to a $140 million deal that makes him the highest-paid player in league history.
What the Colts must do now is prove they were wise investments.
"We tried to have a tougher camp so we could have a tougher team," Irsay said. "This is the Indianapolis Colts and my expectation is that we will be playing in January in the playoffs."
Irsay looked right at home on the golf course designed by his neighbors, Pete and Alice Dye, as he stared across the complex's signature island hole. It was a design Dye borrowed from the TPC course at Sawgrass.
Both Dyes hung around to watch Kelly, tight end Dwayne Allen, punter Pat McAfee and kicker Adam Vinatieri team up with three players competing in this weekend's BMW Championship at nearby Crooked Stick Golf Course.
Irsay donated $50,000 to Autism Speaks and $25,000 to The First Tee of Indiana, then kicked in another $25,000 to each group when Vinatieri's blind 220-yard shot stayed on the island hole green. Holmes and Vinatieri won in a playoff. Irsay also agreed to donate another $30,000 in Marc Leishman's name.
But with Sunday's season opener against Detroit nearing, it didn't take long for the conversation to turn to football.
"We have to go out and re-prove ourselves," Irsay said. "People are wondering who are they, who are these Colts? Are they a 7-9 team that needs more help? Or are they a team with a good mix of veterans and young guys who can go out and win the division?"
Irsay again made it clear the top priority is taking care of Luck.
With the influx of rookie linemen and the hiring of former Miami Dolphins head coach Joe Philbin, Irsay is convinced the offensive line will be improved this season, though he was concerned after Luck was sacked three times and hit three more times by Philadelphia in a preseason dress rehearsal.
The real test comes Sunday.
"You've got to take care of business, you just have to," Irsay said. "We have to go out and win this football game this weekend -- there's just no other way to put it."
---
---