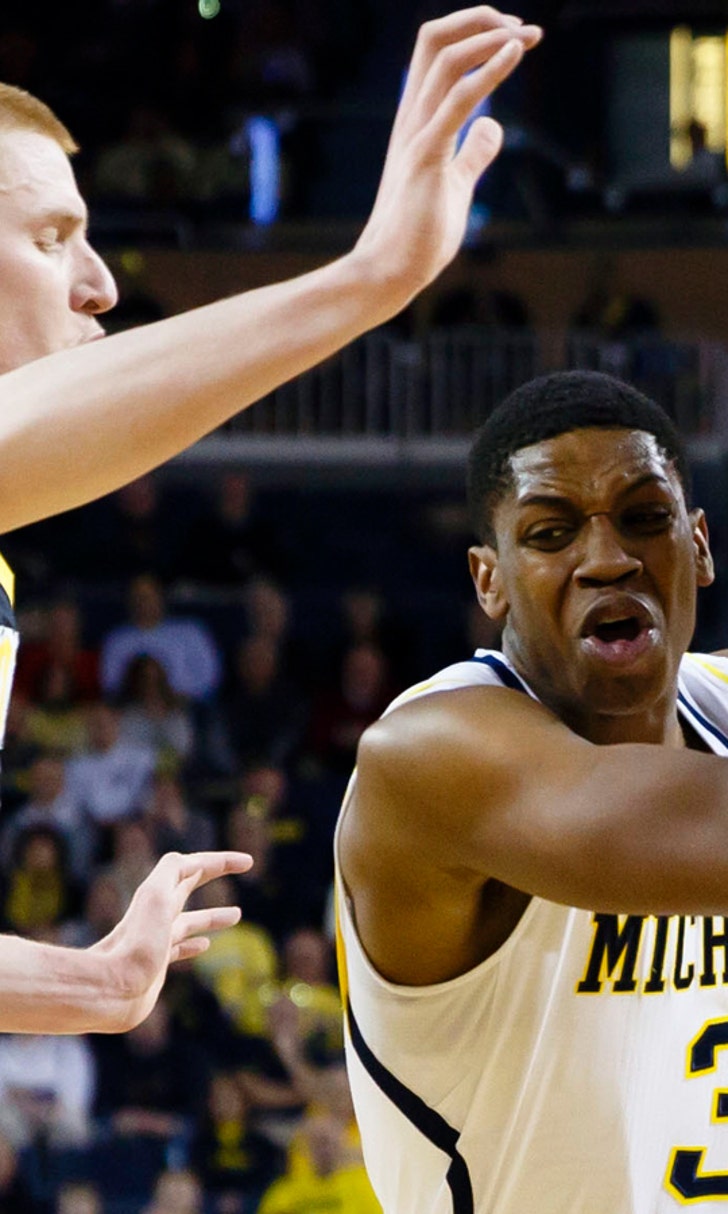 Iowa routs injury-plagued Michigan
BY foxsports • February 5, 2015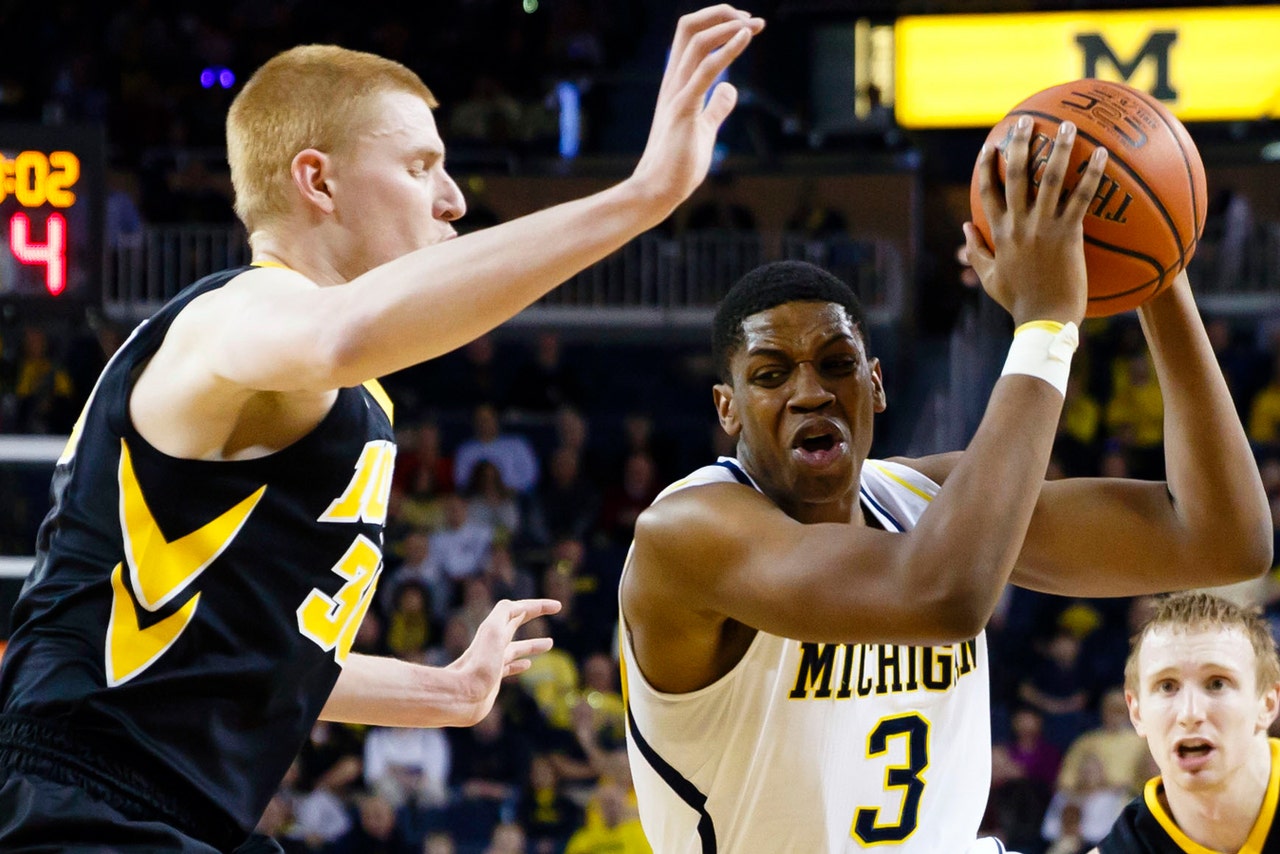 ANN ARBOR -- John Beilein was able to take a lot of positives out of Michigan's last two games -- overtime losses to Big Ten powers Wisconsin and Michigan State.
That wasn't the case Thursday night.
The Wolverines looked decent for about 13 minutes against Iowa at the Crisler Center before folding badly to lose 72-54 -- the first time the Hawkeyes had won in Ann Arbor since 2008.
The game changed with Michigan leading 21-19 with 6:39 left in the first half. Iowa had missed a jumper and the Wolverines had the ball with a chance to expand the lead against one of the Big Ten's worst defenses.
That's when Hawkeyes coach Fran McCaffery made a decision that turned a close game into a blowout -- switching from Iowa's usual man defense to a 2-3 zone. With Caris LeVert and Derrick Walton Jr. sidelined by long-term foot injuries, Michigan looked completely lost. They missed their last eight shots of the half, allowing Iowa to take a 10-point lead into the locker room.
"That really changed the game right there," Beilein said. "They have a lot of length out there, and that makes it tough -- much like when we struggled against Syracuse, and without Caris and Derrick out there this time. We really didn't play well against the zone at all."
In the second half, Michigan was equally ineffective with their own attempt at playing zone. Iowa only made four 3-pointers in the game, so it was the obvious strategy, but the Wolverines couldn't match up with a bigger opponent.
"We usually play good zone defense, but it is tough against a team that goes 6'9", 7'2", 6'9" across the front line," Beilein said. "We really couldn't match up with that, and they just threw the ball over our heads and into the post."
The size difference was obvious in the box score. Michigan was only able to grab 17 percent of their own missed shots, while Iowa was at 43 percent. That led directly to the Hawkeyes' 42-16 scoring advantage, as they were getting easy dunks and tip-ins while the Wolverines were forced into firing an endless stream of 3-pointers over Iowa's defense.
If there was a bright spot in all of that, it was the continued improvement of freshman Aubrey Dawkins. Dawkins struggled to get into the flow of the game in the first half, playing 13 minutes without scoring, but he and Spike Albrecht found a rhythm in the second period.
The son of Stanford coach Johnny Dawkins scored 16 points on just six field-goal attempts, including hitting four of his five 3-pointers. He didn't contribute much else -- he finished with one rebound without recording a steal, assist or blocked shot -- but it was one small block for Beilein to build on.
"It was good to see Aubrey getting involved and knocking down shots in the second half," he said. "He started hitting from outside, and Spike did a nice job of getting him the ball."
That's a good sign, but with LeVert out for the season and Walton not expected back any time soon, it is probably something that will be more important next year. In the meantime, Michigan fans probably have to accept the fact that, unlike the last few seasons, this March is going to be more about spring football than postseason basketball. 
---