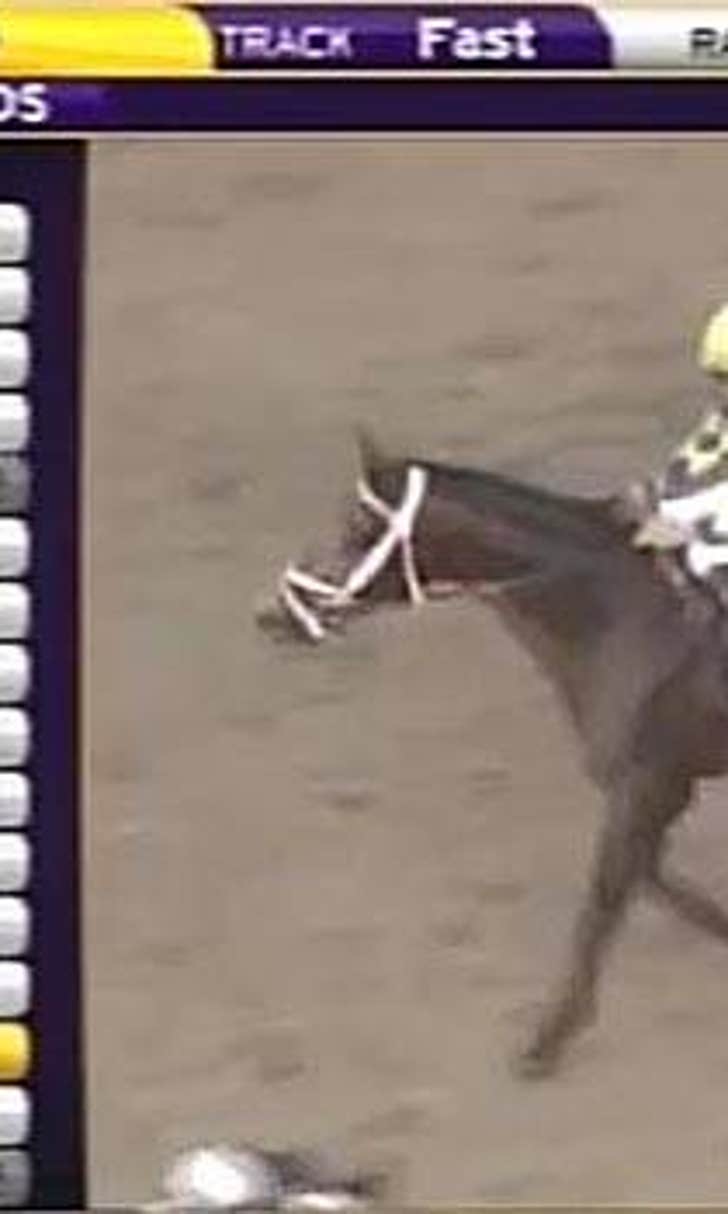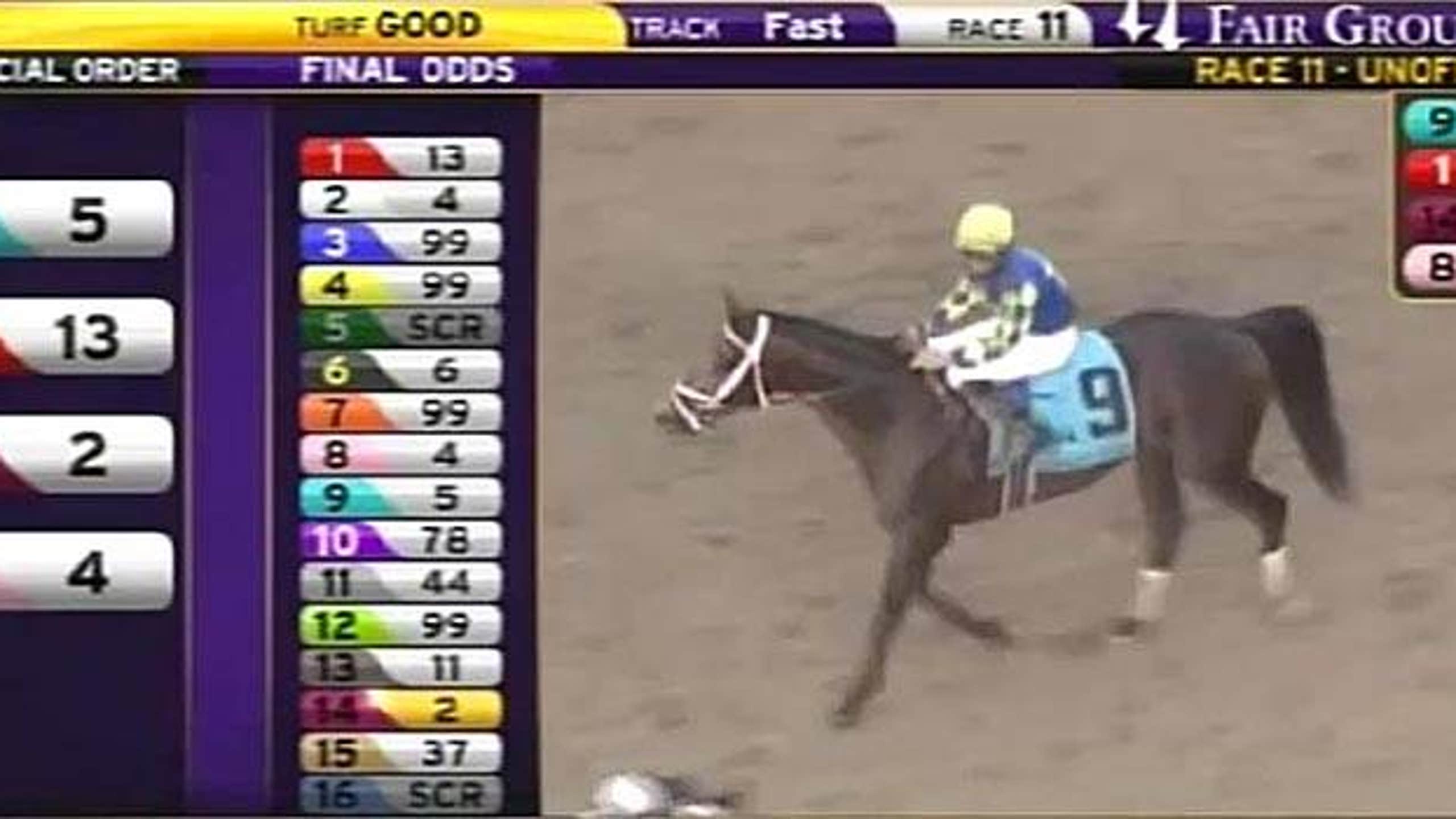 Intense Holiday appears to be a rising star after the Risen Star
BY foxsports • February 26, 2014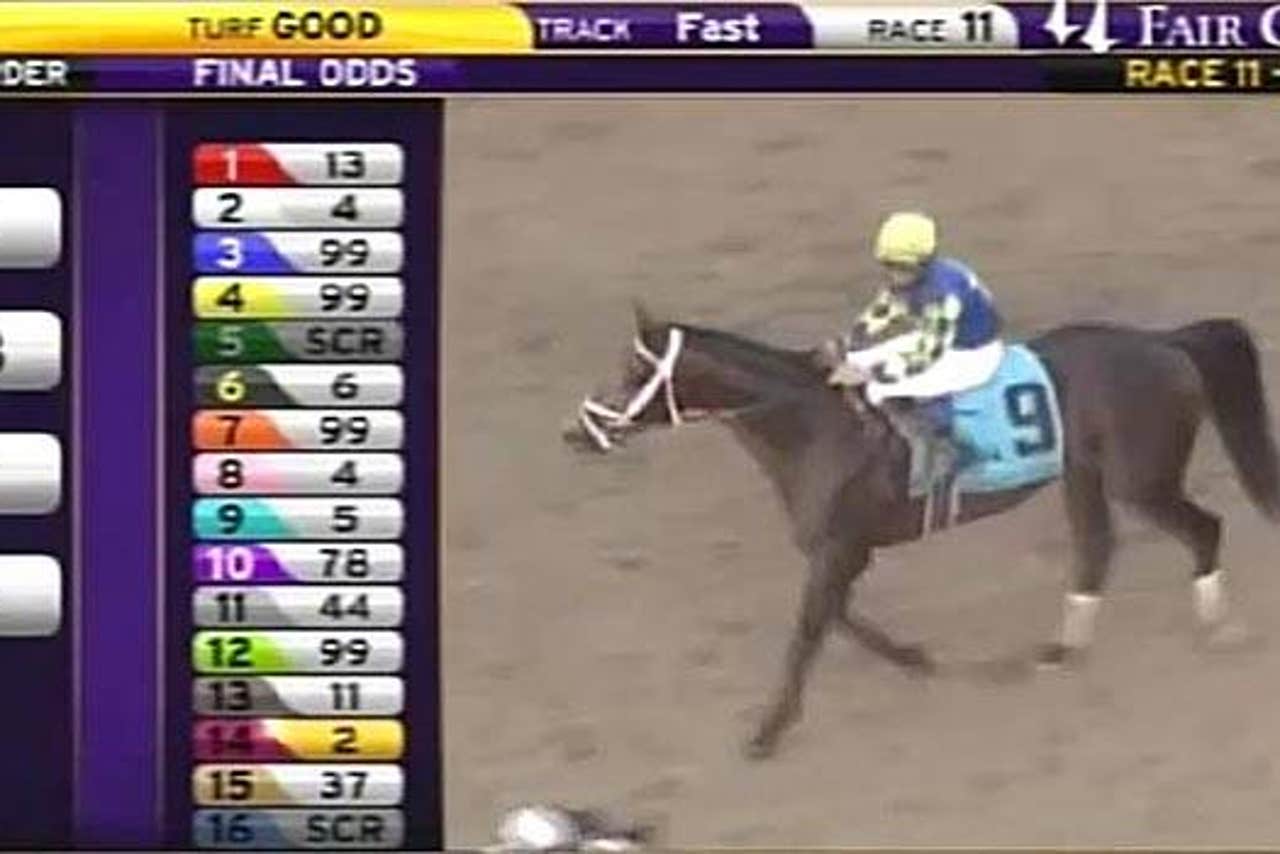 Making the Grade, which will run through the 2014 Belmont Stakes, focuses on the winners of the big races, usually from the previous weekend, who could impact the next Triple Crown. We'll be taking a close look at impressive winners and evaluating their chances to win classic races based upon ability, running style, connections (owner, trainer, jockey) and pedigree.
This week we take a closer look at Intense Holiday, winner of the Grade 2 Risen Star Stakes on Feb. 22 at Fair Grounds.
The Risen Star Stakes was a breakthrough race for Intense Holiday, a highly regarded colt who previously had run well in stakes competition without a victory. After opening the year with a third-place finish behind top 3-year-old Cairo Prince and Conquest Titan in the Grade 2 Holy Bull Stakes, Intense Holiday closed powerfully to collar Albano in the final strides of the Risen Star and guarantee his place in the Kentucky Derby.
The 50 points he earned moved Intense Holiday into first place on the Road to the Kentucky Derby leaderboard, and he should have a starting spot secure for the first jewel of the Triple Crown provided all goes well between now and May 3.
Ability: After finishing fourth in a pair of Grade 2 races as a 2-year-old and third in the Grade 2 Holy Bull Stakes to start his 2014 season, Intense Holiday was knocking on the door to join a group of accomplished Kentucky Derby hopefuls. His Risen Star score was a breakout performance in more ways than one.
He cemented his place in the Derbys, proved he can win against the elite of his generation, and recorded a career-best 106 Equibase Speed Figure. Up until the Risen Star, Intense Holiday was significantly behind the rest of the 3-year-olds when assessing his talent in terms of Equibase Speed Figure, but an 11-point jump in the Risen Star puts him right there with the top 3-year-olds.
A $380,000 purchase by Frank Brother, agent for owner Starlight Racing, Intense Holiday was obviously highly regarded at a young age and he is now rewarding his connections' confidence in him.
Running style: Intense Holiday does his best running late in races. He prefers to drop well behind the early speed and make one sustained rally. In his three previous stakes races – the Nashua, Remsen and Holy Bull Stakes - Intense Holiday was finishing willingly but not gobbling up ground on the eventual winners. That changed in the Risen Star as Intense Holiday finished strongly to prevail, making up a little less than two lengths in a final sixteenth of a mile clocked in :06.44. If you figure Intense Holiday covered the final sixteenth of a mile in a little more than six seconds, that means he was running quite well at the end.
The standard caution for closers applies to Intense Holiday. In his races, he will be at the mercy of the opposition when it comes to pace and will always face traffic concerns. Should a quality horse be permitted to set a leisurely pace, chances are Intense Holiday will be up against it trying to catch him late. Similarly, his chances could be compromised if Intense Holiday gets trapped behind a tiring horse just when he is accelerating. But all things being equal in the Kentucky Derby, I'd rather have my money on a horse who is just finding his best stride in the stretch than one running out of gas with an eighth of a mile to run.
Connections: Six-time Eclipse Award winner Todd Pletcher, who nominated a record 42 3-year-olds to the 2014 Triple Crown season, trains Intense Holiday. Pletcher won the 2010 Kentucky Derby with Super Saver and the 2007 and 2013 editions of the Belmont Stakes with Rags to Riches and Palace Malice, respectively.
Starlight Racing began in 2000 as the inspiration of lifelong racing fans Jack and Laurie Wolf. In 2004, Donald and Barbara Lucarelli joined the Starlight team as principals. Currently, Jack and Don serve as managing partners of Starlight, and Laurie and Barbara serve as StarLadies managing partners.
Starlight Racing, either alone or in partnership, has had four Kentucky Derby starters with Harlan's Holiday (seventh in 2002) the best result. Starlight campaigned Eclipse Award winners Ashado and Shanghai Bobby.
Intense Holiday has had four different riders for his seven career starts with Hall of Fame jockey Mike Smith aboard for the first time in the Risen Star.
Intense Holiday is the first winner from two starters produced by the Unbridled's Song mare Intensify, a half-sister (same dam [mother], different sire [father]) to 2001 Rebel Stakes winner Crafty Shaw and stakes winner Her She Kisses, who finished second in three Grade 2 races.
Intensify was winless in five races but Intense Holiday's grandam (maternal grandmother), Her She Shawklit, placed in a Grade 1 race at 1 1/8 miles and won multiple races at 1 1/16 miles. Intense Holiday's third dam (maternal great-grandmother), Shawklit, earned her only victory sprinting but as a broodmare produced Mr. Shawklit, a graded stakes winner at one mile, and Shawklit Man, a stakes winner at a mile.
As with many of the previous subjects in Making the Grade, I would not consider this a classic Kentucky Derby pedigree, but there is enough there to provide optimism that Intense Holiday can continue to excel as the distances get longer.
The question now is: can he close the gap on Cairo Prince and Honor Code, both of whom have defeated him by several lengths in previous races? From the looks of the Risen Star, Intense Holiday already took the critical first step.
---