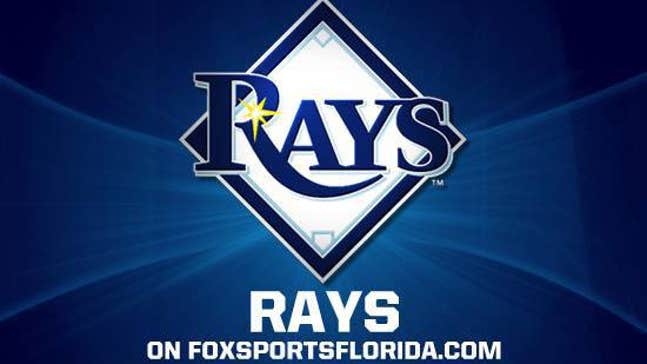 'Inside the Rays: Double Play' to premiere on Sun Sports on May 11
Updated
Mar. 4, 2020 10:05 p.m. ET

TAMPA, Fla. (May 9, 2014) -- On Sunday, May 11th at 5:00 p.m., Sun Sports, the statewide television home of the Tampa Bay Rays, will debut a new episode of "Inside the Rays" following the Rays vs. Cleveland Indians game. Titled "Double Play," this episode will give fans a behind-the scenes look into the personal lives of second baseman Ben Zobrist and his wife Julianna.
Hosted by Kelly Nash, the show dives into the marriage of Ben and Julianna Zobrist, along with their children Zion (5) and Kruse (2), as they put faith and family first in their life together. Learn how the Rays second baseman and Julianna, a talented Christian singer, navigate marriage and parenting through the highs and lows of a career in Major League Baseball and as a professional musician. Following up on the couple's March release of a book titled "Double Play: Faith and Family First," this is a tell-all story of two popular personalities with fascinating pasts.
This episode features sound from:
-- Rays Second Baseman Ben Zobrist and wife Julianna Zobrist
-- Rays Manager Joe Maddon
-- Rays Third Baseman Evan Longoria
-- Rays Outfielder Matt Joyce

Watch a bonus cut from Ben's annual wiffle ball tournament:
See all of this and more on the "Inside the Rays: Double Play," and be sure to follow @SunSportsRays on twitter and visit FOXSportsFlorida.com for channel listings and exclusive Tampa Bay Rays coverage.
About FOX Sports Florida / FOX's Sun Sports
FOX Sports Florida & FOX's Sun Sports are the regional television homes of the Orlando Magic, Tampa Bay Rays, Miami Heat, Miami Marlins, Tampa Bay Lightning, Florida Panthers, Florida State University and the University of Florida. The regional sports networks are available in more than 6.5 million cable & satellite homes across the state. FOX Sports Florida and Sun Sports are committed to making a positive impact in the communities we serve by engaging our audiences and providing award winning TV and web coverage of Florida's hometown sports teams. For more information, channel listings and how you can get involved with FOX Sports Florida / Sun Sports, visit www.foxsportsflorida.com.
---