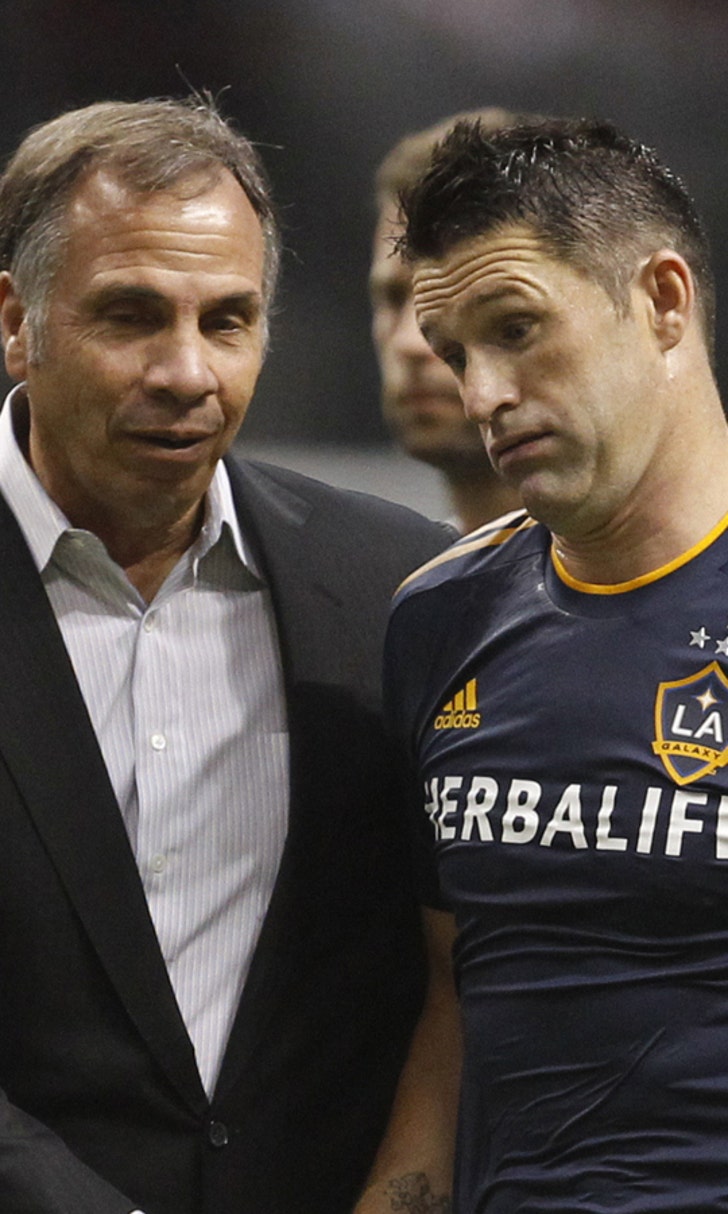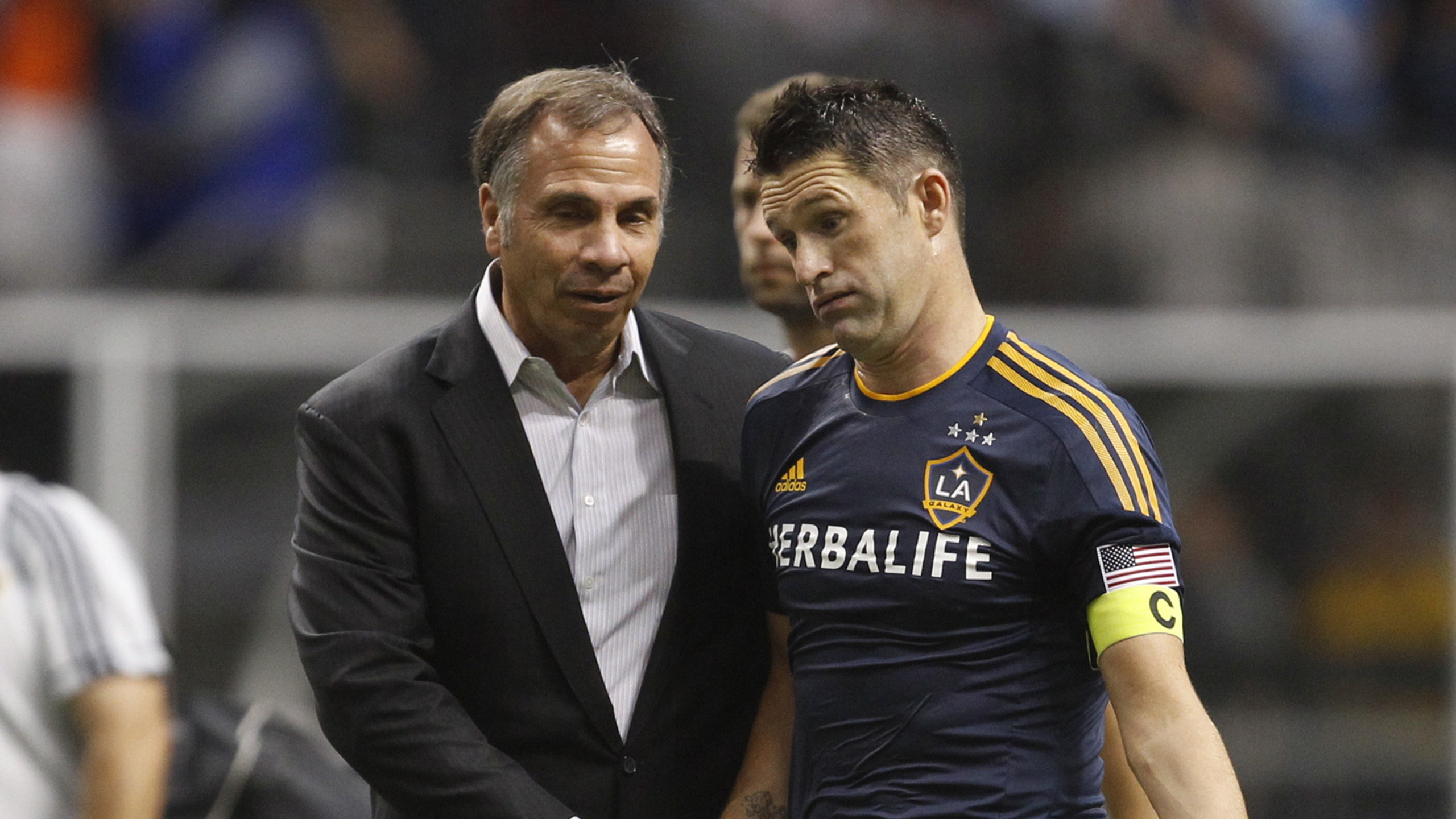 Inside MLS season preview: LA Galaxy plots a return to the summit
BY Kyle McCarthy • February 27, 2014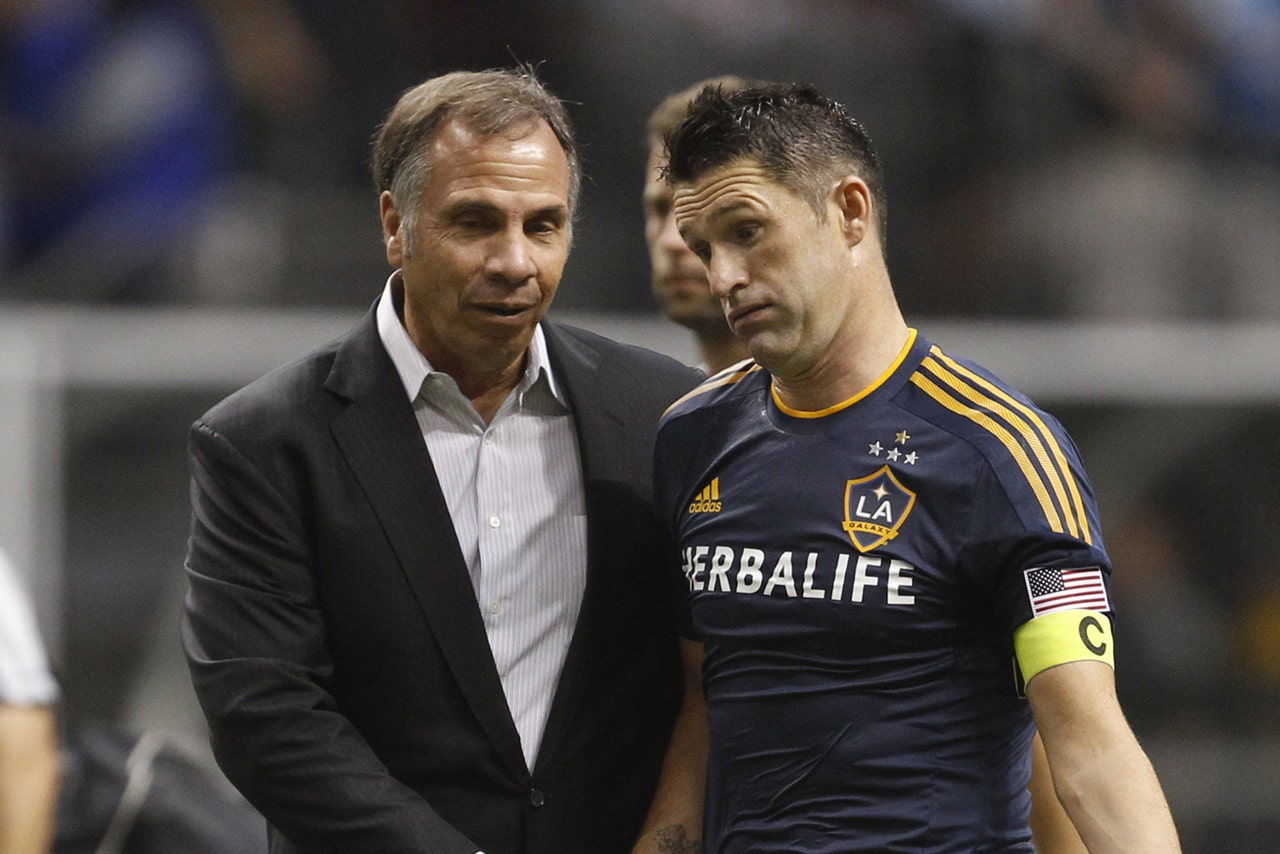 LA Galaxy entered last season with history in mind. The reigning champions ended their MLS Cup defense with their dreams dashed in Utah several weeks earlier than expected.
The quest for a three-peat in Carson never really hit its anticipated stride, truth be told. There were too many bumps along the way, too many matches where three points turned into one and one turned into zero. Those intermittent hiccups hinted at the eventual downfall to come. A third straight title simply proved too much for this Galaxy side – stripped of the retired David Beckham at the outset and searching for additional forwards by the end – to deliver.
By most reasonable standards, the campaign would have still constituted a success for a club coming off two championships. Not for the Galaxy. The defeat to Real Salt Lake in the Western Conference semifinals prompted a comprehensive look at the reasons behind the setback and the possible solutions ahead during the winter.
"The short answer was that we weren't good enough," Galaxy midfielder Landon Donovan said during the MLS media and marketing tour earlier this month. "We had a good group of players. We weren't deep enough. We didn't have enough guys that could fill in and do a good enough job. At the end of the year, we were playing a rookie in Gyasi [Zardes]. The only options we really had up front were me and Robbie [Keane]. We became too predictable. Robbie Rogers was still getting his feet under him and he was starting in that last playoff game. I just don't think we were good enough."
Galaxy manager Bruce Arena acted decisively in the transfer market to rectify those concerns. He procured Rob Friend on a free transfer and Samuel on loan from Fluminense to add two genuine target options up front and provide the flexibility to drop Donovan into midfield. Swedish winger Stefan Ishizaki joined to offer another option to fill the troublesome vacancy on the right side of midfield, while Baggio Hušidić returned Stateside to supply some depth in the center of the park. Several players departed to clear the necessary room to make those moves possible.
Donovan and Keane should benefit from the offseason additions of Rob Friend and Samuel.
The alterations reinforced the frailties of a year ago and strengthened the Galaxy considerably. It did not take long for Donovan and his teammates to notice their effect.
"When I went into camp a few weeks ago, there's a different feel, there's a different vibe," Donovan said. "The forwards we signed give us a completely different dimension. Gyasi looks like a different, even better player, now. He's more comfortable. We've added depth around the field. I think we have a very good team this year. I'm excited."
Plenty of work still remains to transform the promise into points. Some of the inherent issues – the concentration drops from time to time, the inconsistency from match to match (longest unbeaten run in 2013: four matches) and the lapses on set pieces – require more attention. Only the careful attention to detail throughout regular season will place the Galaxy in a position to vanquish those demons in pursuit of a third title in four seasons.
Even with Donovan, Keane and Omar Gonzalez leading the way, the margin for error isn't wide. This team must stare down the Western Conference gauntlet once again. All of the tools – a pair of matchwinners in Donovan and Keane plus a strong supporting cast – are in place to make a charge. And the journey commences with the same opponent that ended everything last season.
"The opening game of the season is important for us," Gonzalez said. "Last year, I felt we lost too many important points. We were there. We could have an extra 15 points had we just been a little more focused, a little more concentrated. For us, that starts with the first game of the year against Salt Lake."
It is a different road than the one traveled a year ago. But it is where the Galaxy must start in order to meet their usual expectations and step atop the platform with a trophy in hand once again.
2014 INSIDE MLS SEASON PREVIEWS
FEB. 24: Chicago Fire – Mike Magee's encore – Chivas USA
FEB. 25: Colorado Rapids – Exploring the new vision in Columbus – Columbus Crew
FEB. 26: D.C. United – Eddie Johnson steps into the spotlight again – FC Dallas
FEB. 27: Houston Dynamo – Galaxy plots a return to the summit – LA Galaxy
FEB. 28: Montréal Impact – New England Revolution
==
MARCH 3: New York Red Bulls – Philadelphia Union
MARCH 4: Portland Timbers – Real Salt Lake
MARCH 5: San Jose Earthquakes – Seattle Sounders – Sporting Kansas City
MARCH 6: Toronto FC – Vancouver Whitecaps
---