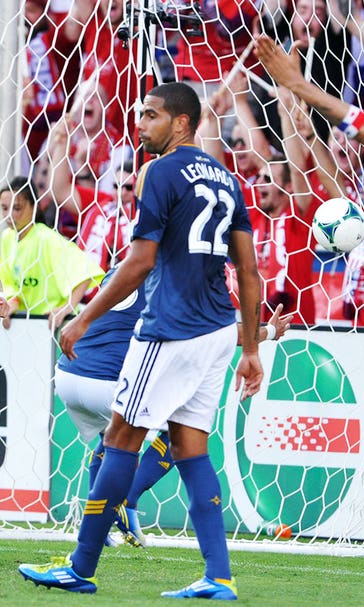 Inside MLS season preview: FC Dallas
BY Kyle McCarthy • February 26, 2014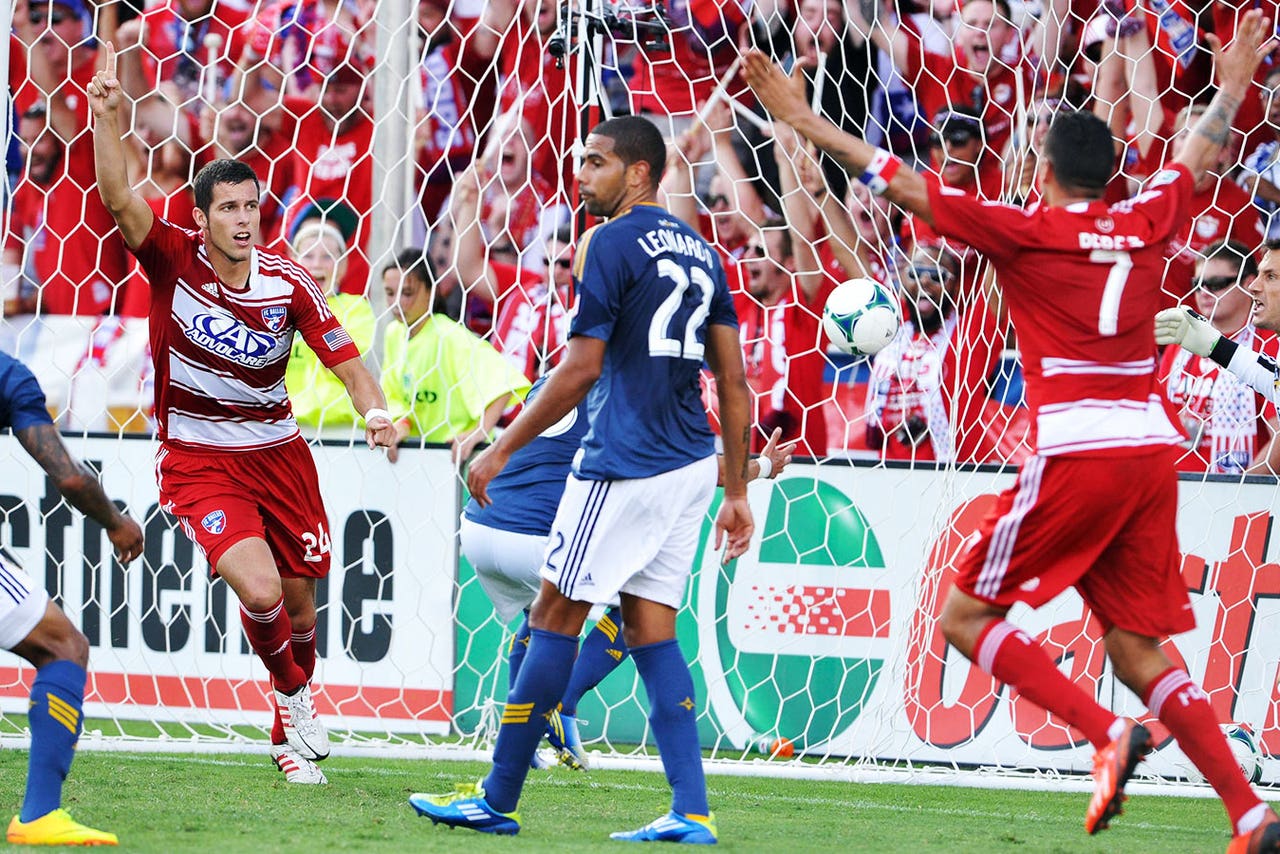 ESSENTIAL FACTS
Last year in a nutshell:
(as of February 25)
Incoming: COACH: Oscar Pareja (Colorado); MF: Ryan Hollingshead (sabbatical), Adam Moffat (Seattle), Brian Span (Djurgårdens IF/Sweden via weighted lottery), Hendry Thomas (Colorado); FW: Andrés Escobar (Dynamo Kiev/Ukraine), David Texeira (FC Groningen/Netherlands)
Outgoing: COACH: Schellas Hyndman (unattached); GK: Kyle Zobeck (unattached); DF: Ugo Ihemelu (unattached/medical reasons); MF: Erick (unattached), David Ferreira (Independiente Santa Fe/Colombia), Jackson (Toronto FC), Ramón Núñez (unattached), Victor Ulloa (unattached – competing for new deal during training camp), Bobby Warshaw (GAIS/Sweden); FW: Bradlee Baladez (unattached), Kenny Cooper (Seattle)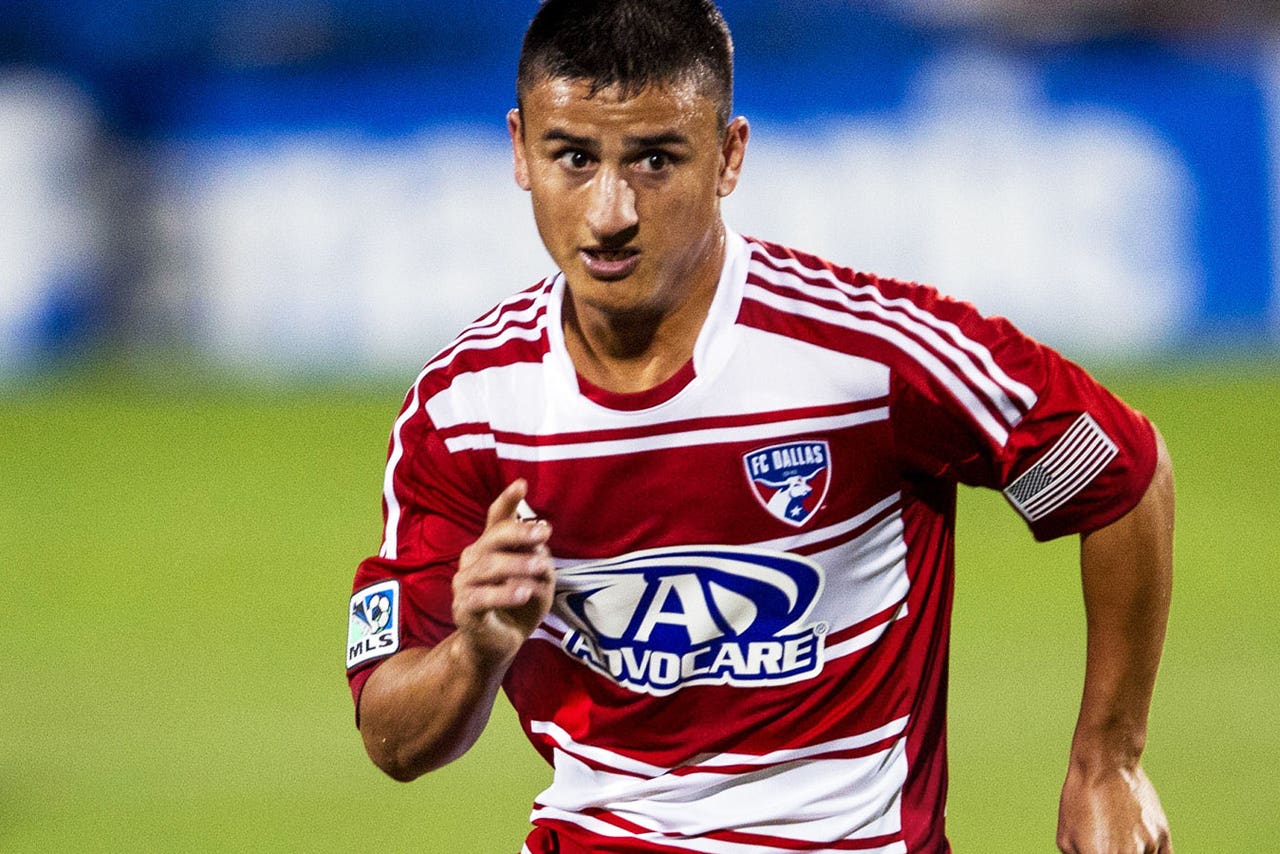 FC Dallas needs a midfield conduit in the wake of David Ferreira's exit. Mauro Diaz could step into the role and provide the sort of creativity and ingenuity required to drive FCD forward. 
FUNDAMENTALS
Key Player: The inevitable departure of David Ferreira paved the way for Mauro Díaz to take control of the creative reins. Oscar Pareja's system requires a useful conduit, the sort of midfielder capable of creating for others and retaining possession carefully. Diaz looms as the most likely option to fill that role with FCD. He doesn't need to replace the hard-driving Ferreira of old. He just needs to find a way to facilitate FCD's work in possession and prompt chances for others. The supporting cast around him is strong enough to thrive if he places them in a position to do so.
Strengths: FCD technical director Fernando Clavijo has compiled a talented, if sometimes frustrating, squad. The back four – led by George John in the middle – functions resolutely enough when everyone is healthy. Hendry Thomas finally erased the gaping void left by Daniel Hernández's retirement when he arrived from Colorado. The other options in central midfield – including Andrew Jacobson and Adam Moffat – know the league well. Diaz possesses the talent to link the play together. The attacking group combines blistering pace (Fabián Castillo and Andrés Escobar) with predatory instincts (Blas Pérez). Depth isn't a particular concern given the amount of options at Pareja's disposal and his preferred modus operandi.
Weaknesses: All of that talent comes with scant proof of high-level production over a period of time. Consistency presents a concern from both a health perspective (John, in particular, must find a way to stay on the field given the dearth of depth at center back) and a production slant (Castillo, for all of his tools, impresses only so often). Those factors are exacerbated by the need to adjust to Pareja's demands. FCD will tweak its approach a bit under the former Colorado boss this season with a greater emphasis on possession. Those efforts must involve improved supply lines to Pérez and more complete work in the center of the park to ensure all of the pieces mold together in the proper fashion. Perhaps the most pressing concern: despite all of the talent, there are a lot of things that need to fall into place neatly for this team to meet its own expectations.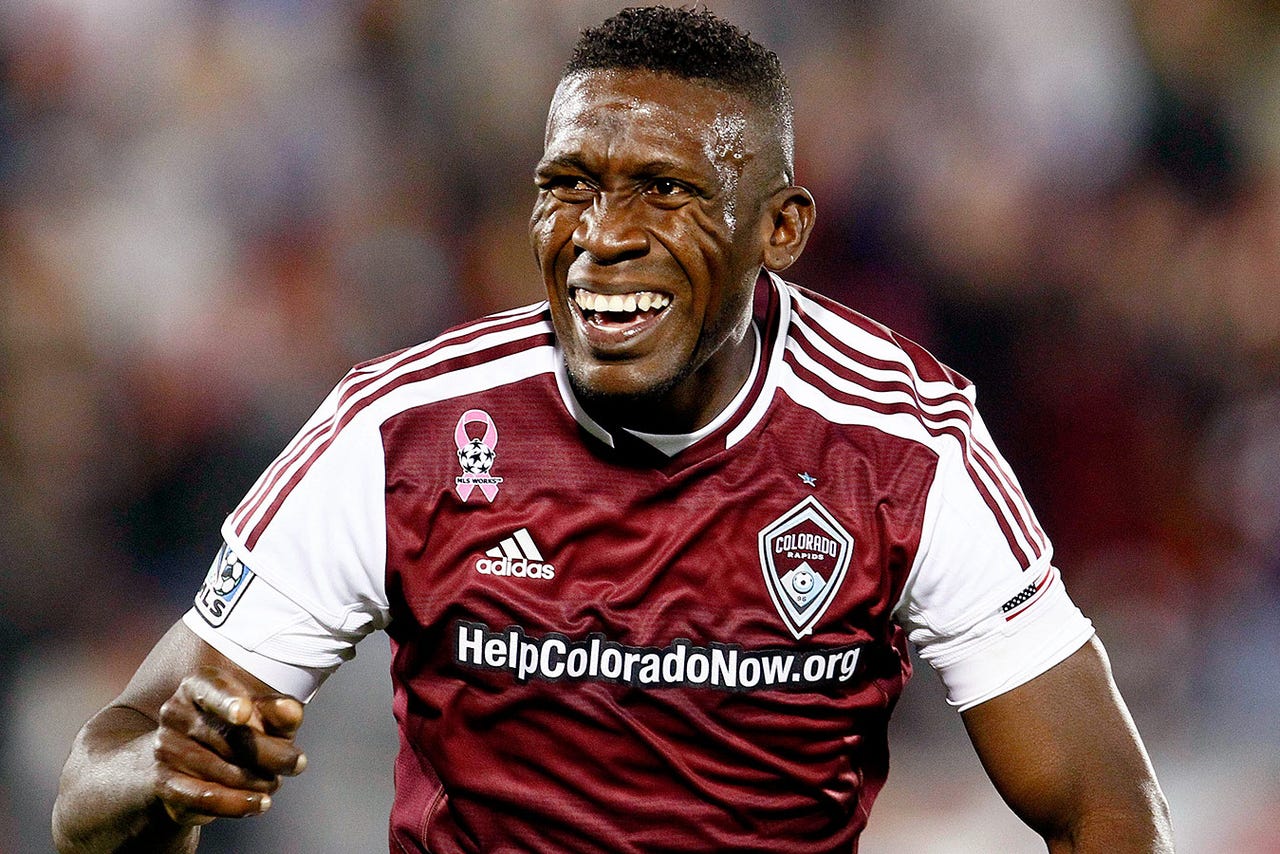 FCD acquired Hendry Thomas to provide some of the bite missing in central midfield.
PROSPECTS FOR 2014
Key questions:
● How long will it take Oscar Pareja to implement his ideas?: Colorado struggled for an entire season when Pareja took charge. This job won't require such an extensive culture change, but the players will still need some time to adapt to his particular demands. Thomas' presence in the middle of the park should aid the transition, but the onus will fall on others to drop in line quickly to ensure the principles are installed with no time to waste.
● Will Thomas' arrival solve the issues in central midfield?: Hernandez's retirement prior to last season left FCD with a void it simply couldn't fill in front of the back four. Thomas won't replace Hernández's long diagonals to start the counter, but he can offer the bite, the range and the tackling necessary to stiffen the resolve in the center of the park. FCD's midfield looked lightweight at times last year. If Thomas meets the standard he set with the Rapids last season, then that problem should dissipate in short order.
● Can one of the talented young attackers make the expected leap?: FCD scored plenty of goals last season (48 in 34 matches, a middle-of-the-pack sort of haul) without truly tapping into its potential. This crop of players – aside from the proven and generally steady Pérez, a genuine number nine who will score his fair share if supplied properly – boasts the talent to push forward this season. Castillo, Escobar and recent young Designated Player signing David Texeira must submit the sort of displays worthy of their pedigrees to lift FCD back to the postseason.
Best case scenario: Pareja casts a spell over his talented side and brings it to life once more. John leads a perfectly capable defense. Thomas adds the grit required to make the midfield function. Diaz steps into Ferreira's shoes and strings everything together as expected. Castillo and Escobar run riot around the prolific Pérez. FCD returns to the postseason and throws a scare into the expected frontrunners in the Western Conference before bowing out.
Worst case scenario: The spark fizzles out into frustrating inconsistency. All of the expected trouble spots – including the potential issues at left back – rise to the fore. Those missteps create a rougher than anticipated transition into the Pareja era. Results do not improve as much as expected. The talented components fall short of the mark and leave Pérez frustrated and isolated. And another infuriating season yields another mediocre record and another winter of wondering what might have been.
2014 INSIDE MLS SEASON PREVIEWS
FEB. 24:Chicago Fire – Mike Magee's encore – Chivas USA
FEB. 25:Colorado Rapids – Exploring the new vision in Columbus – Columbus Crew
FEB. 26: D.C. United – Eddie Johnson in the spotlight again – FC Dallas
FEB. 27: Houston Dynamo – LA Galaxy
FEB. 28: Montréal Impact – New England Revolution
==
MARCH 3: New York Red Bulls – Philadelphia Union
MARCH 4: Portland Timbers – Real Salt Lake
MARCH 5: San Jose Earthquakes – Seattle Sounders – Sporting Kansas City
MARCH 6: Toronto FC – Vancouver Whitecaps
---