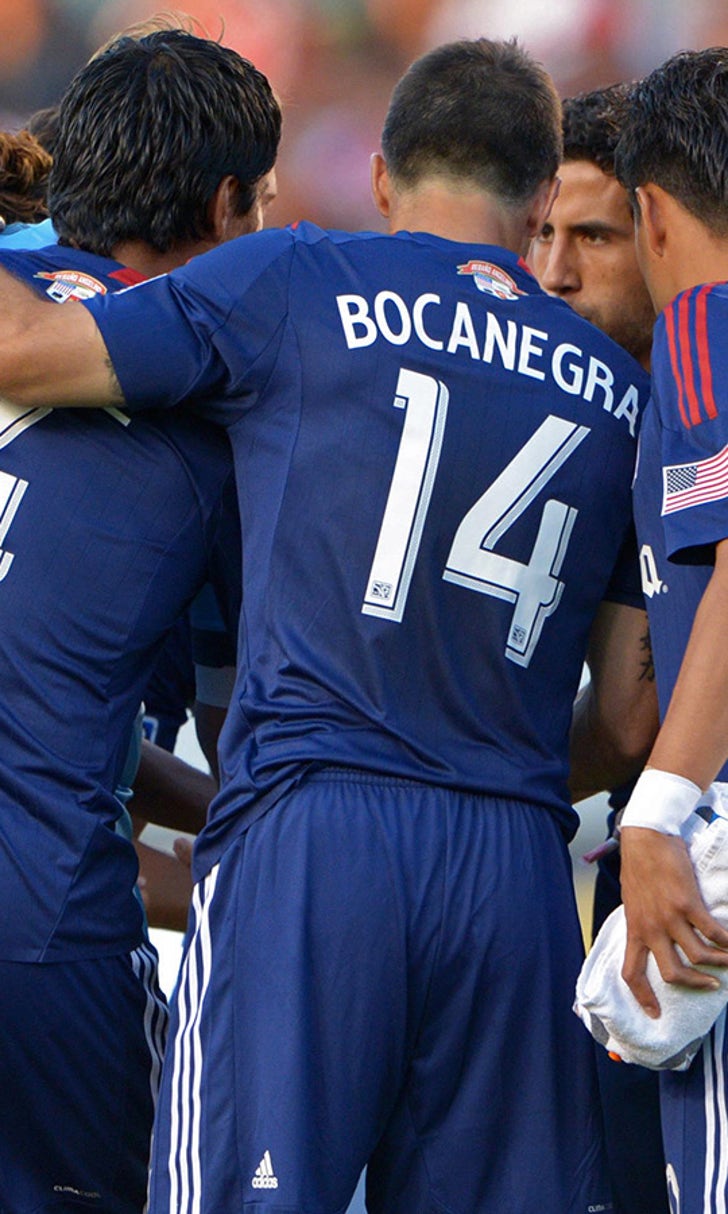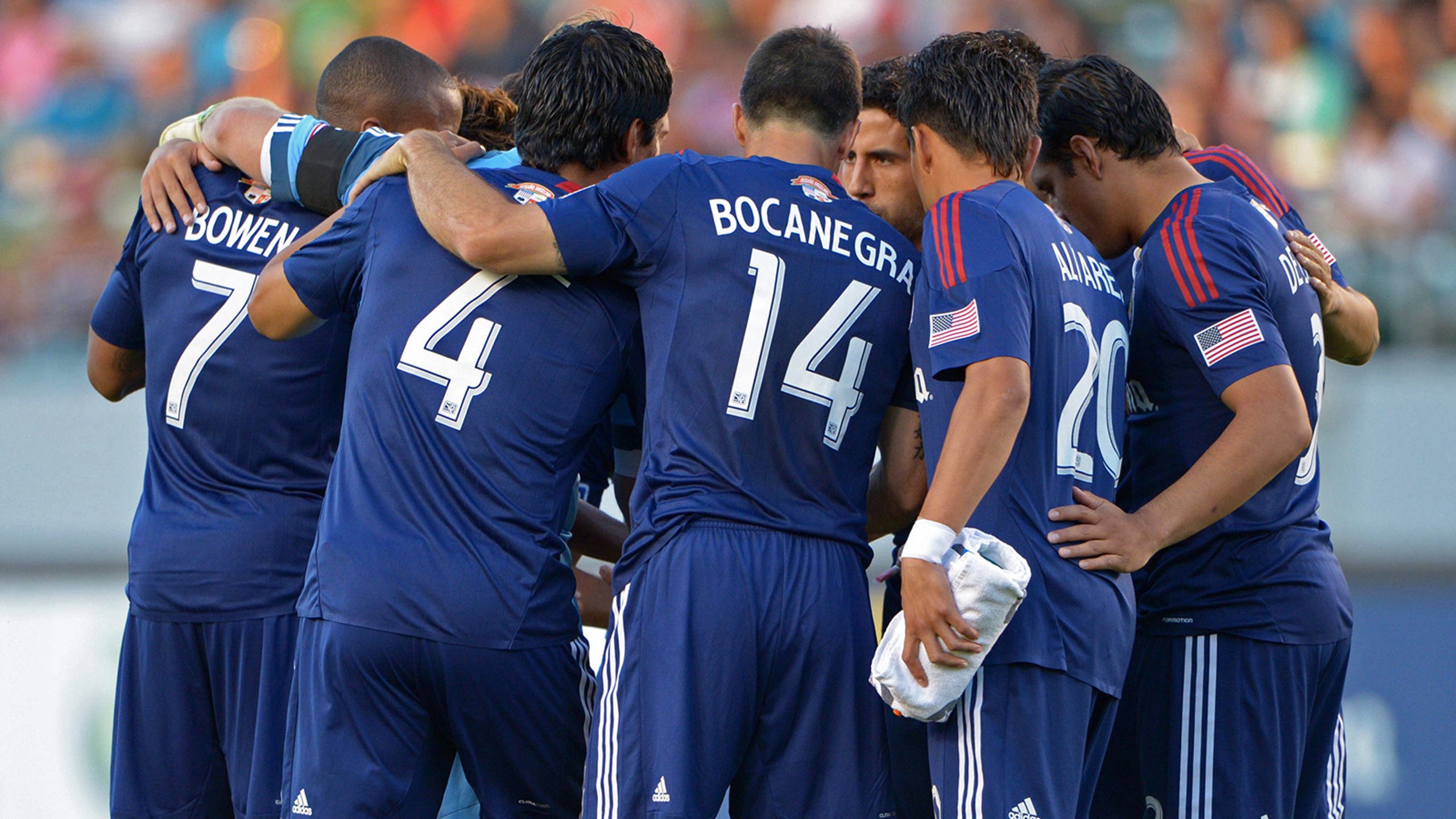 Inside MLS season preview: Chivas USA
BY Kyle McCarthy • February 24, 2014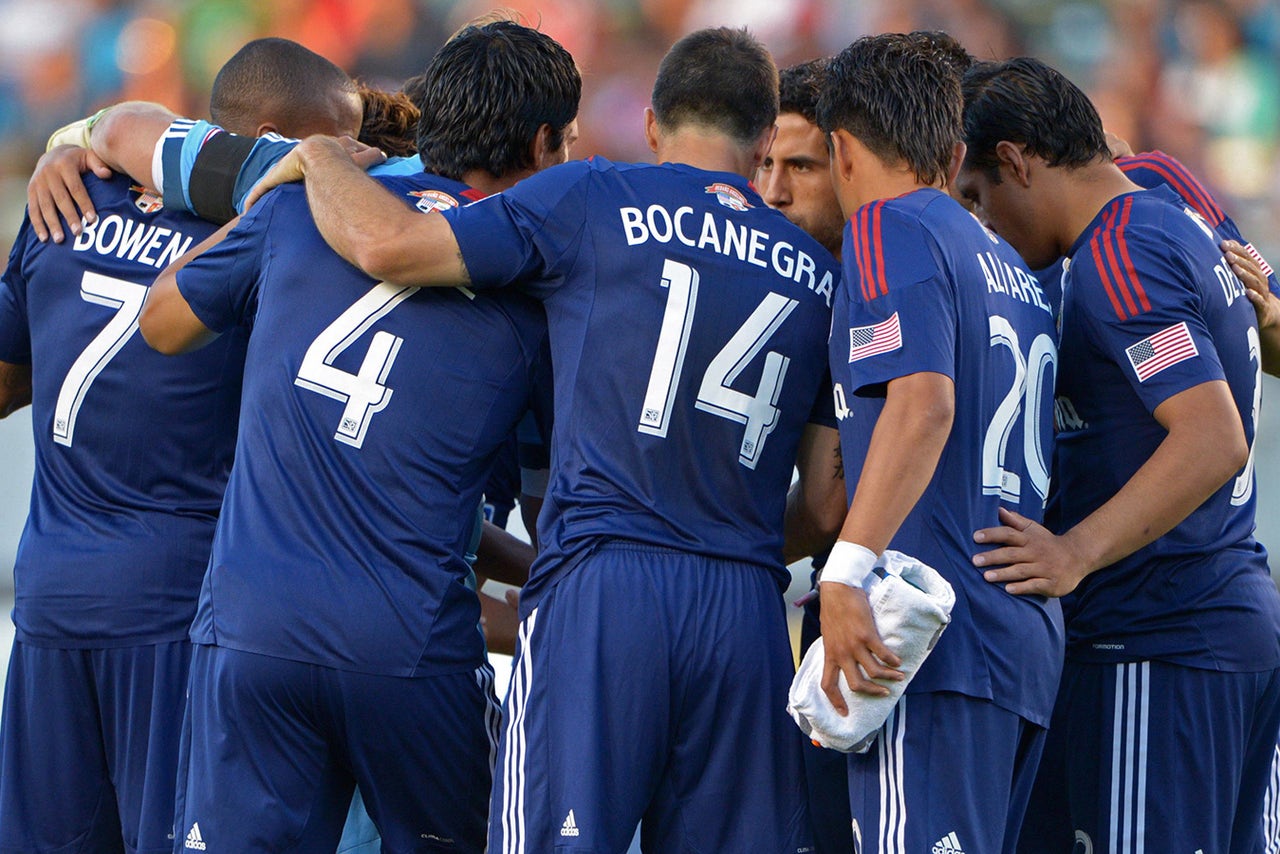 ESSENTIAL FACTS
Last year in a nutshell: Chaos reigned once again as the chopping and changing on and off the field consigned the Red-and-White to another lost season.
(as of February 23)
Incoming: INVESTOR/OPERATOR: MLS; COACH: Wilmer Cabrera (Colorado – assistant); DF: Andrew Jean-Baptiste (Portland), Tony Lochhead (unattached), Fejiro Okiomah (Charlotte Eagles); Andrew Ribeiro (Harrisburg City Islanders); MF: Thomas McNamara (Clemson), Agustín Pelletieri (Racing Club/Argentina), Mauro Rosales (Seattle), Donny Toia (Phoenix FC); FW: Bofo Bautista (unattached)
Outgoing: INVESTOR/OPERATORS: Jorge Vergara and Angelica Fuentes; COACH: José Luis Real (Chivas Guadalajara/Mexico – manager); GK: Patrick McLain (unattached); DF: Daniel Antúnez (unattached), Mario de Luna (Puebla/Mexico), Jaime Frias (Chivas Guadalajara/Mexico), Steve Purdy (unattached), Jorge Villafaña (Portland); MF: Gabriel Farfan (Chiapas FC/Mexico), Marvin Iraheta (unattached), Edgar Mejia (Puebla/Mexico), Josue Soto (unattached); FW: Tristan Bowen (Seattle), Julio Morales (Chivas Guadalajara/Mexico), José Manuel Rivera (unattached)
Erick Torres struck seven times in 15 appearances last season. He will need to keep scoring in order to provide Chivas USA with the necessary firepower.
FUNDAMENTALS
Key Player: Most teams in MLS would like the opportunity to name Erick Torres in their starting XI. The former Mexico youth international represents the primary source of danger for a team with few imposing threats in its squad. Torres floats into the right areas with his clever movement and polishes off chances when presented. Opposing teams must mark him carefully for as long as he stays in southern California.
Strengths: The recent takeover by MLS affords Wilmer Cabrera a chance to build for the entire season. His refined style of play fits neatly for this group of technical players cobbled together from a variety of peculiar sources. Torres offers a real thrust up front, while the midfield boasts more than enough potential pieces with Carlos Alvarez, Eric Avila, rookie Thomas McNamara (impressive in camp so far), Oswaldo Minda, Agustín Pelletieri and Mauro Rosales all in tow. Carlos Bocanegra and Andrew Jean-Baptiste form a resolute core in front of the always defiant Dan Kennedy.
Weaknesses: Cabrera faces a significant rebuilding job to increase the talent level to a point where this club can compete for a playoff spot. This squad – on paper, at least – is far weaker than its Western Conference counterparts. The fullback area does not appear anywhere near the desired standard in terms of depth and quality. The absence of genuine alternatives up front – no, Bofo Bautista certainly does not count over the long haul – will allow opposing defenses to mark Torres tightly until he eventually returns to Guadalajara.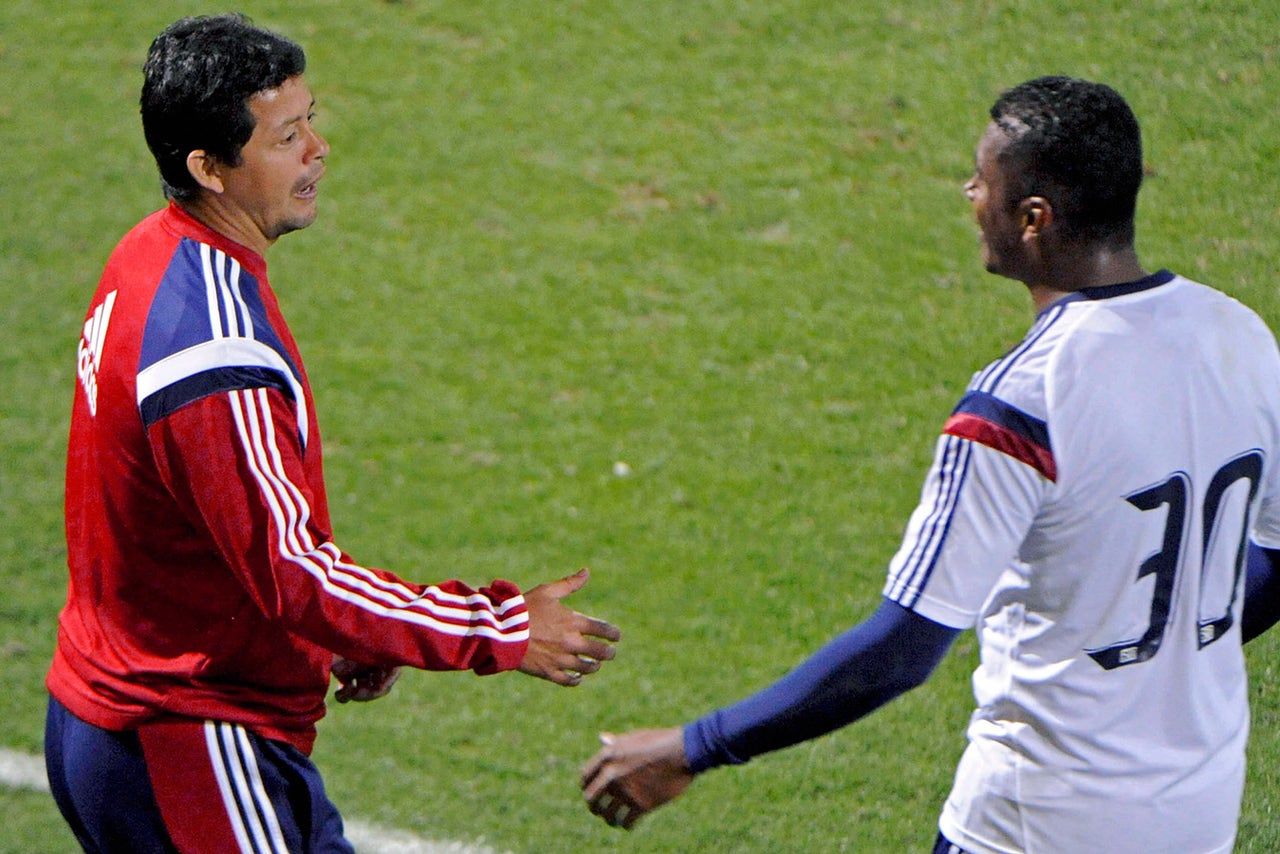 New Chivas USA boss Wilmer Cabrera must foster team spirit to give his side a chance to succeed this season.
PROSPECTS FOR 2014
Key questions
● Can the sale of the team galvanize the squad?: MLS' decision to purchase Chivas USA from Jorge Vergara offers some hope for the future after the destruction wrought by Vergara over the past few years. If these players band together and relish their plight, then they could exceed their limitations and surprise a few people.
● When will Torres leave southern California?: Chivas Guadalajara owner Jorge Vergara shipped Torres to Chivas USA on loan last year in a bid to spark him back to life. It paid off handsomely. Vergara has already promised to bring him back to Guadalajara when his loan ends in June, but MLS isn't so sure. If Torres leaves without a replacement in hand (and if Bautista eventually forces his way back to Mexico at some stage), then the Red-and-White looks awfully short of goals.
● Will Dan Kennedy endure another battering?: Kennedy served as a one-man act for much of last season with few players capable of accepting modest defensive responsibilities in front of him. Bocanegra and Jean-Baptiste offer some hope to rectify the cause, but the overall shape needs a complete overhaul in order to provide the perpetually shellacked Kennedy with the protection he deserves.
Best case scenario: The sum vastly exceeds its component parts under Cabrera's tutelage. Bocanegra leads a resurgent defense. Rosales turns back the clock to orchestrate in midfield. Torres scores a dozen by June. And the Red-and-White bids adieu to the Chivas USA name by making a protracted run toward the postseason and welcoming a new investor/operator before the end of the calendar year.
Worst case scenario: The flaws overwhelm the renewed sense of team spirit and the results suffer accordingly. It takes far too long to adopt the proper shape and work deftly within it. Kennedy once again finds himself under constant duress. The combination of aging legs and youthful exuberance in midfield fails under strict scrutiny. Torres checks out early with one eye on Guadalajara. The search for an investor/operator drags into 2015 and leaves Chivas USA in limbo yet again.
2014 INSIDE MLS SEASON PREVIEWS
FEB. 24: Chicago Fire – Mike Magee's encore – Chivas USA
FEB. 25: Colorado Rapids – Columbus Crew
FEB. 26: D.C. United – FC Dallas
FEB. 27: Houston Dynamo – LA Galaxy
FEB. 28: Montréal Impact – New England Revolution
==
MARCH 3: New York Red Bulls – Philadelphia Union
MARCH 4: Portland Timbers – Real Salt Lake
MARCH 5: San Jose Earthquakes – Seattle Sounders – Sporting Kansas City
MARCH 6: Toronto FC – Vancouver Whitecaps
---