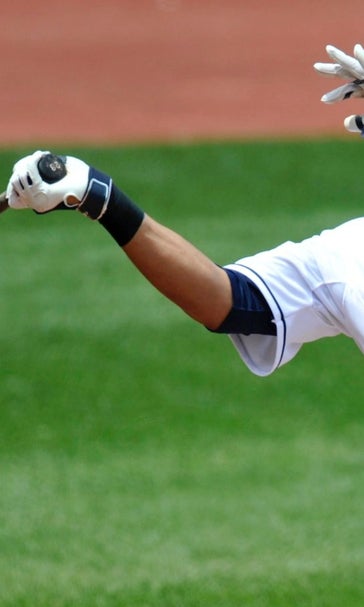 Indians playing best baseball of season
BY foxsports • May 9, 2014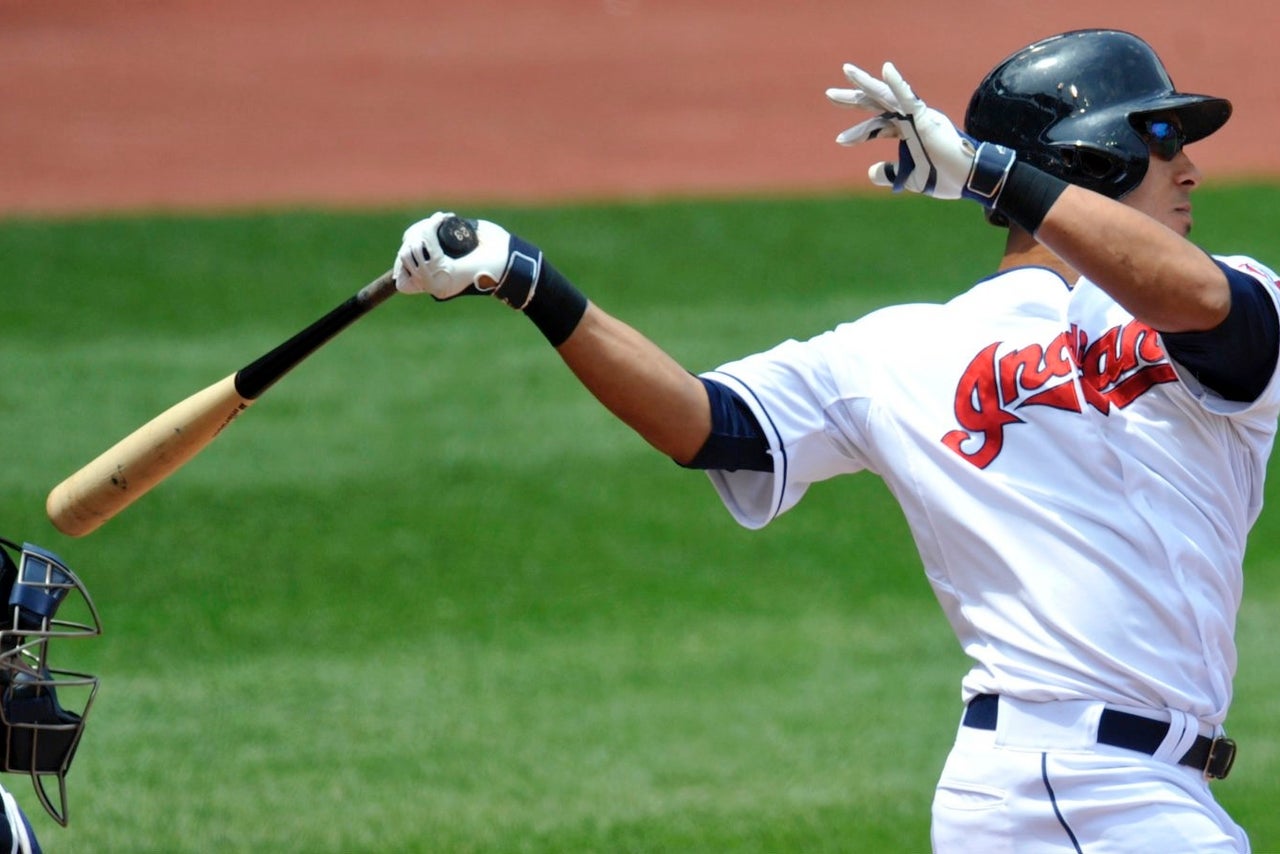 After a rocky start following their first playoff appearance in six years, the Cleveland Indians are playing their best baseball of the season.
They'll look to keep it going against the team that ended their postseason dreams after just nine innings in October.
The Indians try to stretch their season-best winning streak to four games and exact a little revenge in Friday night's opener against the Tampa Bay Rays, who will try to avoid a sixth consecutive home loss for the first time in nearly nine years.
Cleveland (16-19) just completed a 5-2 homestand, capped off by a sweep of Minnesota. Asdrubal Cabrera, who came into Thursday's finale hitting .215, had four of the Indians' season high-tying 15 hits and drove in three runs in a 9-4 victory.
"We needed this homestand. That's exactly what we needed," winning pitcher Justin Masterson told the team's official website. "Hopefully, that will help carry into this (Tampa) series, because there's a lot of momentum with the guys at the plate and guys are still pitching pretty good, too."
Friday's contest will be Cleveland's first meeting with the Rays since Oct. 2, when Tampa Bay beat the Indians 4-0 in the AL wild-card game at Progressive Field.
Cleveland only got four innings from Danny Salazar in that one, but on Friday will hand the ball to a pitcher who's shown he's capable of going deep into games. Two starts after going the distance in a win over Kansas City, Corey Kluber (2-3, 3.60 ERA) struck out 13 and allowed a run and three hits over eight innings Sunday before the bullpen caved in a 4-3 loss to the White Sox.
The right-hander set a franchise record by striking out seven consecutive batters, giving him 29 in his last 21 2-3 innings.
"It's a nice byproduct of having a good game," Kluber said. "I wasn't keeping track. I just tried to stay in the flow of the game and keep it going."
Kluber pitched two scoreless innings in his lone start against the Rays (15-20) on May 31 before that game was interrupted by nearly five hours of rain delays.
This time, he'll try to help hand Tampa Bay a fourth straight loss overall and sixth in a row at Tropicana Field. The Rays haven't lost that many consecutive games at home in a single season since June 17-26, 2005.
After taking four of six in Boston and New York, Tampa Bay returned home and totaled seven runs while getting swept in three games against Baltimore.
The Rays went 4 for 26 with runners in scoring position in the series, including 1 for 12 in a 3-1 loss Thursday.
"It's been real up and down, and inconsistent," said Evan Longoria, who's hitting .184 in his last 12 games. "Our goal right now is to figure out a way to get through it. Continue to be positive. We all want to win. We all want to do our part. When it doesn't work out, it's definitely frustrating."
Tampa may need its offense to come through in a big way with Jake Odorizzi (1-3, 6.83 ERA) on the mound. After throwing six scoreless innings while winning his season debut against Texas, Odorizzi has gone five or fewer in his last five.
The right-hander was perfect through three innings Saturday in the Bronx before giving up five hits, two walks and three runs over the next 10 plate appearances - leaving before recording an out in the fifth.
Opponents are batting .140 (7 for 50) against Odorizzi in his first time through the order, .442 (19 for 43) his second time through and .500 (9 for 18) the third.
Odorizzi has a 4.91 ERA in two career starts versus Cleveland, both of which came in September 2012 with Kansas City.
The Indians have lost 14 of their last 19 at Tropicana Field.
---