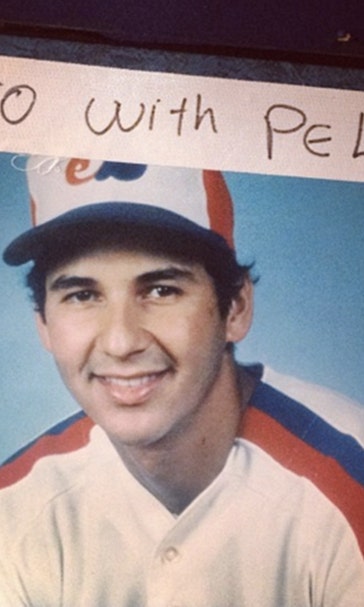 Indians pitcher taunts Tito Francona with throwback photo
BY Lindsey Foltin • May 9, 2014
It might be one day late, but Terry Francona just won the honors for Throwback Thursday Photo Of The Week.
No, Tito doesn't have Instagram or Twitter, so he didn't post this one himself.
Indians pitcher Danny Salazar uncovered this gem and apparently got a kick out of Francona's flowing locks. Armed with a sharpie, Salazar captioned the photo "Tito with Pelo!!" -- referring to his hair.
Salazar hung the classic snapshot in the dugout at Tropicana Field before Friday's series opener with the Rays:
In addition to owning two World Series rings from his time with the Red Sox, now there's proof that Tito once had a healthy head of hair and a million dollar smile.
---