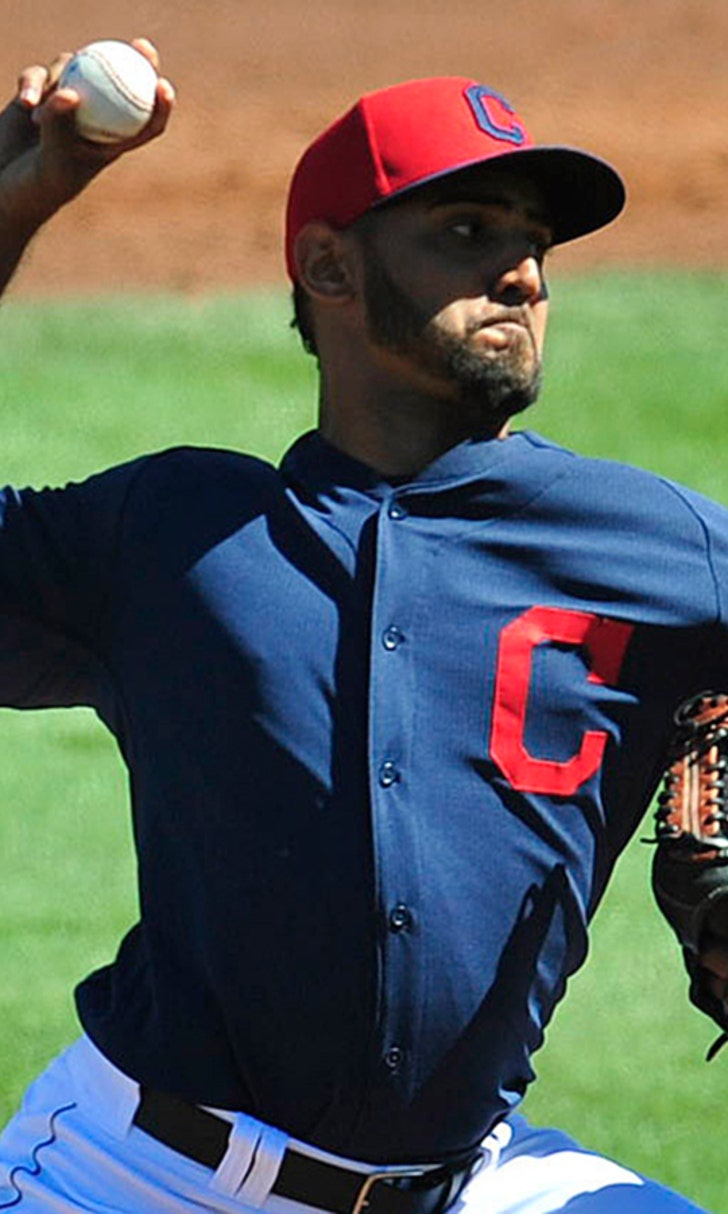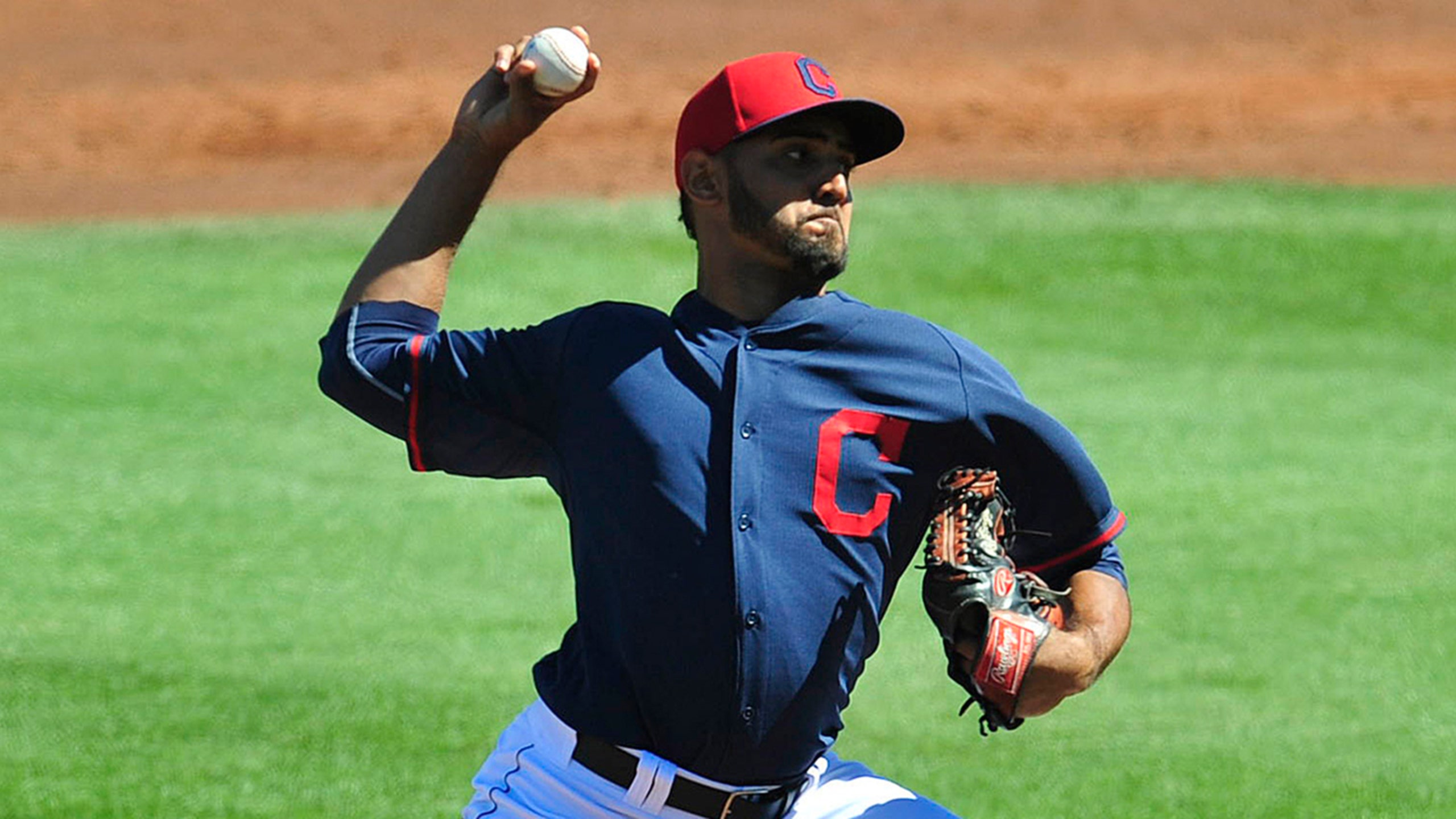 Indians' fielding woes lead to 11-9 loss to Royals
BY foxsports • March 6, 2015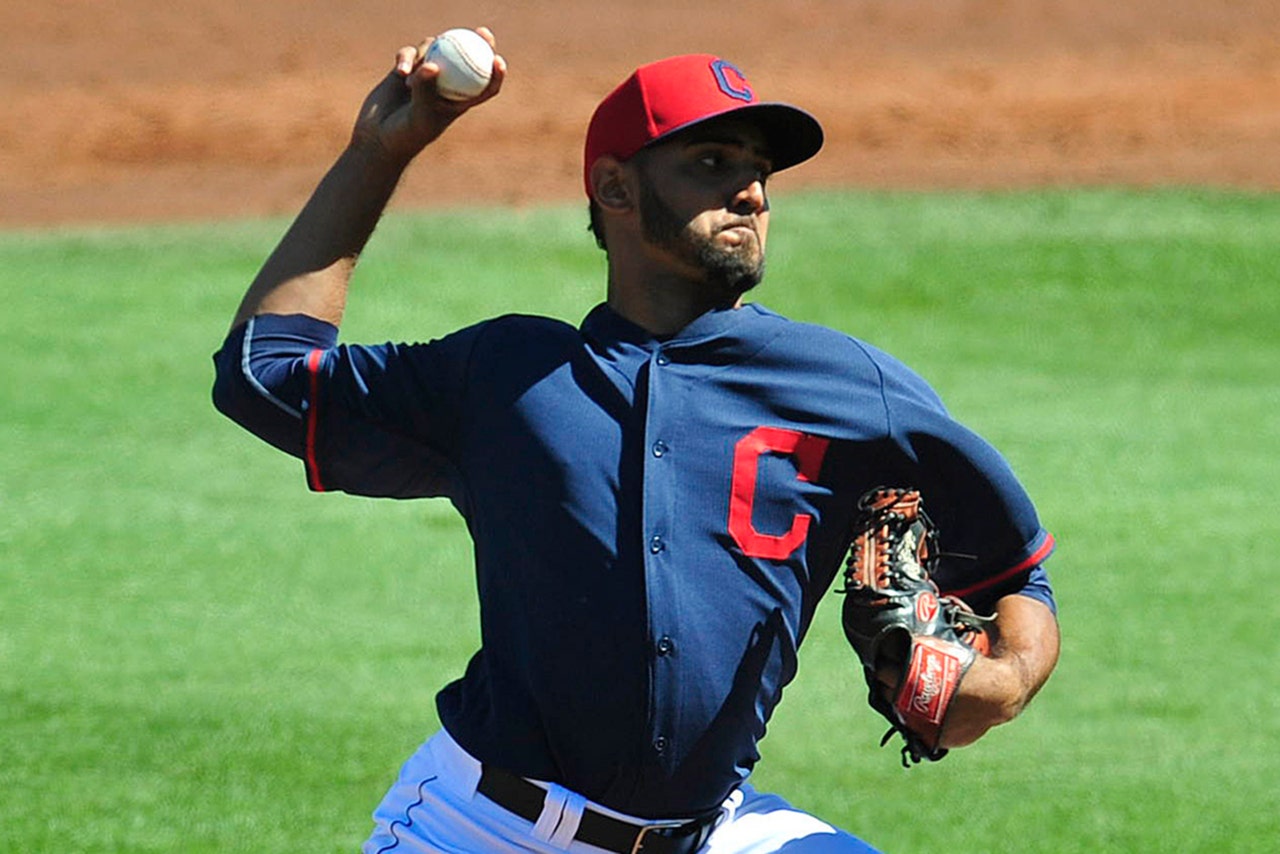 GOODYEAR, Ariz. -- Danny Salazar got off to a slow start in spring training last year that ended up hurting him early in the season.
With no restrictions on throwing, the right-hander got a jump on everyone else, reporting to the Indians Player Development Complex on Jan. 11 in order to prepare for the upcoming year.
"I flew here on my birthday. That was my present," Salazar said on Friday after pitching two innings in the Tribe's 11-9 loss to Kansas City at Goodyear Ballpark.
The right-hander threw 45 pitches, with 27 being strikes, and struck out four of the 10 batters he faced. However some of the things that hampered Salazar last year were evident again. He allowed a first-inning home run to Alex Rios and fell behind four hitters with 2-0 counts.
However, Salazar has four weeks to get things corrected. Last year he pitched only 10 1/3 innings in three major-league spring training games. Even Salazar admitted that he wasn't ready coming out of camp.
"I'm trying to work the corners and throw more inside," Salazar said. "I'm also working on my delivery so that I am not crossing my body a lot. This year I have no limit and have been practicing normal."
Salazar is one of five in the mix for the final spot in the rotation and knows that he is fighting for a spot. At least for the Indians, the advantage is that they can send him down to Columbus with an appearance in Cleveland sometime during the season.
Manager Terry Francona said he thought Salazar threw the ball well for this early in spring training and that he was happy that Salazar was driving the ball down in the zone.
Speaking for the first time since the start of spring training, Salazar apologized to his family, teammates and the organization after a January incident the weekend of Tribe Fest in which he was accused of sexual assault. No charges ended up being filed against him after an investigation by Cleveland police.
"I don't want to talk about that right now. I'll do it but at another time," he said.
FIELDING WOES: Officially, the Indians had two errors. Unofficially, it was more like four or five. The fielding struggles were largely responsible for the Royals' eight-run fifth.
"That's the kind of game that if you do that during the season you might not sleep at night," Francona said.
In the game, Zach Walters had two throwing errors; Jordan Smith misplayed a ball in the sun in center field while Tyler Holt and Michael Martinez let a ball drop in shallow right field. Walters should draw the most concerns since the Indians are looking at him as a utility player who can move around the infield and play the corner spots in the outfield.
Said Francona of Walters: "That is going to be part of his challenge, moving around the diamond and handle the positions."
Walters and the rest of the infield took extra field drills after the game on a side field at the team's complex. The extra defensive work after games is something that is likely to happen over the next week.
OFFENSIVE STANDOUTS: Ryan Raburn, who was the designated hitter, was 2-for-4 with two RBI and a run scored. Catcher Roberto Perez was 2-for-2 and had three RBI. Michael Bourn reached base all three times he was at-bat with a hit and two walks.
PITCHING NOTES: Shaun Marcum made his first spring appearance in two years and pitched two scoreless innings. The right-hander did not appear in a game last season until Aug. 1 after multiple setbacks due to arm soreness and fatigue.
Marcum, who made eight appearances in Columbus last season, allowed only two hits in the third and fourth innings.
"I thought he threw some good changeups. He's never been a guy who lights up the gun, but he looks pretty crisp," Francona said. "It has been a long haul for him now we get to see how he bounces back. He should feel good about himself."
Bryan Shaw did not have a good Cactus League debut as he was allowed a three-run homer to Brett Eibner in the fifth. Of the six runs Shaw allowed in two-thirds of an inning, only one was earned. But he also gave up four hits.
UP NEXT: The Indians host the Dodgers on Saturday. Corey Kluber gets his first Cactus League action of the season.
---