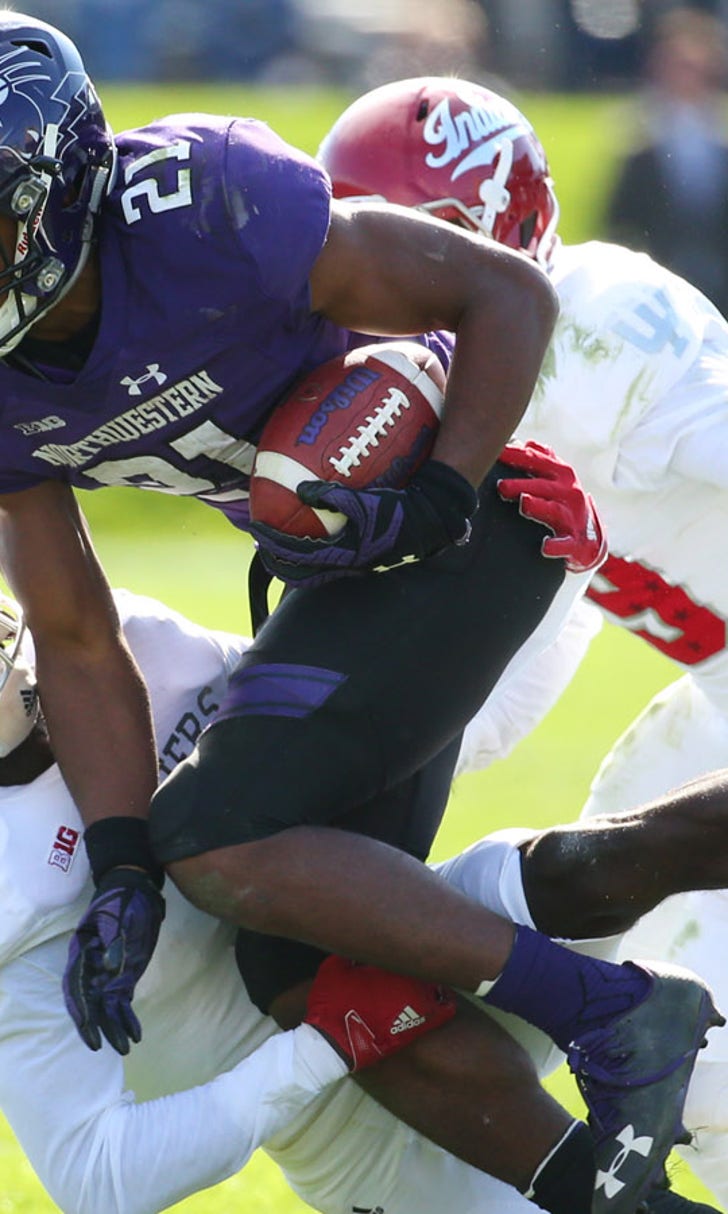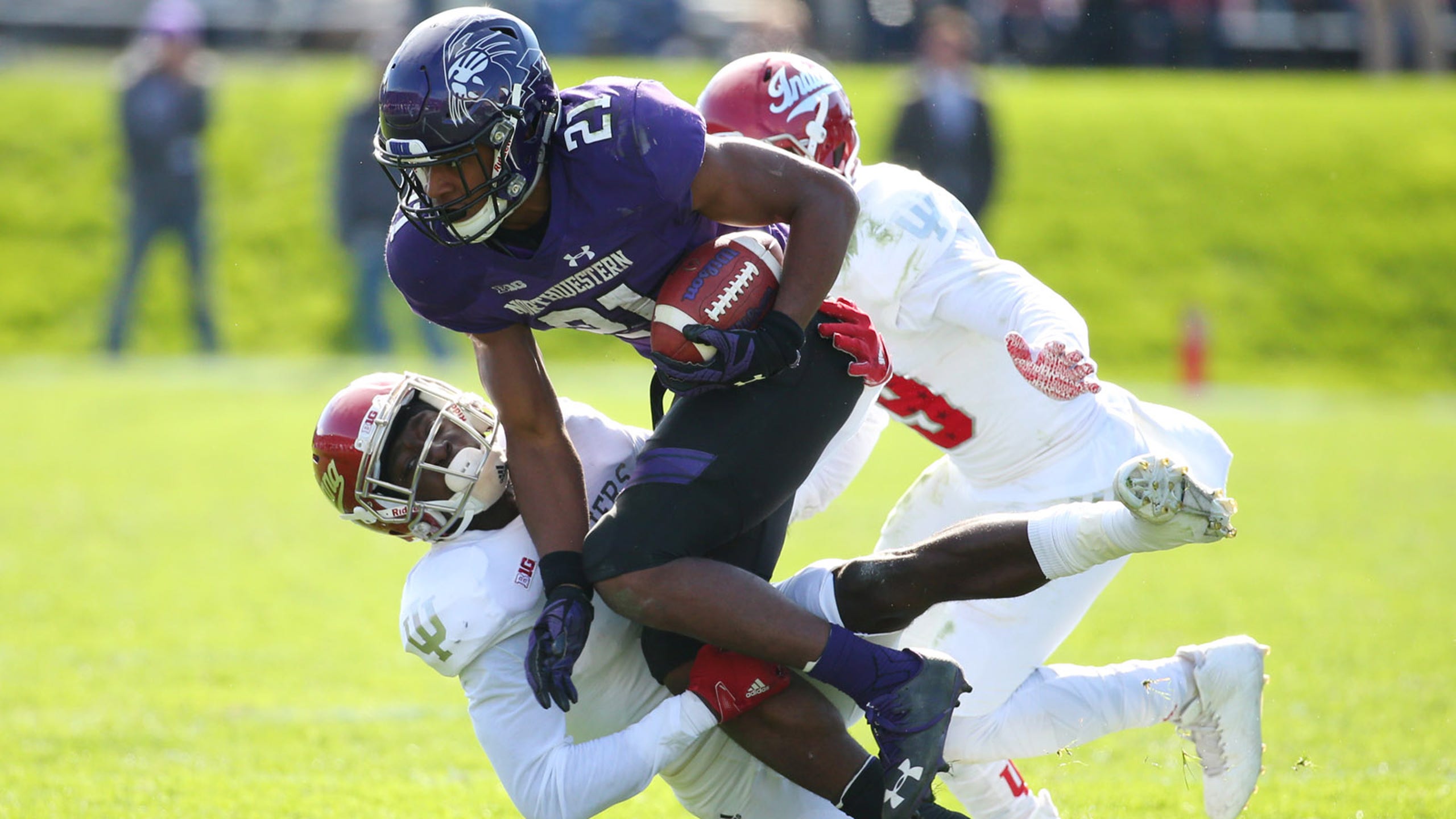 Indiana falls for third straight week, 24-14 to Northwestern
BY foxsports • October 22, 2016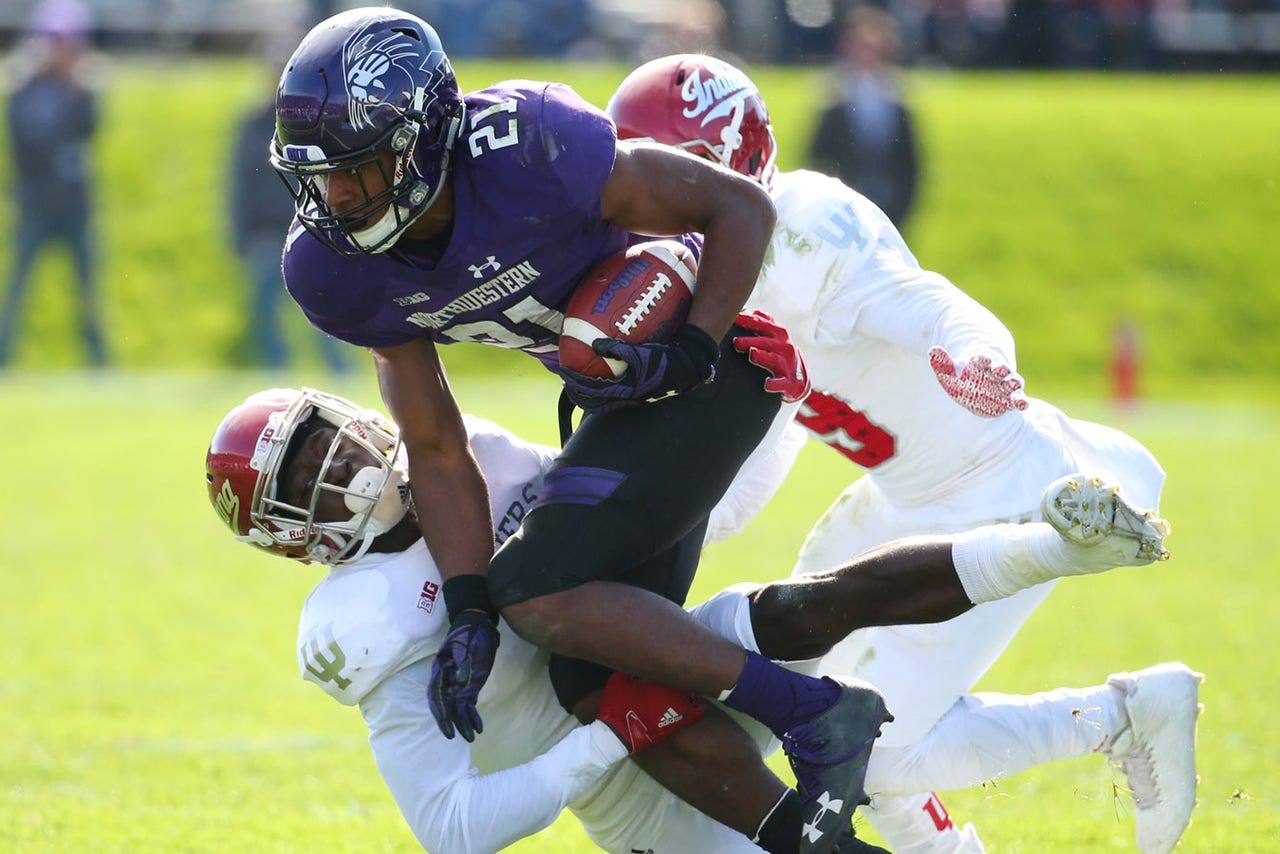 EVANSTON, Ill. -- Indiana and Northwestern have the look of two Big Ten teams passing in midseason. 
Quarterback Clayton Thorson threw for 285 yards and three touchdowns on Saturday, and the resurgent Wildcats bolted to an early lead then coasted past the Hoosiers 24-14 for their third straight victory. 
In a reversal of its 1-3 start to the season, Northwestern (4-3, 3-1) took a 24-3 lead and wasn't seriously threatened the rest of the way. 
"Without a doubt, (the difference) is the way we've prepared," Wildcats coach Pat Fitzgerald said in a hoarse voice that confirmed his more vocal leadership of late. "We really had to change gears with the way we practiced and worked out, a spring-ball type mentality." 
Meanwhile, Indiana (3-4, 1-3) dropped its third consecutive game after three victories in the first four starts. 
"To get out of this deal, we've got to batten down the hatches, circle the wagons and get better," coach Kevin Wilson said. "Five games left. We need to notch some victories." 
Thorson became the first Northwestern signal-caller since at least 2000 to throw three or more touchdown passes in three consecutive games. He completed 24 passes in 43 attempts and did not throw an interception. 
Running back Justin Jackson led the Northwestern ground attack with 106 yards in 28 carries. 
"Everything worked for us in the first half," said Thorson, who left the game briefly because of an unspecified upper-body injury midway through the fourth quarter. "We ran for a bunch of yards. We passed for a bunch of yards. We were really balanced." 
The Wildcats took the opening kickoff and drove 70 yards for a touchdown, as the Hoosiers had no answer for their no-huddle offense. Thorson connected with Solomon Vault on a 17-yard pass to complete the 11-play drive. 
After Indiana was unable to move the ball on its next possession, Northwestern needed only five plays to score again. 
Thorson completed three straight passes for first downs, the last to Austin Carr for a 34-yard touchdown. It marked the sixth straight game in which Carr scored on a pass reception. 
Griffin Oakes cut the deficit to 14-3 on a 21-yard field goal five minutes later, but the Wildcats responded immediately. 
On the first play of the second quarter, Thorson hooked up with Macan Wilson on a 32-yard strike to climax a nine-play, 79-yard drive. 
"We were a little flat-footed early, but they got a handle on it, got a good beat on it," said Wilson, whose team didn't allow a point in the second half. "That's a credit to not just the coaches but the kids, because they settled down, and they needed to." 
Nick Westbrook scored Indiana's lone touchdown on a three-yard run late in the third quarter. 
Forced to throw often in the second half, Hoosiers quarterback Richard Lagow completed 35 of 59 attempts for 319 yards. He was intercepted twice. 
Westbrook paced the receivers with 10 receptions for 126 yards. 
TAKEAWAY 
Indiana: While the defense continues to hold its own, there has been little evidence of the high-powered attack that Wilson was expected to bring with him from Oklahoma five years ago. The offense has scored just five touchdowns and 51 points in the last three games. "Same story -- can't run it and can't score points. So, poorly-coached," Wilson said.... Fitzgerald and Wilson served as Northwestern assistants under since-deceased coach Randy Walker in the 2001 season. "Coach Walker was looking down on us today," Fitzgerald said. 
Northwestern: After a slow start, Jackson has busted out in a big way with 465 yards rushing in the last three games. Jackson totaled 359 yards on 60 carries in victories at Iowa and Michigan the last two previous weeks. ... Carr caught seven balls for 125 yards. He was the Big Ten leader in and receptions (43), yards (595) and TDs (eight) at the start of the day. ... Wilson's touchdown was the first of his collegiate career.
UP NEXT 
Indiana hosts Maryland at Memorial Stadium on Saturday. 
Northwestern faces a stiff test at Ohio Stadium on Saturday when they meet second-ranked Ohio State in Columbus.
---
---