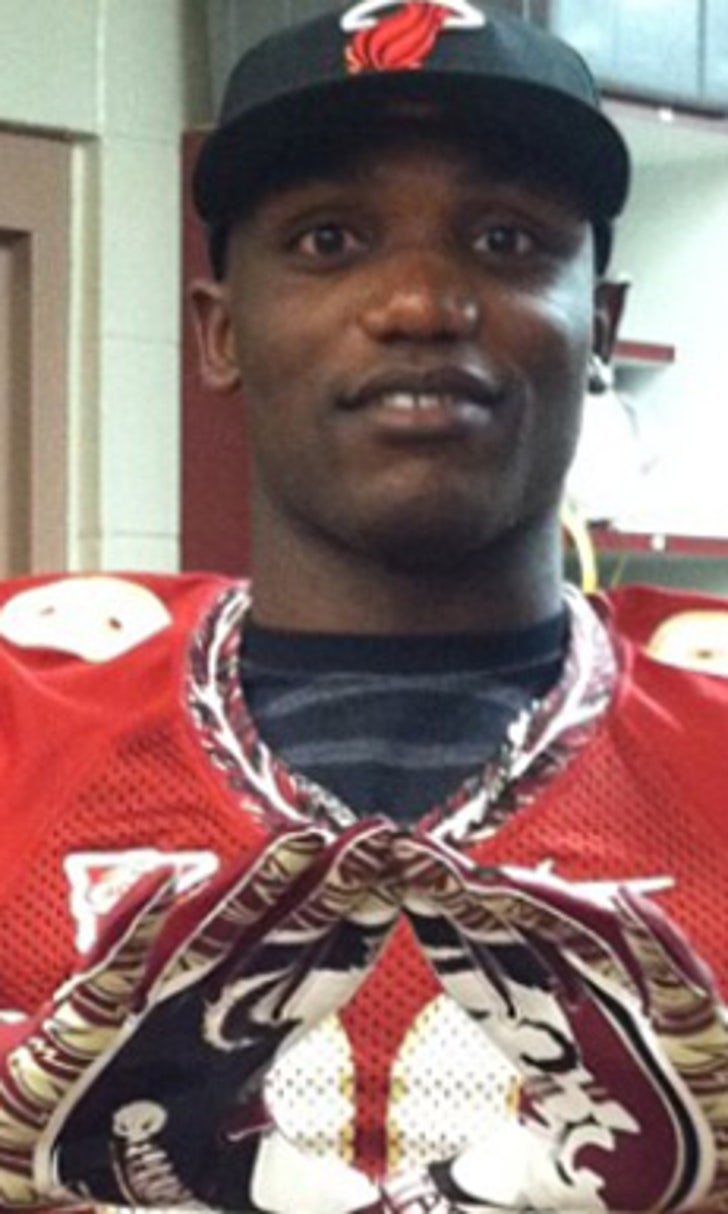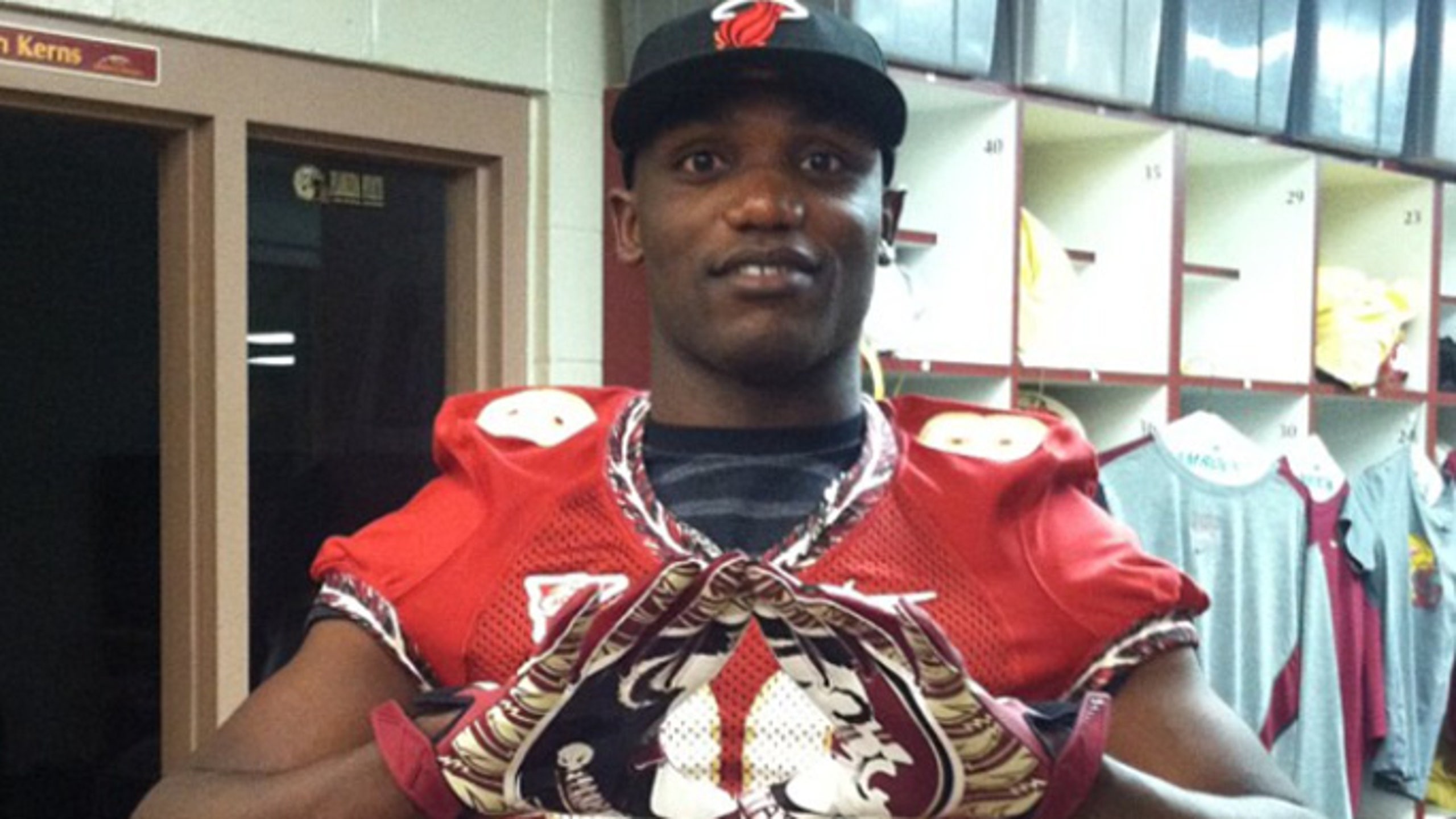 Incoming FSU TE Mavin Saunders could have been hoops star
BY foxsports • February 27, 2014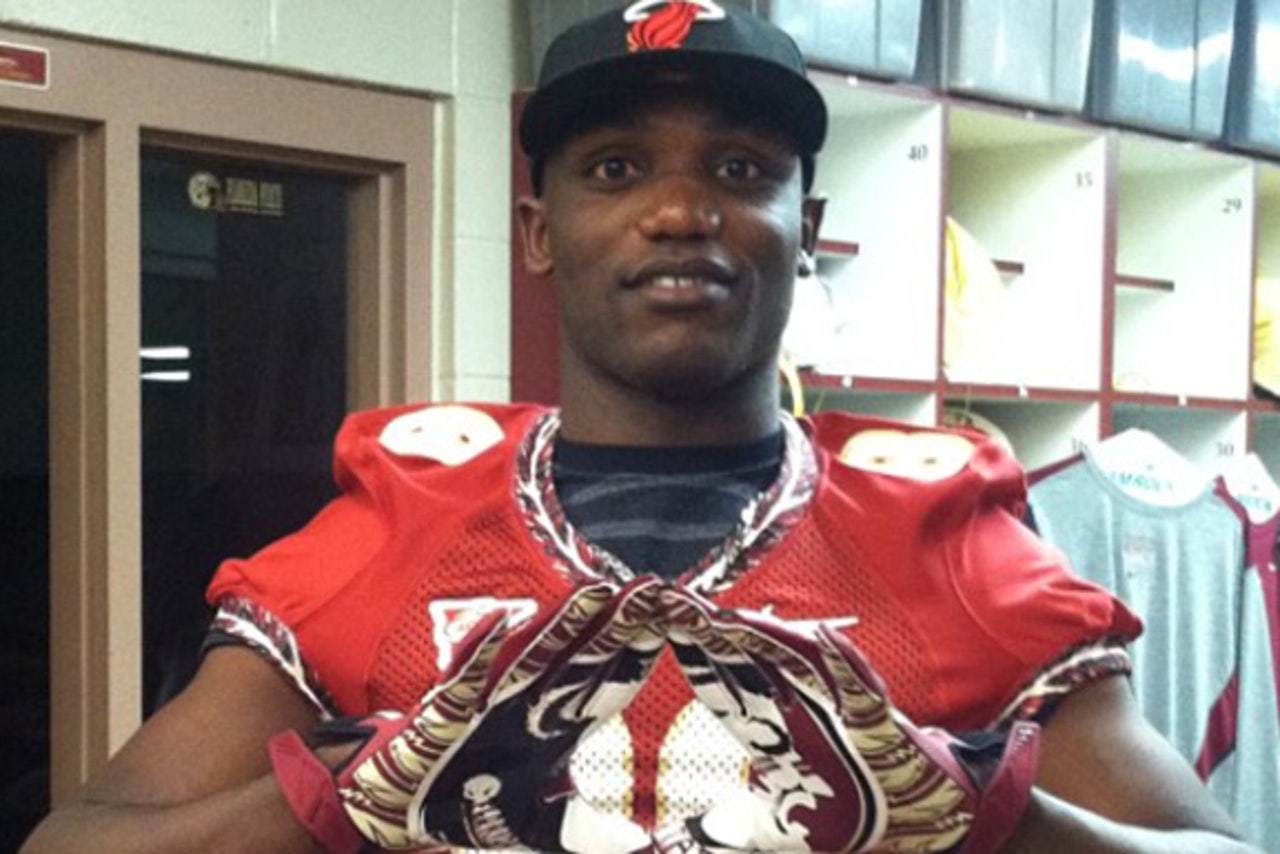 Mavin Saunders moved from the Bahamas to Houston, an eighth-grader who was leaving behind his parents so that he could grow academically and play basketball.
Saunders was quickly developing into an elite basketball player. During his freshman year, Saunders received his first offer from UConn's Kevin Ollie, then the Huskies' assistant coach and now the head coach.
"That was my first offer," Saunders said. "That was special. If I didn't go the football route, I probably would have ended up at UConn."
Here's the thing about going the football route. Saunders never played football while growing up in Bimini, about 50 miles east of Miami. He had always played basketball and baseball. He knew about football by playing Madden video games and cheering for the Green Bay Packers on Sundays.
But he never played football until the spring before his junior season at Houston's Kinkaid school. On Feb. 5, less than two years after he first stepped on a football field, Saunders signed with Florida State.
"I felt like he had tremendous talent," Florida State tight ends coach/recruiting coordinator Tim Brewster said.
Saunders is 6-foot-6 and 240 pounds, great size for a forward on the basketball court. But he also has the prototypical frame for a tight end.
The adjustment wasn't easy. At first, Saunders was a receiver. But he had never run routes. He had never caught a pass, although there certainly are similarities between catching the ball on a fast break and grabbing a pass downfield.
"He was going from being very good in one sport and then going to another sport where you don't know the game," Kinkaid coach Nathan Larned said. "But you saw him mature over the next year and a half. You saw him grow and become a lot more of a threat."
Saunders learned how to run routes with the help of Kinkaid receiver Macan Wilson, who is now at Northwestern. Wilson taught Saunders some of the fundamentals and was impressed with how quickly he absorbed things.
"We talked about getting low in your breaks and little fundamentals like that," Wilson said. "Watching him get progressively better was a lot of fun. He grew into a hell of a player. He's a pretty natural athlete."
And Saunders turned in a very good junior season with 40 catches for 590 yards and six touchdowns as a junior. He opted to not play basketball his junior or senior year at Kinkaid, instead focusing on football.
Colleges soon noticed Saunders. Brewster, then an assistant coach at Mississippi State, was the first to offer Saunders a scholarship. In January 2013, Brewster moved on to Florida State as tight ends coach and recruiting coordinator. He didn't forget about Saunders, offering him the chance to play in Tallahassee.
"Everyone is supportive," Saunders said of the Florida State coaches. "They are straightforward and tell you what is expected. That was big for me. Knowing that guys aren't telling you the things that you wanted to hear. And it's close to home."
Saunders, a consensus four-star prospect, made a verbal commitment to Florida State during Jimbo Fisher's camp last June. His senior year, Saunders moved to tight end and caught 35 passes for 468 yards and eight touchdowns.
"His senior year he was a lot more explosive in and out of his breaks," Larned said. "How to manipulate the defender. He was running a lot more crisp routes. He has always had the ability to go up and get a ball. That was always very natural to him.
"You just treat it like a rebound and go get it."
With a 35-inch vertical, he could go up for any pass if needed. And Saunders was a trusted target close to the end zone.
"Boxing out definitely helped just going up and getting the ball," Saunders said. "I'm used to doing that in basketball. And being a threat in the red zone helps me get playing time."
Saunders' parents have never seen him play football, only catching what is written about him on the Internet or watching highlights. His dad, Elvis, is a football fan and was all for the move from basketball. His mom, Mavis, was reluctant at first but then came around. But Mavin is also happy, knowing that they will be able to make the trip to Tallahassee often the next four years.
A path that once appeared to lead him to Division I hoops took a detour. Now, just two years after playing the sport he once knew only through video games or on TV, Saunders will play for the defending national champions.
"They are extremely proud," Saunders said of his parents. "They are proud that I have an opportunity to go to college and play football." 
You can follow Bob Ferrante on Twitter @bobferrante or email him at bobferrante17@gmail.com.
---