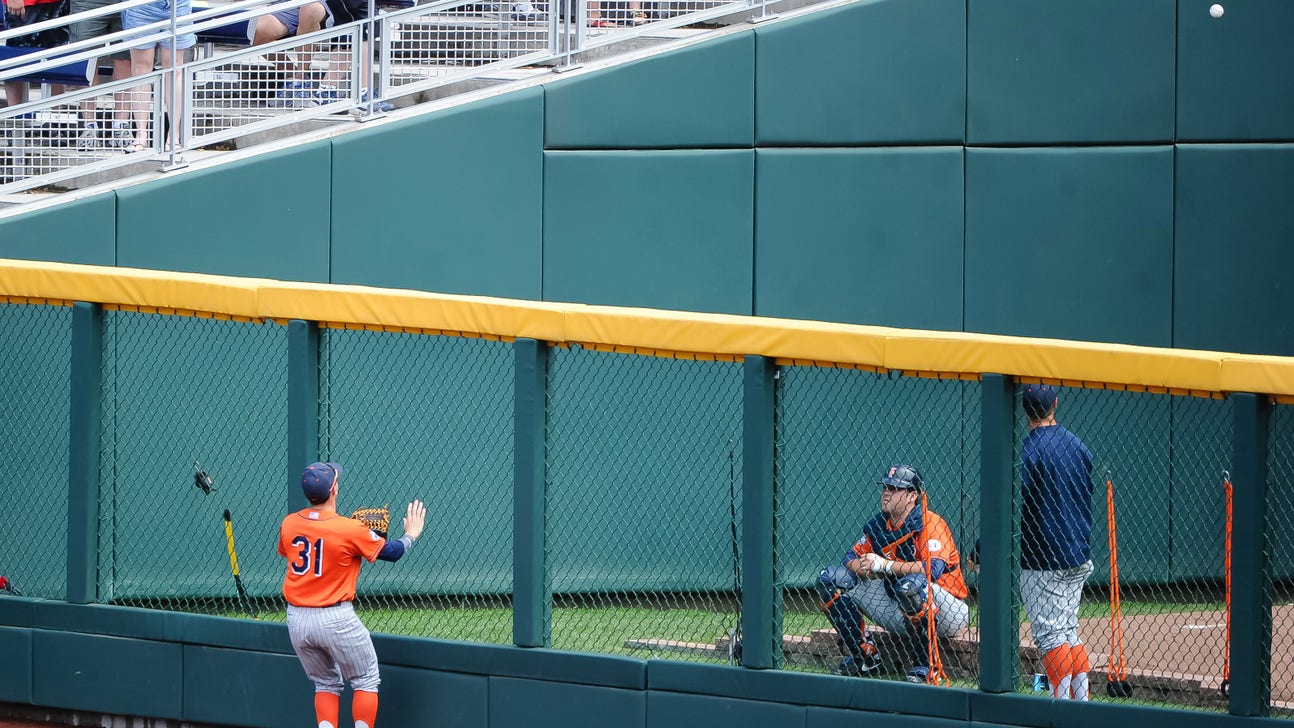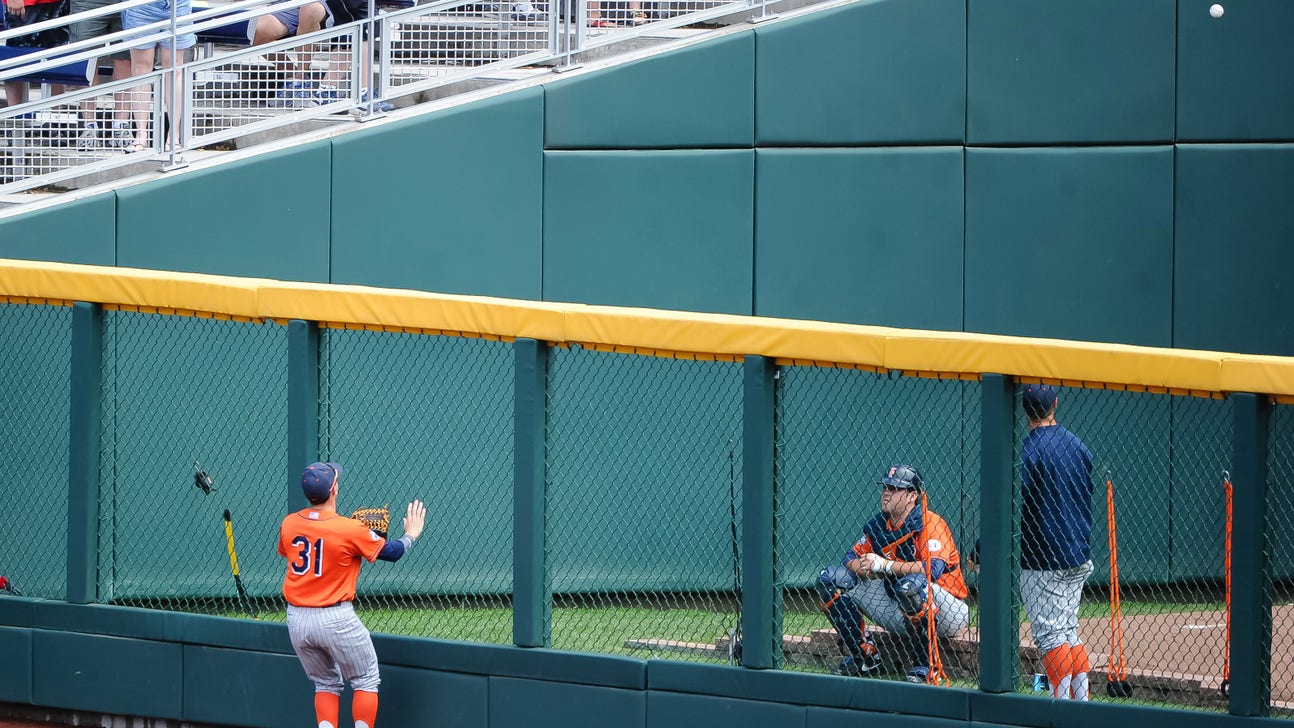 In 'tale of two games' at College World Series, Vandy edges Fullerton with walk-off HR
Published
Jun. 15, 2015 5:18 p.m. ET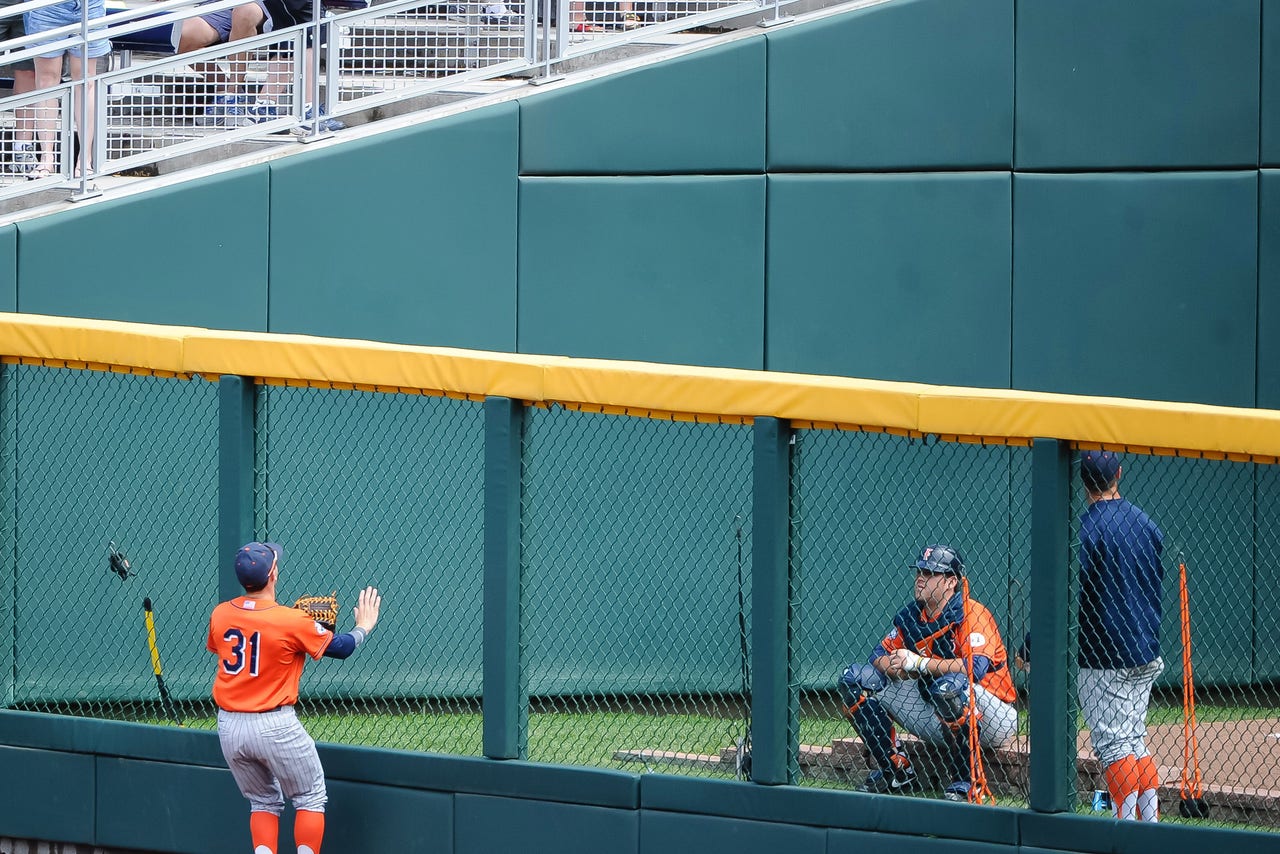 The Titans won the game on Sunday night, but it was the Commodores that escaped with the victory Monday afternoon.
Forced to wait around for about 18 hours after a rain delay on Sunday, the College World Series game between Cal State Fullerton and defending champion Vanderbilt was, as Commodores coach Tim Corbin said, "A tale of two games."
Cal State Fullerton won the first one with a brilliant pitching performance by Thomas Eshelman. Vanderbilt take care of the the second and decisive one with a walk-off, two-run home run by Jeren Kendall on Monday afternoon.
It was the first walk-off home run in T.D. Ameritrade Park history. 
Fullerton fell 4-3 and will play LSU in the loser's bracket on Tuesday afternoon.
"It probably made a difference," Fullerton head coach Rick Vanderhook said of the lengthy weather delay. "But probably made a difference for them on that, too. They had a little more time to go and we both had the same chance. So that's the way it is."
The Titans were hoping to continue to build on the momentum they built when they took a 3-0 lead into the sixth inning Sunday night. Eshelman, a junior out of Carlsbad, was carving up the Commodore lineup, working quickly and efficiently. Vanderbilt hitters were having trouble picking up the quick delivery and his location was spot-on.
"I felt last night was frustrating for the Vanderbilt side, obviously, because of how Eshleman pitched and their ability to score some runs on some walks and some big hits from their vantage point," Corbin said. "Certainly, coming into today was a reset situation for us and we kind of set it up that way."
On Sunday, in the bottom of the sixth with one on and two out, Eshelman worked the count full against cleanup hitter Zander Weil when lightning was spotted in the area. A mandatory 30-minute delay was called and then then the rain came, sending the teams back to their hotels for the night.
"As a player you want to go out there and compete and leaving that situation it was frustrating," Eshelman said. "But when you play in the Midwest with all this weather, that happens. And obviously in my mind I wanted to finish that inning, but I wasn't given the opportunity to."
When play resumed on Monday, Vanderhook chose to take out Eshelman for freshman Chad Hockin and his hard fastball. 
Weil, fresh after that night of resetting, drilled that fastball into the gap to put the Commodores on the board.
"Hindsight is 20/20," Vanderhook said. "We made it about 30 minutes before the game. He's got a good fastball. ... And Zander hit it."
It was a curious decision considering Eshelman had pitched less than six innings the night before and they had a reliever tailor-made for this situation in Tyler Peitzmeier, a closer who can throw multiple innings and grew up only about 30 minutes away from Omaha in Yutan, Neb.
Peitzmeier came in settled things down for Fullerton until that final inning.
"It kind of spiraled out of hand fast at the end," Peitzmeier said. "The first pitch was a fastball. Got around on it pretty good. And went to the slider. It was a good slider. And he just got a hold of it."
The longtime fan favorites are back in Omaha for the first time since 2009, attempting to recapture the hearts of the college baseball faithful that may have moved on to teams like Vanderbilt.
Cal State Fullerton has one more chance continue that mission Tuesday against the Tigers.
"Throw strikes. I mean, that's the name of the game," Vanderhook said of the game plan against LSU. "LSU is great. But they're human, and we'll go out and compete against them tomorrow and see who wins."
---