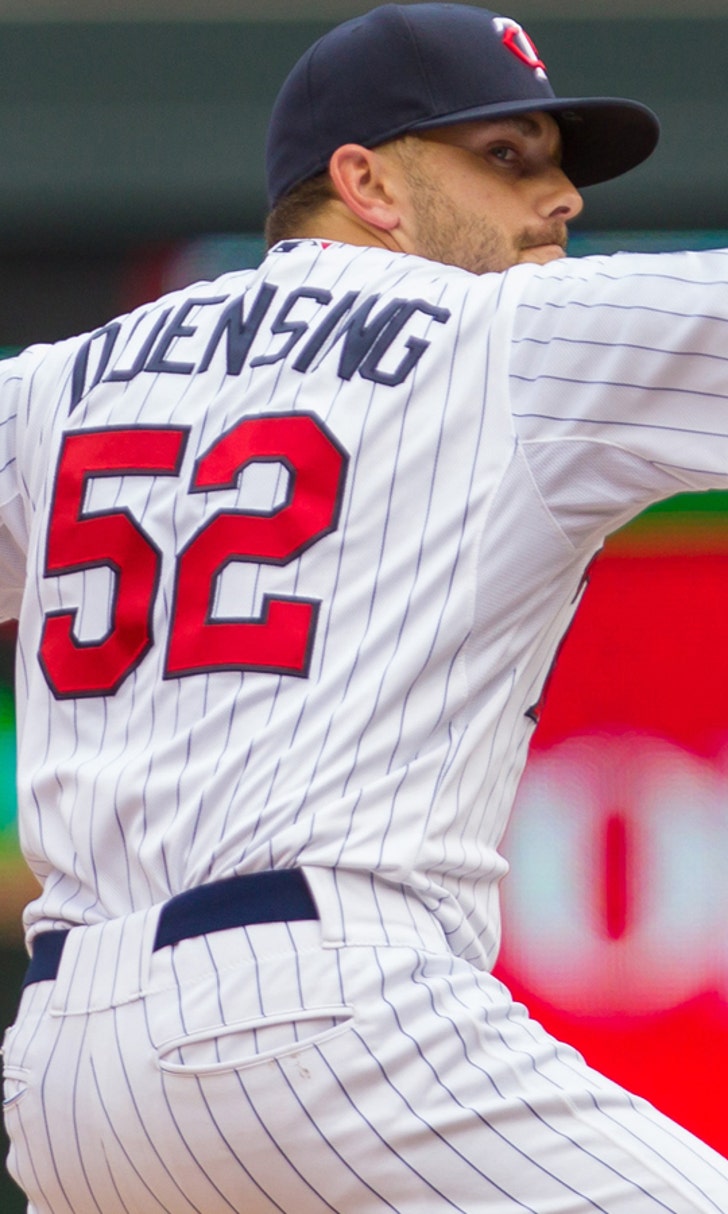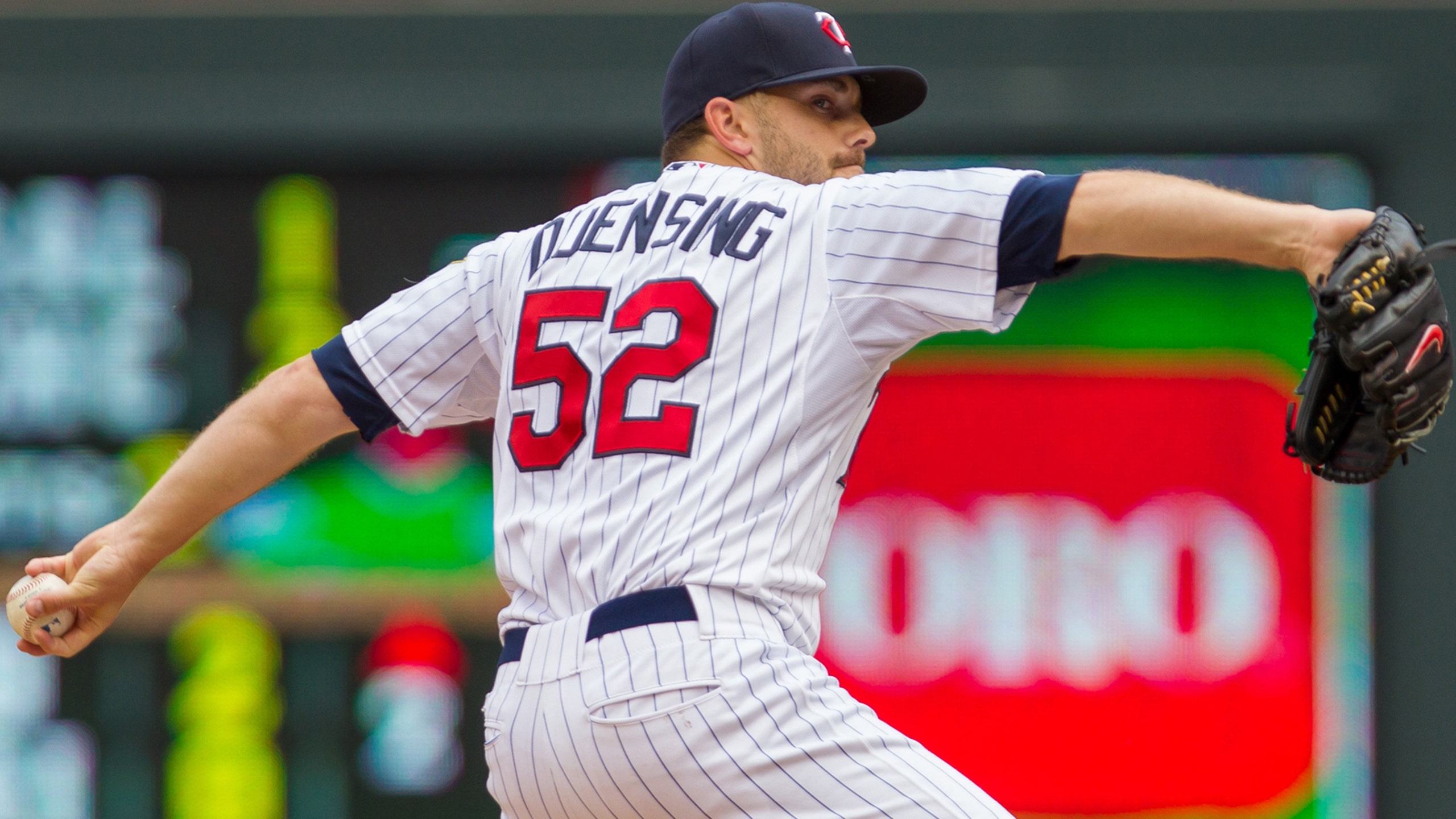 In season of change, Duensing a constant in bullpen
BY foxsports • February 26, 2015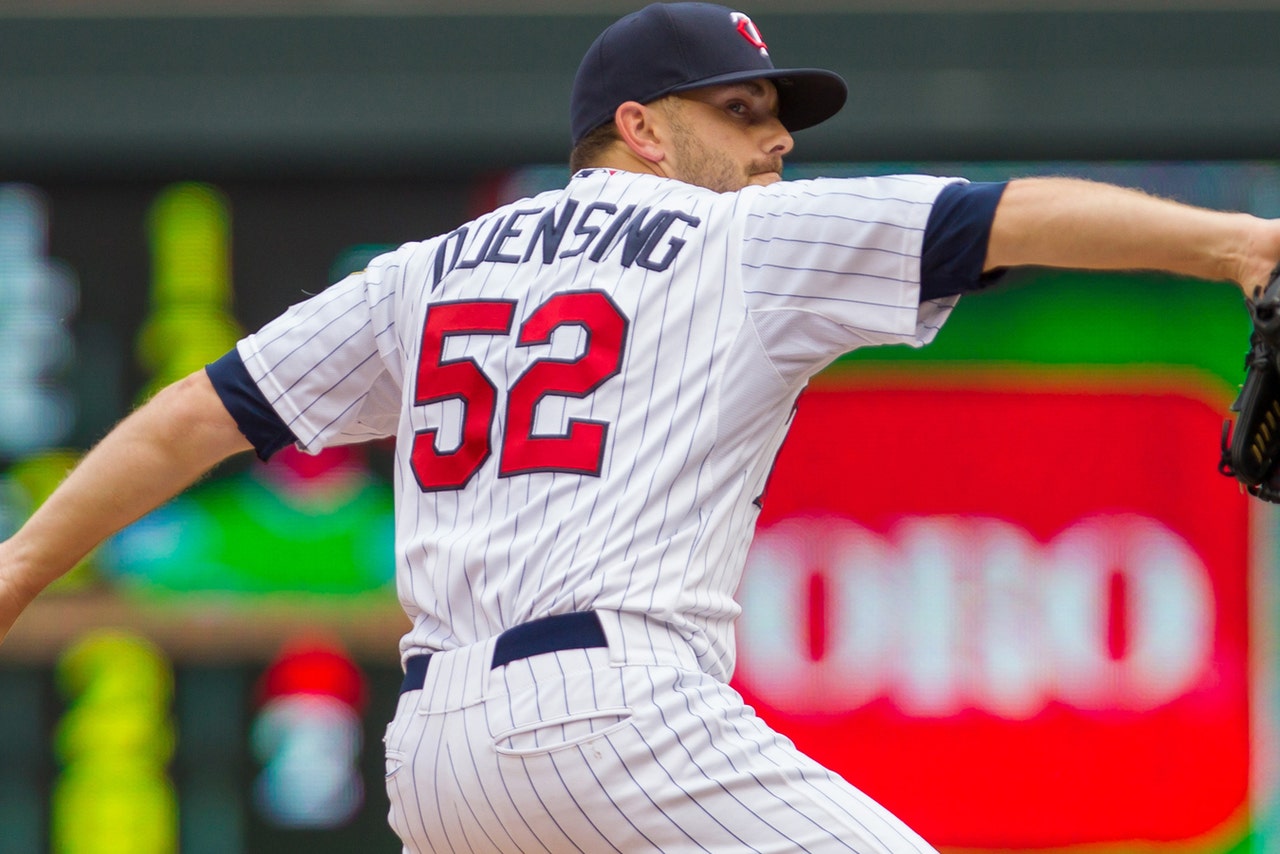 FORT MYERS, Fla. -- Hitters may know what's coming when Minnesota's Brian Duensing takes the mound, but that doesn't mean they're going to hit his best pitch.
"That would be a sinker, the two-seam fastball," the left-handed Duensing said prior to taking part in drills on day four of the Twins' spring training camp at Hammond Stadium.
All-Star catcher Kurt Suzuki agreed.
"With that two-seamer, he's tough," Suzuki said, adding that he prefers catching the pitch rather than try to hit it. "When I used to face him, I always knew he had good stuff. Now, catching him, he throws strikes.
"Last year he was one of the most consistent pitchers."
The 2014 season marked the team's fourth straight with a record under .500. The Twins 70-92 record wasn't enough of an improvement from the previous three years to avoid an extreme makeover, which included new manager (Paul Molitor replaced Ron Gardenhire), several new coaches and both new (starter Ervin Santana and reliever Tim Stauffer) and familiar (outfielder Torii Hunter) faces.
But the list of relievers may not change too much and Duensing figures to be a mainstay as a setup for closer Glen Perkins, especially when the situation involves a left-handed hitter in crucial situations. That's quite a change when compared to his early years with the Twins.
He was a starter in both 2009 and 2010 when the Twins won division titles before falling to the Yankees in the postseason both years. Duensing was 0-1 in both those playoff series.
Then he made the switch to the bullpen and the former University of Nebraska star will have 6 1/2 years of major-league experience at the end of the 2015 season.
"I think it's more mental than physical," Duensing said of going from starter to reliever. "You have to be prepared to pitch every day. Sometimes you might not pitch for three or four days, but you have to be ready. Then you might pitch three or four days in a row."
Much to his surprise, Duensing was selected by the Twins in the third round in 2005.
"I was just so excited to get drafted," he said. "Growing up, I never thought I'd play professional baseball."
Four years later he made his debut and now has 299 appearances, including 61 starts. In the last two seasons he appeared in 135 games. His career earned run average is 4.12 but was 3.31 last year.
"It happened so fast," he said of his rise to the major leagues. "It was tough early, being away from home, but once I got over that I just kept taking one year at a time.
"I got lucky here and there. (Baseball) is such a repetitive game that I think the time sneaks up on you a little bit. It goes by fast."
His first training camp wasn't eventful, but Duensing didn't start at the lowest level, going to Triple-A Rochester.
"I was the first guy sent down and that was kind of difficult. I also had a bad year at Triple-A, so that was disappointing," the 32-year-old recalled. "Then something clicked in the offseason and I told myself not to be the first guy sent out the next year. I made the squad out of spring training.
"I was able to just repeat my delivery and I was able to hit the spots. I could throw the ball wherever I wanted to."
That continues today and he hopes to see things turn around for the team.
"It's exciting," Duensing said. "We made some good signings. It's a new look."
He's also excited about working with new bullpen coach Eddie Guardado, who is in his first season as a fulltime member of the staff after a 17-year pitching career that ended in Duensing's rookie season (2009).
"I met him a few times here at spring training and I've enjoyed being around him," Duensing said. "I'm looking forward to picking his brain and it'll be nice getting some pointers here and there."
He's also hoping for more victories by the Twins in 2015.
"After the third or fourth year of things not going well . . . it's hard to be negative," he said. "Sometimes it wears on you. The fans are bothered by it, the media gets on you . . . it gets frustrating, but I don't think it's going to be like that this year. You can only be positive coming into spring training and going into a new season."
Duensing, whose best season was 2010 when he went 10-3 with a 2.62 ERA, and the Twins avoided arbritation when he signed for one year at a reported $2.7 million. He was seeking a raise to $3.1 million and the Twins had offered $2.4 million. They settled in the middle.
"I'm glad we didn't have to go to trial," Duensing said. "It's the process and I think it worked out. Both sides are happy and that's one of the bonuses of being in the big leagues for a while with the same team. They know what you can do, so (the contract) takes the pressure off.'
So the somewhat surprising career of Duensing continues.
"The Twins are all I know," he said, then smiled. "It's where I want to be."
---